By Bill Britt
Alabama Political Reporter
Gov. Robert Bentley says the State must raise taxes to meet its fiscal obligations, and he is being beaten like rented mule for even making the suggestion.
Now, no one should be happy that his campaign website featured an ad that, among other things, said "No New Taxes," but Bentley is a Republican and saying that he was going to raises taxes a little would have meant that he only beat his Democratic opponent by 60 points.
That aside, they have yet to hear his proposal, but they are totally against it.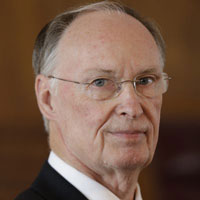 But this battle is not, let me repeat, is not over taxes. It is all about who will set the agenda and determine the future of our State. Will it be Robert Bentley or Speaker Mike Hubbard and the shadow government of former Gov. Bob Riley?
The State Legislature has only one constitutionally mandated responsibility: Pass a budget. For the last four years they have balanced the State's budget (which is mandatory) by cutting or as they say "right-sizing government," and by borrowing hundreds of millions of dollars from the Gas and Oil Trust Fund.
In reality what we have seen over the last four years is slash, burn and borrow, not fiscal sanity.
In the past, the State has relied on federal dollars and other tricks to balance the budget. But Bentley thinks the legislature should stop fooling itself and the citizens and fix the problem now, rather than at some magical time in the future.  But this means Bentley is in charge and they can't have Bentley in charge.
Bentley says, "It time to eat your vegetables," but they would rather not. They would rather drink the Kool-Aid. It's tastier and Hubbard has a large supply.
Anyway, careerist politicos do not want to have to tell their constituents that they realized the ship was sinking, and actually did something to repair the damage rather than pretending that the water is good for them. And if Grandma drowns, she was just a burden on the state.
Most politicians live in a kind of Never Never Land where they are free to do as they wish, because they are special. They are special because they have been elected to a high office. And because they are special, they think they have been endowed with a special wisdom.
Sadly, winning an election may make an individual think they have something that others do not, but the fact is votes don't make one wiser.
According to Proverbs 29:11, "A fool utters all his mind: but a wise man keeps it in till afterwards."
But too many of our legislators don't have the patience for wisdom, they want to show toughness.
Sen. Bill Holtzclaw (R-Madison) has even used his campaign funds to buy a billboard to fight Bentley.
(Ignoring advice from Proverbs 29:11)
Here in Alabama, our politicos live in a Never Never Land where Captain Hook is the good guy and good ole Dr. Bentley should stick to shaking hands and hugging babies.
The Governor's plan could be terrible, but no one knows, and yet the ALGOP passed a resolution against it. Is it actually possible to be against something even though you have no idea what it is?
Of course, taxes are part of the Panphobia of most Republicans, and rightfully so. But, to condemn something before it is even known is a little odd.
But then again, this is not about taxes…it's about control.
Politics should be a contest of ideas played on a field of intellectual honesty. But it seems no one wants to engage in the conversation, much less be intellectually honest.
Bentley wants to raise some taxes to fix the holes.
He finally wants to lead.
Maybe we should give him the chance.
Opinion | Let's hope for Reed's success
Reed's temperament and style appear right for this moment in Alabama's history.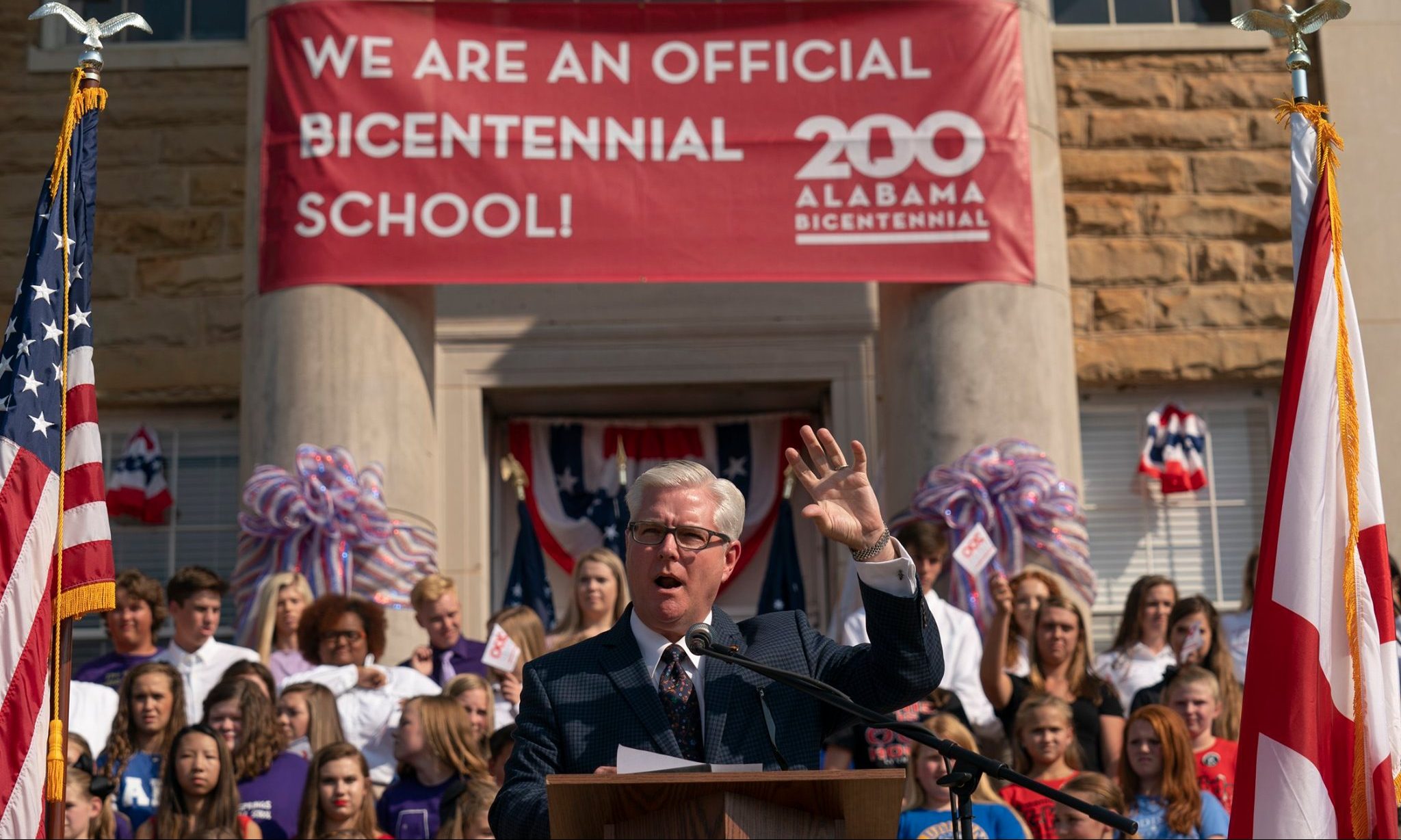 State Sen. Greg Reed, R-Jasper, will lead the Alabama Senate as president pro tem during the upcoming 2021 legislative session. What changes will Reed bring to the upper chamber, and how will his leadership differ from his predecessor? No one knows for sure.
Reed succeeds Sen. Del Marsh, who has served as president pro tem since Republicans took control of the Statehouse in 2010. Marsh, along with then-Gov. Bob Riley, current felon Mike Hubbard and ousted BCA Chair Billy Canary orchestrated the 2010 takeover that saw the Republican rise to dominance.
Reed, who won his Senate seat the same year, was not a charter member of the Republican ruling class, but he benefited from the power sift.
Mild-mannered and studious with a quiet charm, Reed has steadily ascended the ranks of Senate leadership. His silver hair and calm determination have served him well. Reed is a senatorial figure straight out of Hollywood's central casting.
In all, Reed is nearly universally liked and respected, which in the near term is a hopeful sign of potential success. But political leadership always comes with a warning: "Friends come and go, enemies accumulate."
Reed's relationship with Gov. Kay Ivey is certainly less contentious than Marsh's and gives rise to the belief that there will be greater cooperation between the executive and the Senate.
With the economy and public health under dire stress due to the ravages of COVID-19, legislative priorities are fixed: get people back to work and eradicate the coronavirus.
However, one of Reed's first tests will be whether he can cool the smoldering anger of those senators who still feel the sting of Ivey's rebuke over the allocation of CARES Act funds. He will also need to resist those who want to punish the administration over its use of public health statutes to implement mask mandates and other safety measures to prevent the deadly coronavirus spread.
Despite outward declarations of a unified body, the State Senate is a small, insular and unwieldy beast where egos loom large and consensus on policies is often tricky to achieve except on "red meat issues."
Building a coalition on policy in the Senate is often a combination of horse-trading, cajoling and carefully applied pressure. The way forward in the near term is exact: pass legislation that spurs economic recovery and mitigates the health crisis at hand.
But Reed will also simultaneously need to recognize what comes next for justice reform, prison construction, gambling and a myriad of other pressing issues. His job will be to understand the prevailing winds, which are evolutionary, not revolutionary.
As author Doris Kearns Goodwin noted in Lyndon Johnson and the American Dream: "For political leaders in a democracy are not revolutionaries or leaders of creative thought. The best of them are those who respond wisely to changes and movements already underway. The worst, the least successful, are those who respond badly or not at all, and those who misunderstand the direction of already visible change."
Reed's temperament and style appear right for this moment in Alabama's history.
As President Abraham Lincoln said, "If you want to test a man's character, give him power."
Let's all hope that Reed passes the test.