Troy Towns Elected Republican Senior Vice-Chairman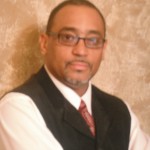 By Brandon Moseley
Alabama Political Reporter
On Saturday, February 21, the Alabama Republican Party Executive Committee elected optometrist Troy Towns as the new Senior Vice-Chairman of the Alabama Republican Party. Towns was recently the full time Alabama Director of Minority Outreach for the Alabama Republican Party.
Towns defeated incumbent Senior Vice-Chairman George Williams as well as Republican Assembly head Don Wallace for the position, which required a runoff between Towns and Williams.
Outgoing Republican Party Chairman Bill Armistead said in a statement on Facebook, "Thank you Troy Towns for offering yourself for service to the Alabama Republican Party. You are going to make a great Senior Vice Chairman. It has been a blessing to work with you and I look forward to seeing how God is going to use you. You are truly a man after God's heart."
Stephanie Bell said on Facebook, "Congratulations, Troy! I know you will do an outstanding job as ALGOP Senior Vice Chairman!"
Troy Towns said following the victory, "There have been so many congrats coming my way, that it is overwhelming. So to all my friends, family and new acquaintances. Thank you so much from the bottom of my heart. Don't stop praying, I really need it now!"
Chairman Armistead said when he appointed Towns the full time Alabama Director of Minority Outreach, "A growing number of minorities no longer feel at home in the Democrat Party. Many have come to the realization that President Obama and the Democrat Party have been unable to keep their promises to lower the unemployment rate and put people back to work." "The Alabama Republican Party is reaching out to minorities to let them know that we welcome them into our party if they share our conservative philosophy. Our outreach to minorities has recently become more formal with the addition of a Director of Minority Outreach on our ALGOP staff."
Over the last decade, the Alabama Republican Party has developed a commanding majority among White Alabama voters. Whites in Alabama have given the party every statewide elected office, six of the seven congressional seats, and super majorities in both the Alabama House and Senate, but the commanding lead the Alabama Democratic Party has successfully maintained means that the Democrats remain viable statewide if they can find a message or messager that appeals to White voters. If the Republican Party could gain even a modest 40% of the Black vote in Alabama it would effectively crush the Democratic Party's hope of ever making a comeback.
As Director of the Alabama Republican Party's State Minority Outreach Troy Towns engaged minority communities with events including: a "day at the movies" in which high school juniors and seniors, as well as local college students, were invited to attend a screening of Dinesh D'Souza's film, 'America: Imagine the World Without Her,' moderating debates concerning charter schools and Common Core in Alabama, and visiting numerous Alabama Republican county parties and discussing minority outreach on local levels. In the 2014 election a record number of Black Republicans were on the ballot.
The new GOP leadership includes: Terry Lathan Chair; Troy Towns Senior Vice Chair; Dr. Gaylon McCollough District 1 and 2 chair; Pat Wilson District 3, 6 and 7 Chair; State Representative Ed Henry District 4 & 5 Chair, Lynn M. Robinson Secretary, and David Wheeler Treasurer.
Alabama hospitals nearing COVID-19 summer surge levels
Wednesday was the 18th straight day with more than 1,000 people in hospitals in Alabama with COVID-19. 
Alabama hospitals reported caring for 1,483 people infected with COVID-19 on Wednesday, the highest number of patients since Aug. 11, when the state was enduring its summer surge. Wednesday was also the 18th straight day with more than 1,000 people in hospitals in Alabama with COVID-19. 
The seven-day average of hospitalizations was 1,370 on Wednesday, the 36th straight day of that average rising. The Alabama Department of Public Health reported 2,453 new cases Wednesday. The 14-day average of new cases was — for the eighth day in a row — at a record high of 2,192. 
Across the country, more than 80,000 people were hospitalized for COVID-19 on Tuesday, a record high and the 15th straight day of record hospitalizations nationwide, according to the COVID Tracking Project, a coronavirus tracking website.
The CDC this week recommended people not travel for Thanksgiving to help prevent the spread of coronavirus. 
"The only way for us to successfully get through this pandemic is if we work together," said Dr. Kierstin Kennedy, UAB's chief of hospital medicine, in a message Tuesday. "There's no one subset of the community that's going to be able to carry the weight of this pandemic and so we all have to take part in wearing our masks, keeping our distance, making sure that we're washing our hands." 
Kennedy said the best way she can describe the current situation is "Russian Roulette." 
"Not only in the form of, maybe you get it and you don't get sick or maybe you get it and you end up in the ICU," Kennedy said, "but if you do end up sick, are you going to get to the hospital at a time when we've got capacity, and we've got enough people to take care of you? And that is a scary thought." 
The Alabama Department of Public Health on Wednesday reported an increase of 60 confirmed and probable COVID-19 deaths. Deaths take time to confirm and the date a death is reported does not necessarily reflect the date on which the individual died. At least 23 of those deaths occurred in November, and 30 occurred in other months. Seven were undated. Data for the last two to three weeks are incomplete.
As of Wednesday, at least 3,532 Alabamians have died of COVID-19, according to the Department of Public Health. During November, at least 195 people have died in Alabama from COVID-19. But ADPH is sure to add more to the month's tally in the weeks to come as data becomes more complete.
ADPH on Wednesday announced a change that nearly doubled the department's estimate of people who have recovered from COVID-19, bringing that figure up to 161,946. That change also alters APR's estimates of how many cases are considered active.
ADPH's Infectious Disease and Outbreak team "updated some parameters" in the department's Alabama NEDSS Base Surveillance System, which resulted in the increase, the department said.