With Coming Session Bentley's Legacy On Line

INSIDE THE STATEHOUSE
By Steve Flowers
The first legislative session of the quadrennium convenes next week. It is no secret that the state is broke. Fiscal problems left over from the Riley administration that were swept under the rug for four years are finally front and center. The chickens have come home to roost, so to speak.
The General Fund is projected to be over $260 million short of the amount needed to maintain the state's basic operations in the next fiscal year, which begins October 1.
In bygone days our perennial governor George Wallace, who was a New Deal progressive would have raised taxes without any fanfare or explanation and simply moved on. He essentially controlled both the executive and legislative branches. He had made the legislature an appendage of his office and would have instructed them to pass his revenue enhancement measures in short order. He then would fly out of state to continue his Don Quixote mission of running for president and ranting against scalawagging, integrating, liberal federal judges and bureaucrats.
Our current ultra conservative legislature has taken a page from George Wallace and attacked Barack Obama and passed bills against abortion and immigration that are as meaningless and unconstitutional as the countless segregationist resolutions passed by the Wallace era legislators. However, one thing is different. Times have changed and the governor today does not control the legislature. In fact, some would argue that just the opposite has been true the past four years.
If Gov. Bentley is interested in having a legacy of more than a likable, popular, trustworthy, caretaker governor, next week is the time to make a step in that direction. The governor must come forward with a plan of action and work to get it accomplished. The legislature will not act on its own.
It will be interesting to see what the governor will propose in his speech to the legislature next Tuesday. He has kept his cards close to his vest. If you read between the lines, it appears the governor is eyeing several solutions. Closing tax loopholes granted over the years will probably be the first fix offered by the governor. Repealing the state income tax deduction for federal tax payments may be on the table. This would essentially be a tax increase for most higher income Alabamians.
There are hundreds of tax exemptions on the books. These sacred cows may be on the agenda for possible removal. The state cigarette tax could be increased. We have one of the lowest in our region. That industry probably expects to be hit.
The governor undoubtedly will offer some plan to increase state revenue for the beleaguered General Fund. He recently said, "You are either going to have to raise some revenue or you are going to have to cut to where some of the agencies couldn't even function." He continued by wisely saying the approach should be "simple, clear cut and reasonable."
Recently the new Alabama Law Enforcement Agency raised the cost of a standard Alabama driver's license from $23.50 to $36.25. The hue and cry that was aroused around the state is any indication of the sentiment towards increased fees or taxes, then the governor and legislature are facing an unpleasant journey.
One possibility that will not be included will be an increase in property tax. Bentley has stated, "Raising property taxes in Alabama is never going to happen. The people are never going to vote for that and I don't like property taxes either."
Gov. Bentley has shown his hand on what he will focus on in the next four years. It is obvious that the pre-kindergarten program is dear to his heart. He wants to continue to expand the program for four-year-olds. He believes it will change education in the state.
He also wants to focus on helping small business in Alabama. His first term placed an emphasis on larger high profile manufacturing jobs. He wants to concentrate on small Alabama grown businesses and will probably offer some plans to that affect to the legislature.
Being a physician, Bentley has had a prime interest in making Alabama healthier. Therefore, healthcare will be at the forefront of his second four-year term. He believes Alabama can make healthcare more affordable and accessible by emphasizing increased use of nurse practitioners and expanding telemedicine.
We will see next week what the governor will offer.
See you next week.
Steve Flowers is Alabama's leading political columnist. His weekly column on Alabama politics appears in over 60 Alabama newspapers. He may be reached at www.steveflowers.us.
Print this piece
Opinion | Dodge the Economic Impact Payment card fees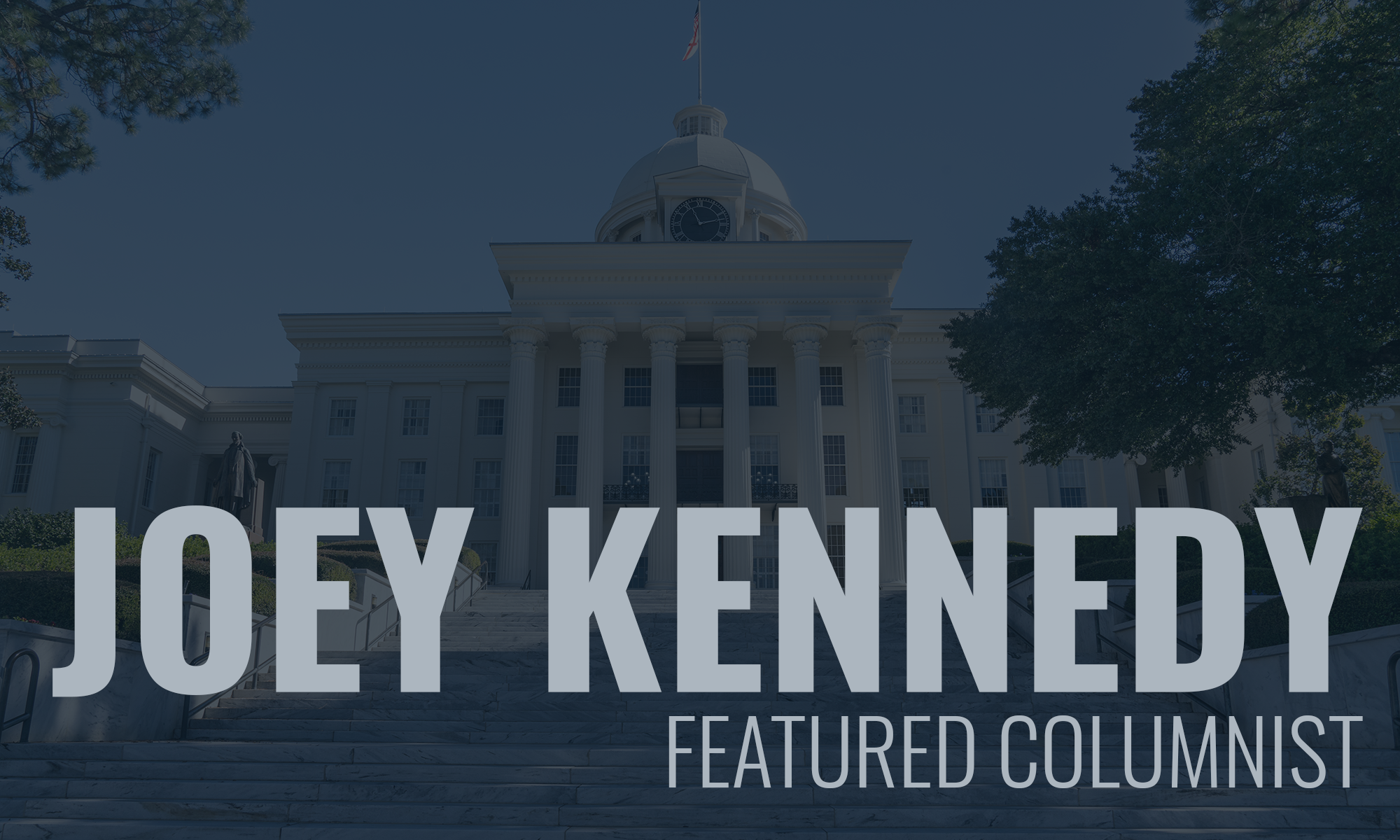 My wife received her $1,200 stimulus payment as a direct deposit several weeks ago. I did not get one, even though we file a joint income tax return, she makes more money than I, and our money is deposited into the same bank account.
I just figured there was some kind of mix-up. That's fine; mostly I'm patient when I'm getting "free" money. I'm not teaching this summer, so the money will come in handy when it comes.
Then this week, a lawyer friend and his wife received their stimulus money on a prepaid debit card. Luckily, my lawyer friend is a lawyer. He always reads the fine print.
More than likely, I would have thrown the fine print part of the stimulus in the trash, and maybe the debit card, too, because the whole thing looks like some sort of scam. And my friend says that in some ways, it is.
About 4 million of the debit cards were sent out by "Money Network Cardholder Services," with a return address in Omaha, Neb. They are issued by MetaBank, N.A. There is no indication on the envelope that this is indeed the stimulus money approved by Congress. There is a flier inside that says "Enclosed is your Economic Impact Payment Card." According to reports, the debit cards have been tossed into the garbage by people who think they are some elaborate scam or a solicitation for one of those high-interest credit cards.
They are valid, and your money is loaded onto them for you to spend like any Visa card. Except there are some catches, and this is what my friend is miffed about. He believes unsophisticated folks (that could be me) and marginalized people who receive the cards will succumb to the various fees that an unaware card user can incur.
Most services have no cost. Buy what you want, call for a balance inquiry, transfer the funds to your personal bank account, and use in-network ATMs that carry the AllPoint brand and you won't be charged.
However, there are fees for using out-of-network, domestic ATMs ($2 after the first withdrawal), $3 for ATM withdrawals in another country, even getting a balance from your ATM, either in-network, out-of-network, domestic and international (25 cents a pop).
If your card is lost or stolen, you'll pay for that as well. It'll cost $7.50 for a new card, and if you want it expedited, that'll be $17. If I lose my bank's debit card, or if the card is stolen (both of which have happened to me), my bank replaces the card for free in about five days. If you lose your "economic impact payment card," it could cost you $24.50 to have it replaced in a timely manner.
And here's where you can really run up charges: If you use a bank teller for a cash withdrawal on the card, there's no charge for the first withdrawal, but $5 for subsequent withdrawals using a teller.
If only a small percentage of users end up paying fees because they used the wrong ATM or prefer to get their cash from a human teller, that could add up to millions of dollars for somebody up the line, and that somebody is not going to be you or me.
I'm not complaining. I'm just urging caution if you're one of the millions of people who received one of these debit cards. Be aware they are coming and don't fall into the fee-trap that comes with them.
I'm no financial wiz – my family and friends can attest to that – but if I get one of those debit cards, I'm just going to transfer the whole amount into our checking account. If you don't have a bank account, and many people don't, I would just cash it out then cut up the card.
But be aware these cards are going out, and if you're waiting on your stimulus check, you might get a debit card instead. Don't throw it away. Buy something. It's what they want you to do.

Joey Kennedy, a Pulitzer Prize winner, writes a column each week for Alabama Political Reporter. Email: [email protected]
Print this piece