Hubbard Cries Poor With Millions In Assets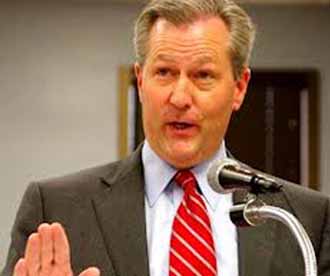 By Bill Britt
Alabama Political Reporter
MONTGOMERY—Documents released on Friday by the State's prosecution in the corruption case of Speaker of the House Mike Hubbard show that Hubbard claimed he was on the brink of financial ruin, even though he had millions in personal assets.
Emails released, at the request of Hubbard's criminal defense attorney, J. Mark White, paint a picture of a man desperate to earn money by receiving financial support from former Governor Bob Riley and some of the State's wealthiest individuals. These documents were made public at the request of Hubbard's legal team, as part of a motion for a more defined statement of indictments made to Lee Count Circuit Judge Jacob Walker III in December 2014, who imposed a dateline on the prosecution to respond by February 27, 2015.
In emails from 2011 and 2012, Hubbard expressed a fear of impending financial ruin if he did not find employment and investors in his business interest, Craftmaster Printers, Inc., even though his net worth ran into the millions with liquid assets in the hundreds of thousands.
The court filing contains a copy of Hubbard's personal finance statement given to Regions Bank, in which he states total assets of $8,380,000. He lists his personal net worth as $7,778,000, with liquid assets totaling $865,000 (liquid assets meaning cash or its equivalent) with an annual income of over $400,000.
Hubbard's personal finance statement was included in a request for extension contract for a $600,000 revolving line of credit for Craftmaster Printers, Inc., which it had received from Regions Bank in February 2009 extending the maturity date to April 12, 2013. The remaining balance was $534,000.
Hubbard had other restructuring agreements including a bankruptcy of Craftmaster as reported by this publication in 2012.
The agreement with Regions bank outlines the "turnaround" strategy that Hubbard had proposed to the bank. The extension of the loan from Regions was to be secured by Craftmaster's accounts receivable which the bank listed the gross annual revenues at $4,129,000—total amount of receivables was $720,000 of which $699,000 was current.
The terms of the loan's extension are laid out with an enumerated statement of the turnaround process.  "Our extension agreement will retain the basic terms and require the following:"
LIST TERMS 
1) completion of the plan to raise $1.5 prior to 12/31/12
2) Regions retains the right to engage a turn around consultant to analyze the plans
3) complete debt repayment plan
4) complete conversation of existing shareholder debt*
5) borrower to provide monthly borrowing base report
6) Regions took a security interest in all equipment and inventory
7) maintain an advance rate of 85 percent on accounts receivable
(*The current shareholder debt that totaled $898,500 was converted to $68,000 shares of common stock and $35,000 in preferred share options to be distributed equally among Hubbard, Whatley and Dye. The value of the stock to these three shareholders was valued at $299,500)
According to the extension application, Hubbard's business interest owed Southern States Bank $465,000, Heidelberg Press $326,000, delinquent payroll taxes $350,000, note to P. Cole $9,000, and Regions loan reduction $350,000.
According to the Regions document, due to the cash flow shortage during FY2011, "the borrower [Hubbard] slowed in payroll tax payments and is currently delinquent for approximately $350,000."
Withholding tax, as it is commonly referred to, is the amount of an employee's pay withheld by the employer and sent directly to the government as partial payment of income tax.
As emails released by the State show, Will Brooke, financial adviser for Harbert Management Corporation and BCA Board member, was solicited by Hubbard to help him raise the needed capital.
A series of emails recount how Hubbard pursued and then persuaded Brooke and others to provide him with financial help.
Hubbard emailed Brooke on September 6, 2011, and said: "I know you have a lot more important things on your mind, but I wanted to touch base on my situation that we discussed a few weeks ago to see if you've had any more thoughts. I am starting to get very nervous and am anxious to pursue any options you might suggest."
In another email dated March 19, 2012, Hubbard expressed that his work as Speaker was very time ­consuming and did not generate much income (Hubbard's legislative salary and expenses totaled $71,000 in 2012). He also explained that his IMG contract was ending at the end of March. After expressing those concerns, Hubbard explained that he needed financial favors from Brooke in order to avoid resigning his position as Speaker and a member of the House, "…As you know, my concern is financial and the fact that serving as Speaker consumes a enormous amount of time and generates virtually no income. I have been in discussions with Governor Riley and believe I would have an opportunity to work with him and his company if I were to give up being Speaker and resign from the Legislature. Although I believe I am making positive changes in Montgomery, I need to think of my obligations to my family. Please keep me in your thoughts as I make this decision."
On September 4, 2012, Hubbard's email says that he is anxious to hear your thoughts, but I believe if I take the reins of the business, rIse [sic] the capital necessary to eliminate the debt—and most importantly take care of the tax debt—I can turn the company around. Failure is not an option as it means personal and political ruin."
Brooke's response to Hubbard's email indicates that he was eager to help Hubbard fix his money problems to ensure that Hubbard would keep his job as Speaker: "There should be a solution to this. I have spoken to many business people about it, and have found no answer. I even spoke to Governor Riley about it, and he told me that you two had discussed it and were working on some options. I did not realize that path would lead to your resignation but, on reflection, I guess that is a given. It is quite a quandary."
As a result of these pleas from Hubbard, Brooke gave Hubbard a free financial investment plan and advised Hubbard to raise $1,500,000.00 in capital from ten investors at $150,000.00 per person. In exchange for the money, each investor would be given preferred stock in Craftmaster, which would pay the investor interest and dividends over time. Hubbard later explained the plan to Riley in an email, "With regard to the Craftmaster deal I mentioned to you on Thursday, Will Brooke has helped me put together a scenario that I believe will work. If I can find 10 people to invest $150,000 (total of $1,500,000), I can pay all of the back payroll taxes, virtually all of the remaining debt (including 1/3 of the LOC) and free up roughly $40,000 per month in cash flow. The offer is to pay a 6% return on the investment beginning 3 months after the investment with a payback of the original $150,000 in five years."
After meeting with Regions bank's Trouble Asset Division, Hubbard emailed Brooke that he "laid out the plan that [Brooke] developed" in "a meeting with the [Regions'] Trouble Asset Division."
In addition to providing the free financial plan, Brooke also personally invested $150,000.00 in Craftmaster. That is, even though Brooke is a "principal" for the BCA, Hubbard solicited and received from Brooke a free financial investment plan for Craftmaster and a $150,000.00 investment in Hubbard's failing printing business.
Hubbard did so with the clear implication that Brooke's failure to help Hubbard would very likely result in Hubbard stepping down as Speaker.
Hubbard also solicited the President and CEO of Stern Agee, Jim Holbrook, who, like Brooke, is a "principal" under the Ethics Law. Hubbard emailed Brooke as follows: "I met with Jim Holbrook today in B'ham. It went very well. He indicated that he would almost certainly do one of the $150,000 deals and may have its investors who would be interested on one []or two more!".
In September 2012, Hubbard solicited Jimmy Rane, also a principal under the Ethics law, to participate in the Craftmaster investment scheme. When Hubbard approached Rane about the investment, Rane told Hubbard to speak with Great Southern Wood's "financial person" Gene Woodham.
Hubbard told Rane that "failure is not an option…".. In that same email, Hubbard added that Rane's "[p]articipation would be a huge help."(I d.). After Woodham signed off on the investment, Rane invested $150,000 of his personal funds in Craftmaster.
Hubbard also solicited Rob Burton, the CEO of Hoar Construction and principal under the Ethics Law, to invest in Craftmaster. In one of the emails Hubbard sent to Burton in the course of soliciting his investment, Hubbard wrote as follows: "I just wanted to check in with you regarding the investment in Craftmaster. I have received the money from three (3) of the six (6) investors thus far and am trying to get it all in so we can pay off Heidelberg (at a discount) as well as the other parts of the plan I outlined for you." Burton later invested $150,000 of his personal funds in Craftmaster.
Hubbard's solicitation and receipt of financial favors from lobbyists and principals to help Auburn Network obtain more clients: Counts 20-23.
Opinion | Inside the Statehouse: Buck's pocket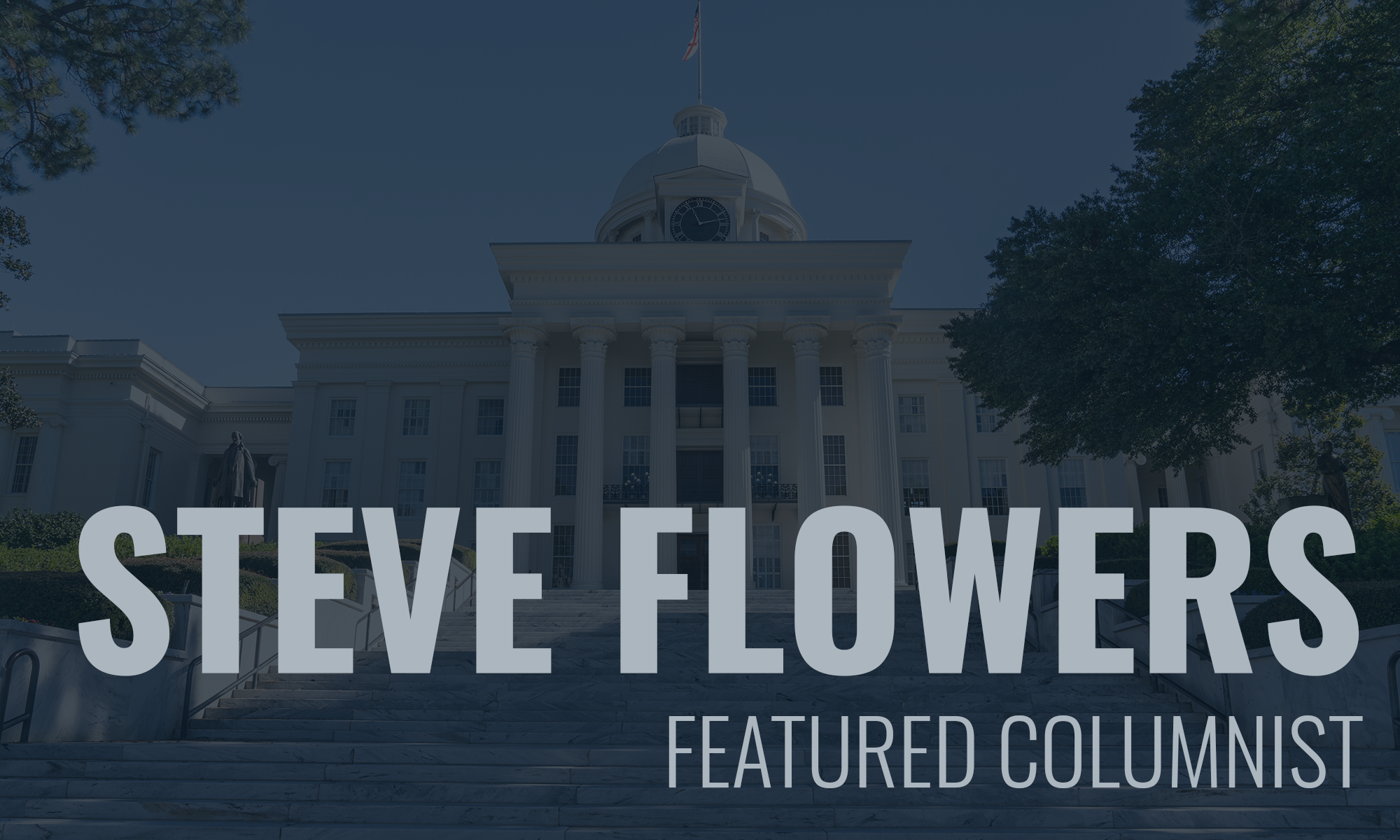 You voted Tuesday on a crowded ballot.
Historically, in Alabama we have voted more heavily in our Governor's race year than in a presidential year. That is probably because we were more interested in the local sheriff and probate judge's races, which run in a gubernatorial year, than who is president. The old adage, "all politics is local," definitely applies here in Alabama.
We not only have a governor's race this year, we have all secondary statewide offices with a good many of them open including Lt. Governor, Attorney General, State Treasurer, Auditor, and two seats on the Public Service Commission. We have five seats on the State Supreme Court, one being Chief Justice. All 140 seats in the Legislature are up for a four-year term. These 35 state Senate seats and 105 House contests are where most of the special interest PAC money will go. And, yes, we have 67 sheriffs and 68 probate judges as well as a lot of circuit judgeships on the ballot.
You may think the campaigning is over. However, some of the above races have resulted in a runoff which will be held on July 17. So get ready, we have six more weeks of campaigning before all the horses are settled on for the sprint in November.
We have a lot of folks headed to Buck's Pocket. Last year after the open Senate seat contest, a young TV reporter for one of the stations I do commentary for asked me about Roy Moore and his loss. I told her ole Moore had gotten on his horse, Sassy, and ridden off into the sunset to Buck's Pocket, which by the way wasn't a long ride from his home in Gallant in Etowah County. She looked at me with a puzzled look. Probably a lot of you are also wondering what I'm talking about when I refer to Buck's Pocket.
For decades, losing political candidates in Alabama have been exiled to Buck's Pocket.  It is uncertain when or how the colloquialism began, but political insiders have used this terminology for at least 60 years.  Alabama author, Winston Groom, wrote a colorful allegorical novel about Alabama politics and he referred to a defeated gubernatorial candidate having to go to Buck's Pocket.  Most observers credit Big Jim Folsom with creating the term.  He would refer to the pilgrimage and ultimate arrival of his opponents to the political purgatory reserved for losing gubernatorial candidates.
This brings me to another contention surrounding Buck's Pocket. Many argue that Buck's Pocket is reserved for losing candidates in the governor's race. Others say Buck's Pocket is the proverbial graveyard for all losing candidates in Alabama.
One thing that all insiders agree on is that once you are sent to Buck's pocket you eat poke salad for every meal. Groom also suggested that you were relegated to this mythical rural resting place forever. However, history has proven that a good many defeated Alabama politicians have risen from the grave and left Buck's Pocket to live another day. Roy Moore may be a good example. He has risen from the grave before. He is only 70, and he may grow weary of eating poke sallet.
Most folks don't know that there really is a Buck's Pocket. Big Jim would campaign extensively in rural North Alabama often one on one on county roads. One day while stumping in the remote Sand Mountain area of DeKalb County he wound up in an area referred to as Buck's Pocket. It was a beautiful and pristine area, but it was sure enough back in the woods. Big Jim who loved the country and loved country folks was said to say that, "I love the country but I sure wouldn't want to be sent to Buck's Pocket to live."
Buck's pocket is now not a mythical place. If you are traveling up the interstate past Gadsden, on the way to Chattanooga, you will see it. There is a Buck's Pocket State Park in DeKalb County, thanks to Big Jim.
So the next time you hear an old timer refer to a defeated candidate as going to Buck's Pocket, you will know what they are talking about.
See you next week.
Steve Flowers is Alabama's leading political columnist. His weekly column appears in over 60 Alabama newspapers. He served 16 years in the state legislature. Steve may be reached at www.steveflowers.us.