Charter Schools Bill Approved by State Senate Committee
By Brandon Moseley
Alabama Political Reporter
Wednesday, March 4, The Alabama Senate Education and Youth Affairs Committee today approved Senate bill 45 the School Choice and Student Opportunity Act following a public hearing in which both sides of the issue voiced their opinions.
Alabama Senate President Pro Tem Del Marsh (R-Anniston) who sponsored the legislation said in a statement that the School Choice and Student Opportunity Act is designed to create an application process for local school boards so that they may establish public charter schools, both new and conversion giving parents the ability to choose the education that is best for their child.
Sen. Del Marsh said, "I want to thank the committee for giving this bill their approval. Senate bill 45 is the product of much discussion and collaboration with the education community as well as our colleagues on both sides of the aisle. I am pleased that we were able to bring everyone to the table and present legislation which has the input of each person who was involved in the process. If parents want to send their child to a public charter school, or if they don't, this legislation puts those decisions in the hands of their local community."
Co-Chair of the Rainy Day Patriots Ann Eubank told the Alabama Political Reporter, "We are very disappointed that the Senate Education Policy committee voted to approve SB45 (Charter Schools) even after hearing compelling testimony about the problems that could arise. Especially since Charter Schools, along with Common Core and the P20W data collection program, are the three main requirements in the Race To The Top grants from the US Department of Education, a federal agency, and the Obama administration, whose main objective is the federal takeover of the educational system from state and local authorities. We will continue to try and educate the electorate about the danger of charter schools, Common Core, and P20W becoming law in Alabama."
A number of voices spoke on both sides of this debate at Wednesday's public hearing.
State Representative Tim Wadsworth (R) said on Facebook: "In Senate committee hearing listening to debate over State Charter Schools – Superintendents Assn spoke in opposition. Business Council spoke in favor. President of Jefferson County teachers assn spoke in opposition. Birmingham parent spoke in favor. Senator Smitherman spoke in opposition- said that Charter schools don't work in rural areas.- Montgomery teacher spoke in favor- Alabama Assn of School Boards spoke in opposition – Prinicipal who worked in two low performing schools spoke about quality educators -Business Education Alliance spoke in favor – Bessemer teacher spoke in favor- Montgomery teacher spoke in opposition."
Senate Bill 45 is designed to create an application process for the establishment of public charter schools, both new and conversion, and the establishment of the Alabama Public Charter School Commission.
Only 10 new public charters may be created during a single fiscal year, for the first five years. If no cap is reached, the remaining spots will be rolled into the next immediate fiscal year. There is no limit on conversion charters, however all decisions to approve or reject are made by local school board.
Senator Marsh said, "Alabama's children are the building blocks of our future and they should be given every available option to succeed. That starts with a quality education. While there is no silver bullet to cure all problems in education, giving community leaders another tool in their belt, ensures that no child's dreams are limited by a lack of educational opportunities."
Alabama would be the 43rd state to allow charter schools. The Center for Education Reform reported that over 12,000 Alabama families applied for the 2,830 scholarships that were awarded this past school year under the Alabama Accountability Act. The pro-education reform group said that this demonstrates a resounding display of parent demand for greater learning opportunities for their children.
Rep. Terri Collins (R-Decatur) will carry the bill in the House. Rep. Collins said, "The School Choice and Student Opportunity Act will give parents and students more choices of excellence in education. This important legislation will make dramatic, positive changes in education for Alabama."
The conservative group Stop Common Core in Alabama wrote on Facebook, "It is vitally important that SB 45 the charter school bill be immediately removed from consideration. It will cement us to Common Core but allow for outside entities to take control of education and receive tax dollars for their own personal gain and benefit. The pushing of these types of bills is for the personal financial interests of those involved, not the good of AL children."
Senator Marsh said, "We are learning how other states operate charter schools and we have taken the high points from those states in terms of accountability, transparency and performance. Because we are so late to the game, we can ensure Alabama's charter schools are the best in the nation."
The bill will now go to the floor for a vote by the entire Alabama Senate.
Print this piece
Tuscaloosa mayor: "We have entered into a danger zone" as hospitalizations rise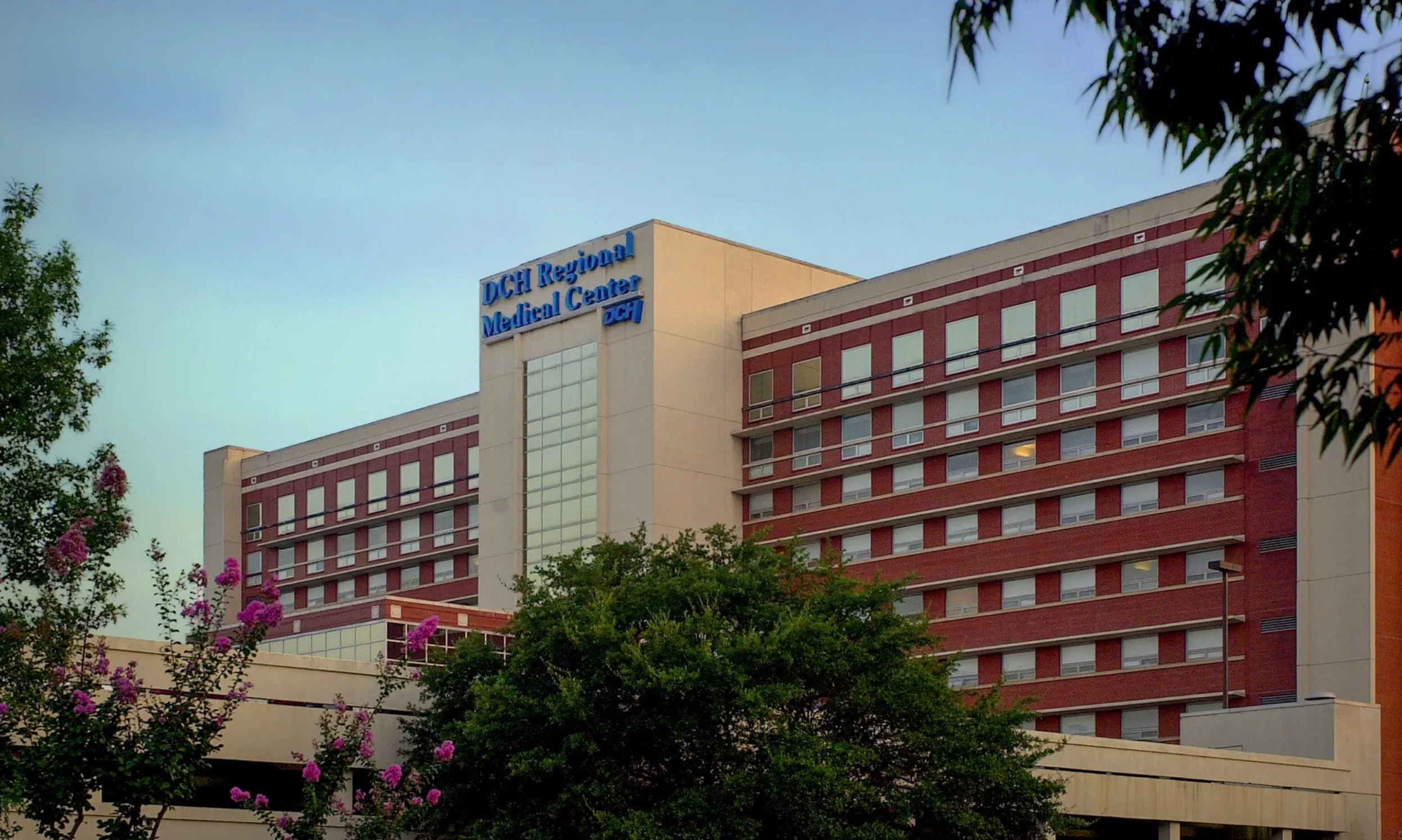 While Montgomery County and the River Region of Central Alabama remain the top area of concern for state officials responding to COVID-19, Tuscaloosa County is showing signs of a worsening outbreak as cases and hospitalizations spike.
"We have entered into a danger zone," said Tuscaloosa Mayor Walt Maddox in an interview. "And if we continue to see trends of doubling hospitalizations over the next week, then we probably enter into an area where Montgomery is currently at. The good news is that we're handling this. The bad news will be if the trend continues to rise."
Over the past thirteen days, the number of COVID-19 cases in Tuscaloosa County has more than doubled from 345 on May 17 to 699 as of Friday evening. During the early months of the pandemic, Tuscaloosa saw relatively stable case increases, a trend that broke about two weeks ago. According to The New York Times's analysis of COVID-19 data, Tuscaloosa has one of the fastest-growing outbreaks in the country.
Testing has also increased in Tuscaloosa County, but the percent of tests that are positive in the county over the last seven days, on average, is about 10 percent, up from as low as 2 percent in early May.
Many of the new cases in Tuscaloosa have been connected through contact tracing to institutional settings, Maddox said, including nursing homes, the metro jail and the state's Mary Starke Harper Geriatric Psychiatric Center, where at least two patients have died.
"Those are the main drivers in what we're seeing," Maddox said.
But contact tracing has also found that, in at least one case, the virus entered a facility through an asymptomatic carrier, showing that community transmission of the virus is ongoing, in many cases unnoticed, and is affecting more vulnerable populations like those in long-term care facilities and jails.
"That to me is kind of getting into what the public needs to know," Maddox said. "We have to continue to apply common sense. That means wearing a mask when going out in public, practicing social distancing and assuming that everyone that you come in contact with is a potential carrier."
State Health Officer Scott Harris echoed that plea Thursday.
"Some of those are outbreaks," Harris said of counties with rising cases. "And yet again, those are still attributable to community spread. The people in the nursing home didn't go out in the community and catch it. Someone brought it into them, presumably, and so there has to be transmission going on in the community for that to happen. We need to find a way to get people to take seriously these social-distancing guidelines."
But hospitalizations — a more precise, though delayed, indicator — show an even more worrisome trend.
At DCH Health, the main hospital system in Tuscaloosa County, the number of COVID-19 positive inpatients more than doubled in a week's time from 36 on May 22 to 83 as of Friday afternoon.
"In Tuscaloosa, we took early action, and it's given us the ability to deal with the higher number of coronavirus cases and hospitalizations," Maddox said. "At this point, we are at the ability to manage what we're facing."
As of Friday, 74 of DCH Health's ICUs are in use — including both COVID and non-COVID patients — which would exceed the hospital system's typical ICU bed capacity had it not expanded its capacity.
Hospital officials, including those in Tuscaloosa and Montgomery, have been clear to say that they are still able to treat additional patients, though the hospitals are under strain.
Twenty-two of the patients in ICUs are COVID-19 patients, according to the hospital system. Twelve of the patients who have tested positive for COVID-19 are on ventilators. But there remain 52 others who are hospitalized pending tests for COVID-19. Eleven of those are in ICUs, the hospital reported Friday afternoon.
In total, DCH Health System has 90 ICU beds available, after adding ICU bed capacity by retrofitting hospital rooms. Normally there are only 72 ICU rooms between DCH's main hospital in Tuscaloosa and its smaller hospital in neighboring Northport. Eighteen hospital rooms were adapted for ICU use to increase capacity.
The number of COVID-positive patients in ICUs has also doubled from May 22. There are also more patients pending test results in ICUs in Tuscaloosa than on May 22.
Like many hospital systems in Alabama, DCH also serves surrounding counties without adequate health care infrastructure. Neighboring Greene and Hale counties — part of Alabama's Black Belt region — have among the highest per capita case rates in Alabama at 1,147 cases per 100,000 people and 1,051 cases per 100,000 people, respectively.
Though the situation in Tuscaloosa County is not as immediately dire as in Montgomery, Maddox said he is concerned that Tuscaloosa could soon be in a situation similar to Montgomery and the River Region, where hospitals temporarily ran out of formal ICU beds.
As of Friday, Montgomery Mayor Steven Reed said about 4 percent of area hospitals' ICU beds were available.
"I want to make sure I emphasize to you, while we do have a shortage of beds and we are reaching a dangerous capacity load in ICUs, there is room to treat people who are sick," Reed said.
Meanwhile, case counts in Montgomery continue to rise.
"Unfortunately our numbers have not plateaued, but are significantly increasing," Reed said, adding that "more testing does not mean that we should see patients in worse conditions with fewer ICU beds."
Maddox urged all residents to abide by social-distancing recommendations and wear masks.
"The stage that we're entering into now," Maddox said, "it's going to be more on the individual than ever before. By doing the smart things, they can protect themselves, they can protect their family members, they can protect their community, they can save jobs, and they can help us get out of this sooner rather than later. And that would be my message to everyone. Let's continue to do the smart things. If we do that, we will reclaim our lives."
Print this piece