Byrne Supports Honoring Voting Rights Marches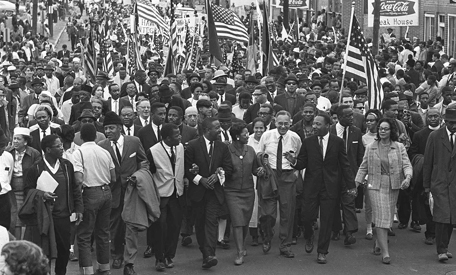 By Brandon Moseley
Alabama Political Reporter
Wednesday, March 4, Congressman Bradley Byrne (R-Montrose) announced in a statement that a bipartisan resolution led by US Congresswoman Joyce Beatty (D-Ohio) commemorating the 1965 voting rights march from Selma to Montgomery was introduced in the U.S. House of Representatives.
The resolution would call for the issuance of a postage stamp to commemorate the 1965 civil rights marches from Selma to Montgomery. Congresswoman Joyce Beatty was joined by over 102 of her colleagues as original co-sponsors of the resolution, including Alabama Congress members Bradley Byrne and Terri Sewell (D-Selma).   
Rep. Beatty said, "This resolution highlights a pivotal movement in America's history, the Selma Voting Rights March that brought together Americans to march from Selma to Montgomery 50 years ago. They marched with a truth—that all Americans share the same rights.  Out of these efforts we passed the Voting Rights Act, a pivotal law that helped many obtain the right to vote."
Rep. Byrne said, "The Selma to Montgomery marches, which shaped the Civil Rights movement, represent a difficult but significant time in our nation's history. I am proud to partner with my colleagues in a bipartisan manner to ensure the 50th anniversary receives the proper recognition it deserves."
Rep. Terri Sewell said, "The Edmund Pettus Bridge was the portal through which America shed its dark past and marched to a brighter future. This bipartisan bill honors the significance of the historic Selma to Montgomery marches, and the Foot Soldiers who forced our nation to live up to its ideals of equality and justice for all Americans." Congresswoman Terri Sewell grew up in Selma and represents most of the 54 mile march route from Selma to Montgomery today in Alabama's Seventh Congressional District.
Rep. Beatty said, "Next week Democrats and Republicans will march united in Selma once again to celebrate the 50th anniversary of these marches. It is my hope that as we remember the struggles of discrimination and inequality we lift our hearts and unite to find bridges to equality and justice."
Rep. Will Hurd (R-Texas) who also co-sponsored the resolution said, "America celebrates our heroes. These brave folks stood for what's right and changed our country for the better. This is an excellent way to recognize them."
In 1965 voting rights marchers attempted to march from Selma to Montgomery. They were met by Alabama State Troopers, local law enforcement, and a White mob who brutally attacked them on the Edmund Pettus Bridge in Selma on March 7, 1965. This day, now known as Bloody Sunday, was the first of three planned, peaceful protests from Selma to Montgomery. Undeterred Dr. Martin Luther King came to Alabama with nearly 2,500 Foot Soldiers just two days later on March 9, 1965, now known as "Turnaround Tuesday." An estimated 8,000 Foot Soldiers left Selma on March 21, 1965, and successfully marched to Montgomery to peacefully protest restrictive voting laws that prevented Blacks from voting in the South.
The resolution is being introduced just days before the annual pilgrimage to honor the marchers. From March 6th to March 8th, both Republicans and Democrats will travel to Selma to reenact the march. Thousands are expected to be in attendance, including U.S. Presidents Barack Hussein Obama and George Walker Bush.
US Representative Martha Roby (R-Montgomery) will join colleagues to kick off the 2015 Faith and Politics Civil Rights Pilgrimage to Alabama on Friday, March 6 in Birmingham at the Civil Rights Institute. Rep. Roby will be joined by Pilgrimage Chairman Congressman John Lewis (D-Georgia) as well as fellow Pilgrimage Co-Hosts Congresswoman Terri Sewell (D), Senator Tim Scott (R-South Carolina) and Senator Sherrod Brown (D-Ohio).
Each year the Faith and Politics Institute leads a bi-partisan group of US House and Senate leaders on pilgrimages meant to foster understanding and dialogue on important issues. This Alabama pilgrimage includes visits to Birmingham, Selma and Montgomery, three places of enormous significance in the Civil Rights Movement. Rep. Roby has worked to increase participation from Congressional colleagues. A record 23 Republican House and Senate Members are registered to participate this year's pilgrimage.
"A tidal wave:" ICU beds scarce as Alabama breaks another hospitalization record
Infectious diseases experts worry if hospitals will have enough staff to handle "what might be a tidal wave of patients in the next month."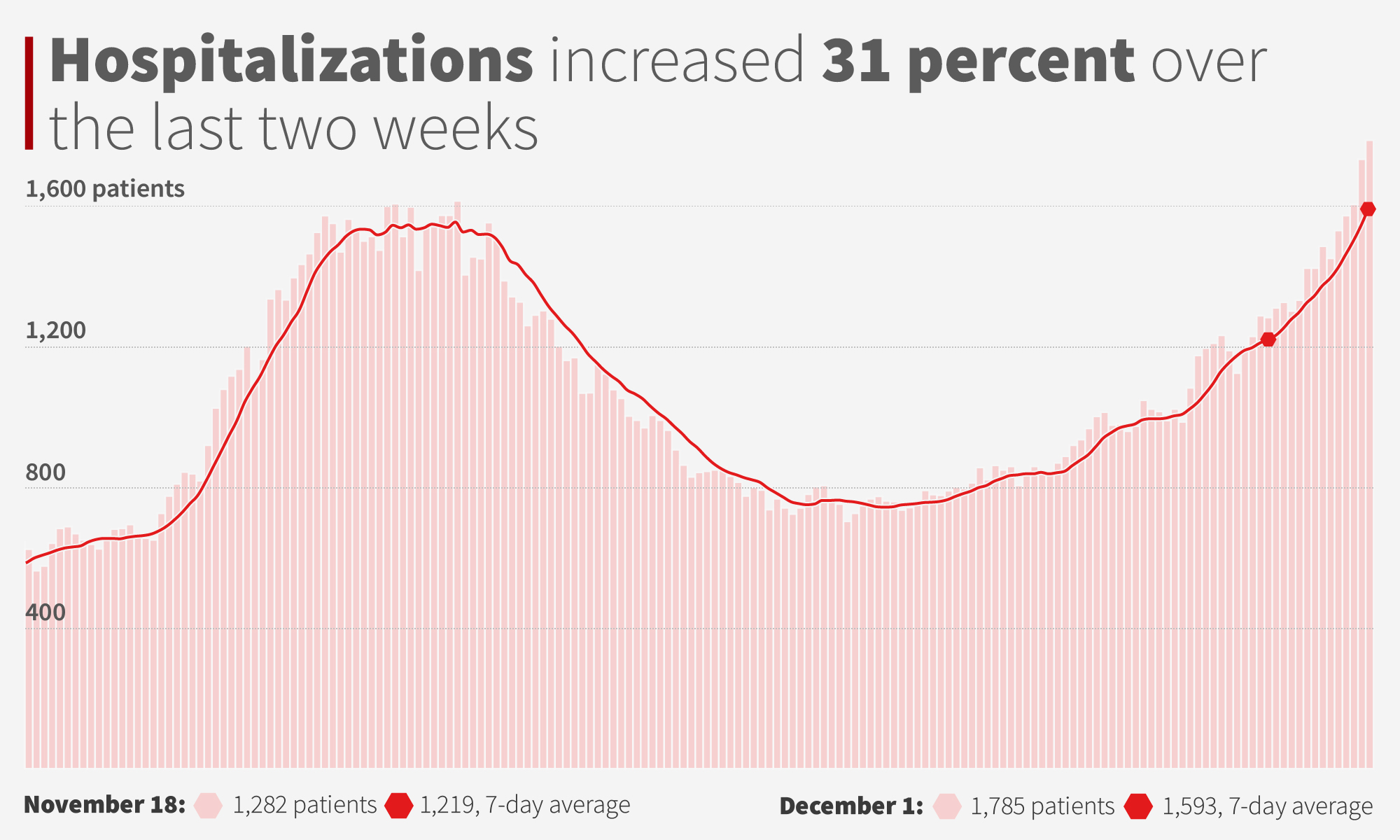 There were no intensive care beds available in Mobile County on Tuesday, the second day in a row Alabama set a record for hospitalized COVID-19 patients, and if models hold up, there could soon be the need to set up temporary medical facilities outside of hospitals, according to a UAB infectious disease expert. 
Dr. Jeanna Marrazzo, director of UAB's Division of Infectious Diseases, told reporters on Tuesday that looking at some models that forecast what might happen in the three weeks after Thanksgiving "you could conceivably see a true need for setting up ancillary care places in three weeks." 
"I hope that doesn't happen. Are we looking at the kind of situation that New York City experienced in March? A lot depends on what happened over Thanksgiving weekend," Marrazzo said, referring to the use of tent hospitals in New York City during the early spring surge there that overran hospitals. 
UAB had a record high 125 COVID-19 patients hospitalized on Monday and Tuesday, and Huntsville Hospital also set a new record Tuesday, with 317 hospitalized. There was a record high 1,785 COVID-19 hospitalizations statewide on Tuesday, and on Monday there had never been fewer intensive care beds available in the state. 
Marrazzo said the health care workforce continues to work valiantly and are "struggling very hard." What keeps her up at night, she said, is worrying if hospitals will have enough staff to handle "what might be a tidal wave of patients in the next month." 
"It may not look like we can affect what's going to happen in two to three weeks, post-Thanksgiving, but we can impact what happens around Christmas time and after that," Marrazzo said. 
The death toll from COVID-19 continues to increase across most of the country, Marrazzo said. On average, the U.S. is seeing between 1,400 and 1,600 people lose their lives to coronavirus each day, she said. In Alabama, at least 3,638 people have died from COVID-19.
Alabama reported an additional 60 deaths on Tuesday and has averaged at least 24 deaths reported each day over the last two weeks.
Each morning, Marrazzo gets a list of those admitted to UAB for COVID-19, those discharged and those coronavirus patients who have died. Not a day goes by when there isn't one name on that list of someone who didn't make it, she said. 
"And I think about that person, and I think about their family," Marrazzo said. "And unfortunately those numbers, as I mentioned before, are going up, and the balance of people being admitted is higher than the number of people who are being discharged." 
Alabama added 3,376 cases on Tuesday, which was the largest single-day case increase, excluding when on Oct. 23 ADPH added older backlogged test results. Tuesday's high number was the product of a delay in reporting to ADPH due to the holiday weekend, the department said in a data note. 
Still, Alabama's case count continues to increase alarmingly and testing is still down, Marrazzo explained. The state's 14-day average of new daily cases on Tuesday was at 2,289. That's a 28 percent increase from just two weeks ago. 
"This is a really, really scary inflection point, "Marrazzo said, "and I don't think that we are going to be able to turn it around without experiencing some more stress and some more pain." 
The positivity rate in Alabama over the last week has been an average of 32 percent, more than five times as high as public health experts say it should be to ensure there are enough tests and cases aren't going undetected. 
"If we would test more we would probably find more, so I think these numbers are an underestimate," Marrazzo said. 
Asked what has gone wrong, that even with the knowledge of how people can protect themselves — wearing masks, practicing social distancing and staying home as much as possible — we're still seeing huge spikes, Marrazzo described a complicated set of circumstances. 
"Is it because they don't believe it's going to affect them?" she asked. 
At first, COVID-19 was something happening in China, and then it moved closer to home, Marrazzo explained. Next, it became a question of "well, it's older people who are getting sick," and there was a sense of invulnerability among the young, who thought they'd be fine and that they wouldn't infect others, she said. 
"And then I think even for people who have been trying to be good there's a huge amount of fatigue," Marrazzo said. Even health care workers become worn down, and may take risks they know they shouldn't and become infected in their own communities, she said. 
"I think we've been hammering it home, but I also think in some ways, we need to do it in a way that's sympathetic and not angry," she said. "Because yeah, I'm pretty upset about what's going to happen in the next couple of weeks, but getting angry with people and shaming them is not the answer at this point, so I think all we can do is to continue to report on the facts."