Byrne Supports Honoring Voting Rights Marches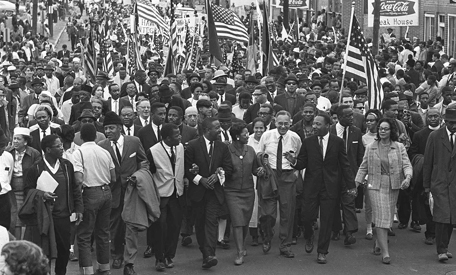 By Brandon Moseley
Alabama Political Reporter
Wednesday, March 4, Congressman Bradley Byrne (R-Montrose) announced in a statement that a bipartisan resolution led by US Congresswoman Joyce Beatty (D-Ohio) commemorating the 1965 voting rights march from Selma to Montgomery was introduced in the U.S. House of Representatives.
The resolution would call for the issuance of a postage stamp to commemorate the 1965 civil rights marches from Selma to Montgomery. Congresswoman Joyce Beatty was joined by over 102 of her colleagues as original co-sponsors of the resolution, including Alabama Congress members Bradley Byrne and Terri Sewell (D-Selma).   
Rep. Beatty said, "This resolution highlights a pivotal movement in America's history, the Selma Voting Rights March that brought together Americans to march from Selma to Montgomery 50 years ago. They marched with a truth—that all Americans share the same rights.  Out of these efforts we passed the Voting Rights Act, a pivotal law that helped many obtain the right to vote."
Rep. Byrne said, "The Selma to Montgomery marches, which shaped the Civil Rights movement, represent a difficult but significant time in our nation's history. I am proud to partner with my colleagues in a bipartisan manner to ensure the 50th anniversary receives the proper recognition it deserves."
Rep. Terri Sewell said, "The Edmund Pettus Bridge was the portal through which America shed its dark past and marched to a brighter future. This bipartisan bill honors the significance of the historic Selma to Montgomery marches, and the Foot Soldiers who forced our nation to live up to its ideals of equality and justice for all Americans." Congresswoman Terri Sewell grew up in Selma and represents most of the 54 mile march route from Selma to Montgomery today in Alabama's Seventh Congressional District.
Rep. Beatty said, "Next week Democrats and Republicans will march united in Selma once again to celebrate the 50th anniversary of these marches. It is my hope that as we remember the struggles of discrimination and inequality we lift our hearts and unite to find bridges to equality and justice."
Rep. Will Hurd (R-Texas) who also co-sponsored the resolution said, "America celebrates our heroes. These brave folks stood for what's right and changed our country for the better. This is an excellent way to recognize them."
In 1965 voting rights marchers attempted to march from Selma to Montgomery. They were met by Alabama State Troopers, local law enforcement, and a White mob who brutally attacked them on the Edmund Pettus Bridge in Selma on March 7, 1965. This day, now known as Bloody Sunday, was the first of three planned, peaceful protests from Selma to Montgomery. Undeterred Dr. Martin Luther King came to Alabama with nearly 2,500 Foot Soldiers just two days later on March 9, 1965, now known as "Turnaround Tuesday." An estimated 8,000 Foot Soldiers left Selma on March 21, 1965, and successfully marched to Montgomery to peacefully protest restrictive voting laws that prevented Blacks from voting in the South.
The resolution is being introduced just days before the annual pilgrimage to honor the marchers. From March 6th to March 8th, both Republicans and Democrats will travel to Selma to reenact the march. Thousands are expected to be in attendance, including U.S. Presidents Barack Hussein Obama and George Walker Bush.
US Representative Martha Roby (R-Montgomery) will join colleagues to kick off the 2015 Faith and Politics Civil Rights Pilgrimage to Alabama on Friday, March 6 in Birmingham at the Civil Rights Institute. Rep. Roby will be joined by Pilgrimage Chairman Congressman John Lewis (D-Georgia) as well as fellow Pilgrimage Co-Hosts Congresswoman Terri Sewell (D), Senator Tim Scott (R-South Carolina) and Senator Sherrod Brown (D-Ohio).
Each year the Faith and Politics Institute leads a bi-partisan group of US House and Senate leaders on pilgrimages meant to foster understanding and dialogue on important issues. This Alabama pilgrimage includes visits to Birmingham, Selma and Montgomery, three places of enormous significance in the Civil Rights Movement. Rep. Roby has worked to increase participation from Congressional colleagues. A record 23 Republican House and Senate Members are registered to participate this year's pilgrimage.
Print this piece
Opinion | The people have always been more important than the monuments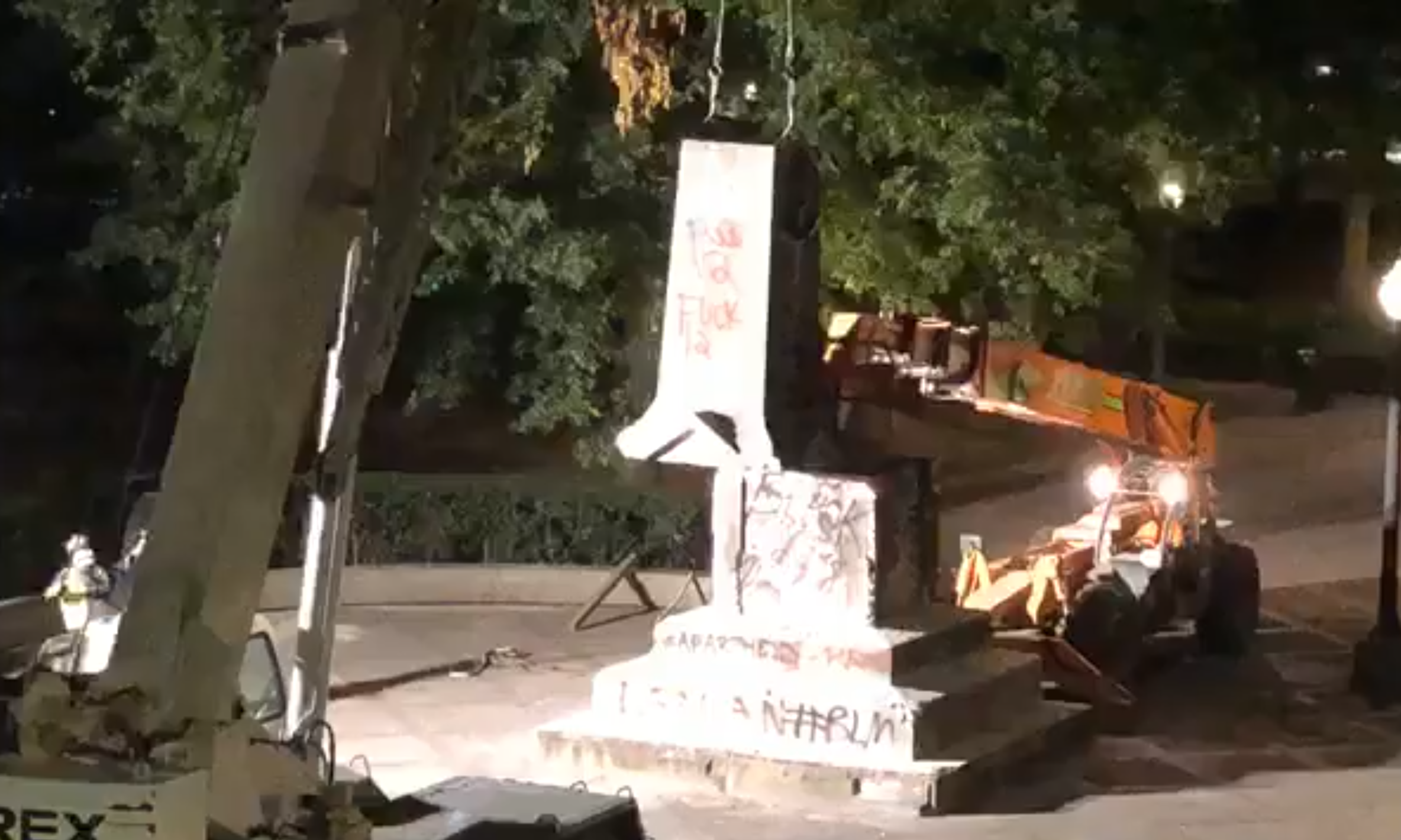 Two participation trophies fell in Alabama on Monday night. 
No tears were shed. 
On the same day that the state "celebrated" Confederate Memorial Day — which is somehow still a state holiday some 150 years after the traitorous South surrendered in its quest to make legal the ownership of other human beings — a large monument in Birmingham's Linn Park went away piece by piece and a metal statue of Robert E. Lee was toppled and hauled away from its spot outside of a Montgomery high school. 
This is progress, I guess. At least those eyesores are gone (for now, in the case of the Lee statue), even if the attitudes that kept them in place remain. 
It is no secret by now that I have never understood the fervor with which so many people in this state cling so tightly to reminders of defeated traitors who fought to enslave black people. 
I mean, I understand why racists cling to them. I don't understand how those who claim to "not have a racist bone in my body" also cling to them. I don't understand our state lawmakers creating laws to protect them. 
Monuments are meant to honor the people depicted in them. You don't see us creating monuments of the 9/11 hijackers at the former World Trade Center site, do you? 
You know why? Because while that day was historic and we'll want to remember those who died forever, we don't honor those who caused that devastation. 
But then, I don't actually think anyone is confused by this. The cries of "protecting history" or "not erasing history" are nothing more than phony excuses meant to mask the true intent of cowards too ashamed or too scared to say what they really mean. 
And what they really mean is that they still cling to this notion of white supremacy. They're just too scared of the societal backlash to put on a white hood and attend the meetings. 
These people see the removal of the Confederate monuments as a loss — a personal loss. Because that tie to the confederacy and the sad, pathetic belief that they were somehow superior because of the color of their skin has sustained them throughout their lives. 
That's why they cling so tightly to these relics of the past — because those relics represent their "heritage" and their worth. 
It doesn't matter at all that poor whites and poor blacks have so much more in common in 2020 than poor whites and rich whites. If the two groups ever bonded, ever formed a mutually beneficial coalition, they could — by the power of their numbers — change America overnight to a more just, more equitable country. 
But they won't, because poor white people would lose their ability to look down on someone. And really, what good is life if you can't make certain that someone out there has it worse than you? 
And so, here we are, more than 150 years after the end of the Civil War and more than 60 years since Dr. King crossed the bridge in Selma, still fighting battles over race and discrimination and hatred and intolerance. 
Maybe the protests of George Floyd's killing will finally be the straw to break this thing. Maybe the days of everything being on fire, along with those awful images of Floyd, will instill in the minds of enough people that there really are problems.
Maybe we can finally stop holding onto these relics of the past and concern ourselves more with holding onto each other. 
Print this piece