Constitutional Conservatives Welcome Back Legislature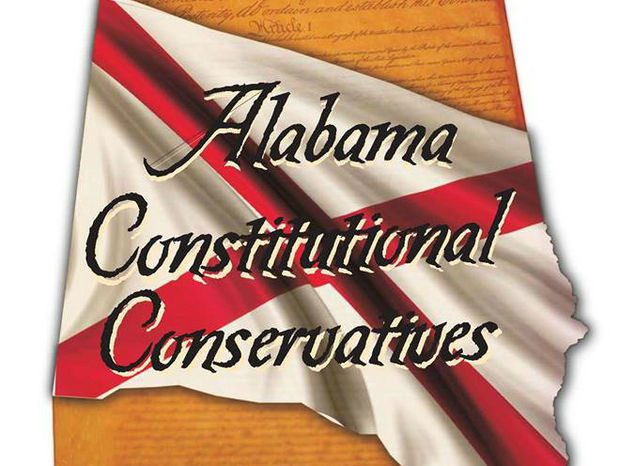 By Brandon Moseley
Alabama Political Reporter
On Tuesday, March 3, The Alabama Constitutional Conservatives held an informational meeting in the "Star Wars" room on the 8th floor of the Alabama Capital Building.
Leeds political organizer Deanna Frankowski said, "Government and politicians have gotten away from the Constitution as it is written." Frankowski said that they are a new group that is trying to engage other people in the Constitution, especially young people. = It is hard to talk to people that don't understand and certain words turn off young people.  The term "tea party" has negative connotations to many, which is why we don't use that language.
Frankowski said that a term limit bill has been filed that would limit members of the legislature to just three terms.  Frankowski said, "It is a start."
Former State Senator Scott Beason (R from Gardendale) addressed the group. Beason is now the senior policy analyst for the Free Market Alliance.
Sen. Beason said that when he travels to speak to different conservative center right groups that numbers are down. "People are losing hope."  Apathy is at an all-time high. We campaign for people we elect people, and then we are disappointed.  We are in that situation now with the Governor (Bentley) on taxes, on homosexual marriage. Being less active is a mistake.  "The progressive and liberal side never stop.  They work day and night.  A great example is homosexual marriage."
They are constantly in the courts, they are constantly writing letters and op-eds.
Beason said that we have a Republic not a Democracy, but warned that we are moving toward a oligarchy where a few make all the decisions. Benjamin Franklin said that the founders gave us a Republic if you can keep it. Most people think it is a Democracy. The word democracy does not appear in the Constitution. It has become increasingly difficult for a practicing Christian to hold a job in government and cited the example of the recent firing of the fire chief in Atlanta.  We are going to live under somebody's set of rules. Even the most corrupt society that has ever been had rules. Personally I think we should live under the rules passed down to us from our forefather based on the principles in the Bible.
We are seeing the federal court system decide they are an oligarchy. What our libertarian friends call liberty is actually licentious. Where does liberty end and licentious start? Homosexual marriage is on the licentious side. It contradicts natural law and especially divine law, but libertarians don't want to even hear about that.
Sen. Beason said, "Who are Supreme Court Justices?  Before they become judges they were well connected political lawyers. Somewhere along the way they have decided they are demigods…What they say constitutional means is not what you or I think it is.  Lawyers today think that constitutional is what the last judge ruled – precedent. We need to get back to what this (the Constitution) says."
Beason said that Justice Ginsburg says the country is now ready for gay marriage. I don't believe that is how you run the rule book.  Do the people of the states have the right to say no?
Beason said, "I would like to see some sort of an American spring…We (the people of Alabama) have a right to chart our own path…We have been moving in this direction for over 200 years. The Federalists started us down this path. Alexander Hamilton wanted a king appointed for life but knew he could not get it."
Nebraska got slammed down yesterday. Even California voted to ban gay marriage and their own judges ruled it down.
"We have to decide as a people what is worth taking a stand and what is not?"  Are we going to be a people that do exactly what we are told or are we going to stand on the 9th and 10th amendments and say no?
Sen. Beason said that "Eventually there comes a time where the state has to say you are wrong." Texas was building a coal fired power plant that would have created 3,000 to 6,000 jobs and the EPA said no you can not. 
I am not for following Barack Obama's fundamental transformation of this country. Two of those Supreme Court justices presided over gay marriages and they will not recuse themselves.  Beason predicted that the Supremes will rule against traditional marriage.
Stephen Siao spoke about the Heritage Foundation's Sentinel program.
Mr. Siao said, "How many of you think that Washington is broken. I am here to convince you that it is not."  Washington works as a finely tuned machine for those who have money.  It is working fine for lobbyists.  For them the bigger the government the more complicated it is the more big corporations have to hire them to navigate DC.
Siao said that Heritage action alerts is how conservatives can influence policy in Washington. We don't give money, we don't do campaigns we don't give money. They don't fear us, it is their constituents they fear.  We really need y'all to join us. We are empowering activists with the right information and the right tactics.
Siao said that Heritage is pursuing a full repeal of Obamacare in the House and the Senate.  The Tea Party is not dead. GOP Candidates who won in 2014 ran on a strong pro-life platform. Congress members would rather have their picture taken with Rand Paul or Ted Cruz than campaign on how much pork they brought back to the district. They are saying the right things now we need to hold their feet to the fire.
Go to Heritageactionscorecard.com to see how your Congress members are doing. In Alabama, Mo Brooks and Jeff Sessions are doing great.  The rest of them need some encouragement.
Terry Richmond is one of the legislative captains for the Convention Of States Project in Alabama.
Richmond said that the American Revolution was fought by about 20 percent of the population. Richmond said, we have two Constitutions one we know and one interpreted by the Supreme Court.
Many conservatives believe that the federal government is too large, is out of control, and has exceeded the mandate that it received from the authors of the U.S. Constitution.  Conservatives are however divided on exactly how to do that.
The Convention of States Project looks to the US Constitution and are proposing that states call an Article V convention to rein in the excesses of the federal government.
Delegates to the convention would be tasked with limiting the power, jurisdiction, and scope of the federal government; consider term limits; and to impose fiscal accountability on the federal government.
The COS effort is supported by former Alaska Governor Sara Palin, conservative talk radio hosts Rush Limbaugh, Glen Beck and Mark Levin, as well as many other conservative leaders.
Critics believe that there is a danger of a runaway convention doing major damage to the Constitution.
Proponents say the first level of protection is the commissions of the delegates. If they go outside their commissions the state legislatures could recall or replace their delegates.  The second protection is the convention itself. While some delegates might propose a new constitution it would have to actually pass the convention.  The states' delegations would necessarily limit any radical departure from the commissions of the delegates.  Finally whatever amendments are proposed at the convention would still have to be ratified by the states.
It takes 34 states to call a national conventions (2/3); but it takes 38 to actually ratify any amendments (3/4). All it takes to block ratification would be one house in 13 states. Each state can send as many delegates as they want; but each delegation gets just one vote at the convention.
Alaska, Georgia, and Florida have already passed COS resolutions and expressed confidence that they would be able to get 34 by the end of 2015. 
Alabama almost became the first state to pass COS in the 2014 legislative session. It passed the Alabama House of Representatives and was on the calendar to come up in the Alabama Senate but timed out on the last day of the session.
Terry Richmond is working full time during the legislative session to lobby for COS in Alabama.
Frankowski said that the next event for the group will be the Birmingham Brew Party at the Avondale Brewing Company on April 15 at 5:30 pm. "Come out and have fun."
Print this piece
Legislation may harm pets locked in hot cars, not help, vets and advocates say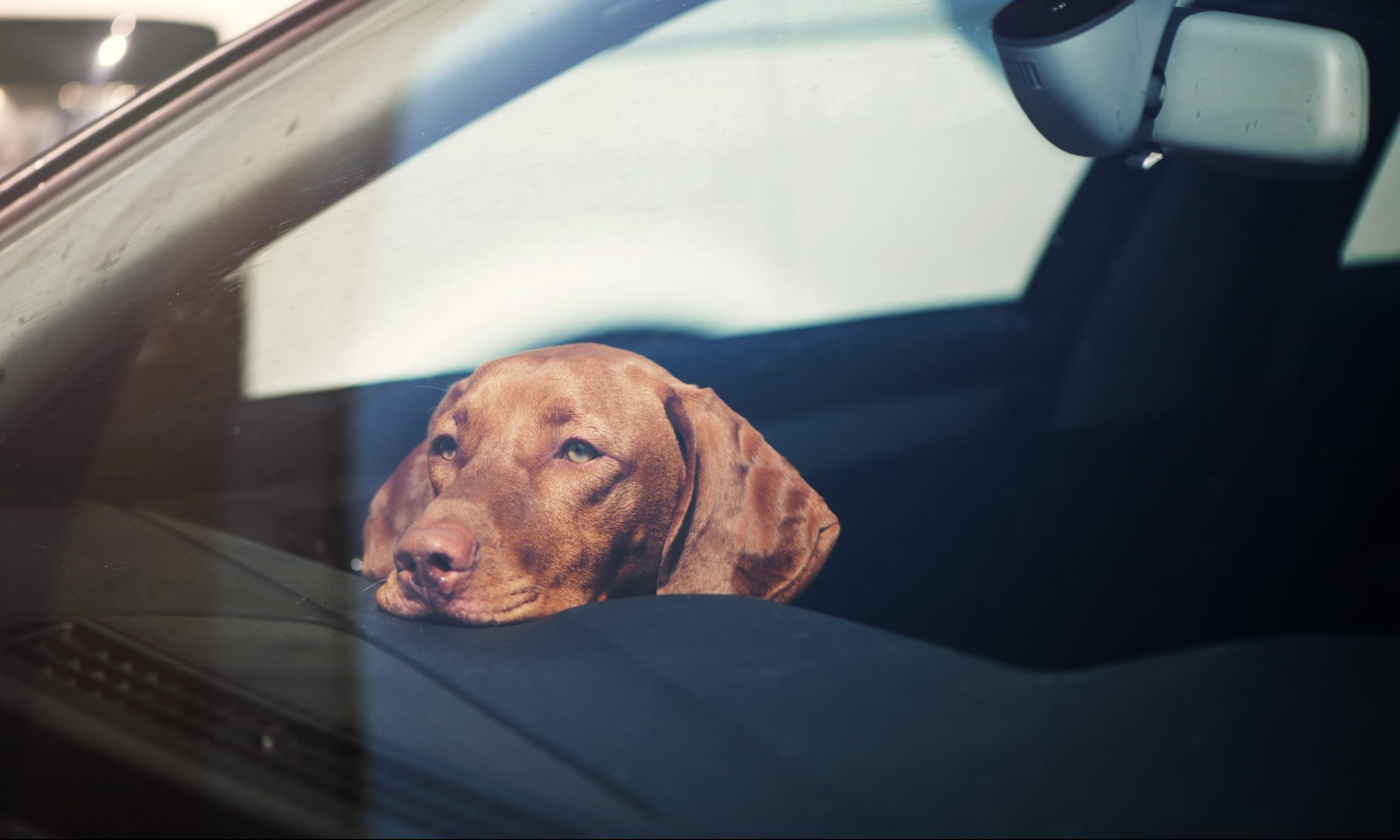 A bill passed by the Alabama Senate last week lawmakers say will help keep pets trapped in hot cars safe, might actually endanger the animals, according to some animal advocates and veterinarians.
That bill was written by a dog breeder who some worry purposefully wrote the bill to make it harder to keep animals safe, and to instead protect breeders from having animals confiscated, they told APR this week. 
Mindy Gilbert, The Human Society's Alabama state director, told APR by phone on Tuesday that she's certain that the senate bill's sponsor, Alabama Sen. Jimmy Holley, R-Elba, "does have good intentions, but I think the devils in the details." 
Several attempts this week to reach Rep. Holley were unsuccessful. 
The bill would grant criminal immunity to a civilian who rescues an animal from a vehicle, and would provide civil and criminal immunity to first responders who do so. The legislation also makes it a misdemeanor crime if a pet dies in a hot car. 
Gilbert said that while those might also sound like great ideas, the bill would actually reduce criminal penalties for allowing a pet to die in a hot car. 
"Our current cruelty statute, which has been used in cases like this, would define that as a class C felony," Gilbert said. 
A Trussville woman in 2018 was charged with felony aggravated cruelty to animals for leaving her dog in a locked car while shopping in Walmart. The dog died after police broke out a window and removed the distressed animal. 
The bill also states that the ambient temperature of the interior of a vehicle must be 99 degrees or hotter to be charged under the legislation. 
Gilbert said she's spoken with numerous veterinarians who all said that 99 degrees is too hot to be safe for pets trapped in cars. 
Gilbert said that for many breeds of pets, and pets with compromised health, "that requirement in order to rescue them will absolutely sentence them to death," and there are other aspects of the bill that trouble her. 
"I think everybody was very focused on providing immunity to first responders, which I think is fabulous," Gilbert said of the legislation, but worried that it doesn't include animal control personnel in its definition of public safety officials and covered by the bill's immunity clause. 
Holley's legislation defines public safety officials as "An individual employed by a law enforcement agency, fire department, or 911 emergency service." 
Dr. Mark Colicchio, a veterinarian in Spanish Fort, reached out to Sen. Holley and all of the members of the state Senate Judiciary Committee about his concerns with the bill prior to its passage in the senate. Holley put Colicchio in touch with the man he said wrote the bill, Norman Horton.
Colicchio said he spoke to Horton, owner of the Dale County german shepherd breeding company Triple S Shepherds, at length about his concerns, but that none were addressed in the final legislation. 
"There are a lot of temperature references in there which make no sense whatsoever," Colicchio said. 
Colicchio said he spoke with Horton about the bill's language that required the ambient temperature of the interior of a vehicle to be 99 degrees or higher before a person could be charged. He said he told Horton that there's no practical way for a public safety official to measure the ambient temperature inside a locked vehicle from outside, to which he said Horton suggested they call carry digital temperature readers. 
Such devices measure surface temperatures, and wouldn't  be able to read the temperature inside a locked car, Colicchio said. 
After speaking with veterinarians at Auburn University's College of Veterinary Medicine Cholicchio said they looked at data that suggested that if the outside temperature of a vehicle, which can be more easily measured, was 78 degrees an animal trapped inside with no ventilation could be in jeopardy. 
Colicchio said he suspects the legislation was purposely written to protect owners from having their animals taken from them in the event they're left in hot cars. 
"He doesn't want breeders to risk having their valuable dogs stolen out of the car because somebody thinks they're at risk," Colicchio said. "…When you structure a law to benefit yourself, and animals suffer for it, that just gets to me." 
Horton, speaking by phone Wednesday,  told APR that he wrote the bill to protect animals and to establish the proper way to rescue an animal in distress. 
"This is America, and this is Alabama, and if someone's gonna be guilty of a crime or charged for a crime then they need to have committed that crime" Horton said. 
Horton said "we don't need vigilante justice" so he wrote the bill to make clear how best to enter a vehicle if an animal is in need of help. 
Asked how he decided that 99 degrees inside a vehicle was the temperature at which a pet was in danger, Horton said "I got the figure after talking to several veterinarians." 
Asked which veterinarians he spoke to get that figure, Horton said "that's immaterial" and declined to name them. 
Horton likened the matter to speed laws, and said while some speed limits are set at 70 MPH, some people, such as police officers, can drive safely at speeds up to 113mph. 
Asked why the bill doesn't include animal control officers in the immunity protections, Horton said that "it does." 
Horton pointed to the bill's language that defines public safety officials as "An individual employed by a law enforcement agency" and said "go to Tuscaloosa. Go to any of the cities around, and animal control officers are employed by the police department. They're sworn officers." 
Some animal control officers who work in municipal law enforcement agencies are sworn officers, Gilbert said, but many are not, and in the counties, where animal control is operated as stand-alone agencies, animal control officers are not sworn officers and wouldn't be immune from prosecution under the legislation. 
Asked why his bill didn't include all animal control officers, whether they were sworn officers working in law enforcement agencies or not, Horton suggested that it was to ensure owners could be charged with crimes 
"Do we want to charge for the crime when they do something like this or just let them go?" Horton said. 
Horton declined to answer a question about the bill's language that limits the charge of killing an animal in a hot vehicle to a misdemeanor and soon after ended the interview. 
"It's not to help the animals," Colicchio said of the legislation. "That's the wolf in sheep's clothing." 
It was unclear Wednesday if Holley's bill had a sponsor in the state House. There were no similar bills filed Wednesday, according to the state Legislature's website.
Print this piece