Stealing the State House: His Own Words Condemn Him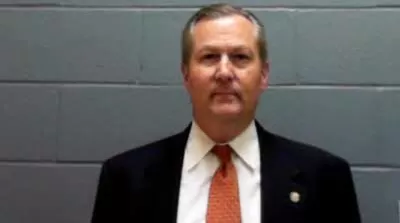 By Bill Britt
Alabama Political Reporter
In his vanity tome, Storming the State House, Speaker Mike Hubbard wrote in 2012:
"In my comments to the membership afterward [after being elected the first time], I set as our goal maintaining the tradition of two words that are so important they appear in the seal of the Alabama House of Representatives. Vox Populi – Voice of the People. The phrase does not say voice of the special interests, voice of the powerful, or voice of the campaign contributors, I said.  It means voice of all the people. Whether you are Republican or Democrat, black or white, rich or poor, I will work to ensure that your voice is heard in the Alabama House chamber."
Hubbard's actions as revealed in the State's answer to his request for a more defined statement, could not paint a clearer picture of how he used his office to be the voice of special interests, the powerful and the campaign contributors. Under Hubbard's region the seal should be changed to Vox Potens—Voice of the Powerful.
Hubbard also wrote in his ode to himself, "Unfortunately, Alabama had gained a reputation of being a corrupt state, or at least having a corrupt government. That hurt economic development, created cynicism in the minds of the public and, quite simply, was not fair to the citizens and taxpayers of the state."
This was written at the same time Hubbard was enjoying the benefits of hundreds of thousand in so-called consulting contracts that the State says were illegal.
In his book he also wrote, "Ethics was a subject that set Republicans apart from the Democrats. The Siegelman indictment and subsequent conviction, the two-year school scandal, and legislators being sent to prison was evidence that ethics reform in Alabama was way past due."
However, in a September 2011 email to former Gov. Bob Riley expressed his true feelings about the State's ethics laws: "I need to be a salesman for GB&R [sic]. Except for those ethics laws. Who proposed those things?! What were we thinking?"
Ethics reform was passed by the Republican Supermajority, but Hubbard, according to his own emails, sought to dodge privately the same laws he championed publicly.
In an email, Hubbard sets out a scheme whereby he can hide the income he is receiving from the rich and powerful. He requests that the contract be written to his business interest instead of him personally, so he "would not have to list IMG on my Alabama Ethics Financial Disclosure Form as a source of income."
Here, Hubbard freely admits his scheme to avoid compliance with State law using the veil of corporate privilege. He did not want the citizens, or the ethics commission or law enforcement to know about his business arrangements. Even Hubbard, as deluded as he is, understood on some level, that his actions were suspect and possibly illegal.
On the pages of his book, there are a great many platitudes. Here, Hubbard extols the virtues of the Alabama voter: "Alabamians are, after all, not a corrupt people. They are honest, hard-working, God-fearing folks who deserved to have a government that reflected their values."
Since becoming Speaker, he leveraged his position to bring in an income of around $40,000/month.  This is the average yearly wage of the God-fearing folks he describes in his book.
Hubbard wants people to believe he is an honest, God-fearing Republican, who just happened to start hauling in almost a half a million dollars a year after becoming Speaker.
He wants the honest, hard-working people of our State to believe that making this kind of money is the product of his hard work, rather than cronyism and double-dealing.
In another email, Riley and Hubbard show their raw hunger to use political position to generate person wealth. In a October 5, 2011, Riley and Hubbard discuss how they can put in place a "racket" like the one they say exists between Sen. Richard Shelby and Ray Cole. In the email Riley writes:
"Ray Cole has a racket…someone said he makes over 2 million a year and doesn't do anything but get people in to see Shelby. I may need to just hire a few lobbyist [sic] and become a principle [sic]…if I can do that; doesn't seem like I could do that but who knows maybe I can."
Hubbard responds saying:
"You can do it. I have already checked it out. Sumner can confirm. You could hire John Ross (or any one of our friends) for $1 per year and they would do it. Ray Cole has made millions off Shelby. Those two have a shakedown routine like you wouldn't believe."
So, here Hubbard says that one of the State's most respected Senators has a "shakedown routine." Beyond the cynicism this places on full display the ravenous greed they see as just part of political business as usual.
Next Riley asks Hubbard to explain the mechanics of the "shakedown," How does it get [the money] back to Shelby[?]. Hubbard answers:
"Campaign contributions."
After a few more words Hubbard explains how Riley can avoid State ethics laws:
"I still believe that you are a 'strategic business consultant', not a lobbyist. You could hire a lobbyist for BR&A—a Riley Team person who will do it for virtually nothing—which will allow BR&A to hire Auburn Network, Inc. to handle your marketing needs. We could do media buying, polling, focus groups, design work, printing, anything you need."
In, Storming the State House, Hubbard writes that the new ethics laws he and Riley championed would send a "loud and clear message to the people of Alabama, and to the special interest groups that had run Montgomery for decades, that things would be different from here on out."
Hubbard has been exposed as the lying charlatan he is, yet, he continues to sit under the seal of the Alabama House of Representatives, not as a voice of the people, but as an errand boy for the rich and powerful.
Opinion | Inside the Statehouse: Buck's pocket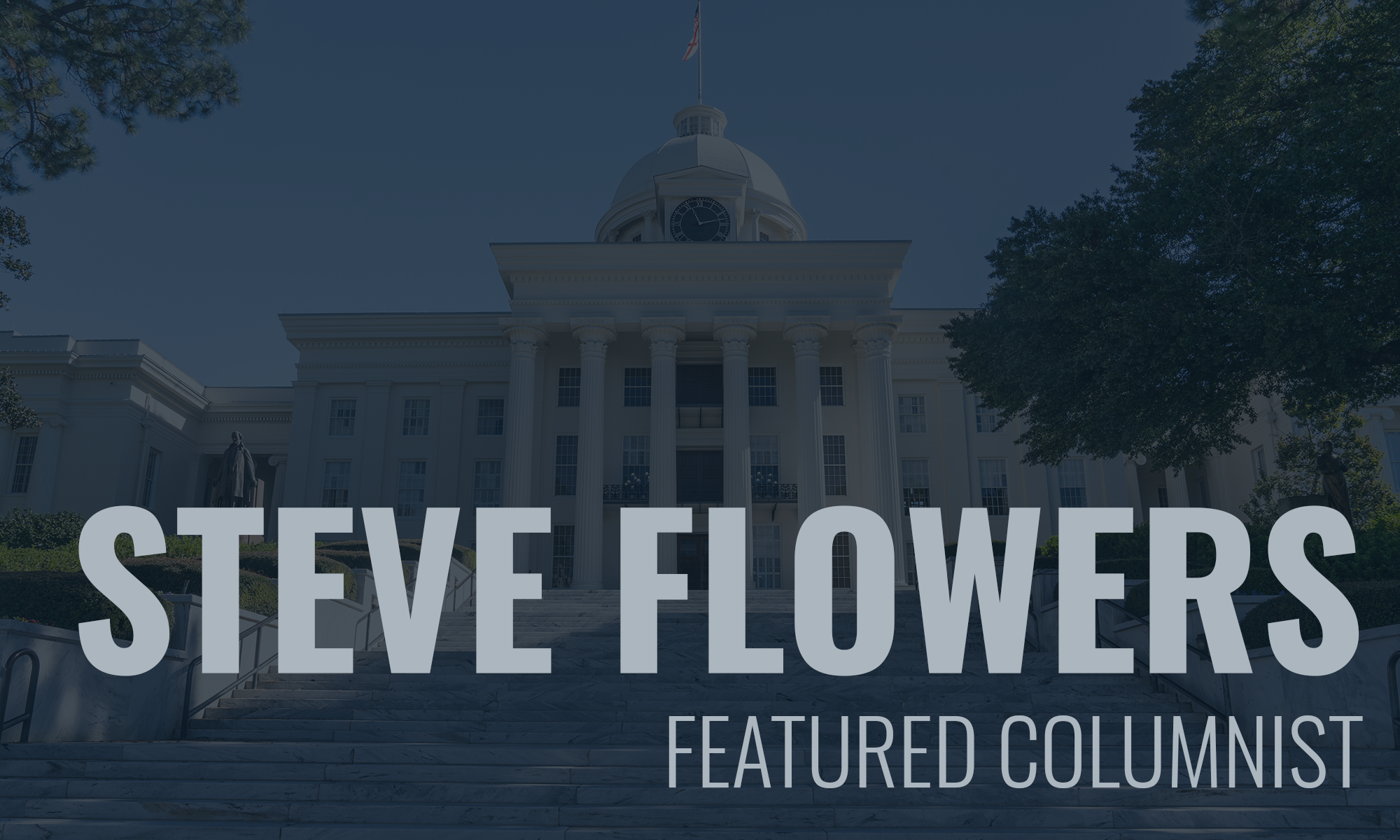 You voted Tuesday on a crowded ballot.
Historically, in Alabama we have voted more heavily in our Governor's race year than in a presidential year. That is probably because we were more interested in the local sheriff and probate judge's races, which run in a gubernatorial year, than who is president. The old adage, "all politics is local," definitely applies here in Alabama.
We not only have a governor's race this year, we have all secondary statewide offices with a good many of them open including Lt. Governor, Attorney General, State Treasurer, Auditor, and two seats on the Public Service Commission. We have five seats on the State Supreme Court, one being Chief Justice. All 140 seats in the Legislature are up for a four-year term. These 35 state Senate seats and 105 House contests are where most of the special interest PAC money will go. And, yes, we have 67 sheriffs and 68 probate judges as well as a lot of circuit judgeships on the ballot.
You may think the campaigning is over. However, some of the above races have resulted in a runoff which will be held on July 17. So get ready, we have six more weeks of campaigning before all the horses are settled on for the sprint in November.
We have a lot of folks headed to Buck's Pocket. Last year after the open Senate seat contest, a young TV reporter for one of the stations I do commentary for asked me about Roy Moore and his loss. I told her ole Moore had gotten on his horse, Sassy, and ridden off into the sunset to Buck's Pocket, which by the way wasn't a long ride from his home in Gallant in Etowah County. She looked at me with a puzzled look. Probably a lot of you are also wondering what I'm talking about when I refer to Buck's Pocket.
For decades, losing political candidates in Alabama have been exiled to Buck's Pocket.  It is uncertain when or how the colloquialism began, but political insiders have used this terminology for at least 60 years.  Alabama author, Winston Groom, wrote a colorful allegorical novel about Alabama politics and he referred to a defeated gubernatorial candidate having to go to Buck's Pocket.  Most observers credit Big Jim Folsom with creating the term.  He would refer to the pilgrimage and ultimate arrival of his opponents to the political purgatory reserved for losing gubernatorial candidates.
This brings me to another contention surrounding Buck's Pocket. Many argue that Buck's Pocket is reserved for losing candidates in the governor's race. Others say Buck's Pocket is the proverbial graveyard for all losing candidates in Alabama.
One thing that all insiders agree on is that once you are sent to Buck's pocket you eat poke salad for every meal. Groom also suggested that you were relegated to this mythical rural resting place forever. However, history has proven that a good many defeated Alabama politicians have risen from the grave and left Buck's Pocket to live another day. Roy Moore may be a good example. He has risen from the grave before. He is only 70, and he may grow weary of eating poke sallet.
Most folks don't know that there really is a Buck's Pocket. Big Jim would campaign extensively in rural North Alabama often one on one on county roads. One day while stumping in the remote Sand Mountain area of DeKalb County he wound up in an area referred to as Buck's Pocket. It was a beautiful and pristine area, but it was sure enough back in the woods. Big Jim who loved the country and loved country folks was said to say that, "I love the country but I sure wouldn't want to be sent to Buck's Pocket to live."
Buck's pocket is now not a mythical place. If you are traveling up the interstate past Gadsden, on the way to Chattanooga, you will see it. There is a Buck's Pocket State Park in DeKalb County, thanks to Big Jim.
So the next time you hear an old timer refer to a defeated candidate as going to Buck's Pocket, you will know what they are talking about.
See you next week.
Steve Flowers is Alabama's leading political columnist. His weekly column appears in over 60 Alabama newspapers. He served 16 years in the state legislature. Steve may be reached at www.steveflowers.us.