Charter Schools Are Coming
By Bill Britt
Alabama Political Reporter
MONTGOMERY—For years, State Republicans have touted Charter schools as the cure all for education. But, is it really the silver bullet that will fix the system, just another way for the elites to make money, or a mixed bag of both?
In a press release announcing legislation to create charter schools in the State, Republican Senate President Pro Tempore Del Marsh admits it is not a cure all or a silver bullet, but gives "community leaders another tool in their belt, ensures that no child's dreams are limited by a lack of educational opportunities."
Marsh does not define "community leaders," but presumably, these are educators and not the many out-of-state-funded pro-school-choice advocacy groups who have recruited local opinion makers.
Marsh is the sponsor of SB45 which will establish charter schools throughout the State. The bill allows for 50 new charter schools to open over the next five years, with an unlimited number of public schools to convert to charter at anytime.
Recent revelations about Speaker Mike Hubbard's lucrative contracts and ties to lobbyists who represent companies who produce charter schools have cast doubt over the process. Hubbard, who is charged by the State with 23 felony counts of public corruption, received $7500 a month to promote one such company without publicly revealing that information.
During the one-hour public hearing before passage of the charter school bill, the State's Superintendents Association spoke in opposition to the bill as well as the Jefferson County Teachers Association and the Alabama Association of School Boards. Also Anita Gibson, President of the Alabama Education Association (AEA, spoke against the measure.)
Prominent among those who spoke promoting the passage of the legislation were the Business Council of Alabama (BCA) and its education arm Business Education Alliance (BEA).
Marsh said that all the stakeholders were consulted in writing the bill,but that the public hearing showed several of the organizations closest to education were not in favor of the bill's passage. Even groups affiliated with the conservative Tea Party movement have rejected the bill on charter schools, noting the alignment of charters and Common Core.
State school superintendents were left out of the debate in the passage of the Alabama Accountability Act in 2013, and now their voices are not going to be heard in the charter school discussion.
David W. Hornbeck, who served as Maryland's State Superintendent of Schools from 1976 to 1988 and Philadelphia's Superintendent from 1994 to 2000 recently wrote, "As Philadelphia's Superintendent of Schools, I recommended the approval of more than 30 charter schools because I thought it would improve educational opportunity for our 215,000 students. The last 20 years make it clear. I was wrong."
Marsh stated, because Alabama is late in establishing charter schools, his legislation has taken the "high points from those states in terms of accountability, transparency and performance." Marsh said the SB45 took the best from the best in its creation.
However, Hornbeck says, "States with 'stronger' charter laws are not doing better." He also says that in cities like Philadelphia (where Pennsylvania's charter law is in the higher rankings) "charter growth is contributing significantly to a funding crisis that includes draconian cuts to teachers, nurses, arts, music and counselors."
Here, Hornbeck expresses some of the concerns shared by Alabama's Superintendents.
Beyond the fear that charter schools will undermine current public schools is the ever present fact that big money is involved in the creation and founding of charters.
Del Stover, writing for the American School Board Journal states, "many may not be aware of just how much private money is being spent to promote charters—or how that money is being put to use."
Over the last few years, hundreds of thousands of out-of-state dollars have flowed into the State to fund legislative campaigns as well as advocacy groups promoting the benefits of charters.
One such group is the Alabama Coalition for Public Charter Schools which operates the website: alabamapubliccharterschools.org
It is closely associated the BCA and has Jason Isbell, a former staffer for Speaker Hubbard, on the board.
Isbell was involved in Hubbard's efforts to place the 23 words into the State's Medicaid budget which would have given Hubbard's client, American Pharmacy Cooperative Inc. (APCI), a virtual monopoly over the program's pharmacy management benefits plan.
The charter school advocacy group is also represented by the lobbying firm Swatek, Azbell, Howe and Ross (SAHR), two of the firms principals, Dax Swatek and Tim Howe are mentioned in the indictments of Hubbard on 23 felony counts of public corruption. Another owner, John Ross, is referred to in court filings as having directed money at Hubbard request, as part of what the State describes as an alleged scheme to pass money from the ALGOP to Howe's companies and then back to Hubbard's business interest.
Stover writes, "Today, private money is being spent in an effort to reshape the face of public education and, by default, to affect your work as a local school leader."
But, in Alabama, few seem to be aware of the close ties between big business, high finance and Republican leaders.
From hedge fund managers, to real estate tycoons, charter schools are offering a stable return on investments and millions are being spent on state elections that ensure politicos stay on point and keep hammering the message of chapter school expansion.
Writing for RawStory, Laurie Levy points out 5 facts about Charter schools:
1. There is no data that supports the idea that charter schools are superior to public schools.
2. Unlike public schools, charters can pick and choose their students. Children with special needs are not chosen.
3. Children who are better resourced with more family support are the winners in the school choice game.
4. It's family income, stupid.
5. Public schools, in some communities, are doing just fine.
Marsh says he wants to make Alabama's Charter schools the best in the Nation.
For now, education professionals will just have to take his word.
CORRECTION: In an earlier version of this story AEA was identified as being absent from the charter school public hearing. The list this publication was given of those speaking in opposition to the bill was incomplete. We are sorry for the error.
Print this piece
Tuscaloosa mayor: "We have entered into a danger zone" as hospitalizations rise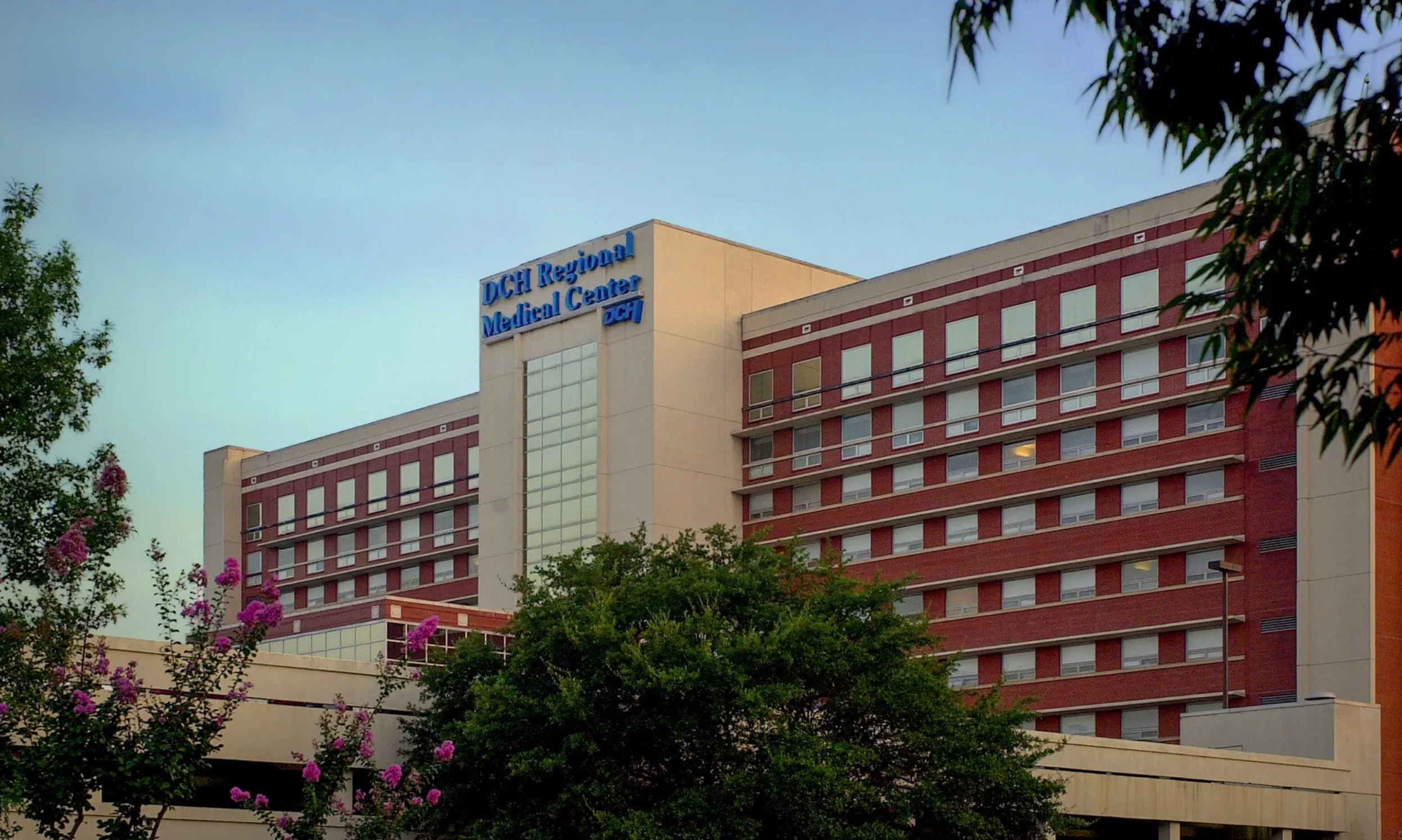 While Montgomery County and the River Region of Central Alabama remain the top area of concern for state officials responding to COVID-19, Tuscaloosa County is showing signs of a worsening outbreak as cases and hospitalizations spike.
"We have entered into a danger zone," said Tuscaloosa Mayor Walt Maddox in an interview. "And if we continue to see trends of doubling hospitalizations over the next week, then we probably enter into an area where Montgomery is currently at. The good news is that we're handling this. The bad news will be if the trend continues to rise."
Over the past thirteen days, the number of COVID-19 cases in Tuscaloosa County has more than doubled from 345 on May 17 to 699 as of Friday evening. During the early months of the pandemic, Tuscaloosa saw relatively stable case increases, a trend that broke about two weeks ago. According to The New York Times's analysis of COVID-19 data, Tuscaloosa has one of the fastest-growing outbreaks in the country.
Testing has also increased in Tuscaloosa County, but the percent of tests that are positive in the county over the last seven days, on average, is about 10 percent, up from as low as 2 percent in early May.
Many of the new cases in Tuscaloosa have been connected through contact tracing to institutional settings, Maddox said, including nursing homes, the metro jail and the state's Mary Starke Harper Geriatric Psychiatric Center, where at least two patients have died.
"Those are the main drivers in what we're seeing," Maddox said.
But contact tracing has also found that, in at least one case, the virus entered a facility through an asymptomatic carrier, showing that community transmission of the virus is ongoing, in many cases unnoticed, and is affecting more vulnerable populations like those in long-term care facilities and jails.
"That to me is kind of getting into what the public needs to know," Maddox said. "We have to continue to apply common sense. That means wearing a mask when going out in public, practicing social distancing and assuming that everyone that you come in contact with is a potential carrier."
State Health Officer Scott Harris echoed that plea Thursday.
"Some of those are outbreaks," Harris said of counties with rising cases. "And yet again, those are still attributable to community spread. The people in the nursing home didn't go out in the community and catch it. Someone brought it into them, presumably, and so there has to be transmission going on in the community for that to happen. We need to find a way to get people to take seriously these social-distancing guidelines."
But hospitalizations — a more precise, though delayed, indicator — show an even more worrisome trend.
At DCH Health, the main hospital system in Tuscaloosa County, the number of COVID-19 positive inpatients more than doubled in a week's time from 36 on May 22 to 83 as of Friday afternoon.
"In Tuscaloosa, we took early action, and it's given us the ability to deal with the higher number of coronavirus cases and hospitalizations," Maddox said. "At this point, we are at the ability to manage what we're facing."
As of Friday, 74 of DCH Health's ICUs are in use — including both COVID and non-COVID patients — which would exceed the hospital system's typical ICU bed capacity had it not expanded its capacity.
Hospital officials, including those in Tuscaloosa and Montgomery, have been clear to say that they are still able to treat additional patients, though the hospitals are under strain.
Twenty-two of the patients in ICUs are COVID-19 patients, according to the hospital system. Twelve of the patients who have tested positive for COVID-19 are on ventilators. But there remain 52 others who are hospitalized pending tests for COVID-19. Eleven of those are in ICUs, the hospital reported Friday afternoon.
In total, DCH Health System has 90 ICU beds available, after adding ICU bed capacity by retrofitting hospital rooms. Normally there are only 72 ICU rooms between DCH's main hospital in Tuscaloosa and its smaller hospital in neighboring Northport. Eighteen hospital rooms were adapted for ICU use to increase capacity.
The number of COVID-positive patients in ICUs has also doubled from May 22. There are also more patients pending test results in ICUs in Tuscaloosa than on May 22.
Like many hospital systems in Alabama, DCH also serves surrounding counties without adequate health care infrastructure. Neighboring Greene and Hale counties — part of Alabama's Black Belt region — have among the highest per capita case rates in Alabama at 1,147 cases per 100,000 people and 1,051 cases per 100,000 people, respectively.
Though the situation in Tuscaloosa County is not as immediately dire as in Montgomery, Maddox said he is concerned that Tuscaloosa could soon be in a situation similar to Montgomery and the River Region, where hospitals temporarily ran out of formal ICU beds.
As of Friday, Montgomery Mayor Steven Reed said about 4 percent of area hospitals' ICU beds were available.
"I want to make sure I emphasize to you, while we do have a shortage of beds and we are reaching a dangerous capacity load in ICUs, there is room to treat people who are sick," Reed said.
Meanwhile, case counts in Montgomery continue to rise.
"Unfortunately our numbers have not plateaued, but are significantly increasing," Reed said, adding that "more testing does not mean that we should see patients in worse conditions with fewer ICU beds."
Maddox urged all residents to abide by social-distancing recommendations and wear masks.
"The stage that we're entering into now," Maddox said, "it's going to be more on the individual than ever before. By doing the smart things, they can protect themselves, they can protect their family members, they can protect their community, they can save jobs, and they can help us get out of this sooner rather than later. And that would be my message to everyone. Let's continue to do the smart things. If we do that, we will reclaim our lives."
Print this piece