Strange Opposes Motion To Order Same-Sex Marriage Across Alabama
By Brandon Moseley
Alabama Political Reporter
Monday, March 9, 2015, Alabama Attorney General Luther Strange (R) asked the Mobile federal court to reject a request by LGBT rights groups to, "Suddenly change a same-sex marriage lawsuit that already has been ruled upon, urging the Court not to allow the case to be certified as a class action that would force all of Alabama's 68 probate judges to grant same-sex marriage licenses."
Attorney General Strange called upon US District Judge Callie Granade to deny a motion filed by plaintiffs in the case of Strawser and Humphrey v. Strange. The Attorney General asked the Court to take no further action until the US Supreme Court rules on the issue of same-sex marriage in June.
AG Strange wrote, "When this court enjoined Attorney General Strange from enforcing Alabama's marriage laws to the extent those laws prohibited 'same-sex marriage,' Attorney General Strange immediately moved for a stay…Among other grounds, Attorney General Strange argued that a fundamental redefinition of marriage in Alabama without the benefit of full appellate review would lead to chaos, confusion, and additional litigation that could be avoided if the Court's orders were simply stayed a few months until the United States Supreme Court resolved the issue."
AG Strange noted that this is exactly what has happened.
"Since then, the number and rate of developments has been dizzying as officials came to different conclusions about their legal obligations and as parties tried to intervene in the initial cases and bring other officials under the Court's injunction," Strange said.
The conservative Alabama Attorney General wrote, "The Court should not further undermine the relationship between the state and federal courts by granting Plaintiffs leave to drastically change the nature of this case at this late date. Granting the relief the Plaintiffs seek will only add to all the chaos and confusion in Alabama, and will only increase the tension between the state and federal courts."
Stange concludes, "The only wise and judicious course of action is to deny the motion to amend and wait until June when the United States Supreme Court will resolve the constitutionality of same sex marriage in a way that will be binding on all federal judges and all state officials."
Under a 7 to 1 order from the Alabama Supreme Court homosexual marriages have been halted across the state, except in Mobile County where Judge Granade specifically ordered Judge Davis to grant the controversial licenses. Judge Davis has since halted issuing marriage licenses, while his court and legal counsel evaluate the Alabama Supreme Court opinion.
The Court wrote, "As it has done for approximately two centuries, Alabama law allows for "marriage" between only one man and one woman. Alabama probate judges have a ministerial duty not to issue any marriage license contrary to this law. Nothing in the United States Constitution alters or overrides this duty." No Probate Judges offices in the history of Alabama ever granted marriage licenses until Judge Granade ruled in January that Alabama's definition of marriage was unconstitutional.
The Alabama Supreme Court intervened after conservative Alabama Policy Institute (API) along with the Alabama Citizens Action Program (ACAP) filed an emergency petition requesting that the Alabama Court issue an emergency clarification on the latter.  API wrote, "The ongoing confusion caused by the federal court's action in January needed to be clarified in a formal opinion by the State's highest court and the Alabama Policy Institute was well-suited to pursue such a remedy. This decision by the Alabama Supreme Court finally, in the words of Justice Scalia, gives the people of Alabama the respect that they deserve by preserving our law until the U.S. Supreme Court resolves the issue. The sanctity of marriage–an institute that has always been reserved for the states–is a cause worth fighting for, for as long as the States still have their rightful say in the matter."
Gay Rights groups have asked Judge Granade to toss aside the Alabama State Supreme Court ruling under the legal concept that federal courts take precedence over state courts. A concept that Alabama Chief Justice Roy Moore (R) has repeatedly stated his disagreement with.
The Legal Director of Americans United, Ayesha N Khan wrote, "If Alabama officials thought we were going to sit back and allow them to deny same-sex couples their constitutional right to marry, they thought wrong. We are going to fight for these couples."
The Executive Director of ACLU Alabama wrote, "Alabama needs to be on the right side of history. Marriage equality is coming to all 50 states. We will not give up the fight until marriage equality exists for all."
The deputy legal director of the Southern Poverty Law Center, David Dinelli said. "Fair-minded people of Alabama don't want obstruction. They want progress. Couples in all 67 counties of this state should have the freedom to marry. The United States Constitution protects all of us, including those in Alabama, no matter the opinion of the Alabama Supreme Court. Marriage equality has taken hold in Alabama. We promise you that we are not going back and we are not leaving anyone behind."
NCLR Legal Director Shannon Minter agreed: "Alabama couples deserve the security and protection that marriage provides. We hope that the court will act quickly to provide certainty to couples throughout the state and establish once and for all that Alabama's same-sex couples have the freedom to marry."
The groups on Monday filed a motion asking Judge Granade to order the probate judges to comply and issue the same-sex marriage licenses even though there is no precedent for same-sex marriage in Alabama legal history…until Judge Granade's January ruling.
Print this piece
Feds resolve complaint over "discriminatory" Alabama emergency ventilator policy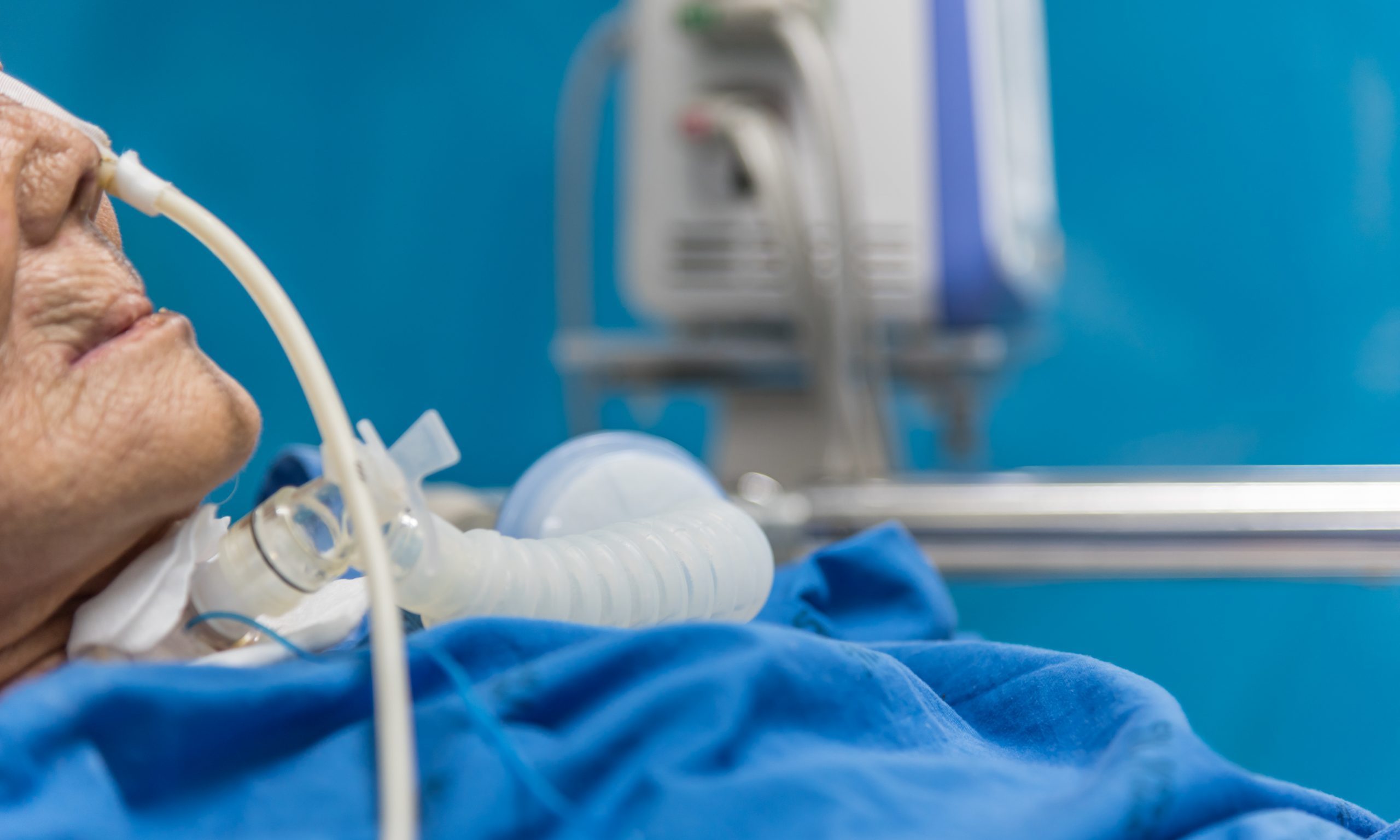 The federal government on Wednesday said it had resolved an investigation into an Alabama's policy regarding triage of pandemic patients and use of ventilators that a federal agency called "discriminatory" against those with intellectual disabilities and older people. 
The U.S. Office of Civil Rights in a statement Wednesday said the Alabama Department of Public Health (ADPH) had agreed to remove all mention of the 2010 document from state websites and that the department would comply with all civil rights laws. 
There were 2,472 confirmed COVID-19 cases across Alabama as of Wednesday afternoon, 67 reported deaths and 314 hospitalizations form the virus.
Of the 144 COVID-19 patients in Alabama intensive care units as of Tuesday, 93 were hooked to the life-saving ventilators, according to ADPH. Ventilators are in short supply in Alabama and in most other states as each is vying to stockpile the machines.
The federal agency was acting on a complaint filed on March 24 by the Alabama Disabilities Advocacy Program and The Arc of the United States that said ADPH's emergency operations plan violated disabled persons' federal disability rights laws. 
According to the state's plan, last updated in 2010, under a "last resort" condition hospitals are ordered to not offer mechanical ventilator support for patients, including children, with "severe or profound mental retardation," "moderate to severe dementia," and "severe traumatic brain injury." 
An ADPH spokesman on March 26 told APR that the 2010 document had already been replaced and that the new document covers a much broader scope of topics than just ventilators, and was developed by a much larger group of people. 
The new document, dated Feb. 28, 2020, does not contain the same language about restricting use of ventilators for the intellectually disabled or older patients, but it also doesn't clarify how, exactly, ventilators are to be used during an emergency triage situation. 
OCR notes the lack of clarity on that in the statement Wednesday. 
"OCR is aware that on February 28, 2020, Alabama released new Crisis Standards of Care (CSC) Guidelines. The 2010 Criteria, however, were still available on some state webpages, and it was not clear whether any of their potentially problematic provisions could still be applied under the new Guidelines," the U.S. Office of Civil Rights said in a statement. 
But OCR said in the statement that Alabama has agreed to comply with civil rights laws and that the old provisions won't be used in the future. 
"The state has agreed to remove all links to the 2010 Criteria from its websites and to comply with applicable civil rights law. It has further agreed to clarify publicly that the 2010 Criteria are not in effect; that it will not, in future CSC guidelines, include similar provisions singling out certain disabilities for unfavorable treatment or use categorical age cutoffs; and that it will also not interpret the current Guidelines in such a manner," OCR said in the statement. 
OCR director Roger Severino in a statement Wednesday commended Alabama for "quickly disavowing problematic triage plans and coming into compliance with federal civil rights laws within days of being contacted by our office. 
"Alabama and other states are free to and encouraged to adopt clear triage policies, but they must do so within the guardrails of the law," Severino said.
"We are pleased that the state of Alabama has rescinded this illegal policy and given notice to hospitals across the state that they may not rely on this policy and cannot discriminate against people with disabilities in accessing lifesaving care,"
said Shira Wakschlag, Legal Counsel for the Arc of the United States, in a statement Wednesday.
Rhonda Brownstein, legal director of the Alabama Disabilities Advocacy Program, in a statement said Wednesday's actions are an important first step, and the organization "appreciates that Alabama acted quickly to withdraw its discriminatory policy."
"We call on the Governor to work with ADAP and others in the disability community to develop transparent and clear guidance on how to implement these non- discrimination requirements in the event that rationing of ventilators becomes necessary," Brownstein said.
"All people deserve compassion and equal respect, and with this in mind, the allocation of care cannot discriminate based on race, color, national origin, disability, age, sex, exercise of conscience or religion," said Alabama state health officer Dr. SCott Harris said in OCR's statement. "This includes the use of ventilators during medical emergencies in addressing the needs of at-risk populations in Alabama."
Print this piece