Economic Incentives Package Passes House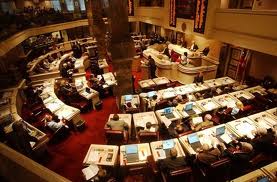 By Brandon Moseley
Alabama Political Reporter
On Tuesday, March 10, the Alabama Jobs Act sponsored by Rep. Alan Baker (R-Brewton) was passed by the Alabama House of Representatives and is on its way to the Senate. This bill is reportedly designed to improve the state's economic development efforts by revamping the incentives offered to companies that create jobs here.
Representative Baker said it is great to be the leadoff hitter of this sessions. There are two concepts I want to mention at the outset. The two primary components of the Jobs Act involve a job credit and an incentive credit. This change will transform how the state does economic incentives.
Rep. Baker said the old way was three pronged: a capital credit, AIDT training, and a sales or property tax abatement. "This is a pay as you go performance based incentive." This transforms from the old way into a new and improved version that allows our economic developers to better compete with other states.
Rep. Laura Hall (D-Huntsville) asked if the new incentive package includes a tax credit for businesses already in Alabama? "We have changed things every time a major company has come in. We have given them a different incentive program."
Rep. Baker said the old way of doing things was to give the incentives on the front end. This will be a pay as you go system and is a dramatic change from the old way.
Rep. Hall asked if they say they are going to create a 1000 jobs how will you hold them to that?
Baker said that there will be a project agreement between that the company will make with the governor and the Commerce Department. The company has to meet the terms of that agreement before they get any money.
Rep. Hall said that some companies have come in and guaranteed a certain number of jobs; but once here we find they are part time or jobs with no benefits. Is there a limit to the number of employees that come in with individual company.
Baker responded that each agreement is individual. There is not any universal model such as same type of pension plan benefits provided. There will be a six member committee that will meet and give recommendations and if a company is not performing as promised they can recommend that the company not be paid the incentives. That company must be a net positive gain for the state for any credits to be rewarded. If they drop below the threshold they will not receive the credit or the cash promised.
Rep. David Sessions (R-Mobile) said this is a newer way of doing economic incentives from the things we used to do.
The provisions and requirements in House Bill 58 include: eligible companies receive a Jobs Credit of 3 percent of the previous year's wages paid to new employees for a period of 10 years. This incentive could be claimed as either a cash rebate or a tax credit. HB 58 also provides an Investment Credit of 1.5 percent of a company's investment into the construction, equipment or development of an eligible project that creates new jobs. This credit, paid when a project is placed in service, would be used to offset certain taxes for a period of 10 years. The project must create at least 50 new jobs to be eligible for these incentives, with a no limit exception for high-wage jobs in chemical manufacturing, data centers, engineering, design, and research projects. The economic benefit of the incentives offered must be more than the cost of the incentives to the State.
Rep. Juandalynn Givan (D-Birmingham) expressed her concerns that not all of the legislature was included in the negotiations between the Alabama Commerce Department and the Governor's office. This concern was repeated by several members of the Alabama Black Legislative Caucus including Representatives: John Knight (D-Montgomery), John Rogers (D-Birmingham) and Mary Moore (D-Birmingham).
To make sure that Black Alabamians receive some representation on the Board the House approved an amendment by Rep. Knight. Knight said on Facebook afterwards, "I am proud to have sponsored and passed an amendment to House Bill 58 sponsored by Representative Alan Baker that will create more diversity on the committee that advises on economic development in our state. African-Americans and minorities are an essential part of our workforce and business community. It is essential that black voices be heard and be present on this committee."
The House also added an amendment that allows for projects to make the state a tourist destination to be included in this. Rep. Baker mentioned the blue collar project underway in Baldwin County.
HB 58 includes strong clawback provisions. If an incentivized company fails to meet all of its obligations under its project agreement with the state it would be required to repay the state for all the unearned portions of the Jobs Credit and/or Investment Credit.
Rep. Randy Davis said, "I like that clawback provision. After Katrina we gave some incentives to companies and then they went bankrupt so there was no way to claw back."  Davis said he was also impressed with that legislative advisory committee. Thank you for the bill.
Rep. Baker said in a statement, "This legislation will keep Alabama competitive with our sister southeastern states in economic development efforts while ensuring taxpayers receive the highest return on investment by providing incentives only after jobs have actually been created," Baker said. "The new system will continue to offer fair and generous incentives to companies that come here while protecting tax dollars from being spent on promised jobs that never materialize."
The bill is part of the House Republican Caucus's "Alabama First" legislative agenda and is a priority for Governor Bentley and the Alabama Department of Commerce.
The House also passed the Alabama Reinvestment and Abatements Act by Rep. Paul Lee (R-Dothan) which incentivizes existing businesses and industries to grow, expand, and create jobs. HB 57, HB 58, and HB 59 were all part of an effort to update and improve how the state handles economic incentives.
Rep. Christopher John England (D from Tuscaloosa) wrote on Facebook, "House has adjourned until 3:30 tomorrow afternoon. Today the House passed HB58, HB57, HB59, HB72 and HB73. When we return tomorrow afternoon we will pick up where we left off with HB40. By the way, if you are looking for some free quality entertainment tomorrow, then you should go to the Alabama Legislature's website and listen to the debate. We could potentially be debating everything from religious freedom in schools to mandating use of the electric chair if for some reason we can't use lethal injection. I can't promise you that it will be informational, but I can guarantee you that it will be entertaining. As always, I am looking forward to hearing you."
Vaccines should protect against mutated strains of coronavirus
Public health experts say it will be some time before vaccines are available to the wider public.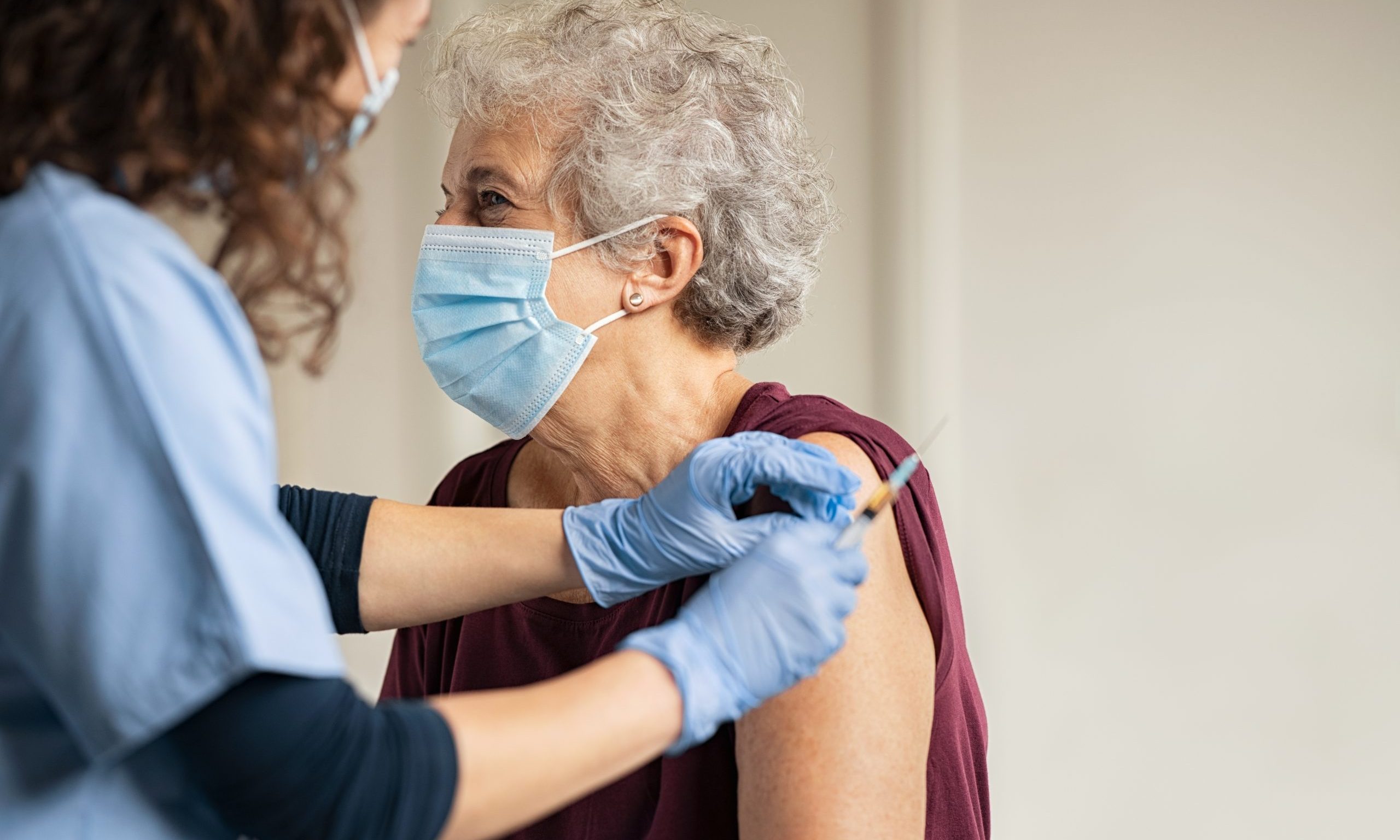 Multiple vaccines for COVID-19 are in clinical trials, and one has already applied for emergency use authorization, but how good will those vaccines be against a mutating coronavirus? A UAB doctor says they'll do just fine. 
Dr. Rachael Lee, UAB's hospital epidemiologist, told reporters earlier this week that there have been small genetic mutations in COVID-19. What researchers are seeing in the virus here is slightly different than what's seen in the virus in China, she said. 
"But luckily the way that these vaccines have been created, specifically the mRNA vaccines, is an area that is the same for all of these viruses," Lee said, referring to the new type of vaccine known as mRNA, which uses genetic material, rather than a weakened or inactive germ, to trigger an immune response. 
The U.S. Food And Drug Administration is to review the drug company Pfizer's vaccine on Dec. 10. Pfizer's vaccine is an mRNA vaccine, as is a vaccine produced by the drug maker Moderna, which is expected to also soon apply for emergency use approval. 
"I think that is incredibly good news, that even though we may see some slight mutations,  we should have a vaccine that should cover all of those different mutations," Lee said. 
Researchers at the University of North Carolina at Chapel Hill and the University of Wisconsin-Madison found in a recent study, published in the journal Science, that COVID-19 has mutated in ways that make it spread much more easily, but the mutation may also make it more susceptible to vaccines. 
In a separate study, researchers with the Commonwealth Scientific and Industrial Research Organisation found that while most vaccines were modeled after an earlier strain of COVID-19, they found no evidence that the vaccines wouldn't provide the same immunity response for the new, more dominant strain. 
"This brings the world one step closer to a safe and effective vaccine to protect people and save lives," said CSIRO chief executive Dr. Larry Marshall, according to Science Daily. 
While it may not be long before vaccines begin to be shipped to states, public health experts warn it will be some time before vaccines are available to the wider public. Scarce supplies at first will be allocated for those at greatest risk, including health care workers who are regularly exposed to coronavirus patients, and the elderly and ill. 
Alabama State Health Officer Dr. Scott Harris, speaking to APR last week, urged the public to continue wearing masks and practicing social distancing for many more months, as the department works to make the vaccines more widely available.
"Just because the first shots are rolling out doesn't mean it's time to stop doing everything we've been trying to get people to do for months. It's not going to be widely available for a little while," Harris said.