UAB Football Supporters Rally in Montgomery
By Brandon Moseley
Alabama Political Reporter
On Tuesday, March 10 an estimated 250 supporters of UAB football came to the state house in Montgomery to protest for the return of the sport to the Birmingham University.
State Representative Jack Williams (R from Vestavia) led the crowd.
Rep. Williams said that while he is happy for what the out of state students bring to Alabama in economic impact the majority of students at the University of Alabama's campus in Tuscaloosa are actually from out of state. On the other hand 82% of University of Alabama in Birmingham students are from families who are Alabamians.
Williams said that he attended one recent University of Alabama System Board of Trustees (BOT) meeting where  
The crowd broke into spontaneous chants of 'Fire Ray Watts,' the embattled UAB President who unilaterally ended the football program as well as the women's bowling and rifle teams.
Rep. Williams said that he has heard from many University employees who have told him that they support what we or doing but that their jobs would be at risk if they spoke out.
Williams said, "Our board and our university administrators need to remember there is a First Amendment and we have a right to speak out against their ineptitude and misdeeds."
Williams said, "We were quiet too long." "We tolerated things we never should have tolerated, because we wanted to just get along." 'Twisted Sister' had it right: We are not going to take in anymore!"
Williams said that UAB supporters will win because, "Right is on our side." "The public supports UAB." "We don't have to take it because people like you are willing to come to Montgomery and stand up and because this is our house!"
Williams said that polls were conducted two weeks ago that showed that somewhere between 73 percent on the low side and 85 percent on the high side of the people support us. Since then, "We have continued to broaden our polling beyond the 205 media market." Williams said that it is still early in the process, but statewide the polling is showing that 75 percent of the voters in Alabama think UAB should have football and 80 percent believe UAB should have its own board of trustees.
Williams told the UAB students and boosters present, "There is give and take in the political process. I don't know how far we are going to get but we are going to leave Montgomery with a win." "Be loud and be proud!" Jack Williams urged everyone to go to the Birmingham Jefferson Civic Center to the Conference USA basketball tournament to show their sport for UAB athletics. "We are Blazers.  We have done more in 45 years than the founders of UAB dared dream." "We are not going to let a handful of folk put their boot on our throats and choke us into submission."
Williams said that they are going to study the SACs guidelines and see that the Alabama University system is held to them. Williams said that he want BOT members to disclose their business interests with each other, eliminate the secret ballot for BOT member selection, and narrow the amount of time that any individual can serve on the BOT.
Williams said, "Can we find a way to give equal voice in the system to the members of the Birmingham community and to the members of the Huntsville community or do we need to go our own way? That decision is up to the board of trustees in whether they deal with us fairly or not." "We want football in 2016. A good solid football program drives student enrollment. The people that killed our football program knew that." "When you came after our university, you come after Birmingham, Jefferson County, the greater Birmingham community and if you understand how economic development works they have stood against the interests of the entire state of Alabama."
Alabama State Senator J.T. "Jabo" Wagoner (R from Vestavia) said that he has seen UAB grow from a small extension college to a major university…..a major university that needs a football team. Wagoner said that over his career he has worked with every UAB President and, "I was thrilled to death when Dr. Scotty McCallum said we are going to have football."
Wagoner accused the Board of Trustees of not really promoting UAB football. "In spite of that they have done very well." "Free UAB. I want football to return."
Sen. Wagoner told the hundreds of UAB supporters, "Keep doing what you are doing and I predict that you will win."
UAB Football player Timothy Alexander said that on December 2, 2014 you all saw the hurt from me and my teammates (when President Watt told them that he was shutting down their team…..even though UAB was bowl eligible for the first time in a decade).
Alexander (who was in a wheelchair recovering from surgery) said if there is no students at UAB there is no UAB. We need to stand up and be able to say we did our job. We are trying to be part of history.
Alexander said that President Obama was in Selma and talked about how we shall overcome… We shall overcome. We should not have to be competing with the University of Alabama. The UAB should be about the B… Birmingham. UAB is the only university in the state that is debt free. If we have no debts why can't we have a football team why can't we have a stadium?
Alexander said that Ray Watts told the UAB football players that: 'We don't know what we don't know.' I will never forget that. We are holding a We don't know what we don't know rally. You don't ask questions you just make it happen. While we were marching I saw Jack Williams walking with us. "This is America. If you have passion and believe in yourself and believe in UAB you are winners!"
Rep. Jack Williams told the throng of UAB supporters: find your legislators from the hometown where you grew up. Let them know you have family there. "I am so proud of you being here. Every one of you embody the spirit and the passion of Gene Bartow and we wouldn't be here today if it wasn't for coach."
Alabama breaks daily case record, hospitalizations reach new high for third straight day
Rising cases and hospitalizations suggest the death toll will keep climbing in the weeks and months to come.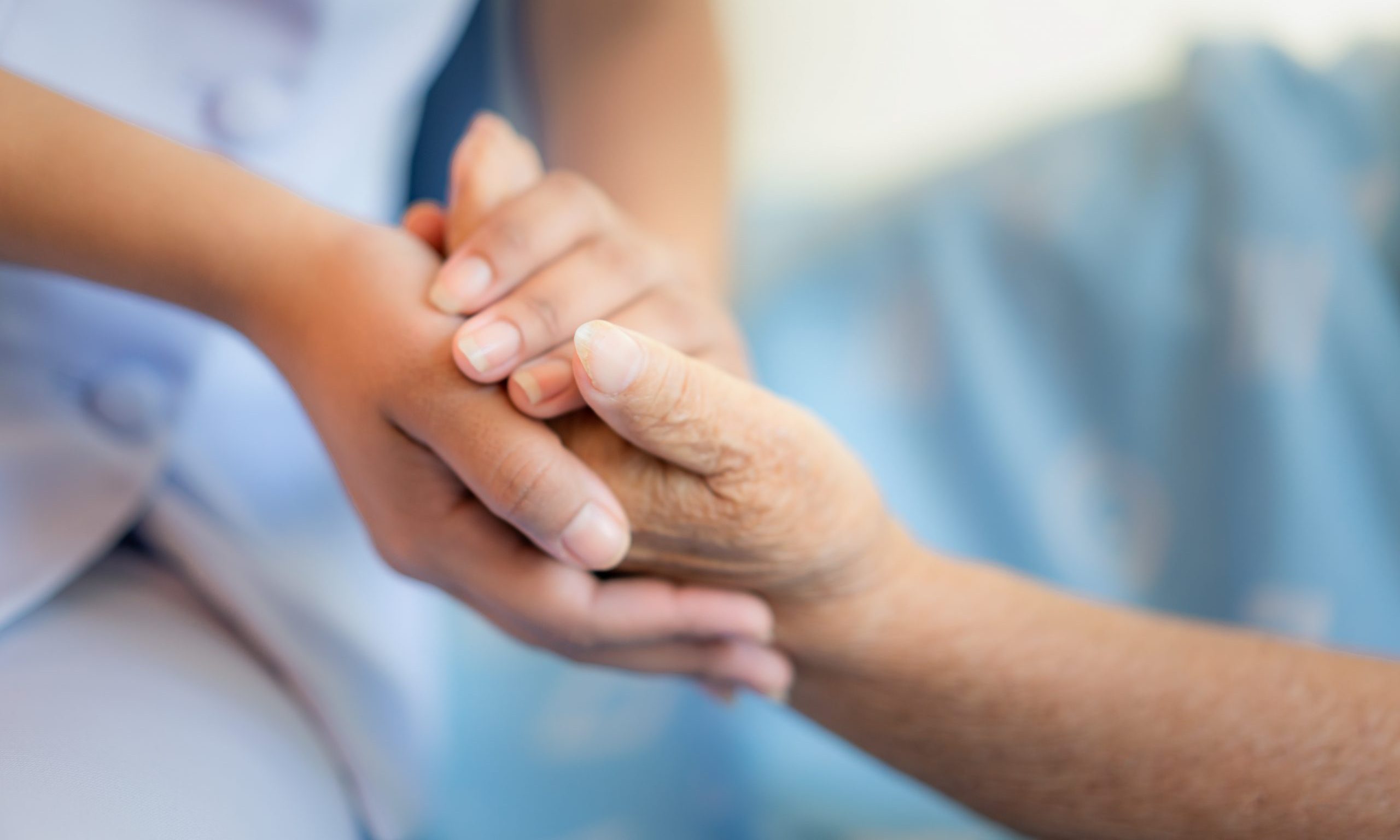 Alabama on Wednesday broke the state's record for a single-day increase in coronavirus cases, and for a third straight day had record high COVID-19 hospitalizations. 
There were 1,801 hospitalized COVID-19 patients statewide on Wednesday, which was a 40 percent increase compared to two weeks ago. The rapid pace of rising hospitalizations is raising alarms among hospitals already overburdened with coronavirus patients, in addition to regular patients seeking other care.
Concern is also rising among public health experts and hospital officials that Thanksgiving gatherings will lead to the number only increasing in the days and weeks to come.
Dr. Jeanna Marrazzo, director of UAB's Division of Infectious Diseases, told reporters Tuesday that there is a possibility that hospitals will have to set up mobile hospitals to care for the rush of patients, and that she worries hospitals may not have enough staff to care for "what might be a tidal wave of patients in the next month." 
Centers for Disease Control and Prevention Director Robert Redfield made a dire prediction Wednesday during a U.S. Chamber of Commerce event, as cases, hospitalizations and deaths continue to surge across the country. More than 90,000 people in the U.S. were hospitalized for COVID-19 on Wednesday, Redfield said.
"The reality is December and January and February are going to be rough times. I actually believe they're going to be the most difficult time in the public health history of this nation," Redfield said.
UAB Hospital was caring for a record 127 COVID-19 patients on Wednesday, the second straight record-high day for the hospital. Huntsville Hospital on Tuesday had a record 317 COVID-19 patients. The hospital hadn't updated daily numbers as of Wednesday afternoon. There were no formal intensive care beds available in Mobile County on Tuesday. 
The Alabama Department of Public Health reported 3,928 COVID-19 new cases Wednesday but noted that 706 were older test results not reported to the department from an outside facility until Tuesday. Even without those cases included, the remaining 3,222 cases reported Wednesday amount to the largest single-day increase, excluding a similar but larger backlog of old test results reported Oct. 23. 
Alabama's 14-day average for new daily cases was at 2,382 on Wednesday, which is a 29 percent increase from two weeks ago. 
Rising daily cases can't be attributed to more testing, however. Over the past week, roughly 35 percent of reported tests have been positive. Public health experts say that number — known as the positivity rate — should be at or below 5 percent otherwise cases may be going undetected and not enough tests are being performed.
ADPH also reported 73 more COVID-19 deaths Wednesday, bringing the state's death toll to at least 3,711 deaths. Of those deaths added to the count today, 20 occurred during the month of November, 32 occurred in previous months, and 21 aren't yet dated by the department, meaning they could be new deaths from late November or early December.
Of the 779 deaths added to the death toll in November, 34 percent died in the month of November, 56 percent died during previous months and the remaining 10 percent haven't yet been dated. 
Deaths are lagging indicators, and it can take weeks, and sometimes months, for ADPH to review medical data and confirm a person died of COVID-19 and verify the date on which they died, so it will likely be many weeks before a clearer picture emerges as to how many Alabamians are currently dying from coronavirus.
Rising cases and hospitalizations suggest the death toll will keep climbing in the weeks and months to come.