INSIDE THE STATEHOUSE
By Steve Flowers
Alabama may be in the lower tier of the country in some categories but not when it comes to providing health insurance for children. In that one category we excel.
Brian Lyman with the Montgomery Advertiser provided an excellent study revealing that Alabama leads the south in taking care of its young people when it comes to giving them health coverage. A recent Georgetown University study showed that Alabama leads the south when it comes to healthcare for children. Remarkably we are ranked in the top 10 states in America.
The reason for this outstanding record is the state's excellent Children's Health Insurance Program (CHIP). We refer to it in Alabama as the "All Kids" program.
Children can be enrolled in Alabama's CHIP program even if their family income is up to $71,500 per year. The study said that Alabama did better than most states in the nation and all of the states in the south in making it easy for kids to be enrolled in the program. All Kids partners with the Alabama Medicaid agency and stresses outreach and cutting down on red tape barriers. More than 88,000 children in Alabama participate in All Kids.
Only 4.3% of Alabama children are uninsured. According to the study, Virginia was the closest southern state to us at 5.4%. Georgia has 9.6% and Florida has 11% of uninsured children.
Another survey done by the State Retirement Systems revealed some other remarkable facts about the economic impact of state pensions in Alabama. In 2012, over 115,000 Alabamians received a total of $2.9 billion in pension benefits from state and local pension plans. The recipients range from retired teachers, state employees, public safety and city retirees throughout the state. The average pension benefit received was $2,114 per month or $25,367 per year.
The Retirement System boasted that retirees' expenditures stemming from state and local pensions supported 36,000 jobs that paid $1.4 billion in wages and salaries. The total economic impact of the state is $4.8 billion. The industries that benefit the most from the state retirement dollars are food services, real estate, physicians, dentists, public and private hospitals, nursing and residential care facilities, and retail stores.
Yet another study done by the leading personal finance social network WalletHub ranked all of the 50 states on the most and least fair tax systems. The states varied widely because some have high property taxes, some states do not even have a state sales tax and some do not have an income tax. Some of WalletHub's findings and statistics show that the poor are most overtaxed in Washington, Illinois and Florida. The wealthy are most undertaxed in Wyoming, Alaska and South Dakota.
According to their study, most Americans think a fair state and local tax system taxes higher income households at a higher rate than lower income households. WalletHub says the five states with the worst fair tax systems are Washington, Hawaii, Arkansas, Illinois and Florida. The states with the most fair tax systems are Montana, Oregon, Delaware, Idaho and Virginia. Alabama ranks about in the middle of the pack at 35th in fairness.
Speaking of taxes, Gov. Bentley has come forward with a package of revenue enhancement measures designed to shore up the beleaguered General Fund. The lynchpin proposal offered by the governor is to increase the cigarette tax from 42 cents per back to 82 cents per pack. It reveals to be seen how our reactionary legislature will dispose of his proposals.
According to WalletHub, we Alabamians or among the nation's most generous givers. We are the 13th most charitable state when it comes to opening our personal purse strings. The ranking was based on a number of statistical categories, including percentage of donated income, volunteer rate, growth in giving, and median contribution to charity. Alabamians were third in the nation for percentage of donated income.
See you next week.
Steve Flowers is Alabama's leading political columnist. His weekly column on Alabama politics appears in over 60 Alabama newspapers. He may be reached at www.steveflowers.us.
Opinion | The blackest Black Friday ever
"The coming weeks are going to be difficult, no doubt about that."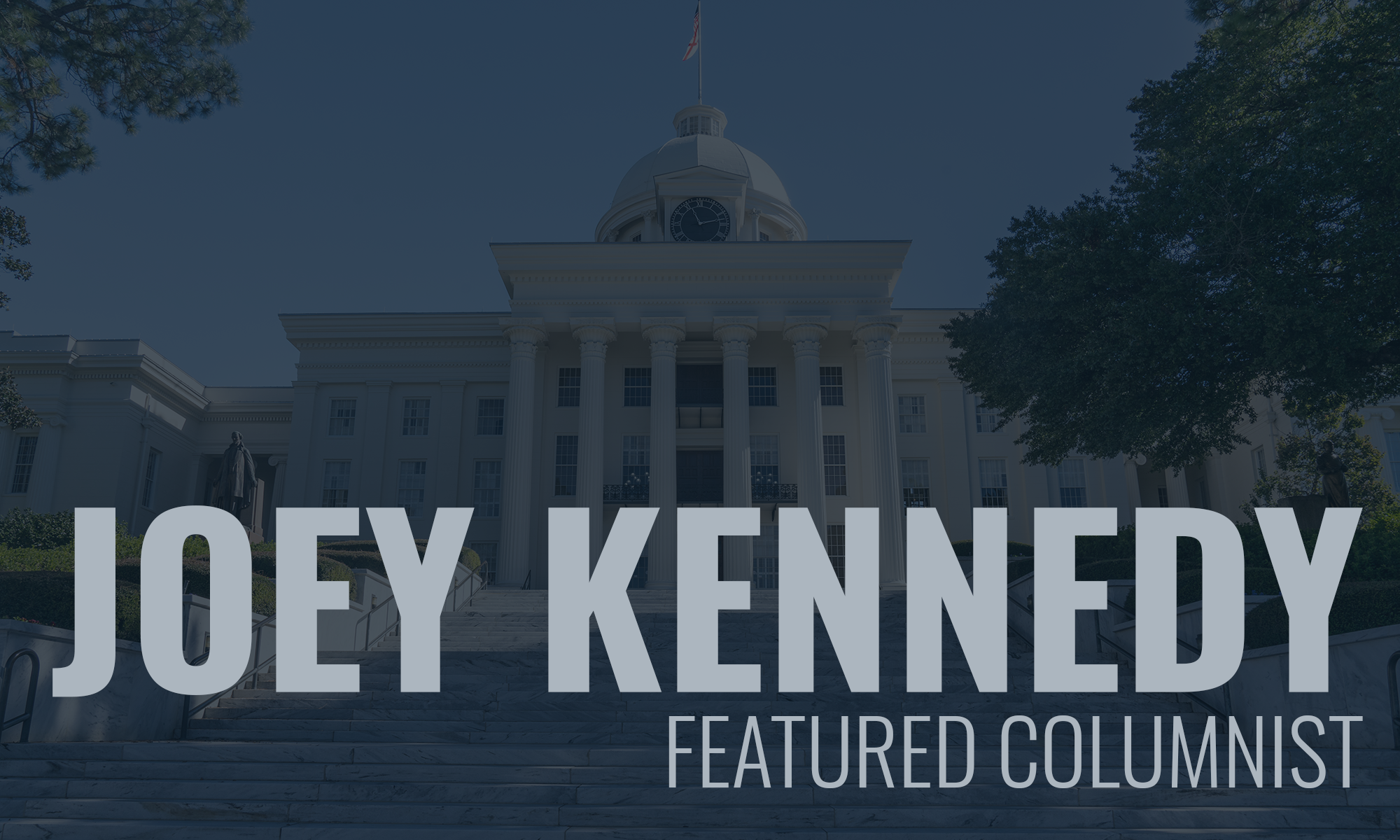 Thursday was Thanksgiving, and it's understandable that many people didn't have a lot to be thankful for. More than 260,000 people are dead because of the COVID-19 pandemic that Donald Trump simply ignored. Around 3 million people have been infected, with many of those suffering lifelong health complications from the virus.
A first Thanksgiving without loved ones. A first Christmas without loved ones bearing down.
Millions of people lost their jobs because of the pandemic. Hundreds of thousands are in danger of being evicted from their homes. Many don't have water or power or heat as the winter settles in.
Thanksgiving? Really?
Except …
Yes, there are many things to be thankful for. Our families, if we have them. Our friends, and we all have them. Our animals, and many of us have them.
We can be thankful that the long, horrible tenure of Donald Trump is nearly over. It's the end of an error.
We can hope that racism will be wrong again. That homophobia, misogyny, xenophobia, and cruelty will fall from the everyday ordinary to the awful extraordinary. Kids in cages, separated from their parents, no more. Chaos in government simply an anomaly at last.
We can hope. That alone is something to be thankful for.
The year 2020 has been a hot mess. Masks, social distancing, hand washing and sanitizing are the norm now. They may be forever.
We should be thankful that COVID-19 vaccines are on the horizon. But that's a strange thankfulness, and we cherish a vaccine for a disease that didn't have to spread as far and wide as it did. It was mismanaged as badly as a crisis can be mismanaged.
There still are people out there who refuse to wear masks or who believe the virus is a hoax. A doctor described people she was caring for who were dying, and all the time denying the virus existed, even to their last breaths.
That's certainly nothing to be thankful for.
Our health care workers, those on the front lines, deserve our thanks and our love. As do grocery store workers, first responders, teachers, and delivery people. Heroes work there.
I'm personally thankful for my wife of 41 years. My daughters in San Diego. My friends here and elsewhere. My pugs and other dogs and animals. I've got plenty to be thankful for, when we pare life down and don't expect so much.
The coming weeks are going to be difficult, no doubt about that.
Too many people traveled this Thanksgiving, and there's going to be a price to pay. Too many people are making plans for Christmas, and there's going to be a price to pay. Too many people are planning New Year's Eve celebrations, and there's going to be a price to pay.
Oh, I'll have some champagne and stay up until midnight on New Year's Eve, if only to witness that this damn year doesn't hang around for one second longer than is allowed.
Perhaps we can see a light at the end of this 2020 tunnel. Maybe by spring, we'll all be vaccinated, and this pandemic will be at the beginning of its end.
But if 2020 has taught us anything, it's that we can't count on, yes, anything.
This is Black Friday. The blackest Black Friday ever. Be careful out there. Wash your hands and wear a mask. Take care of each other. Believe in science. Don't trust a reality show president who, fortunately, finally has been fired.
Do your best to do your best. Let's have a new year that at least promises hope.
Dig deep and find what you're thankful for. Then hug it close with all your might.