INSIDE THE STATEHOUSE
By Steve Flowers
Alabama may be in the lower tier of the country in some categories but not when it comes to providing health insurance for children. In that one category we excel.
Brian Lyman with the Montgomery Advertiser provided an excellent study revealing that Alabama leads the south in taking care of its young people when it comes to giving them health coverage. A recent Georgetown University study showed that Alabama leads the south when it comes to healthcare for children. Remarkably we are ranked in the top 10 states in America.
The reason for this outstanding record is the state's excellent Children's Health Insurance Program (CHIP). We refer to it in Alabama as the "All Kids" program.
Children can be enrolled in Alabama's CHIP program even if their family income is up to $71,500 per year. The study said that Alabama did better than most states in the nation and all of the states in the south in making it easy for kids to be enrolled in the program. All Kids partners with the Alabama Medicaid agency and stresses outreach and cutting down on red tape barriers. More than 88,000 children in Alabama participate in All Kids.
Only 4.3% of Alabama children are uninsured. According to the study, Virginia was the closest southern state to us at 5.4%. Georgia has 9.6% and Florida has 11% of uninsured children.
Another survey done by the State Retirement Systems revealed some other remarkable facts about the economic impact of state pensions in Alabama. In 2012, over 115,000 Alabamians received a total of $2.9 billion in pension benefits from state and local pension plans. The recipients range from retired teachers, state employees, public safety and city retirees throughout the state. The average pension benefit received was $2,114 per month or $25,367 per year.
The Retirement System boasted that retirees' expenditures stemming from state and local pensions supported 36,000 jobs that paid $1.4 billion in wages and salaries. The total economic impact of the state is $4.8 billion. The industries that benefit the most from the state retirement dollars are food services, real estate, physicians, dentists, public and private hospitals, nursing and residential care facilities, and retail stores.
Yet another study done by the leading personal finance social network WalletHub ranked all of the 50 states on the most and least fair tax systems. The states varied widely because some have high property taxes, some states do not even have a state sales tax and some do not have an income tax. Some of WalletHub's findings and statistics show that the poor are most overtaxed in Washington, Illinois and Florida. The wealthy are most undertaxed in Wyoming, Alaska and South Dakota.
According to their study, most Americans think a fair state and local tax system taxes higher income households at a higher rate than lower income households. WalletHub says the five states with the worst fair tax systems are Washington, Hawaii, Arkansas, Illinois and Florida. The states with the most fair tax systems are Montana, Oregon, Delaware, Idaho and Virginia. Alabama ranks about in the middle of the pack at 35th in fairness.
Speaking of taxes, Gov. Bentley has come forward with a package of revenue enhancement measures designed to shore up the beleaguered General Fund. The lynchpin proposal offered by the governor is to increase the cigarette tax from 42 cents per back to 82 cents per pack. It reveals to be seen how our reactionary legislature will dispose of his proposals.
According to WalletHub, we Alabamians or among the nation's most generous givers. We are the 13th most charitable state when it comes to opening our personal purse strings. The ranking was based on a number of statistical categories, including percentage of donated income, volunteer rate, growth in giving, and median contribution to charity. Alabamians were third in the nation for percentage of donated income.
See you next week.
Steve Flowers is Alabama's leading political columnist. His weekly column on Alabama politics appears in over 60 Alabama newspapers. He may be reached at www.steveflowers.us.
Print this piece
Opinion | Dodge the Economic Impact Payment card fees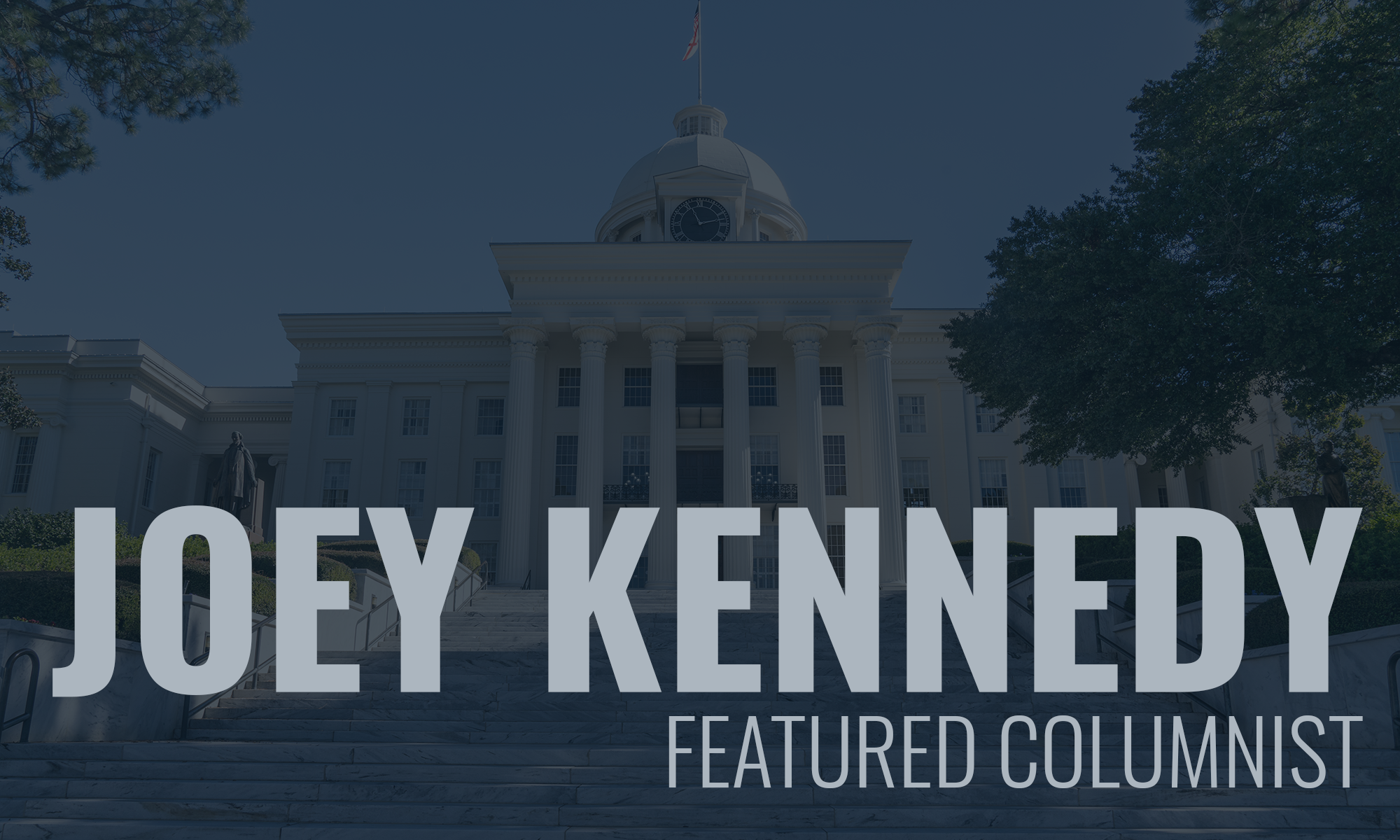 My wife received her $1,200 stimulus payment as a direct deposit several weeks ago. I did not get one, even though we file a joint income tax return, she makes more money than I, and our money is deposited into the same bank account.
I just figured there was some kind of mix-up. That's fine; mostly I'm patient when I'm getting "free" money. I'm not teaching this summer, so the money will come in handy when it comes.
Then this week, a lawyer friend and his wife received their stimulus money on a prepaid debit card. Luckily, my lawyer friend is a lawyer. He always reads the fine print.
More than likely, I would have thrown the fine print part of the stimulus in the trash, and maybe the debit card, too, because the whole thing looks like some sort of scam. And my friend says that in some ways, it is.
About 4 million of the debit cards were sent out by "Money Network Cardholder Services," with a return address in Omaha, Neb. They are issued by MetaBank, N.A. There is no indication on the envelope that this is indeed the stimulus money approved by Congress. There is a flier inside that says "Enclosed is your Economic Impact Payment Card." According to reports, the debit cards have been tossed into the garbage by people who think they are some elaborate scam or a solicitation for one of those high-interest credit cards.
They are valid, and your money is loaded onto them for you to spend like any Visa card. Except there are some catches, and this is what my friend is miffed about. He believes unsophisticated folks (that could be me) and marginalized people who receive the cards will succumb to the various fees that an unaware card user can incur.
Most services have no cost. Buy what you want, call for a balance inquiry, transfer the funds to your personal bank account, and use in-network ATMs that carry the AllPoint brand and you won't be charged.
However, there are fees for using out-of-network, domestic ATMs ($2 after the first withdrawal), $3 for ATM withdrawals in another country, even getting a balance from your ATM, either in-network, out-of-network, domestic and international (25 cents a pop).
If your card is lost or stolen, you'll pay for that as well. It'll cost $7.50 for a new card, and if you want it expedited, that'll be $17. If I lose my bank's debit card, or if the card is stolen (both of which have happened to me), my bank replaces the card for free in about five days. If you lose your "economic impact payment card," it could cost you $24.50 to have it replaced in a timely manner.
And here's where you can really run up charges: If you use a bank teller for a cash withdrawal on the card, there's no charge for the first withdrawal, but $5 for subsequent withdrawals using a teller.
If only a small percentage of users end up paying fees because they used the wrong ATM or prefer to get their cash from a human teller, that could add up to millions of dollars for somebody up the line, and that somebody is not going to be you or me.
I'm not complaining. I'm just urging caution if you're one of the millions of people who received one of these debit cards. Be aware they are coming and don't fall into the fee-trap that comes with them.
I'm no financial wiz – my family and friends can attest to that – but if I get one of those debit cards, I'm just going to transfer the whole amount into our checking account. If you don't have a bank account, and many people don't, I would just cash it out then cut up the card.
But be aware these cards are going out, and if you're waiting on your stimulus check, you might get a debit card instead. Don't throw it away. Buy something. It's what they want you to do.

Joey Kennedy, a Pulitzer Prize winner, writes a column each week for Alabama Political Reporter. Email: [email protected]
Print this piece