Criminal Investigators are at Work in Central Alabama VA Scandal
By Brandon Moseley
Alabama Political Reporter
Thursday, March 19 U.S. Representative Martha Roby (R from Montgomery) issued two statements after revelations that whistle blowers at the Central Alabama Veteran Health Care System (CAVHCS) have been retaliated against for their role in exposing the scandal and that Department of Veterans Affairs and Acting Inspector General Richard Griffin has admitted that criminal investigators within his department are currently at work in Central Alabama.
Congresswoman Roby questioned Griffin during an oversight hearing of the Military Construction and Veterans Affairs Appropriations Subcommittee.  Roby specifically asked Griffin about a 'Montgomery Advertiser' report that Richard Tremaine and Sheila Muese, two senior administrators at CAVHCS who divulged the truth about dishonest practices to Rep. Roby's investigators, have been retaliated against.
Inspector Griffin told the conservative Congresswoman, "Our criminal investigative team continues to have open work in Central Alabama."
Rep. Roby acknowledged Meuse and Tremaine's role in exposing the scandal.  Rep. Roby said, "The bottom line is this: when nobody at the VA could give me a straight answer, these individuals did."  "They told me the truth about the cover-ups that were happening at the VA, and for that they should be rewarded, not punished or marginalized."
Rep. Roby said, "My office has been working with these and many other whistleblowers since the VA scandal story broke. We were very careful to keep their identities confidential, but today they felt they had no choice but to come forward."
Griffin said that Assistant VA Inspector General for Healthcare Inspections, Dr. John Daigh has a team working in Alabama.
In order to improve the timeliness of veterans' healthcare, Congress authorized the VA to pay bonuses to administrators who could decrease wait times. Rather than doing anything to improve their performance, dozens of VA health care system administrators simply created false paper work. Secret lists of veterans were maintained that never were entered into the system.  They were ignored while government bureaucrats collected large bonus checks. The VA scandal became public in Arizona, where a number of veterans died awaiting healthcare; but in an internal report Montgomery's CAVHCS was shown to be one of the worst offenders in the country.
Amidst growing reports of waitlist manipulation at CAVHCS, Rep. Roby met with then-CAVHCS Director James Talton in June 2014. Talton is alleged to have misled Rep. Roby to believe action had been taken to remove the employees responsible.  Meuse and Tremaine revealed to Roby that that was not true. Talton was the first person in the country fired under a new law granting new authority to fire top administrators.
Examples of alleged major misconduct at CAVHCS, included: At least 900 unread patient X-RAY tests – many showing malignancies – were lost for many months, and top hospital administrators tried to cover up the problem, [The Montgomery Advertiser]; The VA regional chief medical officer asked staff to remove all references to the problems with lost X-rays from a report, [The Montgomery Advertiser]; A CAVHCS worker took a recovering veteran patient off campus to a crack house, bought him illegal drugs, may have extorted VA payments to pay for vehicles and services from a prostitute, and fraudulently claimed overtime pay for all the extracurricular activities. Even though the employee was caught and found guilty of the violations he was still an employee of CAVHCS more than a year later, [The Montgomery Advertiser]; The VA pulmonologist who manipulated more than 1,200 patient records was retained, then reoffended and still received a "satisfactory performance" review, [The Montgomery Advertiser]; CAVHCS has a major staff shortage but has done nothing to address the problem, [The Montgomery Advertiser];  CAVHCS is a chronic slow payer which affected its ability to depend on local hospitals to help with increased demand, [Yellowhammer News]; Email records revealed that Talton was alerted to concerns over patient scheduling discrepancies more than eight months before taking action, [The Montgomery Advertiser]; and 57 percent of CAVHCS staff admitted they were instructed to manipulate patient wait times [The Montgomery Advertiser].
Exposing most of this would have been difficult without whistle blowers, starting with Tremaine and Muese, Rep. Roby said. "I'm grateful to them and to all our whistleblowers. Without our sources within the VA, we wouldn't have  been able to expose the waitlist scandal, the unread X-RAY fiasco, the Crack House incident, just go down the list.  We've been able to expose major problems thanks to inside sources who had the courage to trust me and my staff."
Rep. Roby is a co-sponsor of House Veterans Affairs Committee legislation granting more protections to whistleblowers at the VA.  Rep. Roby suggested further action,  "We aren't done cleaning up the VA. Trust me, there is more to come. Stay tuned."
On Friday, October 24, former CAVHCS director James Talton was officially terminated for his alleged failures in leadership at CAVHCS.  Director Talton was placed on administrative leave in August and then "proposed" for termination pending review while continuing to be paid. His termination action became official in October.
Representative Martha Roby (R from Montgomery) said in a written statement at the time, "Those who presided over the misconduct, negligence and systemic fraud in Central Alabama must be held accountable.  Responsibility for what has taken place at the Central Alabama VA doesn't rest with one person. I don't expect the director to be the last one fired, nor should he be."
Congresswoman Martha Roby is in her third term representing the people of Alabama's Second Congressional District.
Roby warns Americans to be careful this Thanksgiving
Congresswoman Roby urged Alabamians to adjust Thanksgiving holiday activities to avoid spreading the coronavirus.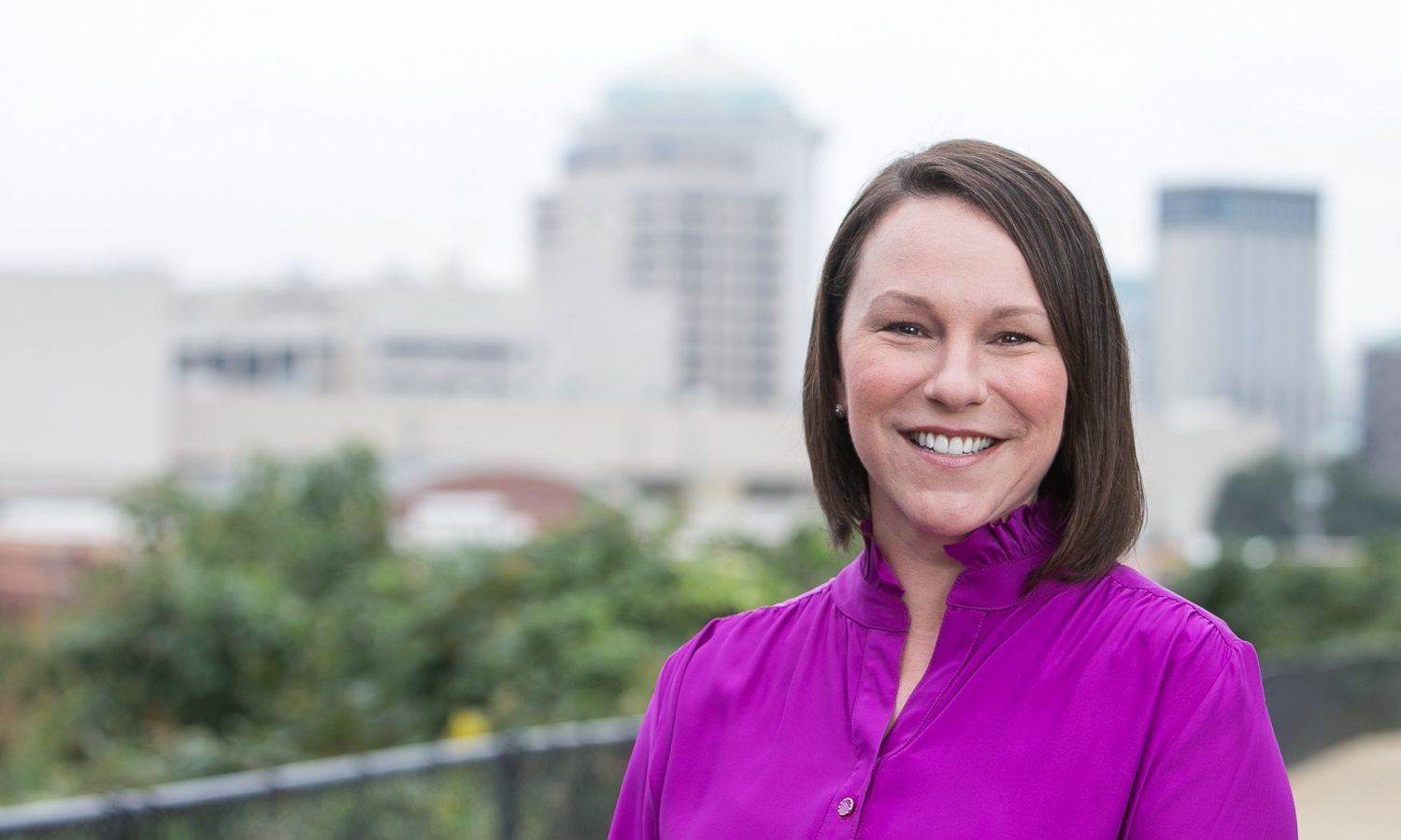 Congresswoman Martha Roby, R-Alabama, warned Alabamians to adjust their Thanksgiving holiday activities to avoid spreading the coronavirus.
"Thanksgiving is a special holiday because it provides us an entire day each year to pause and give thanks for the many blessings we have received," Roby said. "Particularly amid a global pandemic, the stress and craziness of life often make it easy to lose sight of just how much we have to be thankful for. Whether you are gathering with loved ones or remaining in the comfort of your own home, I hope we all take time to celebrate gratitude – something we may not do enough of these days."
"As we've learned to adjust our daily routines and activities throughout the course of this pandemic, we know this Thanksgiving will not look like those of the past," Roby said. "Please be mindful of any safety measures and precautions that have been put in place to help protect your family and those around you. The Alabama Department of Public Health (ADPH) released guidance that includes a list of low, moderate, and high-risk activities in order to help Alabamians have a safer holiday season. ADPH suggests a few lower risk activities such as having a small dinner with members of your household, preparing and safely delivering meals to family and neighbors who are at high-risk, or hosting a virtual dinner with friends."
Congressman Robert Aderholt, R-Alabama, echoed Roby's warning to be safe this Thanksgiving holiday.
Aderholt said: "I want to wish you and your loved ones a Happy Thanksgiving! I hope Thursday is filled with a lot of laughter and gratitude, and that you can share it with friends and family. And while we continue to navigate this Coronavirus pandemic, please stay safe this holiday season."
On Thursday, the CDC encouraged families to stay home as much as possible over the holiday weekend and avoid spreading the coronavirus.
"As cases continue to increase rapidly across the United States, the safest way to celebrate Thanksgiving is to celebrate at home with the people you live with," the CDC said in a statement before the holiday. "Gatherings with family and friends who do not live with you can increase the chances of getting or spreading COVID-19 or the flu."
The CDC has updated its guidelines to encourage families to stay home during the holiday.
The CDC said that postponing Thanksgiving travel is the "best way to protect" against the virus.
If you are sick or anyone in your household is sick, whether you think it is COVID or not, do not travel.
If you are considering traveling for Thanksgiving, avoid traveling to locations where virus activity is high or increasing.
Avoid travel to areas where hospitals are already overwhelmed with patients who have COVID-19.
Try to avoid traveling by bus, train or airplane, where staying 6 feet apart is difficult.
Avoid traveling with people who don't live with you.
You should consider making other plans, such as hosting a virtual gathering or delaying travel until the vaccine is available or the pandemic is more under control.
Discuss with your family and friends the risks of traveling for Thanksgiving.
Try to dissuade people from visiting this holiday.
If you do travel, check for travel restrictions before you go and get your flu shot before you travel.
Always wear a mask in public settings, when using public transportation, and when around people with whom you don't live.
Stay at least 6 feet apart from anyone who does not live with you.
Wash your hands often or use hand sanitizer.
Avoid touching your mask, eyes, nose and mouth.
Bring extra supplies, such as masks and hand sanitizer.
When you wear the mask, make sure that it covers your nose and mouth and secure it under your chin.
Remember that people without symptoms may still be infected, and if so, are still able to spread COVID-19. Remember to always social distance. This is especially important for people who are at higher risk of getting very sick. Keep hand sanitizer with you and use it when you are unable to wash your hands. Use a hand sanitizer with at least 60 percent alcohol.
Try to also avoid live sporting events, Thanksgiving Day parades and Black Friday shopping this year.
Roby represents Alabama's 2nd Congressional District and will be retiring at the end of the year. Aderholt represents Alabama's 4th Congressional District and was re-elected to the 117th Congress.