Need a break on a budget? The Alabama State Parks system welcomes you this spring break
By Greg Lein, Alabama State Parks Director
Spring kicked off last Friday, just in time for many Alabamians to take some time off work and school for spring break. Many are eager to get outside and take advantage of the beautiful weather. Finding a place to unwind and enjoy the beautiful natural landscape of Alabama is easy. One of Alabama's beautiful state parks is less than an hour drive from home for most Alabamians. You do not have to break the bank to get outside to have an adventure or just relax in the sun this spring break.
Alabama State Parks offer so much more than just camping. Whether you would like to spend your spring break hiking the over 200 miles of trails, renting a canoe to row on one of the many lakes at the parks, relaxing at one of the parks system's five pools or taking advantage of the guided tours and interpretive programs at the park, the parks offer something for everyone.
If you're not interested in "roughing it" in the campgrounds, the park system's six resort parks offer all the amenities of a regular hotel, with incredible views at no extra cost. The resort parks at Lake Guntersville, Lakepoint, Cheaha, Gulf, DeSoto and Joe Wheeler state park offer much more than trails. These parks have swimming pools, full-service restaurants and many unique attractions. You can spend the day lounging at the pool, take a ride on the zipline at Gulf State Park, go rock climbing at DeSoto, or cruise around Eufaula or Wheeler Lakes in a canoe or on a paddleboard.
The interpretive programs, guided tours and numerous museums offer families a chance not only to get their children outside, but a chance to learn something new. Spend an afternoon with one of the naturalists at DeSoto, Cheaha, or Gulf state parks. Learn about the eagles at Lake Guntersville or get up close and personal with birds of prey at the newly renovated tree top nature trail at Oak Mountain State Park. You can learn about the history of the parks and area in the Civilian Conservation Corpse (CCC) museums at DeSoto, Monte Sano or Cheaha state parks. Learn about one of the most influential people in Alabama's history, General Joe Wheeler, at the Wheeler House, a short drive from Joe Wheeler State Park.
Many of our parks also offer seminars and craft projects. Guests can learn the basics of backpacking, how to build your own survival tools, go gem mining, learn a new craft and so much more.
Alabama has grown to be an international mountain biking destination, and many of Alabama's award-winning trails are in our beautiful parks. This month, Chewacla State Park opened six miles of new trails in addition to the new beginners' trail that opened in the fall. Monte Sano, Oak Mountain and Lake Lurleen state parks are some of the other parks with extensive mountain biking trails for cyclists of all levels.
Each time you visit one of Alabama's State Parks you are helping to preserve the parks. The parks are funded almost entirely by visitor fees, equipment rentals and overnight lodging. If you want to see the parks preserved for future generations, there's no better way than to visit them and bring a friend. Starting April 1, as part of our Bring a Friend Campaign, when you bring friend on their first overnight visit to the parks, both of you receive a $25 voucher for overnight lodging for your next park visit.
Whether you want to hike to Alabama's highest point at Cheaha State Park, explore the caves of Cathedral Caverns and Rickwood Caverns, wakeboard at Oak Mountain or just escape and unplug, the parks have something for everyone. As you look for an escape this spring break, remember Alabama's state parks have a unique adventure waiting for you, just a short drive from home.
Print this piece
Opinion | "Just Mercy" and Justice do not exist in Alabama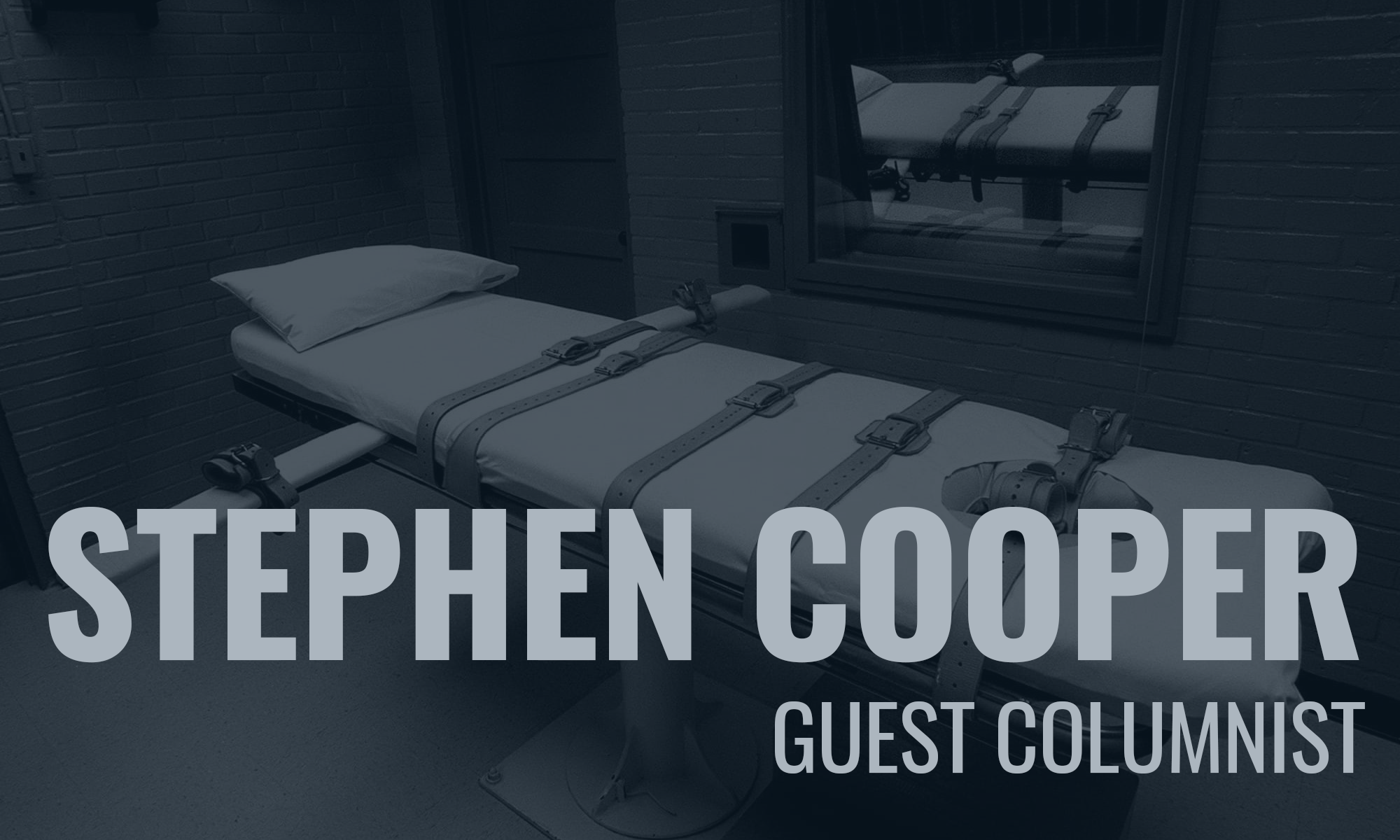 The chance of there being "just mercy" for Nathaniel Woods—facing lethal injection on March 5 for the killing of three Birmingham police officers—is as good as the chance Alabama will ever reform its dismal, no-justice-to-be-found-anywhere legal system; it ain't gonna happen.
A Hollywood movie and best-selling book about a legendary lawyer getting an innocent man off of death row can't change a culture of condemnation on its own. It can't, by itself, defeat deep-seated hatred and crass corruption that feeds off, subjugates, and disenfranchises the poor in Alabama.
And so I hate to tell my progressive, abolitionist friends: But it is unreasonable and naive to think the undeniably decent call for "just mercy" can push the needle from out of the veins of flesh-and-blood human beings—even old, dying ones—condemned to death in Alabama.
The righteous cry for "just mercy" can't cool the hot, facile, and feral appeal of vengeance in a state soaked in the blood of slavery and segregation, where hatred for common humanity thrived, and, where it remains, having long ago seeped into its criminal code, its policies of mass incarceration, its entrenched and inescapable poverty for so many, its abysmal prison conditions, and its terrible, twisted addiction to capital punishment.
"Just mercy" doesn't exist in Alabama, because truth be told, justice doesn't exist in the state either.
Elsewhere I've written how Alabama has been torturing poor people for a long time, how it's been ducking and dodging death penalty accountability, and, how its sick and shrouded plan to exterminate a substantial portion of its death row population with nitrogen gas is an abomination. But this time let me offer a new, concrete, more personal anecdote to illustrate how unfair and unjust Alabama's so-called "justice" system is.
Over five years ago, as a "capital habeas" or "post-conviction" attorney, I was involved in litigating a capital case in Alabama; the end result of our Herculean effort was that a man named Christopher Revis had his death sentenced vacated and a new trial ordered—by Marion County Circuit Court Judge John H. Bentley—because of juror misconduct and ineffective assistance of counsel. 
Over five years have passed since that magical, momentous, Hollywood movie-like day when Bentley ruled. But, guess what? Christopher Revis still has not had his new trial. 
That's right: Even though Revis was ordered to have a new trial on capital murder charges over five years ago, he hasn't had it. Nor has his case otherwise been resolved. Instead, the only thing that has happened to Revis during all this time is he has remained in Holman prison—locked down in a place that is otherwise known as "hell on earth"—where he had already been incarcerated for nearly a decade before I met him.
Last year, after more than four years had passed since Revis was ordered by Judge Bentley to have his new trial, I re-activated my Alabama bar card and traveled to Alabama for a few days to see if I could suss out—as a freelance writer who still cares about my former client, his family, and the rule of law—what the heck is happening. I failed.
But I am not alone. Because does anyone in the legal community, press, or the public know why Christopher Revis has not had his new—constitutionally mandated—trial yet? Has any competent, conscientious journalist anywhere ever looked into Christopher Revis's case and this question before?
Nope and nope.
Have I, as Revis's former lawyer, and after having been contacted and asked to do so at various times by Revis's desperate family—over the years since I left law practice—done everything possible to alert members of the legal community and the press (both local and national) of the unconscionable passage of time in Revis's case? Yup. But you can google for yourself to find out just how little that has accomplished.
And so, although I don't relish being in the role of spoiler and bearer of bad news: In my opinion, based on my own personal experience, before "just mercy" can be anything but a wishful and fleeting slogan on highway billboards in Alabama, the state must first be able to competently and fairly provide justice to its citizens. Citizens like Christopher Revis. So far it hasn't.

Stephen Cooper is a former D.C. public defender who worked as an assistant federal public defender in Alabama between 2012 and 2015. He has contributed to numerous magazines and newspapers in the United States and overseas. He writes full-time and lives in Woodland Hills, California. Follow him on Twitter at @SteveCooperEsq
Print this piece