Parental Rights Bill to Have Public Hearing Wednesday in Montgomery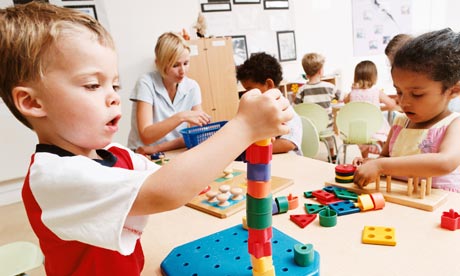 By Brandon Moseley
Alabama Political Reporter
House Bill 213, which is designed to protect parental rights, will receive a hearing in the Alabama House of Representatives on Wednesday in the House Judiciary Committee, at 1:30 pm, at the Alabama State House. The bill is sponsored by state Representative Mack Butler (R-Rainbow City) who is a former member of the Etowah County School Board.
The bill reads, "This bill would provide that the liberty of a parent to direct the upbringing, education, and care of a child is a fundamental right. This bill would also prohibit the state or any agency or locality from infringing on this fundamental right without demonstrating that its governmental interest is of the highest order."
Conservative talk internet radio host and former Republican candidate for Congress Al Mickle wrote on Facebook, "The Alabama School Boards wants to block this bill….as it diminishes their power over the children of our state. They want to be the power over our children, and eliminate the responsibility and responsibility of parents."
Mickle urged, "If you can, please attend this hearing! Tell your friends to also attend. Bring your friends. Call your legislator. Do not allow our children to be sold 'down the river' by the school boards and administrators. It's a darn shame that there even has to be a bill, acknowledging parental freedom. It's a darn shame that We, The People, have allowed government to slowly/continually erode our freedom, to force themselves into the role of thinker, provider, etc."
Rep. Mack Butler is also the sponsor of HB 1, the Alabama Student Religious Liberties Act of 2015 which prohibits local boards of education from discriminating against a student or parent on the basis of a religious viewpoint or religious expression in public schools. HB 1 requires local boards of education to allow religious expression in class assignments, coursework, and artwork and requires that local boards of education provide students with the freedom to organize religious groups and activities and to adopt and implement a policy regarding voluntary student expression of religious viewpoints.
HB 1 has passed the House and is now awaiting action in the Alabama Senate.  HB 213 is awaiting action in the House.
Alabama hospitals nearing COVID-19 summer surge levels
Wednesday was the 18th straight day with more than 1,000 people in hospitals in Alabama with COVID-19. 
Alabama hospitals reported caring for 1,483 people infected with COVID-19 on Wednesday, the highest number of patients since Aug. 11, when the state was enduring its summer surge. Wednesday was also the 18th straight day with more than 1,000 people in hospitals in Alabama with COVID-19. 
The seven-day average of hospitalizations was 1,370 on Wednesday, the 36th straight day of that average rising. The Alabama Department of Public Health reported 2,453 new cases Wednesday. The 14-day average of new cases was — for the eighth day in a row — at a record high of 2,192. 
Across the country, more than 80,000 people were hospitalized for COVID-19 on Tuesday, a record high and the 15th straight day of record hospitalizations nationwide, according to the COVID Tracking Project, a coronavirus tracking website.
The CDC this week recommended people not travel for Thanksgiving to help prevent the spread of coronavirus. 
"The only way for us to successfully get through this pandemic is if we work together," said Dr. Kierstin Kennedy, UAB's chief of hospital medicine, in a message Tuesday. "There's no one subset of the community that's going to be able to carry the weight of this pandemic and so we all have to take part in wearing our masks, keeping our distance, making sure that we're washing our hands." 
Kennedy said the best way she can describe the current situation is "Russian Roulette." 
"Not only in the form of, maybe you get it and you don't get sick or maybe you get it and you end up in the ICU," Kennedy said, "but if you do end up sick, are you going to get to the hospital at a time when we've got capacity, and we've got enough people to take care of you? And that is a scary thought." 
The Alabama Department of Public Health on Wednesday reported an increase of 60 confirmed and probable COVID-19 deaths. Deaths take time to confirm and the date a death is reported does not necessarily reflect the date on which the individual died. At least 23 of those deaths occurred in November, and 30 occurred in other months. Seven were undated. Data for the last two to three weeks are incomplete.
As of Wednesday, at least 3,532 Alabamians have died of COVID-19, according to the Department of Public Health. During November, at least 195 people have died in Alabama from COVID-19. But ADPH is sure to add more to the month's tally in the weeks to come as data becomes more complete.
ADPH on Wednesday announced a change that nearly doubled the department's estimate of people who have recovered from COVID-19, bringing that figure up to 161,946. That change also alters APR's estimates of how many cases are considered active.
ADPH's Infectious Disease and Outbreak team "updated some parameters" in the department's Alabama NEDSS Base Surveillance System, which resulted in the increase, the department said.