Roby Angry: "No More Excuses"
By Brandon Moseley
Alabama Political Reporter
Monday, April 13, 2015 U.S. Representative Martha Roby (R-Montgomery) said that she wants to hear, "No more excuses" from the troubled VA Health Care System that serves Montgomery and Central Alabama.
Congresswoman Roby wrote to constituents, "Last week, the Associated Press reported that our VA hospitals in Montgomery and Tuskegee were worst and second worst in the nation for extended veteran appointment delays from September to February."
Rep. Roby continued, "One in 11 veteran patients had to wait longer than 30 days at the Montgomery campus between September 2014 and February 2015. These statistics confirm what we are hearing every day from veterans and their families: that access to care is still atrocious and the "scheduling runaround" is still rampant."
The conservative Alabama Congresswoman wrote, "I'm done with the excuses from the VA. My mission as Congress reconvenes is to bring stories from the Central Alabama VA to Washington and turn the nation's attention to ongoing problems there. Just today, Richard Tremaine, a whistleblower from Montgomery, testified before Congress about retaliation toward employees in Central Alabama who have spoken out."
In recent weeks, reports have come out that the VA has retaliated against the whistleblowers who worked with Congresswoman Roby and the investigative journalists who reported that a number of VA hospitals including CAVHCS were maintaining a secret list of veterans they were denying timely care so that VA administrators could collect big bonuses.
Rep. Roby wrote, "Mr. Tremaine is the associate director of the Central Alabama VA who told me the truth when no one else would, which you may remember being in the paper recently. He and other whistleblowers have worked tirelessly with my office to expose the culture of complacency and wrongdoing at the Central Alabama VA, and I appreciate him being willing to bring his story to Washington today."
Representative Roby said, "Stay tuned for more updates on the VA, specifically CAVHCS, in coming weeks."
Examples of alleged major misconduct at CAVHCS that has already been uncovered, include:
At least 900 unread patient X-RAY tests – many showing malignancies – were lost for many months, and top hospital administrators tried to cover up the problem, [The Montgomery Advertiser].
The VA regional chief medical officer asked staff to remove all references to the problems with lost X-rays from a report, [The Montgomery Advertiser].
A CAVHCS worker took a recovering veteran patient off campus to a crack house, bought him illegal drugs, may have extorted VA payments to pay for vehicles and services from a prostitute, and fraudulently claimed overtime pay for all the extracurricular activities. Even though the employee was caught and found guilty of the violations he was still an employee of CAVHCS more than a year later, [The Montgomery Advertiser].
The VA pulmonologist who manipulated more than 1,200 patient records was retained, then reoffended and still received a "satisfactory performance" review, [The Montgomery Advertiser].
CAVHCS has a major staff shortage but has done nothing to address the problem, [The Montgomery Advertiser].
CAVHCS is a chronic slow payer which affected its ability to depend on local hospitals to help with increased demand, [Yellowhammer News].
Email records revealed that Talton was alerted to concerns over patient scheduling discrepancies more than eight months before taking action, [The Montgomery Advertiser].
57 percent of CAVHCS staff admitted they were instructed to manipulate patient wait times [The Montgomery Advertiser].
Rep. Roby has co-sponsored House Veterans Affairs Committee legislation granting more protections to whistleblowers at the VA.  Rep. Roby suggested further action, "We aren't done cleaning up the VA. Trust me, there is more to come."
On Friday, October 24, 2014 former CAVHCS director James Talton was officially terminated for his alleged failures in leadership at CAVHCS……the first person in the entire country terminated for his role in the VA scandal.  Director Talton was placed on administrative leave in August and then "proposed" for termination pending review while continuing to be paid. His termination action became official in October.
Congresswoman Martha Roby is in her third term representing the people of Alabama's Second Congressional District.
Print this piece
Bill would make owning pre-1960 slot machines legal for personal use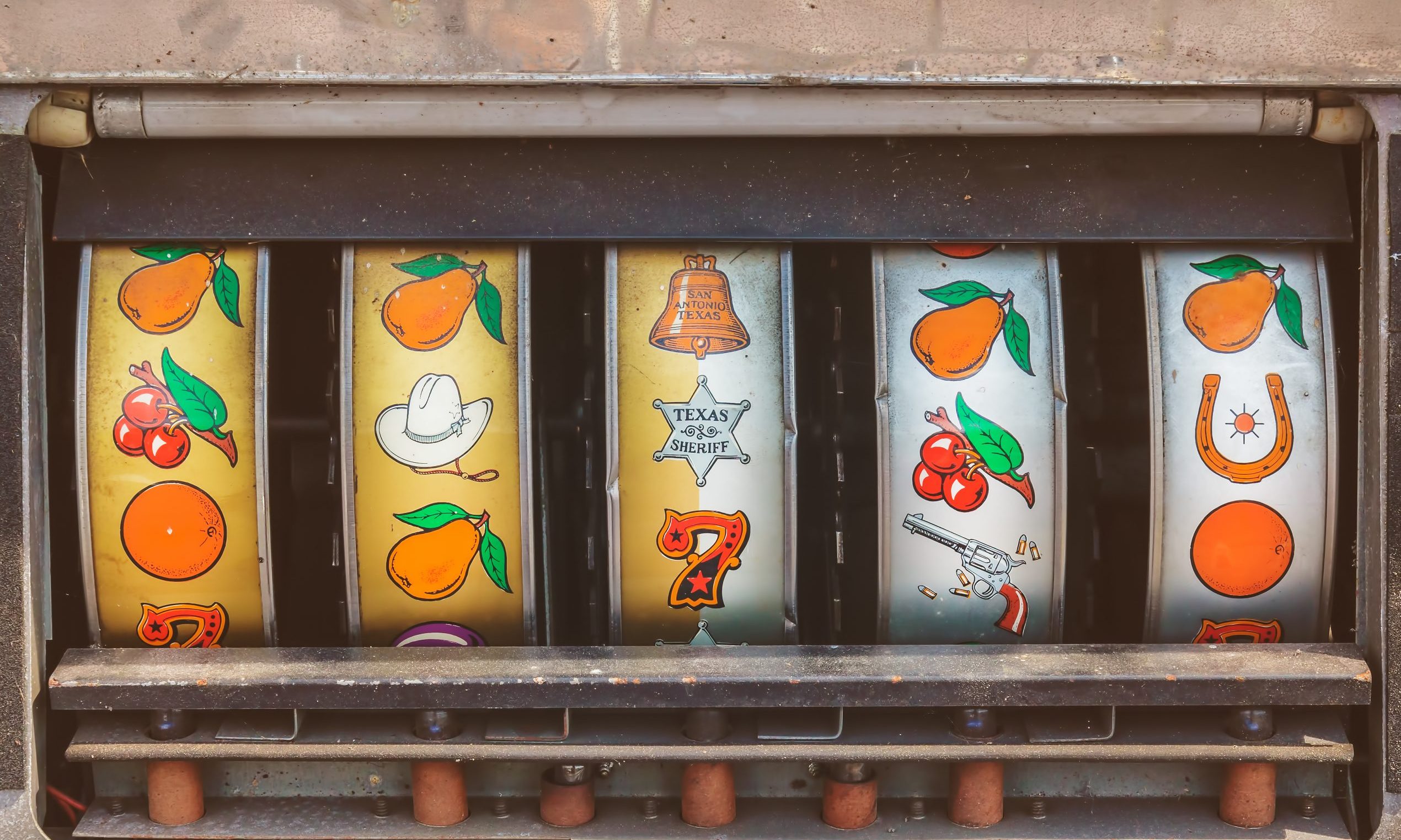 Vintage slot machines are highly sought-after by collectors, but owning one for personal use is a crime in Alabama. That could change this year. 
Rep. Chip Brown, R-Mobile, told APR by phone on Wednesday that he was approached by a group of antiques collectors who asked that he write a bill that would allow a person to own the vintage slot machines for personal use. 
Mention of legislation around gaming machines of any kind raises caution in Montgomery, where legislators and special interests have for decades fought over gambling and whether to establish a state lottery. Brown said he was well aware of the sensitivity of the subject matter when crafting the bill, which makes clear it won't allow any of the old machines to be used for commercial purposes. 
"All this does is it just allows individuals to collect pre-1960 slot machines for their own home collection," Brown said.  "I was very careful when we drafted the bill to make sure that it wouldn't open the door to any bigger issues." 
House Bill 260 reads that "The crime of possession of a gambling device does not apply to a slot machine manufactured before 1960, with the intention that the slot machine be used only for the personal and private use of the owner or for public display as a historical artifact in a manner that the slot machine is not accessible to the public."
Alabama is one of eight states that do not allow ownership of slot machines made in any year. Other state laws vary, allowing residents to own machines made before certain years. 
Pre-electric slot machines are highly sought-after, and can fetch many thousands of dollars. Brown said those who want to own one for personal use ought to be be able to do so. 
"I'm hoping I can get it in debate in committee next week," Brown said of his bill.
Print this piece