Black Legislative Caucus Prepares Their Own Redistricting Plan
By Brandon Moseley
Alabama Political Reporter
On Thursday, April 16, State Representative John Rogers (D-Birmingham) speaking on the floor of the Alabama House of Representatives predicted that there will be new special elections ordered by the federal courts during the Presidential elections in 2016.
Rep. Rogers said, "The Presidential elections are when my people come out to vote."
Rep. Rogers also complained about legislators outside of Jefferson County being districted small portions of Jefferson.  Rogers is concerned that the increased numbers of Senate and House Districts with portions of the districts in Jefferson County was done to dilute the votes of legislators in the largely urban county.
Rep. Rogers told Weld Birmingham's Cody Owens, "I mean Jefferson County is a great example of how they are trying to dilute the minority vote and keep the white districts white and the black districts black."
Rep. John Knight also referenced 2016 redistricting in his comments on the floor of the House on Thursday.
After the House adjourned for the day, the Speaker of the Alabama House of Representatives Mike Hubbard (R-Auburn) told the Alabama Political Reporter and other members of the Capital Press Corps that he was absolutely confident that there would be no special elections before 2016 and there is a "very high probability it will not happen at all."
Speaker Hubbard said that if you read the Supreme Court ruling, the Court did not throw out the State's redistricting plan.
The Speaker claimed that the case was sent back to the lower court on a "technicality…I don't think it (a court ordered new redistricting) will happen…We passed pre-clearance by the Justice Department. I believe we will prevail."
On Tuesday, April 14, the Black Legislative Caucus unveiled new legislative districts that they intend to recommend to the court when the court reviews the case of the 2010 legislative redistricting which was referred back to the lower court in a 5-4 US Supreme Court ruling.
The GOP super-majority intends to defend the current districts when the case returns to the court.
The US Constitution mandates that the states reapportion and redistrict congressional districts every ten years based on the updated US Census. Redistricting is a state process. That all changed however in 1965 when Congress passed the Voting Rights Act to address long standing efforts by many southern states to disenfranchise Black and poor voters.  The federal courts have been heavily involved in redistricting issues since that time.
The plan that passed the legislature received pre-clearance from the Obama Department of Justice Civil Rights Division and black legislators actually gained a new seat under the plan. Despite that, the Alabama Black Legislative Caucus sued to overturn the plan.
The prospect of facing voters in a redrawn district next year may be disastrous to Governor Robert Bentley's (R) controversial tax plan. The Republicans have a supermajority in both Houses of the legislature and friendly GOP redistricting likely helped them grow those numbers in the 2014 elections.
If State House and Senate districts are redrawn many districts that aren't competitive now could suddenly be in play if the other party can find a credible challenger. Former State Senator Scott Beason (R-Gardendale) told the Alabama Political Reporter that if a district changed substantially a candidate who had just voted to raise the voters' taxes could well be vulnerable and most of the Republican legislators have made 'no new tax' pledges to voters while they were campaigning.
Sen. Beason said that the court ordered a special election in the 1980s so there is a precedent for this.
Because the legislature is currently in session, neither incumbent State legislators or their prospective challengers are allowed to fund raise. If special elections are called funding campaigns on such short notice will be a challenge for many candidates.
Print this piece
Opinion | Dodge the Economic Impact Payment card fees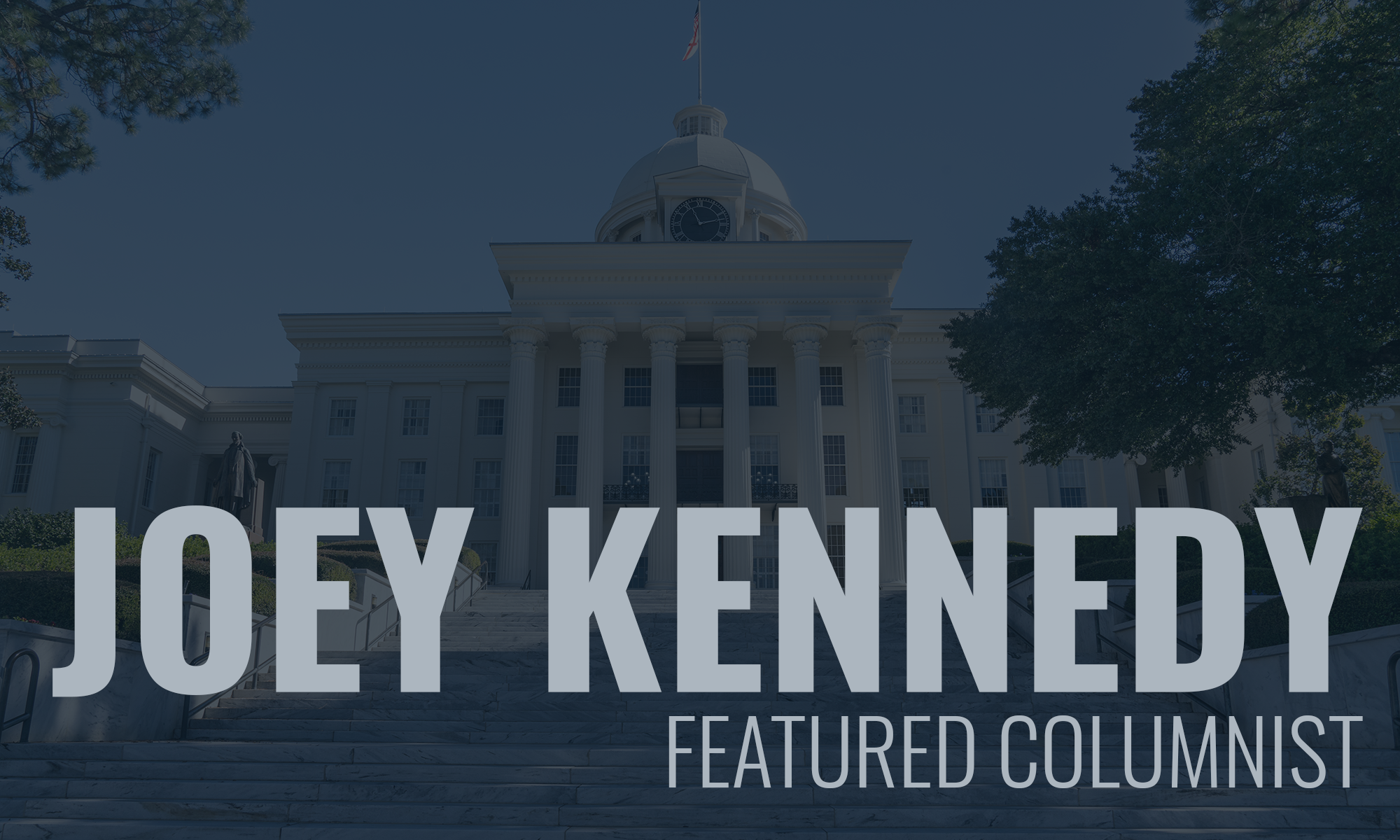 My wife received her $1,200 stimulus payment as a direct deposit several weeks ago. I did not get one, even though we file a joint income tax return, she makes more money than I, and our money is deposited into the same bank account.
I just figured there was some kind of mix-up. That's fine; mostly I'm patient when I'm getting "free" money. I'm not teaching this summer, so the money will come in handy when it comes.
Then this week, a lawyer friend and his wife received their stimulus money on a prepaid debit card. Luckily, my lawyer friend is a lawyer. He always reads the fine print.
More than likely, I would have thrown the fine print part of the stimulus in the trash, and maybe the debit card, too, because the whole thing looks like some sort of scam. And my friend says that in some ways, it is.
About 4 million of the debit cards were sent out by "Money Network Cardholder Services," with a return address in Omaha, Neb. They are issued by MetaBank, N.A. There is no indication on the envelope that this is indeed the stimulus money approved by Congress. There is a flier inside that says "Enclosed is your Economic Impact Payment Card." According to reports, the debit cards have been tossed into the garbage by people who think they are some elaborate scam or a solicitation for one of those high-interest credit cards.
They are valid, and your money is loaded onto them for you to spend like any Visa card. Except there are some catches, and this is what my friend is miffed about. He believes unsophisticated folks (that could be me) and marginalized people who receive the cards will succumb to the various fees that an unaware card user can incur.
Most services have no cost. Buy what you want, call for a balance inquiry, transfer the funds to your personal bank account, and use in-network ATMs that carry the AllPoint brand and you won't be charged.
However, there are fees for using out-of-network, domestic ATMs ($2 after the first withdrawal), $3 for ATM withdrawals in another country, even getting a balance from your ATM, either in-network, out-of-network, domestic and international (25 cents a pop).
If your card is lost or stolen, you'll pay for that as well. It'll cost $7.50 for a new card, and if you want it expedited, that'll be $17. If I lose my bank's debit card, or if the card is stolen (both of which have happened to me), my bank replaces the card for free in about five days. If you lose your "economic impact payment card," it could cost you $24.50 to have it replaced in a timely manner.
And here's where you can really run up charges: If you use a bank teller for a cash withdrawal on the card, there's no charge for the first withdrawal, but $5 for subsequent withdrawals using a teller.
If only a small percentage of users end up paying fees because they used the wrong ATM or prefer to get their cash from a human teller, that could add up to millions of dollars for somebody up the line, and that somebody is not going to be you or me.
I'm not complaining. I'm just urging caution if you're one of the millions of people who received one of these debit cards. Be aware they are coming and don't fall into the fee-trap that comes with them.
I'm no financial wiz – my family and friends can attest to that – but if I get one of those debit cards, I'm just going to transfer the whole amount into our checking account. If you don't have a bank account, and many people don't, I would just cash it out then cut up the card.
But be aware these cards are going out, and if you're waiting on your stimulus check, you might get a debit card instead. Don't throw it away. Buy something. It's what they want you to do.
Joey Kennedy, a Pulitzer Prize winner, writes a column each week for Alabama Political Reporter. Email: [email protected]
Print this piece