INSIDE THE STATEHOUSE
By Steve Flowers
On a picture perfect sunny January day Governor Robert Bentley was sworn in for his second term as governor, along with all of the other constitutional state officeholders. Taking their oath of office on the same day were Lt. Gov. Kay Ivey, Attorney General Luther Strange, State Treasurer Young Boozer, and State Agriculture Commissioner John McMillan. They were all sworn in for a second four year term. Newcomers Secretary of State John Merrill and State Auditor Jim Ziegler also took office on January 19.
Speculation has already begun as to which of these folks are eyeing Dr. Bentley's office four years henceforth.  It is shaping up as quite a governor's race in 2018. Unlike Bentley's 2014 coronation victory trot, this one will be quite a horse race. Beginning in September, I will handicap the potential horses for the 2018 derby for the brass ring of Alabama politics. I have a list of 18 potential horses that we will begin with as we handicap the derby.
However, I will give you a sneak preview of the race with a quick look at the current statewide officeholders. Luther Strange begins the derby as the favorite. Big Luther's victory for reelection as attorney general was very impressive. He was the only one of the five running for reelection to get serious opposition. He destroyed the Democratic candidate despite close to $2 million of Indian casino gambling money being spent against him. If Luther quietly does his job as AG and sticks to his knitting he has a political bonanza on the horizon. The BP settlement will come in at almost the time that the horses are entering the chute. This could be the salvation of the State General Fund and a political windfall for Strange.
When John McMillan and Young Boozer ran for their respective positions as Agriculture Commissioner and State Treasurer, I said that I had never seen two people run for these posts who were any more qualified. Indeed, if they had applied through the State Merit System they would have been hired. They were hired by the people of Alabama in 2010 and rehired in 2014. Both men have done exemplary jobs as was expected. However, I doubt that either one has decided whether or not they want to run for governor.
Boozer seems even more ambivalent than McMillan. He has a sincere demeanor that is totally apolitical. That sincerity and aloofness is what appeals to people. He also has a memorable name.
McMillan is just a good honest guy who has done a good job in a very important position for the State of Alabama. Despite being in his mid-70s he is getting a lot of encouragement to run.
John Merrill won an impressive victory for Secretary of State. His reception on Inauguration Day was extremely eye-opening. He had people lined up for blocks outside the State Archives Building. It looked like a Wallace rally of bygone days. It is obvious that he built a statewide grassroots organization during his three year journey of running for secretary of state. He is probably the best retail politician of the entire aforementioned horses.
Jim Ziegler is probably the most colorful of the pack. His predecessor as state auditor was the quietest state officeholder in memory. This will not be the case with Mr. Ziegler. He will be fun to watch.
Roy Moore came to life again as the same-sex marriage issue took front and center of the state news for over a month. State law prohibits someone from running for a judgeship in Alabama if they are over 70. Moore will be 72 in 2018, the year his term will be up. He is in good health and looks much younger than 70. He has seemed to always aspire to be governor. He ran several times during his sabbatical from the Supreme Court. However, people seem to think of him as a Supreme Court judge rather than Chief Executive.
There is a move afoot within the legislature to remove the age 70 retirement provision. Most observers believe that this legislation is designed specifically to allow Moore to continue as Chief Justice. If this provision is not achieved, look for Roy Moore to be in the 2018 Governor's Race.
See you next week.
Steve Flowers is Alabama's leading political columnist. His weekly column on Alabama politics appears in over 60 Alabama newspapers. He may be reached at www.steveflowers.us.
Opinion | The blackest Black Friday ever
"The coming weeks are going to be difficult, no doubt about that."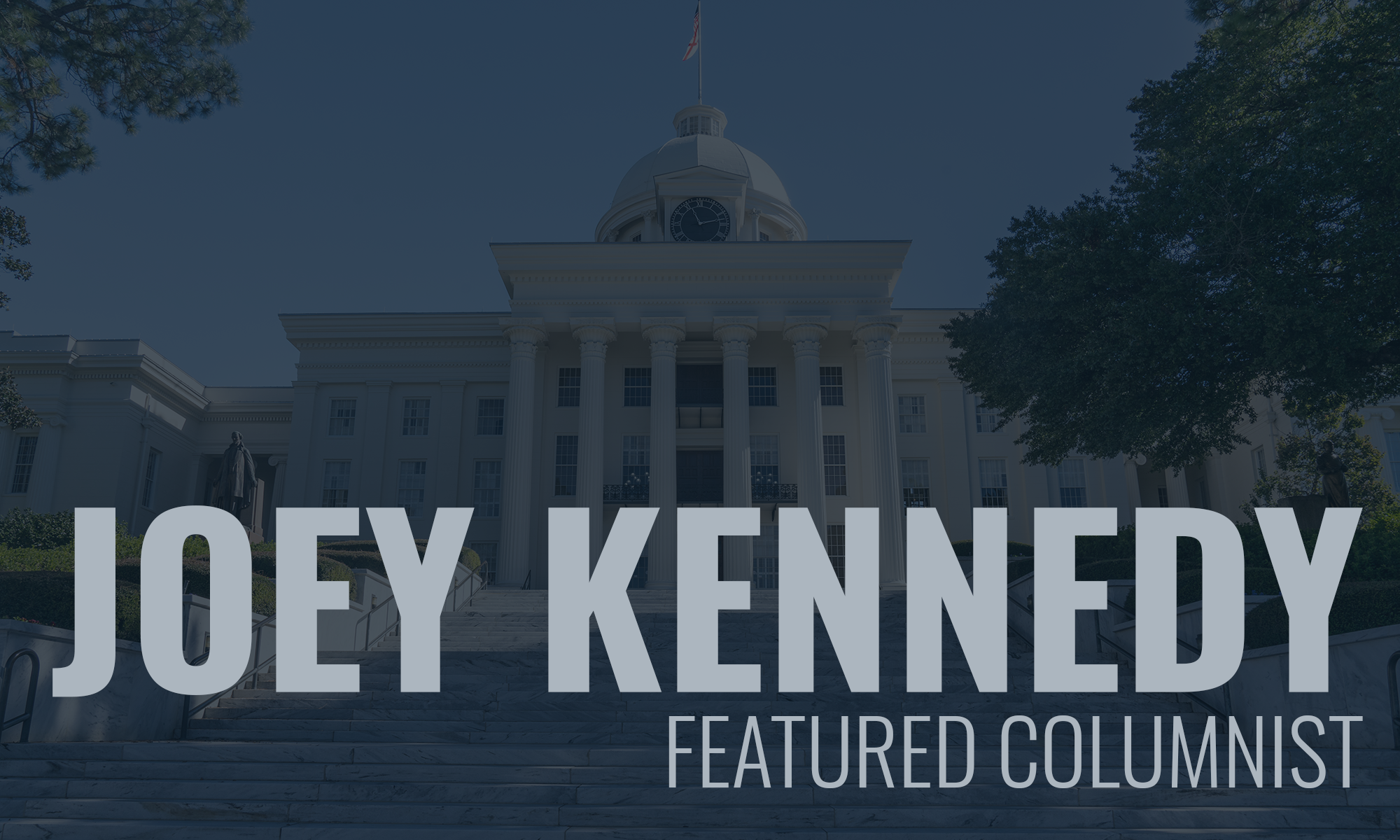 Thursday was Thanksgiving, and it's understandable that many people didn't have a lot to be thankful for. More than 260,000 people are dead because of the COVID-19 pandemic that Donald Trump simply ignored. Around 3 million people have been infected, with many of those suffering lifelong health complications from the virus.
A first Thanksgiving without loved ones. A first Christmas without loved ones bearing down.
Millions of people lost their jobs because of the pandemic. Hundreds of thousands are in danger of being evicted from their homes. Many don't have water or power or heat as the winter settles in.
Thanksgiving? Really?
Except …
Yes, there are many things to be thankful for. Our families, if we have them. Our friends, and we all have them. Our animals, and many of us have them.
We can be thankful that the long, horrible tenure of Donald Trump is nearly over. It's the end of an error.
We can hope that racism will be wrong again. That homophobia, misogyny, xenophobia, and cruelty will fall from the everyday ordinary to the awful extraordinary. Kids in cages, separated from their parents, no more. Chaos in government simply an anomaly at last.
We can hope. That alone is something to be thankful for.
The year 2020 has been a hot mess. Masks, social distancing, hand washing and sanitizing are the norm now. They may be forever.
We should be thankful that COVID-19 vaccines are on the horizon. But that's a strange thankfulness, and we cherish a vaccine for a disease that didn't have to spread as far and wide as it did. It was mismanaged as badly as a crisis can be mismanaged.
There still are people out there who refuse to wear masks or who believe the virus is a hoax. A doctor described people she was caring for who were dying, and all the time denying the virus existed, even to their last breaths.
That's certainly nothing to be thankful for.
Our health care workers, those on the front lines, deserve our thanks and our love. As do grocery store workers, first responders, teachers, and delivery people. Heroes work there.
I'm personally thankful for my wife of 41 years. My daughters in San Diego. My friends here and elsewhere. My pugs and other dogs and animals. I've got plenty to be thankful for, when we pare life down and don't expect so much.
The coming weeks are going to be difficult, no doubt about that.
Too many people traveled this Thanksgiving, and there's going to be a price to pay. Too many people are making plans for Christmas, and there's going to be a price to pay. Too many people are planning New Year's Eve celebrations, and there's going to be a price to pay.
Oh, I'll have some champagne and stay up until midnight on New Year's Eve, if only to witness that this damn year doesn't hang around for one second longer than is allowed.
Perhaps we can see a light at the end of this 2020 tunnel. Maybe by spring, we'll all be vaccinated, and this pandemic will be at the beginning of its end.
But if 2020 has taught us anything, it's that we can't count on, yes, anything.
This is Black Friday. The blackest Black Friday ever. Be careful out there. Wash your hands and wear a mask. Take care of each other. Believe in science. Don't trust a reality show president who, fortunately, finally has been fired.
Do your best to do your best. Let's have a new year that at least promises hope.
Dig deep and find what you're thankful for. Then hug it close with all your might.