INSIDE THE STATEHOUSE
By Steve Flowers
On a picture perfect sunny January day Governor Robert Bentley was sworn in for his second term as governor, along with all of the other constitutional state officeholders. Taking their oath of office on the same day were Lt. Gov. Kay Ivey, Attorney General Luther Strange, State Treasurer Young Boozer, and State Agriculture Commissioner John McMillan. They were all sworn in for a second four year term. Newcomers Secretary of State John Merrill and State Auditor Jim Ziegler also took office on January 19.
Speculation has already begun as to which of these folks are eyeing Dr. Bentley's office four years henceforth.  It is shaping up as quite a governor's race in 2018. Unlike Bentley's 2014 coronation victory trot, this one will be quite a horse race. Beginning in September, I will handicap the potential horses for the 2018 derby for the brass ring of Alabama politics. I have a list of 18 potential horses that we will begin with as we handicap the derby.
However, I will give you a sneak preview of the race with a quick look at the current statewide officeholders. Luther Strange begins the derby as the favorite. Big Luther's victory for reelection as attorney general was very impressive. He was the only one of the five running for reelection to get serious opposition. He destroyed the Democratic candidate despite close to $2 million of Indian casino gambling money being spent against him. If Luther quietly does his job as AG and sticks to his knitting he has a political bonanza on the horizon. The BP settlement will come in at almost the time that the horses are entering the chute. This could be the salvation of the State General Fund and a political windfall for Strange.
When John McMillan and Young Boozer ran for their respective positions as Agriculture Commissioner and State Treasurer, I said that I had never seen two people run for these posts who were any more qualified. Indeed, if they had applied through the State Merit System they would have been hired. They were hired by the people of Alabama in 2010 and rehired in 2014. Both men have done exemplary jobs as was expected. However, I doubt that either one has decided whether or not they want to run for governor.
Boozer seems even more ambivalent than McMillan. He has a sincere demeanor that is totally apolitical. That sincerity and aloofness is what appeals to people. He also has a memorable name.
McMillan is just a good honest guy who has done a good job in a very important position for the State of Alabama. Despite being in his mid-70s he is getting a lot of encouragement to run.
John Merrill won an impressive victory for Secretary of State. His reception on Inauguration Day was extremely eye-opening. He had people lined up for blocks outside the State Archives Building. It looked like a Wallace rally of bygone days. It is obvious that he built a statewide grassroots organization during his three year journey of running for secretary of state. He is probably the best retail politician of the entire aforementioned horses.
Jim Ziegler is probably the most colorful of the pack. His predecessor as state auditor was the quietest state officeholder in memory. This will not be the case with Mr. Ziegler. He will be fun to watch.
Roy Moore came to life again as the same-sex marriage issue took front and center of the state news for over a month. State law prohibits someone from running for a judgeship in Alabama if they are over 70. Moore will be 72 in 2018, the year his term will be up. He is in good health and looks much younger than 70. He has seemed to always aspire to be governor. He ran several times during his sabbatical from the Supreme Court. However, people seem to think of him as a Supreme Court judge rather than Chief Executive.
There is a move afoot within the legislature to remove the age 70 retirement provision. Most observers believe that this legislation is designed specifically to allow Moore to continue as Chief Justice. If this provision is not achieved, look for Roy Moore to be in the 2018 Governor's Race.
See you next week.
Steve Flowers is Alabama's leading political columnist. His weekly column on Alabama politics appears in over 60 Alabama newspapers. He may be reached at www.steveflowers.us.
Print this piece
Opinion | Dodge the Economic Impact Payment card fees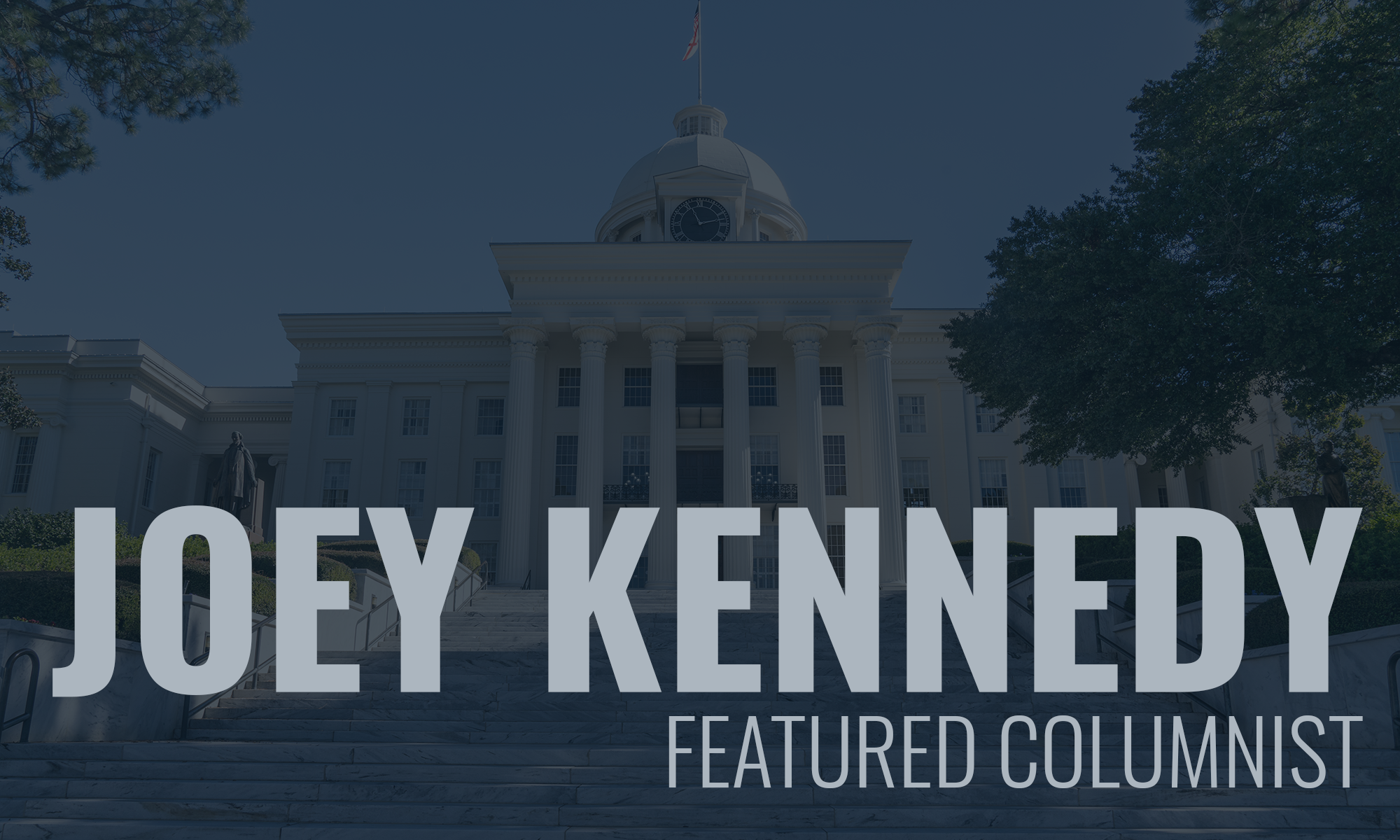 My wife received her $1,200 stimulus payment as a direct deposit several weeks ago. I did not get one, even though we file a joint income tax return, she makes more money than I, and our money is deposited into the same bank account.
I just figured there was some kind of mix-up. That's fine; mostly I'm patient when I'm getting "free" money. I'm not teaching this summer, so the money will come in handy when it comes.
Then this week, a lawyer friend and his wife received their stimulus money on a prepaid debit card. Luckily, my lawyer friend is a lawyer. He always reads the fine print.
More than likely, I would have thrown the fine print part of the stimulus in the trash, and maybe the debit card, too, because the whole thing looks like some sort of scam. And my friend says that in some ways, it is.
About 4 million of the debit cards were sent out by "Money Network Cardholder Services," with a return address in Omaha, Neb. They are issued by MetaBank, N.A. There is no indication on the envelope that this is indeed the stimulus money approved by Congress. There is a flier inside that says "Enclosed is your Economic Impact Payment Card." According to reports, the debit cards have been tossed into the garbage by people who think they are some elaborate scam or a solicitation for one of those high-interest credit cards.
They are valid, and your money is loaded onto them for you to spend like any Visa card. Except there are some catches, and this is what my friend is miffed about. He believes unsophisticated folks (that could be me) and marginalized people who receive the cards will succumb to the various fees that an unaware card user can incur.
Most services have no cost. Buy what you want, call for a balance inquiry, transfer the funds to your personal bank account, and use in-network ATMs that carry the AllPoint brand and you won't be charged.
However, there are fees for using out-of-network, domestic ATMs ($2 after the first withdrawal), $3 for ATM withdrawals in another country, even getting a balance from your ATM, either in-network, out-of-network, domestic and international (25 cents a pop).
If your card is lost or stolen, you'll pay for that as well. It'll cost $7.50 for a new card, and if you want it expedited, that'll be $17. If I lose my bank's debit card, or if the card is stolen (both of which have happened to me), my bank replaces the card for free in about five days. If you lose your "economic impact payment card," it could cost you $24.50 to have it replaced in a timely manner.
And here's where you can really run up charges: If you use a bank teller for a cash withdrawal on the card, there's no charge for the first withdrawal, but $5 for subsequent withdrawals using a teller.
If only a small percentage of users end up paying fees because they used the wrong ATM or prefer to get their cash from a human teller, that could add up to millions of dollars for somebody up the line, and that somebody is not going to be you or me.
I'm not complaining. I'm just urging caution if you're one of the millions of people who received one of these debit cards. Be aware they are coming and don't fall into the fee-trap that comes with them.
I'm no financial wiz – my family and friends can attest to that – but if I get one of those debit cards, I'm just going to transfer the whole amount into our checking account. If you don't have a bank account, and many people don't, I would just cash it out then cut up the card.
But be aware these cards are going out, and if you're waiting on your stimulus check, you might get a debit card instead. Don't throw it away. Buy something. It's what they want you to do.

Joey Kennedy, a Pulitzer Prize winner, writes a column each week for Alabama Political Reporter. Email: [email protected]
Print this piece