Legislature Passes Innovator Liability Legislation
By Brandon Moseley
Alabama Political Reporter
Tuesday, April 28, the Alabama House of Representatives passed SB 80, which has already been passed by the Alabama Senate.  SB80 was sponsored by State Senator Cam Ward (R-Alabaster).  The legislation overturns the Alabama Supreme Court's decision in Weeks v. Wyeth, which Sen. Ward called an outlier. 
It costs an enormous amount of money to test a potential new drug.  To get FDA (US Food and Drug Administration) approval often involves animal trials and human trials with no guarantee that the FDA will give that approval.  Once approved the pharmaceutical company only has a few years to make that money back before those patents expire and every drug manufacturer is allowed to make generic versions of made brand-name manufacturers liable for injuries arising from their competitors' generic copycat products.  The United States has a bizarre legal system that allows law firms to solicit current/former users of drugs/treatments in class action law suits claiming side effects (many of which are often known from the drug trials) and sue the drug company that in many cases has extended their lives.  Weeks v. Wyeth held the original drug company liable not just for side effects of the name brand drug they sold; but also for the side effects of the generic copies of their drug, even though they received none of that revenue and have no control over the manufacturing process by the generic drug maker.  SB80 overturns that precedent.
Senator Ward said, "Today is a significant win for businesses that champion innovation and for Alabama's continued economic development.  Innovation should not carry with it indefinite liability, especially for products that the creator never made or sold.  Unfortunately, our Supreme Court gave life to this warped theory of 'innovator liability,' even though nearly every other court nationwide has squarely rejected it. But the Legislature answered the call and moved swiftly to restore the settled legal principles that have helped to make Alabama's growing manufacturing industry an engine of growth and a source of jobs for thousands of Alabamians."
The Alabama Senate passed SB80 by a 32-0 margin, and the House by a 86-14 margin.  Representative Jack Williams (R-Vestavia) sponsored the House companion bill, HB 110.
Historically Alabama has been considered to be one of the worst states for companies due to tort laws here.  The legislature, especially since 2010, has worked to make the laws a little more friendly for defendants and their insurance companies.
SB80 now goes to the Governor for his signature.
Alabama nursing homes can't use rapid COVID-19 test machines without federal guidance
In Alabama, there were 686 coronavirus deaths in long-term care facilities as of Wednesday, which was 42 percent of the state's 1,639 COVID-19 deaths at that point.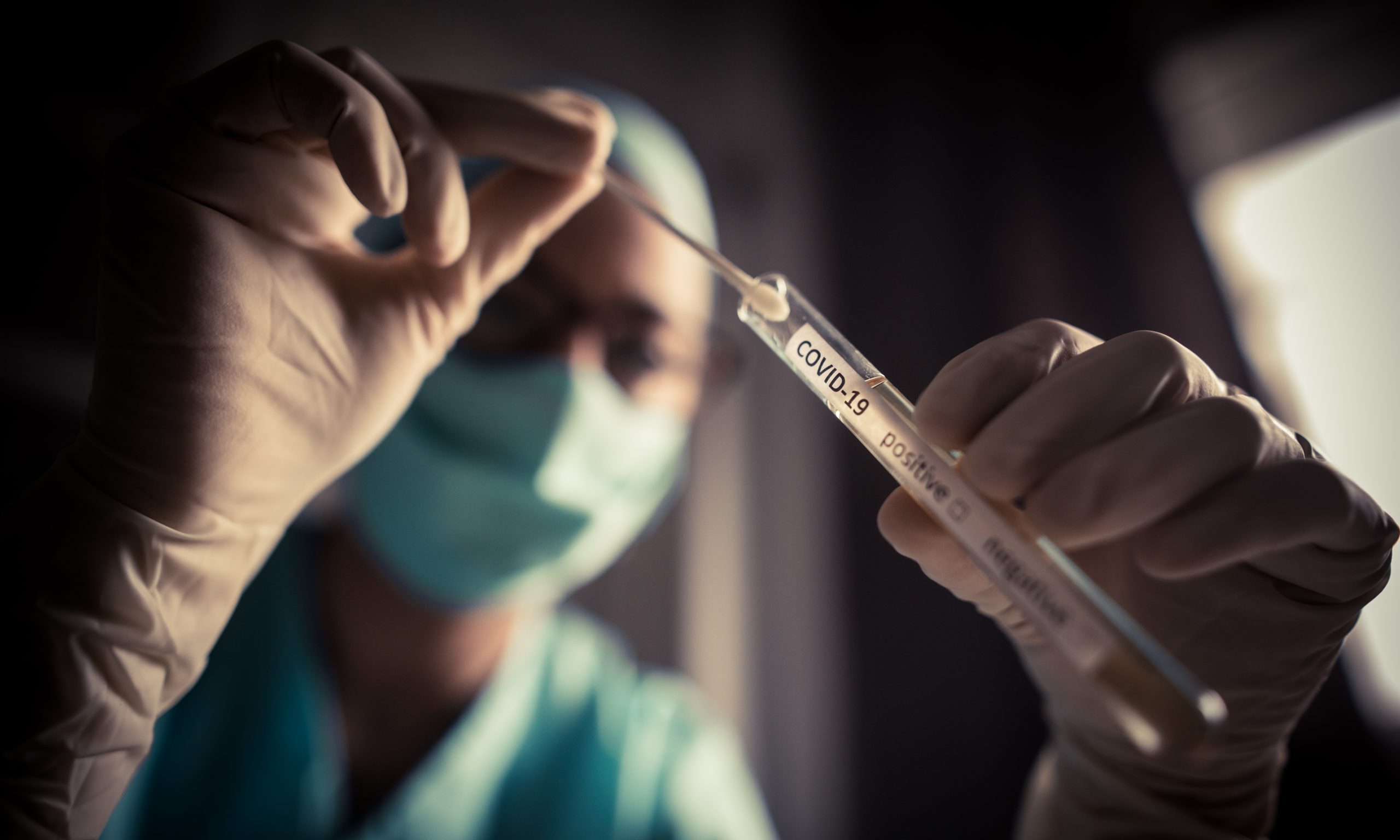 Some Alabama nursing homes have received rapid, point-of-care COVID-19 test machines, but without guidance from the federal agency that sent them, the machines aren't being used.
It's been three weeks since the Centers for Medicare and Medicaid Services in a nationwide conference call with nursing home administrators announced plans to disburse the machines, which can provide results in 15 minutes.
John Matson, director of communications for the Alabama Nursing Home Association, told the Alabama Political Reporter on Wednesday that CMS has said it will send the rapid testing machines to 78 Alabama nursing homes to start, and eventually will supply one to each nursing home in the state. He said some of those 78 facilities have received them while some are still waiting for delivery.
"The biggest thing we're waiting on from CMS is guidance on when and how it wants us to use these machines," Matson said.
Matson said that CMS officials on the July 16 conference call said that regulations and guidance on the testing machines weren't yet ready, but that the agency wanted to go ahead and disburse the machines.
"They wanted to distribute machines and then let the guidance and the regulations catch up," Matson said.
The Trump administration touted the rapid tests machines' ability to bolster testing in nursing homes, which care for older, sick people who are at most risk of serious complications and death due to coronavirus.
As of July 30, 43 states reported 62,925 COVID-19 deaths, which was 44 percent of all coronavirus deaths in those states, according to the Kaiser Family Foundation.
In Alabama, there were 686 coronavirus deaths in long-term care facilities as of Wednesday, which was 42 percent of the state's 1,639 COVID-19 deaths at that point.
While nursing home administrators await those federal guidelines to be able to use the rapid test machines, it's taking longer to get COVID-19 test results from many labs. Matson said some nursing homes are seeing wait times for results as long as a week, which public health experts say makes the results nearly worthless.
"Not every nursing home is experiencing that, but we do know that some are experiencing a longer turnaround time," Matson said.  "As we've said before, knowledge is key, and when we run those tests we need those tests results back in a timely manner so we know how to properly treat our patients and our employees."
The Alabama Department of Public Health on July 31 said that as Alabama continues to see an increase in the number of new COVID-19 cases, it's taking commercial labs and ADPH's lab an average of seven days to get results.
ADPH in the release states that the lengthier turnaround time for test results is due to several factors, including supply chain problems with test reagents, more demand for coronavirus tests nationwide, "and in some cases, increased numbers of unnecessary tests."
"I think it's important to emphasize that that is essentially a worthless result," said Dr. Jeanne Marrazzo, director of infectious disease at UAB, during a press briefing July 30. "At that point, all it tells you is that six days ago you were negative."
And there are problems with the rapid testing machine's accuracy. CMS has said the machines have an error rate of between 15 and 20 percent, and that a negative test result on the machines shouldn't be used to rule out a possible case.
"Negative results should generally be treated as presumptive, do not rule out SARS-CoV-2 infection and should not be used as the sole basis for treatment or patient management decisions, including infection control decisions," CMS said in a FAQ on the rapid test machines for nursing homes.
Matson said CMS told nursing homes that while a negative test result should be followed up with a subsequent lab test to be certain, a positive result on the rapid test machines very likely means the person has coronavirus.