Marsh Releases Omnibus Gaming Bill, with Opposition on Fifth Floor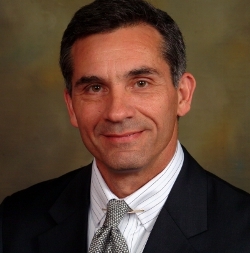 By Bill Britt
Alabama Political Reporter
MONTGOMERY—On Thursday, President Pro Tem Del Marsh (R-Anniston) released a copy of his omnibus gaming bill, which would authorize gaming at certain locations throughout the State.
There are many obstacles to Marsh's plan, but the greatest is coming from Speaker of the House Mike Hubbard (R-Auburn), who reportedly has his own plan on how gaming should be implemented and it involves a monopoly.  
Under Marsh's plan, a vote of the people would be required to amend Section 65 of the Constitution of Alabama of 1901, that prohibits "lotteries and gift enterprises."
The legislation would establish:
An Alabama Lottery. 
The Alabama Lottery Corporation.
It would also:
Authorize and regulate gaming by entities currently licensed to conduct pari-mutuel wagering at the four existing racetracks in Alabama (pari-mutuel wagering is currently legal).
Levy a State gross receipts tax and a Local gross receipts tax on gaming revenue of the racetracks.
Levy a tax on vendors of gaming equipment.
Provide for the disposition of lottery proceeds and State gaming tax proceeds, to create the Alabama Lottery and Gaming Commission.
Implement, regulate, and administer gaming. 
Regulate and supervise the Alabama Lottery and Alabama Lottery Corporation.
Authorize the Governor to negotiate a compact for gaming with the Poarch Creek Band of Indians.
Require the Legislature to pass general laws to implement the amendment.
Many Senators are saying privately that they support Marsh's plan, but require more details. Others are finding it a bitter pill, they may see fit to reluctantly swallow. All who spoke on background say they prefer this plan to raising hundreds of millions through tax increases.
One stumbling block to Marsh's proposal is coming from the Poarch Creek Band of Indians (PCI) who have offered to give the State up to $250 million, in return for an exclusive gaming compact.
The offer from PCI would give the tribe a monopoly on gaming throughout the State and would eliminate competition from three of the four facilities already licensed to operate pari-mutuel wagering. This would include the Birmingham Racecourse, VictoryLand and Greenetrack. PCI is the primary owner of the track in Mobile, and they said they would not expand gaming operations to that location, as it would diminish returns at their Atmore casino. 
However, the greatest barrier to the passage of the Marsh plan is Hubbard. He has reportedly made a deal with the PCI to pass legislation that would authorize Gov. Bentley to enter into an exclusive compact with the tribe, cutting out all competition. A compact with the tribe would not require a constitutional amendment, only an agreement with the State, signed by the Governor and approved by the US Department of The Interior.
According to sources, PCI lobbyist/former State Rep. Jim Barton, and Alison and Phillip Kinney have met with Hubbard on several occasions. PCI Vice Chair of Governmental Affairs Robbie McGhee and other PCI officials met with Hubbard as well.
Several insiders have reported that an agreement has already been reached between the PCI and Hubbard to allow the tribe exclusive rights to gaming throughout the State.
Hubbard, who is facing 23 counts of felony public corruption, has had a relationship with PCI since 2010, when PCI funneled money through RSLC and into State Republican coffers when Hubbard was Chairman of the Alabama Republican Party. Marsh and Hubbard worked in tandem to bring the tribal money into the ALGOP under a series of transfers with RSLC.
In an interview with the Alabama Political Reporter in October 2012, McGhee stated that Marsh had visited the tribe and a request to fund the ALGOP was agreed to. When McGhee was asked if the request for the money came from Del Marsh he said, "Yes." When asked again McGhee said, "It wasn't at our request, it was at his [Marsh's] request."
While the Alabama Political Reporter revealed many of the details of the transactions, a leaked internal investigation conducted by Republican State Leadership Committee (RSLC) concluded that Hubbard, along with senior members of the RSLC, violated Alabama law in an attempt to hide "Toxic" campaign funds through a "one-for-one" money swap. 
There is a great deal of speculation as to why Hubbard would want to cross his old friend Marsh by making a deal that would kill his omnibus gaming bill. 
On Thursday, while Marsh was releasing his plan to the media, Hubbard was in Lee County at a Motions hearing in his felony corruption case.
Alabama's COVID-19 cases continue to rise
Alabama's ongoing increase in new cases and COVID-19 hospitalizations is especially worrisome for public health experts as flu season arrives and several holidays are just around the corner.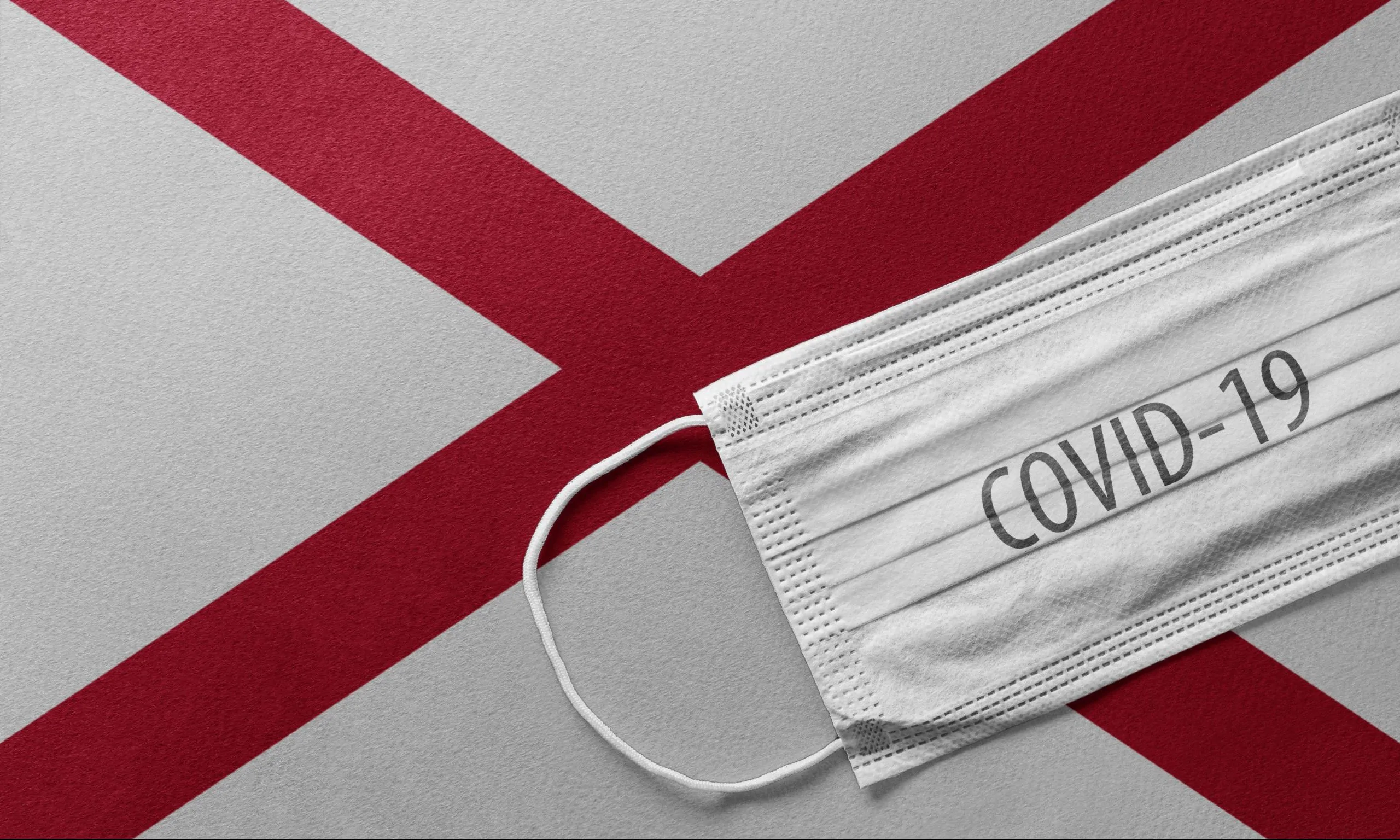 The number of new confirmed COVID-19 cases in Alabama continues to rise, with 1,789 new cases reported Saturday, despite fewer tests being conducted, and cases are up 55 percent from two weeks ago, based on a 14-day average of daily case increases.
Alabama's ongoing increase in new cases and COVID-19 hospitalizations is especially worrisome for public health experts as flu season arrives and several holidays are just around the corner.
Coronavirus cases in the U.S. surpassed 9 million on Thursday, and numerous states were seeing surges in cases and hospitalizations. Nearly 1,000 Americans died from COVID-19 on Wednesday, and the country has reported several days of record-high new cases.
"There's going to be a whole lot of pain in this country with regard to additional cases, hospitalizations and deaths," said Dr. Anthony Fauci, White House coronavirus task force adviser and director of the National Institute of Allergy and Infectious Diseases, in a CNBC interview Wednesday. "We are on a very difficult trajectory. We are going in the wrong direction."
There were 960 hospitalized COVID-19 patients in Alabama on Friday, and the seven-day average of daily hospitalizations hit 976 on Friday, the highest it's been since Sept. 2 and 29 percent higher than a month ago.
More than 1,000 hospitalizations were reported in Alabama on Tuesday for the first time since August. Huntsville Hospital was caring for 163 coronavirus patients Friday, the largest number since Aug. 19. UAB on Friday had 58 COVID-19 patients and has been hovering between 60 and 70 patients for the last several weeks.
While the number of new cases is rising, the number of tests being performed has been declining. Over the last two weeks, Alabama reported, on average, 6,961 cases per day, 9 percent fewer cases than a month ago.
The rising cases and declining tests are also reflected in the percentage of tests that are positive, which on Saturday was well above public health experts' target of 5 percent or below. 
The state's positivity rate on Saturday was 21 percent, according to APR's tracking of new cases and reported tests over the past two weeks. Many other COVID-19 tracking projects calculate the state's percent positivity by dividing the 7- and 14-day averages of daily case increases by the 7- and 14-day averages of daily test increases.
The Alabama Department of Public Health calculates the positivity rate differently, instead dividing the number of daily cases by the number of individuals who have been tested, rather than the total number of tests done, as some people may have more than one test performed.
There are no federal standards on how states are to report COVID-19 testing data, and a myriad of state health departments calculate positivity rates differently. 
Even so, ADPH's own calculations show Alabama's percent positivity is nearly double where public health experts say it needs to be, or else cases are going undetected. According to ADPH's calculations, the percent positivity on Oct. 24 was 9.6 percent, up 33 percent from the 7.2 percent positivity on Sept. 26. 
As of Saturday, there have been 2,967 confirmed and probable COVID-19 deaths reported in Alabama, with 427 reported this month, 19 percent more deaths than were reported in September.
On Saturday, ADPH reported 35 confirmed and probable deaths.