Red Snapper Season Limited to Just Ten Days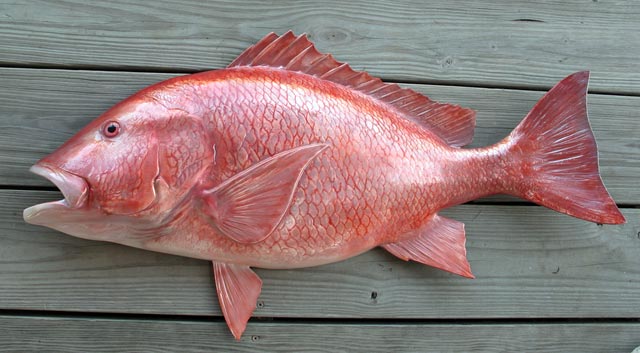 By Brandon Moseley
Alabama Political Reporter
Thursday, April 30, the National Oceanic and Atmospheric Administration (NOAA) announced that the 2015 Red Snapper season length for recreational fishermen in the Gulf of Mexico will be just ten days: from June 1 to June 10 in federal waters.  Charter boats will have a 44 day season from June 1 to July 14.
US Senator Richard Shelby (R-Alabama) said in a statement "NOAA's red snapper season announcement today is deeply disappointing.  While the decision to increase the number of days for charter boats to fish is a step in the right direction, limiting private anglers to only 10 days this year is completely unacceptable."
Sen. Shelby continued, "Today's announcement also further demonstrates the failure of the current system by which NOAA counts red snapper, and it is clear that significant reforms are needed immediately.  I will continue to use every tool available to me in the Senate and on the Appropriations Committee to press for changes to NOAA's misguided policies that have left anglers with far too few fishing opportunities."
US Representative Bradley Byrne said on Facebook, "Some good news and bad news on Red Snapper today. I was disappointed to learn that this year's Red Snapper season for recreational fishermen will only be 10 days. Our fishermen deserve better. Now here's some good news: the House Natural Resources Committee today approved a bill to reauthorize the Magnuson-Stevens Act, which governs federal fisheries. The bill includes my language to give Gulf States more control over Red Snapper and do away with NOAA's bad science. I'm going to keep pushing for reforms that will lead to a longer Snapper season."
Sen. Shelby said, "NOAA's red snapper season announcement today is deeply disappointing.  While the decision to increase the number of days for charter boats to fish is a step in the right direction, limiting private anglers to only 10 days this year is completely unacceptable."
Alabama State Auditor Jim "Waste Cutter" Zeigler (R) said on Facebook, "Red snapper season 10 days for recreational anglers, June 1-10. Another example of why we need to get out from under feds and return to state regulation."
Sen. Shelby said, "Year after year, commercial and recreational anglers have fewer fishing opportunities due to NOAA's misguided practices regarding red snapper," said the Alabama senator who has been a leading voice for Gulf fishermen. "The red snapper fishery is a key economic driver and is integral to the way of life on Alabama's Gulf Coast. The federal government's failure to properly oversee red snapper stocks has a damaging impact on fishermen and businesses alike, which is why I will continue to fight for improved management, sounder science, and more accurate data to help commercial and recreational fishermen gain increased access to the robust red snapper population on the Gulf."
The recreational red snapper season quota is now divided between private anglers and federal for-hire vessels in the Gulf of Mexico.  NOAA announced that private anglers will have a 10-day season in federal waters with a catch target of 3.234 million pounds of red snapper, and will fish from Monday, June 1, at 12:01 a.m. until Thursday, June 11, at 12:01 a.m.  Federal for-hire vessels will have a 44-day season in federal waters and divide 2.371 million pounds of fish from Monday, June 1, at 12:01 a.m. until Wednesday, July 15, at 12:01 a.m.  In federal waters, the red snapper bag limit is again just two fish with a 16-inch minimum total length size limit. The total red snapper allowable catch has increased from 11 million pounds to 14.3 million pounds. The commercial quota is set at 7.29 million pounds and the total recreational quota is now 7.01 million pounds.
Today is Thanksgiving
Today is a national and state holiday. Schools, banks, government offices and many private businesses are closed.
Four hundred years ago, on Nov. 11, 1620, after 66 days at sea, a group of English settlers landed near what is today Cape Cod in Massachusetts. Onboard the Mayflower were 102 men, women, and children, including one baby born during the Atlantic crossing, who made up the Pilgrims.
The Mayflower, captained by Christopher Jones, had been bound for the mouth of the Hudson River. The ship took a northerly course to avoid pirates, but the decision to avoid the then widely traveled sea lanes to the New World took the ship into bad weather, which had blown the Mayflower miles off course and left the ship damaged. Off Cape Cod, the adult males in the group made the fateful decision to build an entire colony where none had existed prior. They wrote and signed the Mayflower Compact.
"In the name of God, Amen. We whose names are underwritten, the loyal subjects of our dread Sovereign Lord King James, by the Grace of God of Great Britain, France, and Ireland King, Defender of the Faith, etc. Having undertaken for the Glory of God and advancement of the Christian Faith and Honour of our King and Country, a Voyage to plant the First Colony in the Northern Parts of Virginia, do by these presents solemnly and mutually in the presence of God and one of another, Covenant and Combine ourselves together in a Civil Body Politic, for our better ordering and preservation and furtherance of the ends aforesaid; and by virtue hereof to enact, constitute and frame such just and equal Laws, Ordinances, Acts, Constitutions and Offices from time to time, as shall be thought most meet and convenient for the general good of the Colony, unto which we promise all due submission and obedience. In witness whereof we have hereunder subscribed our names at Cape Cod, the 11th of November, in the year of the reign of our Sovereign Lord King James, of England, France and Ireland the eighteenth, and of Scotland the fifty-fourth. Anno Domini 1620."
After a few weeks off Cape Cod, they sailed up the coast until they reached Plymouth. There they found a Wampanoag Indian village that had been abandoned due to some sort of plague. During the Winter of 1620-1621 they lived aboard the Mayflower and would row to shore each day to build houses. Finally, they had built enough houses to actually move to the colony, but the cold, damp conditions aboard the ship had been costly.
Some 28 men, 13 women (one of them in child birth), and 8 children died in that winter. Governor John Carver would die in April. His widow, Kathrine White Carver, would follow a few weeks later. There is some recent archaeological evidence suggesting that some of the dead were butchered and eaten by the survivors.
The Mayflower and her crew left for England on April 5, 1621, never to return.
About 40 of the Pilgrims were religious Separatists, members of a Puritan sect that had split from the Church of England, in defiance of English law. In 1609, they immigrated to Holland to practice their religion but ran into problems there too. Others in the group had remained part of the Church of England but were sympathetic to their Separatist friends. They did not call themselves Pilgrims, that term was adopted at the bicentennial for the Mayflower voyage. The members of core Separatist sect referred to themselves as "Saints" and people not in their sect as "Strangers."
In March 1621, an English speaking Native American, named Samoset, visited the Plymouth colony and asked for beer. He spent the night talking with the settlers and later introduced them to Squanto, who spoke even better English. Squanto introduced them to the chief of the Wampanoag, Massasoit.
Squanto moved in with the Pilgrims, serving as their advisor and translator. The friendly Wampanoag tribe taught the Pilgrims how to hunt and grow crops. The two groups began trading furs with each other.
William Bradford, a Separatist who helped draft the Mayflower Compact, became the longtime Plymouth Governor. He was also the writer of the first history of the Plymouth Colony and the Mayflower. Bradford's more notable descendants include author, dictionary writer and scholar Noah Webster; TV chef Julia Child; and Supreme Court Chief Justice William Rehnquist.
In the fall of 1621, 399 years ago, the Pilgrims invited their Wampanoag Indian friends to a feast celebrating their first harvest and a year in the New World with a three-day festival. This has become known as the first Thanksgiving.
Today is a national and state holiday. Schools, banks, government offices and many private businesses are closed.