By Brandon Moseley
Alabama Political Reporter
On Tuesday, May 5, Senate President Pro Tem Del Marsh (R-Anniston) unveiled the latest version of his gambling expansion plan at a press conference in the State House.
Reporters asked Senator Marsh what he thought of Governor Robert Bentley (R) calling his gambling bill an ugly bill.  Marsh retorted, "I think his tax plan is a pretty ugly tax package." Marsh said his plan is a C.A. (constitutional amendment) and does not go to the Governor for his signature.
Sen. Marsh said that his plan will create 11,000 new jobs.  Marsh said that the Poarch Creek Indians' (PCI) Plan, which is being supported by Speaker of the House Mike Hubbard (R-Auburn) and the Governor's plan both create no jobs.  Marsh said that his plan has a $1.28 billion economic impact versus none for the Creek Plan and the Governor's Plan.
Sen. Marsh says that his plan would generate $400 million in new revenues annually versus a $250 million one time payment for the Creek plan and $541 million in new taxes with the Governor's plan.
The Anniston State Senator said that his policy is fair to all.  The Creek plan creates a monopoly while the Governor's plan raises taxes.  Marsh said that he is for letting the people vote. The Creek plan has no vote of the people and the Governor's plan has no vote of the people.  Marsh vowed to draft the best piece of legislation for gaming possible.
Marsh said over the last four years we have cut 5,500 state jobs.  It is time to let people make the decision.  I just left a briefing of the Personnel, Department of Mental Health, and Medicaid agencies on the dire situation those departments are facing.  It is right to let the people make those decision.  Do we raise taxes or do we find new revenues?
Millions of dollars in revenue leave this state to support gaming in other states. It is common sense to prevent Alabama money from leaving Alabama.
Marsh said that his plan consists of three parts: a State lottery, class 3 gaming in existing facilities, and encourage the governor to have a compact with the Creek Indians.
Marsh appeared on stage with Birmingham Mayor William Bell.
Bell said, "I want to commend Senator Marsh for taking a leadership role."
Mayor Bell said that the Marsh plan improves the economic vitality of the state and creates 11,000 jobs.  Bell said that Birmingham benefits from the Marsh plan which is a controlled process that has a gaming commission.
Bell said that gaming will help Birmingham to attract conferences and conventions to Alabama. Right now we can not offer them (conventions) the same entertainment that Mississippi can.
Bell said that people make a decision to purchase lottery tickets; while a tax is not by choice.
Marsh called on the business community to step up and get behind his plan.
The Alabama Political Reporter asked Marsh why if we are going to open Alabama up to gambling, why we don't we go to Las Vegas and sit down with all the players in that business and invite them to all bring their proposals to Alabama.  You say that Mike Hubbard's plan would create a monopoly; but your plan creates a cartel of Milton McGregor, Greentrack, the Poarch Creek Indians, and the ownership of the Mobile Dog Track, why not let the gaming commission decide who gets these licenses?
Marsh replied I have no problem with that.  If somebody wants to bring that amendment on the floor I am willing to change it.  Marsh said that his plan gives 20 year deals for those already in the state but if the gaming commission wants to bid it out in ten years he is open to that.  "I want the best possible bill."  I am open to any ideas.
Bryan Lyman with the Montgomery Advertiser said that the cost of Medicaid is increasing by up to 10 percent a year and experts in gaming say that 3 to 4 percent growth is the best that can be expected.
Sen. Marsh answered, "We are trying to get a grip on Medicaid."
Marsh said that a compact is up to the governor.
Marsh said that we have spent tens of millions to try to rid the state of those machines, fighting something we have no success with. We are limited in options.  Do we cut another 5500 state jobs? Your option are significant cuts.  Marsh said that the people of this state should decide.
Marsh acknowledged that his legislation does not deal with the immediate problem of the 2016 fiscal year.  Marsh said that while some legislators have suggested a bond issue or borrowing against the trust fund he favors tightening the belt for a year while waiting for the new revenues to come in in the future however, "I will go with the wishes of the body."
The Associated Press's Kim Chandler said that she has talked with every member of the caucus and they prefer a lottery over casinos.
Marsh said that you lose the economic impact with a lottery alone.
The Senate President Pro Tem said that at this point, "I am not hearing a lot of excitement about tax increases.  Would they rather have a lottery than casinos I would say 'yes.'"
Marsh said that the body wants to solve this issue on a long term basis.  Marsh said that the bill reads one facility per area.
Marsh said that Speaker Hubbard is committed to the Creek plan.
The Alabama Political Reporter asked: the legal analysts we have talked to say that the Governor can negotiate with the Indians but it is their opinion that he does not have the authority to expand the gaming without having the people vote on the issue.
Sen. Marsh said I agree.  Expanding Class III gaming would have to be ratified by the people.
Marsh said, "I want to be able to add amendments in committee next week."
Roby warns Americans to be careful this Thanksgiving
Congresswoman Roby urged Alabamians to adjust Thanksgiving holiday activities to avoid spreading the coronavirus.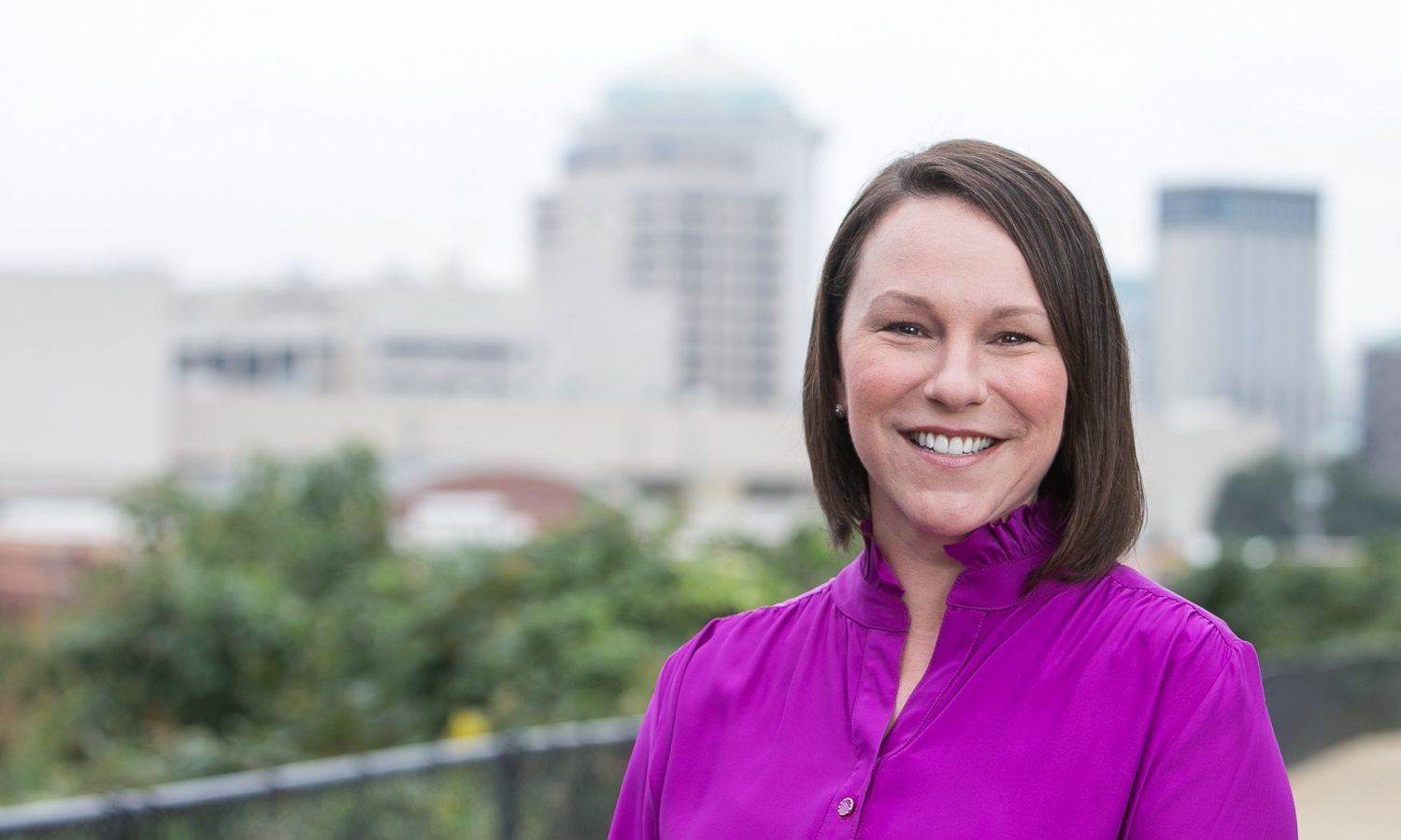 Congresswoman Martha Roby, R-Alabama, warned Alabamians to adjust their Thanksgiving holiday activities to avoid spreading the coronavirus.
"Thanksgiving is a special holiday because it provides us an entire day each year to pause and give thanks for the many blessings we have received," Roby said. "Particularly amid a global pandemic, the stress and craziness of life often make it easy to lose sight of just how much we have to be thankful for. Whether you are gathering with loved ones or remaining in the comfort of your own home, I hope we all take time to celebrate gratitude – something we may not do enough of these days."
"As we've learned to adjust our daily routines and activities throughout the course of this pandemic, we know this Thanksgiving will not look like those of the past," Roby said. "Please be mindful of any safety measures and precautions that have been put in place to help protect your family and those around you. The Alabama Department of Public Health (ADPH) released guidance that includes a list of low, moderate, and high-risk activities in order to help Alabamians have a safer holiday season. ADPH suggests a few lower risk activities such as having a small dinner with members of your household, preparing and safely delivering meals to family and neighbors who are at high-risk, or hosting a virtual dinner with friends."
Congressman Robert Aderholt, R-Alabama, echoed Roby's warning to be safe this Thanksgiving holiday.
Aderholt said: "I want to wish you and your loved ones a Happy Thanksgiving! I hope Thursday is filled with a lot of laughter and gratitude, and that you can share it with friends and family. And while we continue to navigate this Coronavirus pandemic, please stay safe this holiday season."
On Thursday, the CDC encouraged families to stay home as much as possible over the holiday weekend and avoid spreading the coronavirus.
"As cases continue to increase rapidly across the United States, the safest way to celebrate Thanksgiving is to celebrate at home with the people you live with," the CDC said in a statement before the holiday. "Gatherings with family and friends who do not live with you can increase the chances of getting or spreading COVID-19 or the flu."
The CDC has updated its guidelines to encourage families to stay home during the holiday.
The CDC said that postponing Thanksgiving travel is the "best way to protect" against the virus.
If you are sick or anyone in your household is sick, whether you think it is COVID or not, do not travel.
If you are considering traveling for Thanksgiving, avoid traveling to locations where virus activity is high or increasing.
Avoid travel to areas where hospitals are already overwhelmed with patients who have COVID-19.
Try to avoid traveling by bus, train or airplane, where staying 6 feet apart is difficult.
Avoid traveling with people who don't live with you.
You should consider making other plans, such as hosting a virtual gathering or delaying travel until the vaccine is available or the pandemic is more under control.
Discuss with your family and friends the risks of traveling for Thanksgiving.
Try to dissuade people from visiting this holiday.
If you do travel, check for travel restrictions before you go and get your flu shot before you travel.
Always wear a mask in public settings, when using public transportation, and when around people with whom you don't live.
Stay at least 6 feet apart from anyone who does not live with you.
Wash your hands often or use hand sanitizer.
Avoid touching your mask, eyes, nose and mouth.
Bring extra supplies, such as masks and hand sanitizer.
When you wear the mask, make sure that it covers your nose and mouth and secure it under your chin.
Remember that people without symptoms may still be infected, and if so, are still able to spread COVID-19. Remember to always social distance. This is especially important for people who are at higher risk of getting very sick. Keep hand sanitizer with you and use it when you are unable to wash your hands. Use a hand sanitizer with at least 60 percent alcohol.
Try to also avoid live sporting events, Thanksgiving Day parades and Black Friday shopping this year.
Roby represents Alabama's 2nd Congressional District and will be retiring at the end of the year. Aderholt represents Alabama's 4th Congressional District and was re-elected to the 117th Congress.