Public Hearing on Marsh Gaming Expansion Plan Today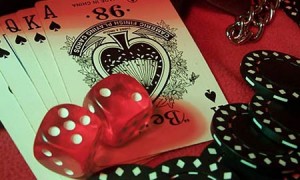 By Brandon Moseley
Alabama Political Reporter
On Tuesday, May 12, the State Senate will hold a public hearing on Senate President Del Marsh's plan that would bring a lottery and Class III gaming to Alabama in order to bring new revenues to Alabama's troubled General Fund.
State Senator Harri Anne Smith (I-Slocumb) announced on Facebook, "Public Hearing in Montgomery on Tuesday at The Alabama State House on Senator Del Marsh's Gaming Bill that does not include Houston Co. The open meeting is at 1 o clock on the 3rd floor and you are welcome to come and speak to the committee. I have asked some of the Senators who are on this committee as well as Senator Marsh to add Houston Co. to this bill and LET THE PEOPLE VOTE. I have not gotten a commitment on whether they will add Houston Co. or not. Your opinions to the committee will matter so if you can attend this meeting, this is your time to stand up for our area. You can speak for or against this bill. Look forward to seeing you there."
Senator Smith has said that Dothan should get one of the proposed Class III gaming facilities. Dothan's Country Crossings was one of the electronic bingo facilities targeted by the Gov. Bob Riley (R) crackdown on illegal gaming.
Senate President Pro Tem Del Marsh (R-Anniston) has proposed a plan that would fund the general fund with a state lottery, class III gaming at the three Indian casinos, as well as at the four dog tracks in Birmingham, Greene County, Mobile, and Shorter.  The Marsh plan would require a referendum of the voters because it is a Constitutional Amendment.  The Marsh plan does not include new taxes or a $250 million one time payment so the estimated $261 million hole in next year's budget will likely not be fully addressed though some legislators have suggested borrowing money to carry the state over until the gambling revenues come in, though Marsh himself has suggested that the state tighten its belt to get through the gap.
Sen. Marsh wrote recently, "Hundreds of millions of Alabama dollars are going to Mississippi, Florida, Tennessee and Georgia to play in their lotteries, their casinos.  Hundreds of millions of Alabama dollars give their children pre-k, their children scholarships, and their seniors' benefits.  And it gives their state governments funding for essential state services.  They receive those benefits while creating new jobs for their people, new investments for their towns and cities, new hotels, restaurants, entertainment facilities, new tourism dollars.  All for them and none for us. With our money."
Sen. Marsh continued, "Folks, that makes no sense.  It is time that Alabama gambling dollars stayed right here in Alabama, creating new jobs for our workers, creating new investments for our businesses, expanding tourism and opportunities for our towns and cities, and creating new funding for our seniors and school children. Without raising taxes."
Many conservatives have announced their opposition to the plan.  Former Alabama Republican Party Chairman Bill Armistead wrote recently, "All forms of gambling have been put on the table: A lottery, Vegas-style casinos for Alabama's dog tracks and the Poarch Creek Indian Reservations.  What has happened to our conservative Republican leadership in Alabama?  Passing new taxes and expanding gambling is not the answer to Alabama's problems. New taxes will be passed on to hard working Alabamians and an expansion of gambling causes the poor to get poorer while the gambling tycoons getting richer and richer."
Sen. Marsh concluded, "It is time we gave the people of Alabama a simple plan, a simple choice.  Higher taxes or expanded gaming? Let the people decide. It is time to for the people to vote on a comprehensive gaming plan that would keep these dollars at home.  We need a plan that addresses all of gaming: a lottery, expansion of casino gaming at four existing tracks in Mobile, Macon County, Greene County and Birmingham, and a gaming pact with Native American casinos.  All in one, simple plan."
If the Committee votes to pass the controversial legislation in today's meeting it could be debated on the floor of the Senate as early as this week.
Fauci calls on governors in states with surging cases to issue mask orders
As COVID-19 deaths in Alabama passed 1,000 on Tuesday, Dr. Anthony Fauci called on governors to issue face mask orders to slow the spread of the virus.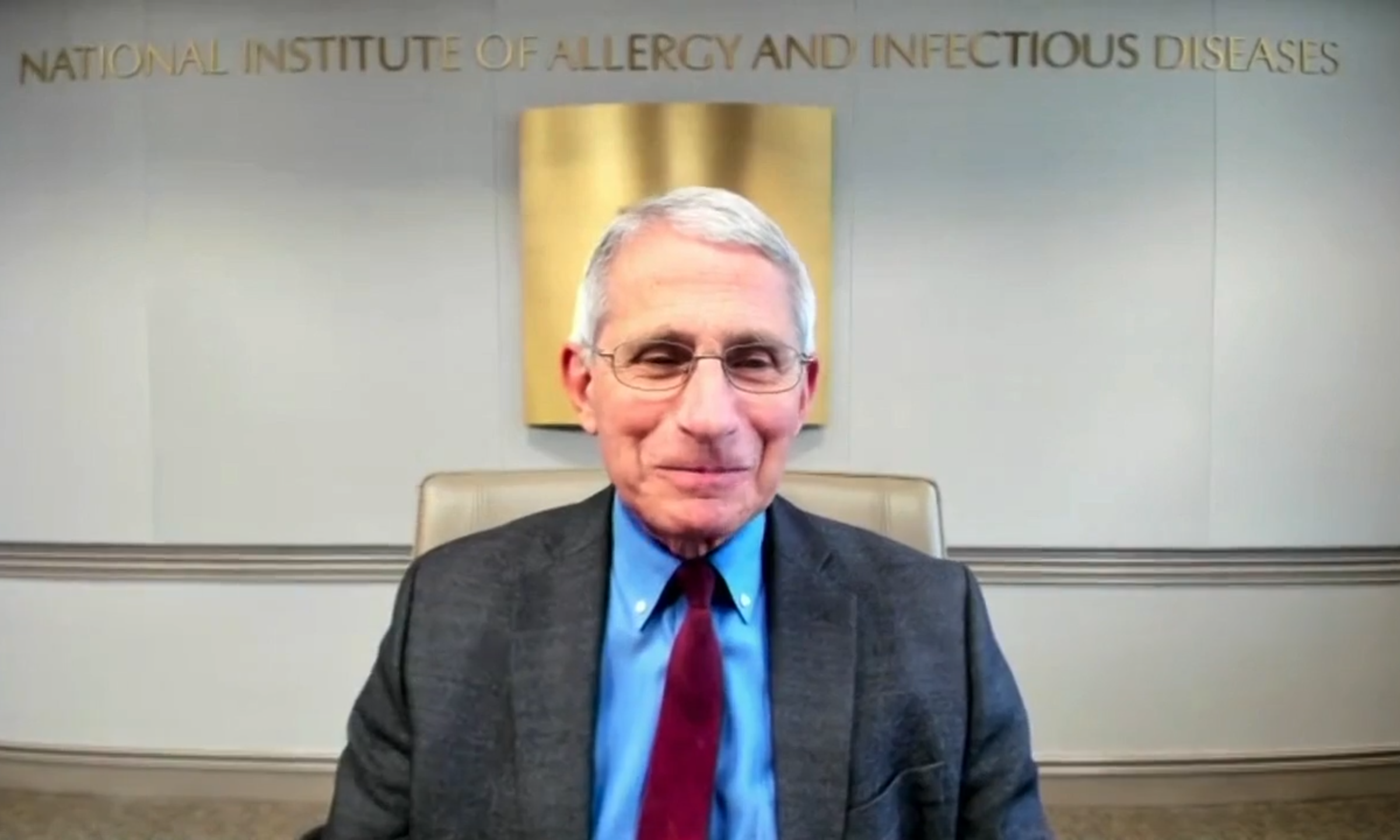 As COVID-19 deaths in Alabama passed 1,000 on Tuesday, a member of the White House's coronavirus task force called on governors to issue face mask orders to slow the spread of the virus.
Dr. Anthony Fauci, head of the National Institute of Allergy and Infectious Diseases and a member of the White House's coronavirus task force, when asked by APR whether he'd like to see governors in states with surging cases institute statewide orders to wear masks, said yes.
"I do believe a statewide mask order is important because there is a variability in people taking seriously or even understanding the benefit of masks," Fauci said during a press conference, hosted by U.S. Sen. Doug Jones, D-Alabama on Tuesday. "Masks make a difference. It is one of the primary fundamental tools we have."
Alabama Gov. Kay Ivey on June 30 extended her "safer-at-home" order until July 31, but declined to institute any further mandates despite surging new cases and hospitalizations.
Fauci also said that social distancing and the closure of bars are important to communities looking to slow the spread.
"Fundamental things like masking, distancing, washing hands, closing bars — if you do that, I think it will be a giant step toward interfering with the spread in your community," Fauci said.
At least 1,007 people have died statewide from COVID-19, according to the Alabama Department of Public Health.
New daily COVID-19 cases in Alabama dipped below 900 for the first time in six days, but just barely, with 888 new cases on Tuesday. Thirty-one percent of the state's total confirmed cases have come within the last two weeks.
Alabama's hospitals on Monday were caring for more COVID-19 patients than at any time since the pandemic began.
UAB Hospital had 86 coronavirus patients on Monday, the highest the hospital had seen. Huntsville Hospital had 72 COVID-19 patients on Monday, and the surge in cases prompted the hospital to cancel elective surgeries and convert three surgical floors to COVID-19 care, according to AL.com.
At East Alabama Medical Center in Opelika there were 41 COVID-19 patients on Monday, which was the highest the hospital has seen in weeks and not far from the hospital's peak of 54 patients on April 11.
The average age of those becoming infected with coronavirus has dropped by 15 years since the beginning of the pandemic, Fauci said, which has lowered the overall death rate due to the virus, as younger people usually fair better, but not if that young person has an underlying medical condition.
"We are now getting multiple examples of young people who are getting sick, getting hospitalized and some of them even requiring intensive care," Fauci said, adding that even those young people who have coronavirus but are asymptomatic can spread the virus to others, who may be more compromised.
Fauci warned against pointing to the overall declining death rate and becoming lax about coronavirus, and said that "it's a false narrative to take comfort in a lower rate of death."
"There's so many other things that are very dangerous and bad about this virus. Don't get yourself into false complacency," Fauci said.
Dr. Don Williamson, president of the Alabama Hospital Association, told APR on Monday that it may take several weeks to learn whether the increasing number of those hospitalized in Alabama will worsen and require ICUs and ventilators, and possibly lead to a rise in deaths.
"We just don't know yet. We don't know which way we're going to go," Williamson said Monday. "We just know we got a whole lot more cases than we had a month ago, and we've got a lot more hospitalizations than we had a month ago."
Asked about his thoughts on the state of the virus in Alabama, Fauci said that what's alarming is the slope of the curve of new daily cases.
"When you see a slope that goes up like that you've got to be careful that you don't get into what's called an exponential phase, where every day it can even double, or more," Fauci said. "You're not there yet, so you have an opportunity, a window to get your arms around this, and to prevent it from getting worse."
Speaking on what's become the politicization of the wearing of face masks, Fauci said that politicization of any public health matter has negative consequences. President Donald Trump does not wear face masks in public, prompting concern from many that by doing so he's suggesting to the public that masks aren't needed. The issue is divided rather sharply along partisan lines.
In a recent Quinnipiac University poll, two-thirds of voters, 67 percent, said Trump should wear a face mask when he is out in public, but while 90 percent of Democrats and 66 percent of independents say the president should wear a mask in public, just 38 percent of Republicans said the same.
"I mean, obviously today, it's no secret to anybody who lives in the United States that we have a great deal of polarization in our country, unfortunately," Fauci said. "We hope that changes, but there's no place for that when you're making public health recommendations, analysis of data, or any policies that are made. That will always be a detriment to do that."