Marsh To Tweak Gaming Bill After Public Hearing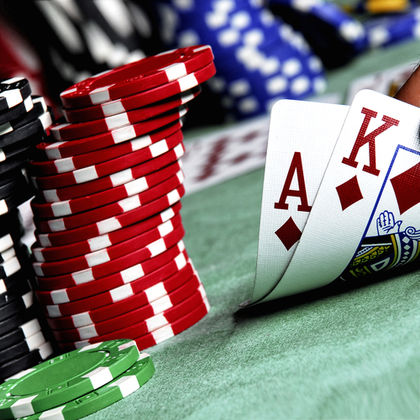 By Susan Britt
Alabama Political Reporter
MONTGOMERY—Sen. Del Marsh (R-Anniston) held a public hearing on his gaming bill, SB453 on Tuesday, during the meeting of the Senate Tourism and Marketing Committee. 
Marsh said, "We are looking at being faced, possibly with an excess of $500 million in taxes, or receiving revenue from the gaming industry that is currently in the State. That's the reason I think this option has to be on the table."
Marsh said that the people of this State can ultimately vote on this or they will have to raise taxes. 
Marsh's bill would allow Class III gaming in seven existing locations in Alabama. The bill also includes a statewide lottery. It is estimated that legalizing and taxing gaming will bring approximately $300 million annually into state coffers. Should it pass through the Legislature, it would still require a vote of the people to make it a constitutional amendment. 
Many present, who were proponents, were from Houston County, Macon County, others were business owners, and council members. 
Most of the opponents were spiritual leaders and others concerned about the social issues they say accompany gambling, with the exception of Robert McGhee, who spoke on behalf of the Poarch Band of Creek Indians. 
Bob Hendricks, executive director of the Dothan Area Business and Visitors Bureau and former advisor to the House Tourism Committee, said, "I am here to talk to you about considering one more facility: HEDA. Houston County Economic Development Authority." HEDA manages Center Stage, formerly known as Country Crossing. "It's a $100 million facility that is already in the ground with a 10,000 seat amphitheater, 100 yards off of Hwy 231," said Hendricks. He said that a poll conducted by the Dothan Eagle showed that 81 percent of Houston County residents would cast a positive vote for gambling.
Dr. Joe Godfrey, an opponent of gaming, said, "I keep hearing that it is either taxes or gambling. I am here to remind you that gambling is a tax. In fact, it is the worst kind of tax. It's a tax on the poor. It preys on those that are least able to afford it." 
Frank Wynt, president of HEDA, said, "Houston County is a ways from the other facilities, so it would not take away from their revenue. It is close to Florida and Georgia so a lot of the dollars would be coming into Alabama." 
Tim Hawkins, long time resident of Dothan, said that he is a struggling business owner. He said that Houston County doesn't have the infrastructure required to draw large industry. He said that they have fought long and hard for electronic bingo over the years. He asked the committee to amend Houston County into the list of locations.
Robert McGhee, vice chairman of the Poarch Band of Creek Indians and head of the Tribe's Government Relations Department said:
"We want to help Alabama with its financial woes, but SB453 does not solve that problem. It makes it worse…It is the backwards thinking that opens the door for irresponsible practices that will be hard to rein in after the fact."
McGhee said that the Alabama Government has trouble paying for the operations that it has and that adding three new government entities [gaming committees created by the bill] would only add to the problem. He said that the Tribe believes making changes to the State's most important document should be done with great care, foresight and laser precision. He said that Marsh's bill is taking the "rushed" approach.
Sen. Harri Anne Smith (I-Dothan) said, "I stand before you today asking you, please, when you look at voting on this issue to consider the package that has been given to you from my home community of Houston County…For years we have fought with others in the area to have the opportunity to be legal and to make this facility [Center Stage] a part of producing revenue to help with our deficit and to help support our troubled budget. We don't have an interstate in our area and we have had a hard time trying to recruit business. This facility will provide much needed jobs and our people need those jobs." 
After hearing all of the concerns of the speakers, Marsh said that the committee would not vote on the bill at that time. He said that he would like to incorporate some of the suggestions and address some of the concerns, so he was not willing to move forward on the bill until those were included.
Later, when asked about the short legislative calendar, since this is a revenue generating bill, Marsh replied, that the bill may come back to committee as soon as Wednesday.
The bill is scheduled to appear in committee again on Thursday at 9:30 a.m.
Today is Thanksgiving
Today is a national and state holiday. Schools, banks, government offices and many private businesses are closed.
Four hundred years ago, on Nov. 11, 1620, after 66 days at sea, a group of English settlers landed near what is today Cape Cod in Massachusetts. Onboard the Mayflower were 102 men, women, and children, including one baby born during the Atlantic crossing, who made up the Pilgrims.
The Mayflower, captained by Christopher Jones, had been bound for the mouth of the Hudson River. The ship took a northerly course to avoid pirates, but the decision to avoid the then widely traveled sea lanes to the New World took the ship into bad weather, which had blown the Mayflower miles off course and left the ship damaged. Off Cape Cod, the adult males in the group made the fateful decision to build an entire colony where none had existed prior. They wrote and signed the Mayflower Compact.
"In the name of God, Amen. We whose names are underwritten, the loyal subjects of our dread Sovereign Lord King James, by the Grace of God of Great Britain, France, and Ireland King, Defender of the Faith, etc. Having undertaken for the Glory of God and advancement of the Christian Faith and Honour of our King and Country, a Voyage to plant the First Colony in the Northern Parts of Virginia, do by these presents solemnly and mutually in the presence of God and one of another, Covenant and Combine ourselves together in a Civil Body Politic, for our better ordering and preservation and furtherance of the ends aforesaid; and by virtue hereof to enact, constitute and frame such just and equal Laws, Ordinances, Acts, Constitutions and Offices from time to time, as shall be thought most meet and convenient for the general good of the Colony, unto which we promise all due submission and obedience. In witness whereof we have hereunder subscribed our names at Cape Cod, the 11th of November, in the year of the reign of our Sovereign Lord King James, of England, France and Ireland the eighteenth, and of Scotland the fifty-fourth. Anno Domini 1620."
After a few weeks off Cape Cod, they sailed up the coast until they reached Plymouth. There they found a Wampanoag Indian village that had been abandoned due to some sort of plague. During the Winter of 1620-1621 they lived aboard the Mayflower and would row to shore each day to build houses. Finally, they had built enough houses to actually move to the colony, but the cold, damp conditions aboard the ship had been costly.
Some 28 men, 13 women (one of them in child birth), and 8 children died in that winter. Governor John Carver would die in April. His widow, Kathrine White Carver, would follow a few weeks later. There is some recent archaeological evidence suggesting that some of the dead were butchered and eaten by the survivors.
The Mayflower and her crew left for England on April 5, 1621, never to return.
About 40 of the Pilgrims were religious Separatists, members of a Puritan sect that had split from the Church of England, in defiance of English law. In 1609, they immigrated to Holland to practice their religion but ran into problems there too. Others in the group had remained part of the Church of England but were sympathetic to their Separatist friends. They did not call themselves Pilgrims, that term was adopted at the bicentennial for the Mayflower voyage. The members of core Separatist sect referred to themselves as "Saints" and people not in their sect as "Strangers."
In March 1621, an English speaking Native American, named Samoset, visited the Plymouth colony and asked for beer. He spent the night talking with the settlers and later introduced them to Squanto, who spoke even better English. Squanto introduced them to the chief of the Wampanoag, Massasoit.
Squanto moved in with the Pilgrims, serving as their advisor and translator. The friendly Wampanoag tribe taught the Pilgrims how to hunt and grow crops. The two groups began trading furs with each other.
William Bradford, a Separatist who helped draft the Mayflower Compact, became the longtime Plymouth Governor. He was also the writer of the first history of the Plymouth Colony and the Mayflower. Bradford's more notable descendants include author, dictionary writer and scholar Noah Webster; TV chef Julia Child; and Supreme Court Chief Justice William Rehnquist.
In the fall of 1621, 399 years ago, the Pilgrims invited their Wampanoag Indian friends to a feast celebrating their first harvest and a year in the New World with a three-day festival. This has become known as the first Thanksgiving.
Today is a national and state holiday. Schools, banks, government offices and many private businesses are closed.