Tax Increase Package Pulled at Last Minute: Could Come Back

By Brandon Moseley
Alabama Political Reporter
On Tuesday, May 12, the Republican controlled Alabama House of Representatives opened the legislative day with a calendar featuring tax increases – something most Republican House members have pledged to voters never to vote for.  In the hours before the session began though a number of sources were saying that the revenue bills would be pulled at the last second.  The plan being promoted by Speaker of the House Mike Hubbard (R-Auburn) and House Ways and Means General Fund Committee Chairman Steve Clouse (R-Ozark) would have raised an estimated $150 million annually in tax increases for the General Fund.
As expected, when the House opened at 1:00 PM negotiations were well under way on a new calendar of business.  The House Rules Committee introduced a new calendar of business that didn't look anything like the old calendar.
Gone were the four new tax increase bills.
The biggest was a bill (HB572) to increase the tax on cigarettes by 25 cents per pack and decrease the discount to wholesalers on tobacco tax stamps from 7.5 percent to 4.75 percent. The bill was projected to generate an estimated $66 million in revenue for the state's beleaguered general fund. HB572 was sponsored by Rep. Patricia Todd (D-Birmingham). Alabama Governor Robert Bentley (R) has asked for an 85 cents per pack tax increase.
HB267, sponsored by Chairman Steve Clouse, would increase the lease tax on rental cars from 1.5 to 2 percent. HB267 would generate an estimated $6 million.  Gov. Bentley had asked for a much larger tax increase on rental and leased cars.
The Hubbard/Clouse plan also called for a bill, HB578, to increase the fee on car titles from $15 to $25.  This was projected to generate $14 million per year for the state of Alabama's general fund and was sponsored by freshman State Representative Chris Sells (R-Greenville).
Finally HB581 was also on the original calendar.  HB581 raised the maximum business privilege tax from $15,000 to $22,000.  This one move was projected to generate $39 million a year for the general fund.  HB581 was sponsored by Rep. Elaine Beech (D-Chatom).
All of the bills were postponed when the new calendar replaced the old, thus none were voted down by the House.  Any of them can come back with a new calendar.  The House and Senate are reportedly in intense negotiations on a compromise General Fund Budget.
State Senator Harri Anne Smith (R-Slocumb) said in a statement on Facebook, "There is a slow down because there is a lot of discussion between Senate and House on The REAL PROBLEM we face and that is the General Fund Budget….Sometime we are addressing one issue on the floor of the Senate while work is being done to craft a solution to other problems that take more work. The Budget will start in the house and it is good to see our own Rep. Steve Clouse (Chairman of the House General Fund) up stairs with us in The Senate Chambers sitting down with Senator Author Orr (Senate General Fund Chairman) discussing all the solutions that could be presented to the committee and the public. It is not easy to get an agreement on a solution and it is so good to see them working together. There is HOPE."
Gov. Robert Bentley has demanded passage of a massive $541 million tax.  The Hubbard/Clouse tax plan would have just raised $150 million a year.  Most sources estimate that shortfall in the state's General Fund at ~$261 million for the 2016 fiscal year beginning on October 1.  Speaker Hubbard also supports a compact with the Poarch Band of Creek Indians (PCI) giving the Indians a state recognized monopoly in exchange for a $250 million payment plus taxes.
Gov. Bentley has threatened to make legislators return for special sessions until he gets the tax money that he is demanding.
Print this piece
Lawmaker files bill to ban treatments for transgender kids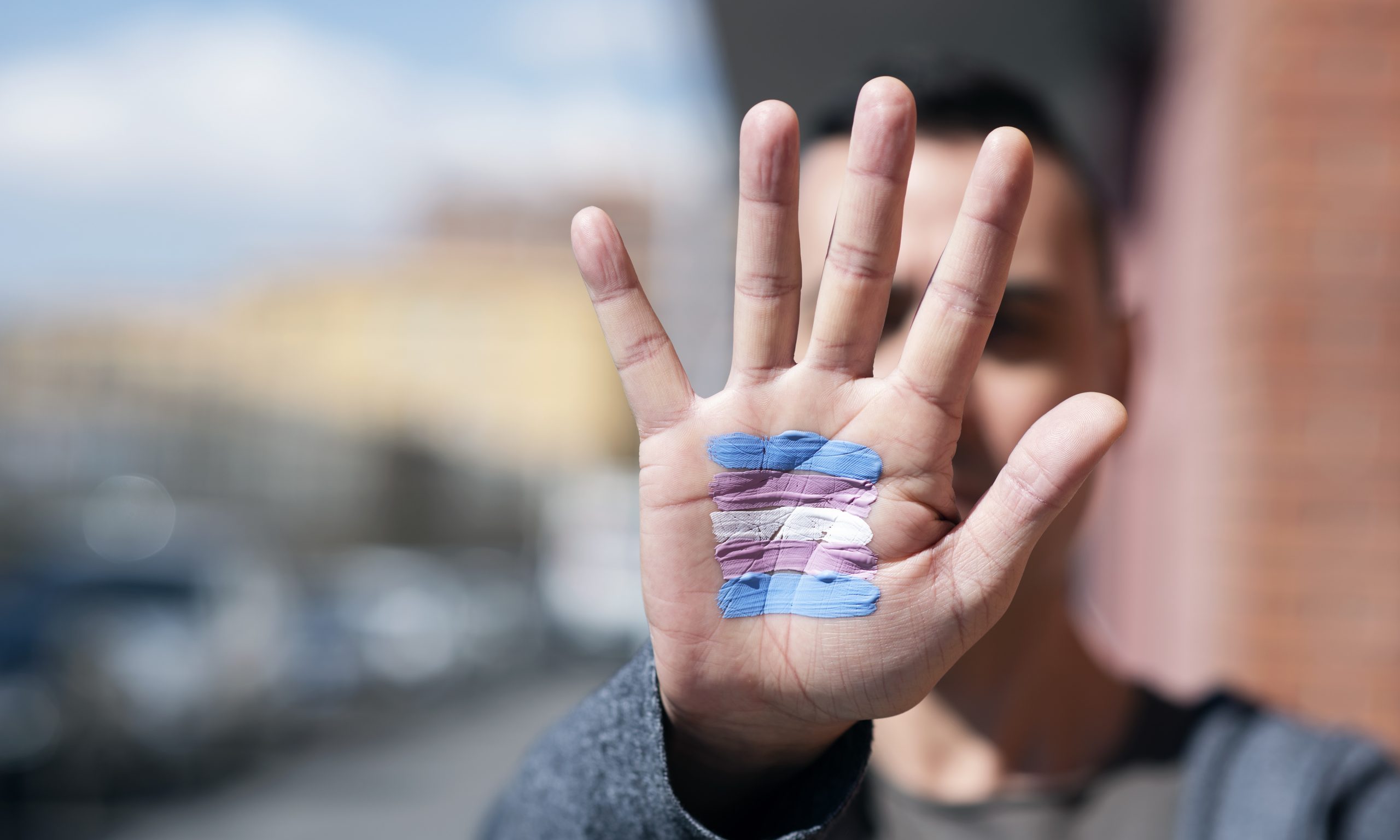 Republican Wes Allen, R-Troy, filed a bill to prevent doctors from providing hormone replacement therapy or puberty suppressing drugs to people younger than 19 who identify as transgender.
HB303, the Alabama Vulnerable Child Compassion and Protection Act,  would make it a Class C felony, punishable by up to 10 years in prison, for doctors to prescribe puberty-blocking medications or opposite gender hormones to minors. Allen's legislation would also ban hysterectomy, mastectomy or castration surgeries from being performed on minors.
"I was shocked when I found out doctors in Alabama were prescribing these types of drugs to children," Allen said in a news release. "This is something you hear about happening in California or New York but it is happening right here in Alabama and it's time we put a stop to that practice."
Allen said that children experiencing gender dysphoria are struggling with a psychological disorder and that they need therapeutic treatment from mental health professionals instead of medical intervention that would leave their bodies "permanently mutilated." 
"These children are suffering from a psychological disorder, just as someone who is suffering with bipolar disorder or schizophrenia but we treat those patients and try to help them. We should treat these psychological disorders as well."
In 2018, a policy statement from the American Academy of Pediatrics (AAP) said that:
"Transgender identities and diverse gender expressions do not constitute a mental disorder; 

Variations in gender identity and expression are normal aspects of human diversity, and binary definitions of gender do not always reflect emerging gender identities; 

Gender identity evolves as an interplay of biology, development, socialization, and culture; and

If a mental health issue exists, it most often stems from stigma and negative experiences rather than being intrinsic to the child"
The World Health Organization (WHO) announced in 2018 that it was removing "gender identity disorder" from its global manual of diagnoses and reclassify "gender identity disorder" as "gender incongruence," which is now listed under the sexual health chapter rather than the mental disorders chapter. 
In a 2018 interview, Dr. Lale Say, a reproductive health expert at the WHO, said that gender incongruence was removed from the list of mental health disorders because "we had a better understanding that this was not actually a mental health condition and leaving it there was causing stigma. So in order to reduce the stigma, while also ensuring access to necessary health interventions, this was placed in a different chapter."
In 2012, the American Psychiatric Association revised the Diagnostic and Statistical Manual of Mental Disorders (DSM) to remove the term "gender identity disorder" from the manual and add the term "gender dysphoria."
Allen's bill will be considered by the Alabama House of Representatives in the coming weeks.
Print this piece