HB47 Held Over in Committee
By Brandon Moseley
Alabama Political Reporter
On Tuesday, May 19, dozens of second amendment supporters attended a public hearing on major gun legislation in the Senate Governmental Affairs Committee. HB47 divided gun activists. The National Rifleman's Association (NRA) and the Alabama Gun Rights Network (AGR) supported the legislation sponsored by State Representative Christopher John England (D-Tuscaloosa). BamaCarry came out in opposition to the bill after changes were made to the legislation in a House committee.
Rep. England said that HB47 has been worked on by a diverse group of individuals. It is compromise legislation that keep guns out of hands of violent persons while protecting the rights of lawful Alabama gun owners.
Senator Phil Williams (R-Rainbow City) asked if a provision about persons under a restraining order losing their gun rights was too broad.
Rep. England said that Williams was reading from an earlier version of the bill and that that had been clarified to a valid protection order.
Talk radio host and former GOP Congressional candidate Al Mickle said that some consequences of the previous gun bill, SB286, are due to ambiguity in the law.
NRA spokesperson Michael Sullivan said, "We support the engrossed version of HB47." The law makes it legal for persons under 18 year olds to handle firearms under certain circumstances. In totality we fully support the legislation as has been engrossed. We ask the committee to give it a favorable report.
Sen. Williams said on page 7 of the bill about no firearms within 300 feet of a public demonstration: Here is my concerns within the broad construct of the law a shop owner who is brandishing a weapon to protect his own store from damage could be guilty of violating the law.
Sullivan said that castle doctrine would apply there.  "What they have done is amend the current code which has outlined."
England said that it would come down to what the intent of the weapon brandishing was.
Sen Williams said I practice law as well.  I know how intent can be defined. This is potentially creating a grey area may need an amendment to clarify.
Mr. Anderson told the Senator, "This bill is not ready to go to a vote and is not ready to become law." There are millions of lawsuits in here ready to tear us apart.
AGR Director Shanna Chamblee said, My organization and I had a hand in creating this bill. There is a difference between demonstrations and riots. I am a Mother of 8 children and I carry a gun wherever I go, except today. "I would never do anything to harm my rights to protect my children."
Sen. Williams said, "I don't know why this bill is necessary."
Chamblee said that the bill is necessary so that you can have your gun with you in your car when in a hospital parking deck. With HB47 I can at least carry my gun to the hospital parking deck.  I will take something rather than nothing. Honestly we did add a restriction. If your blood alcohol is over .08 you can't be legally carrying a firearm. "I don't want a drunk person handling a gun around my children."
Barry Cleveland the Director of Operations AGR said we hosted a conference in June with the NRA, the Alabama Sheriffs Association, the County Commissioners, BCA (Business Council of Alabama), the D.A.s Association, the police chiefs, etc. "We are the largest gun rights organization in the state of Alabama we listened to our members and this is what they wanted."
Robert Kennedy, a co-founder of BamaCarry, said that he opposed no gun signs. Kennedy blasted the criminalization of carrying a gun on property if they have no gun signs. Kennedy thought it was wrong to criminalize a woman going to an Alabama rest area with a gun for her protection when the rest areas which are one of the most dangerous places in the interstate system. Presently if you were asked to leave a public place for violating a no firearms sign you could be charged with trespassing but this bill would make it a class C misdemeanor.
Gary Blackman who is the Franklin County Coordinator for BamaCarry said there is a lot of vagueness in HB47.  It is not detailed enough.  This bill needs a complete overhaul or start over. There are some good intentions behind this bill but it is too vague.
Sen. Clay Scofield said, "I keep hearing about vagueness I need to know specifics."
Blackmon said, "Who can determine who is too drunk to possess a firearm? On domestic violence prohibition we already have laws on the books.
Sen. Scofield said, "Our laws are not strong enough right now as regards firearms and domestic violence."
Al Mickle said the bottom line is that there is a lot of passion on both sides of this issue. There is too much vagueness to go forward at this point. Shall not be infringed. I fully support the right of you to protect your children. This bill is not ready for a vote.
Committee Chairman Jimmy Holley (R) said, "Can you give some specifics?"
Mickle said the ambiguity from the previous legislation (the 2013 Omnibus Gun Act, SB286) is not addressed. There needs to be more specifics in the bill. The previous bill was ambiguous and in my opinion that was intentional. This bill says you can't carry a firearm within 300 feet of a demonstration. You can carry a weapon beyond 300 feet "unless someone is intimidated?"
Sen. Williams said that he has a proposed amendment addressing the demonstration clause. "Nothing in this bill shall be construed to limit the right of a property holder to protect life, limb, or property,"
The committee adopted the amendment.
Sen. Dick Brewbaker (R-Montgomery) made a motion to give favorable report to the bill.
Sen. Linda Coleman (D-Birmingham) said, "Both sides make good points."  I would like more time to read more about this.  I will be interested in opinions by law enforcement agencies to interpret this.  I make a motion to carry this over.
Sen. Priscilla Dunn (D-Bessemer) said I have not read the bill yet. Every day you look at the TV, somebody has a gun and they are killing someone or going to the hospital. What in this bill would prevent them? I second the motion to carry over.
Rep. England said this bill empowers parents to teach their children about responsible handling of firearms and expands the rights to parents to do that.
Sen. Brewbaker introduced a motion to lay down the motion to carry over. The motion to lay down the carry over motion failed.
Chairman Holley said that motion to table is at the call of the chair.
The motion to carry over was successful.
A motion to carry over does not mean the bill is entirely dead for the session.  The Chairman of the House Governmental Affairs Committee can bring it back for reconsideration.
Opinion | Clorox, anyone?
There is no comprehensive plan on how to hold the upcoming legislative session safely — not even a rudimentary one.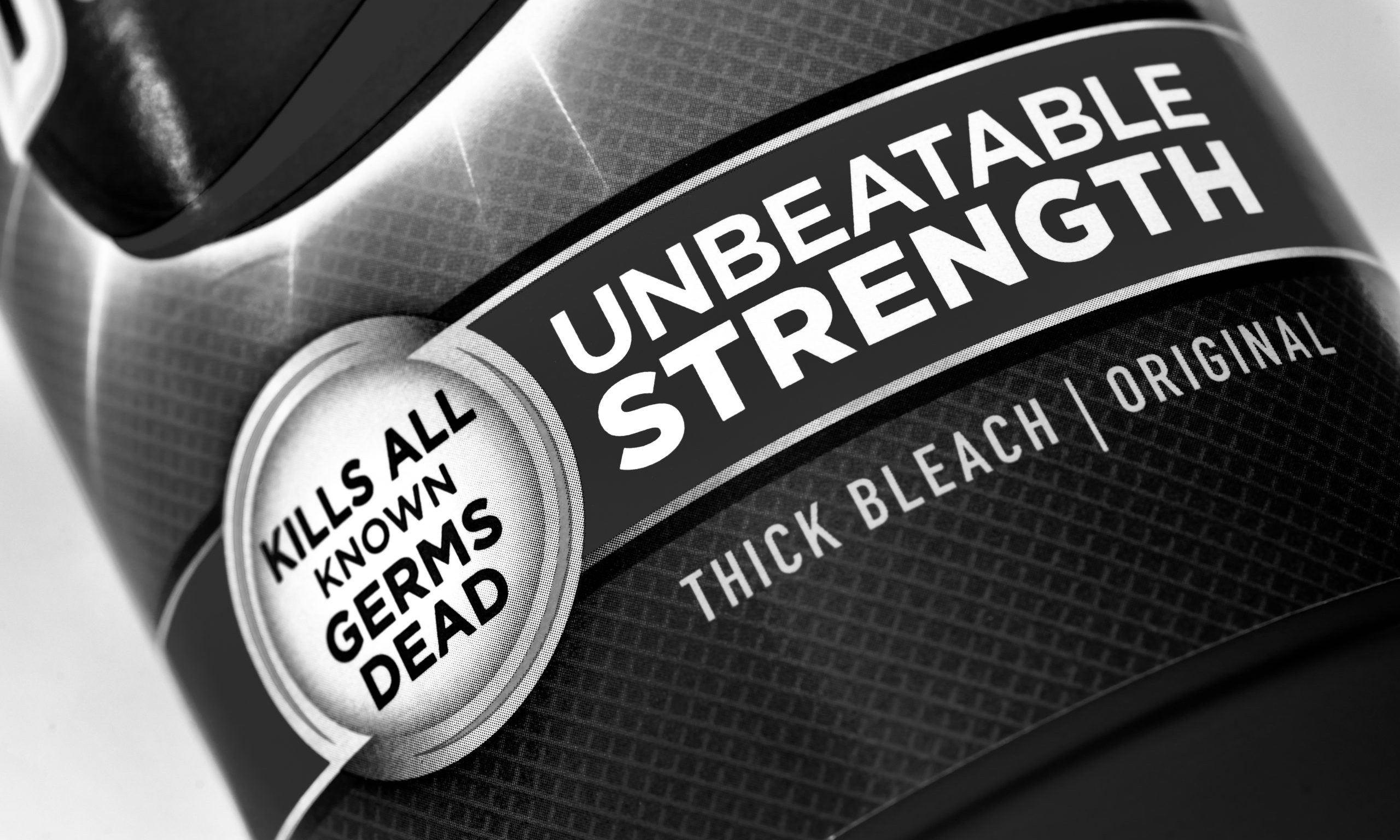 In less than 100 days, the state Legislature will return to Montgomery for the 2021 Legislative Session. As of now, there is no comprehensive plan on how to hold the session safely — not even a rudimentary one.
But perhaps there is a reason to keep the statehouse shuttered as the Legislature seems to have forgotten the governing principles that the nation was built upon, and (hint, hint) it was never a slogan.
One individual at the Statehouse said that there would be a vaccine by February, so why worry about holding Session as usual. Perhaps this individual also believes that a disinfectant cure or a UV light remedy is right around the corner. News flash, as of press time, intravenous Clorox and lightbulb suppositories are still in phase one trials.
Pandemic humor aside, the surprising thing would be if the Legislature actually had a plan at all.
There have been rumors of a plan, even mentions of one, too, but nothing that would allow lawmakers, lobbyists and the public to realistically gather to conduct the peoples' business in a relatively COVID-free environment.
We all want a miracle, but miracles are outside legislative purview, and while prayer is needed at the Statehouse, so is commonsense and a plan.
One plan in consideration is to limit the number of people who can enter the building. That's a bad idea because the public has a right to witness government action and advocate for causes.
At the end of the truncated 2020 session, the Legislature curtailed the number of people in the Statehouse, which violates the law and good government spirit.
Lawmakers come to Montgomery to do the peoples' business — at least that's what they say at campaign events and pancake breakfasts. Of course, they don't really conduct the people's business in Montgomery. That's just a figure of speech.
Legislators represent the people when they are running for office or giving chats at Rotary, but when most — not all — enter the Statehouse, they work for special interests.
Yes, some do care, and all are convinced they are doing a great job, but just like the plan to open the Statehouse safely on Feb. 3, it's sadly an absurd pretense.
The majority of the Legislature consists of Republicans, who used to have a firm sense of what the party represented. While I hate to offend my many friends, the current party couldn't find the most defining principles of traditional governance in our nation if you gave them a GPS and a flashlight.
Let me humbly run down a short list of things that should matter in no particular order.
For the list, I will turn to the 2006 book American Conservatism: An Encyclopedia: "Classical liberalism is the term used to designate the ideology advocating private property, an unhampered market economy, the rule of law, constitutional guarantees of freedom of religion and the press, and international peace based on free trade."
Classical liberalism has nothing to do with modern liberalism and everything to do with our Republic's founding. Classical liberalism underpins the Constitution's foundation, Federalist Papers and the vast majority of the founding generation's ideology, which created our nation's governing structure.
Private property rights are fundamental to what Jefferson called the pursuit of happiness.
And guess what is an individual's most precious piece of property? Their person. Yes, a person's body and mind are an individual's greatest possession. A person's right to live freely with only a minimum amount of government intrusion is essential to happiness. The government's job is not to tell us how to live, rather keep others from harming us, killing us or taking our stuff.
Every year Montgomery seems intent on an ever-expanding agenda to meddle in people's private lives.
Real estate and other property is significant but can't be thoroughly enjoyed if we are dead or in chains designed by the good intentions of the Legislature. Lawmakers are not to be the central planning committee for the soul.
The government should promote a relatively unhampered market economy. Tariffs anyone? Trade wars? No one wins a trade war. Everyone loses. Winning simply means the other side lost more or gives up. It's like a bar fight. Nobody wins it because everyone gets beaten up — but one got it worse.
How about the rule of law? I hear it talked about a lot, but the law must be just for everyone. If the law is applied unequally, is it really the law?
We hear a lot about Second Amendment rights as if that's the big one. But what about freedom of the press? Is that less important? As the nation's second president John Adams said, "Without the pen of Paine, the sword of Washington would have been wielded in vain."
The press is not the enemy of the people. Is there bias? Sometimes. Is there poor reporting? On occasion. But the real enemy are the politicians who defame or attempt to delegitimize the media for not supporting their political agenda. An AR-15 can be coercive but have a free county without a free press in impossible.
Freedom of religion is also paramount to our nation's principles as free people have a right to worship without government interference or mandate. But believe me, some religious leaders would see a government-imposed religion as long as it's the one they like. I often wonder, does religion require a strong man or strong faith? Today it's hard to tell. Like all rights, if you take away the freedom to worship or not, and the whole system of liberty fails.
Last but not least, international peace based on free trade: If a nation is making money by trading with another country, it doesn't have a good reason to bomb it. Likewise, the bounds of capital are generally stronger than political ideology. Money may not make the world go 'round, but a lack of it sure can unleash terrible conflict.
After this exercise in futility, I've decided I'm glad the Legislature doesn't have a plan to open the 2021 session. Why bother? Because the very ideals that genuinely make life, liberty and the pursuit of happiness a reality are the ones at greatest risk of being trampled upon by the Legislature.
Clorox anyone?