Attorney General's Investigator Terminated For Conspiring To Undermine Hubbard Case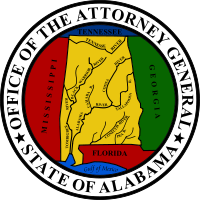 By Bill Britt
Alabama Political Reporter 
MONTGOMERY —A termination letter written by Alabama Attorney General Luther Strange reveals that an investigator from within that office allegedly conspired with criminal defense attorneys and others to undermine the Lee County Grand Jury that indicted Speaker of the House Mike Hubbard on 23 felony counts of public corruption.
In a letter obtained from State Personnel dated May 12, 2015, Attorney General Luther Strange listed a number of actions that led to the termination of investigator Howard "Gene" Sisson.
In the hand-delivered letter, Strange accuses Sisson of conspiring with former Deputy AG Henry T. "Sonny" Reagan and others to undermine the work of the Lee County Special Grand Jury, illegally taping acting Attorney General W. Van Davis, assisting the criminal defense team, disparaging the prosecution, and working to discredit Special Prosecutions Division Chief Matt Hart.
Sisson, who has a long career in law enforcement, served as Chief Investigator under Attorney General Troy King. In 2011, Strange demoted him back to the title of Special Agent. Sisson worked primarily on the gaming task force and, most notably, was involved in closing VictoryLand and Greenetrack and served as the State's lead witness against Milton McGregor's gaming operations.
In the letter, Strange states: "I cannot trust you to follow Office policies and to be faithful to the rule of law; I cannot trust you to keep the work-related confidences of your co-workers; and I cannot trust you to conduct yourself with honesty and integrity in the workplace."
Evidence provided in the termination letter (but not released to the public) states that emails sent by Sisson prove that he conspired with Reagan and others to undermine the investigation into Hubbard. Exhibit A, email entitled "Special Prosecutions," dated August 22, 2014; Exhibit B, email entitled "MTD," dated May 1, 2014; and Exhibit C, email entitled "I'm so sorry to dump again," dated August 19, 2014.
Sisson, in his written response to Strange, denied sending the emails. But, later at the pre-termination conference, he changed his statement and admitted that he sent the emails, but only "to update [the former employee, presumedly Reagan] on Mr. Hart's courses of action and/or seek investigative direction regarding the same."
Sisson also admitted in a written statement to Strange that he had worked with Reagan to discredit Matt Hart, but not the Grand Jury itself. Strange found this line of reasoning unbelievable.
The letter also shows that Sisson knew that Reagan shared the legal counsel of Bill Baxley, with then-indicted lawmaker Rep. Barry Moore. Reagan also shared counsel with Hubbard through Rob Riley, son of former Gov. Bob Riley.
According to Strange, "[Reagan], acting on advice of his legal counsel [Baxley] …filed an internal complaint against Mr. Hart. At the time he filed his complaint, however, he was not interested in commencing an internal investigation into his co-worker's conduct. Instead, he asked the Chief of the Administrative Services Division [Charlotte Doucet] if she would simply place the complaint "in the file." He did not say for what purpose. The day after his filing of that internal complaint, his attorneys [Baxley] filed a motion to compel the production of the co-worker's, Mr. Hart's, personnel file in the Moore case. Thus, Mr. Reagan worked in concert with the indicted criminal defendant to disrupt the criminal prosecution by shifting the focus away from the various subjects of the investigation to the conduct of the prosecutor."
Sisson's work with Reagan to disrupt the Hubbard investigation is a repeated theme in the dismissal letter. Hubbard's attorney, J. Mark White, has repeatedly tried to have the case against Hubbard dismissed on grounds of prosecutorial misconduct. 
Strange also states that an internal investigation found Sisson assisted Reagan in covertly taping a conversation with Acting Attorney General Davis: "On August 1, 2014, you assisted Mr. Reagan in secretly taping a conversation with Acting Attorney General Davis, relating to the work of the Lee County Special Grand Jury. Taping anyone in the attorney Office by an investigator without their knowledge is expressly prohibit by policy." 
Sisson, in his response, tries to convince Strange that taping Davis was authorized by Investigations Division, Chief Tim Fuhrman. Strange responded by stating, "That you thought the Chief Investigator [Fuhrman] had authorized a secretive recording of the Acting Attorney General does not excuse your behavior. The Chief Investigator had no authority to suspend the Office policies that were implemented by me, effective January 1, 2013. You acknowledged your receipt of those policies, and further represented that you had read them and understood them," stated Strange. 
The tape recorder used to tape Davis is believed to be the property of the AG's office and was not returned when Sisson was terminated. Sisson said he didn't know the whereabouts of the device, and had last seen it in Reagan's truck when they recorded Davis.
The letter states it is "undisputed that your friend and then co-worker, Mr. Reagan, was actually working in concert with the criminal defense team to undermine the prosecution by attempting to discredit Mr. Hart," which is part of an alleged effort to damage the case against Hubbard.
"Because you assisted Mr. Reagan in his efforts, you also either intentionally or unwittingly undermined the efforts of the Lee County Special Grand Jury."
The plot to undermine the investigation was first reported by the Alabama Political Reporter in August, 2014.
In September, Reagan unsuccessfully tried to quash his subpoena to testify before the Lee County Grand Jury. Lee County Circuit Court, Judge Christopher Hughes, presided over the hearing for Reagan's first petition and denied Reagan's motions, as well as an oral motion to stay pending appeal, and Reagan was forced to testify before the Grand Jury. 
Reagan, through his attorneys Riley and Baxley, then asked the Court that his testimony before the Grand Jury be stricken from consideration or, compel the trial court to disband the Lee County Grand Jury, therefore nullifying his testimony. These requests were rejected by the court.
During most of his testimony, Reagan invoked his Fifth Amendment privilege.
Public records now reveal that during the period when the Attorney General prosecution team was conducting its investigation into Hubbard's alleged wrong doings, members of another department within the same office were working to discredit the chief prosecutor and undermine the case.
This scheme would seem to have ties as far back as December, 13, 2012, when an email exchange occured between Hubbard and former Gov. Bob Riley. In the email, Hubbard writes Riley, "Gov: Talk with Rob [Riley] when you can. Armistead and Luther have now teamed up to try to ruin me politically. Not sure what Luther's end game is other than he views me as a potential threat down the road. Rob knows details." 
Riley answers Hubbard saying, "I was with him [Rob] during the conversations with you [Hubbard] and Sonny [Reagan] last night. Have a couple of people trying to understand what's happening."
Here, Riley acknowledged a conversation with Reagan and Hubbard, and also indicates that Rob Riley was involved in receiving information about the Lee County Grand Jury as early as December, 2012.
In Sisson's emails, which Strange calls "vulgar, profane, and unprofessional," the former investigator disparages the prosecution's efforts.  
As to Sisson's actions, Strange states, "It is extremely troubling to me that an investigator with this Office would not understand that conspiring with criminal defense counsel to discredit a prosecutor would also jeopardize the prosecution itself. In fact, given your many years of experience as a criminal investigator, you should know that it is a common tactic of criminal defense counsel to accuse the prosecutor of misconduct. That you would work in concert with others – both within and without the Office—to undermine the work of a grand jury constitutes a serious breach of your duty of loyalty to this Office as well as a breach of the trust of your co-workers."
Since the internal investigation was launched, Reagan, Sisson and Chief Deputy Kevin Turner have left the AG's service.
EDITORS NOTE: This report and accompanying documentation has been sent to news media through the State. 
Opinion | Inside the Statehouse: Buck's pocket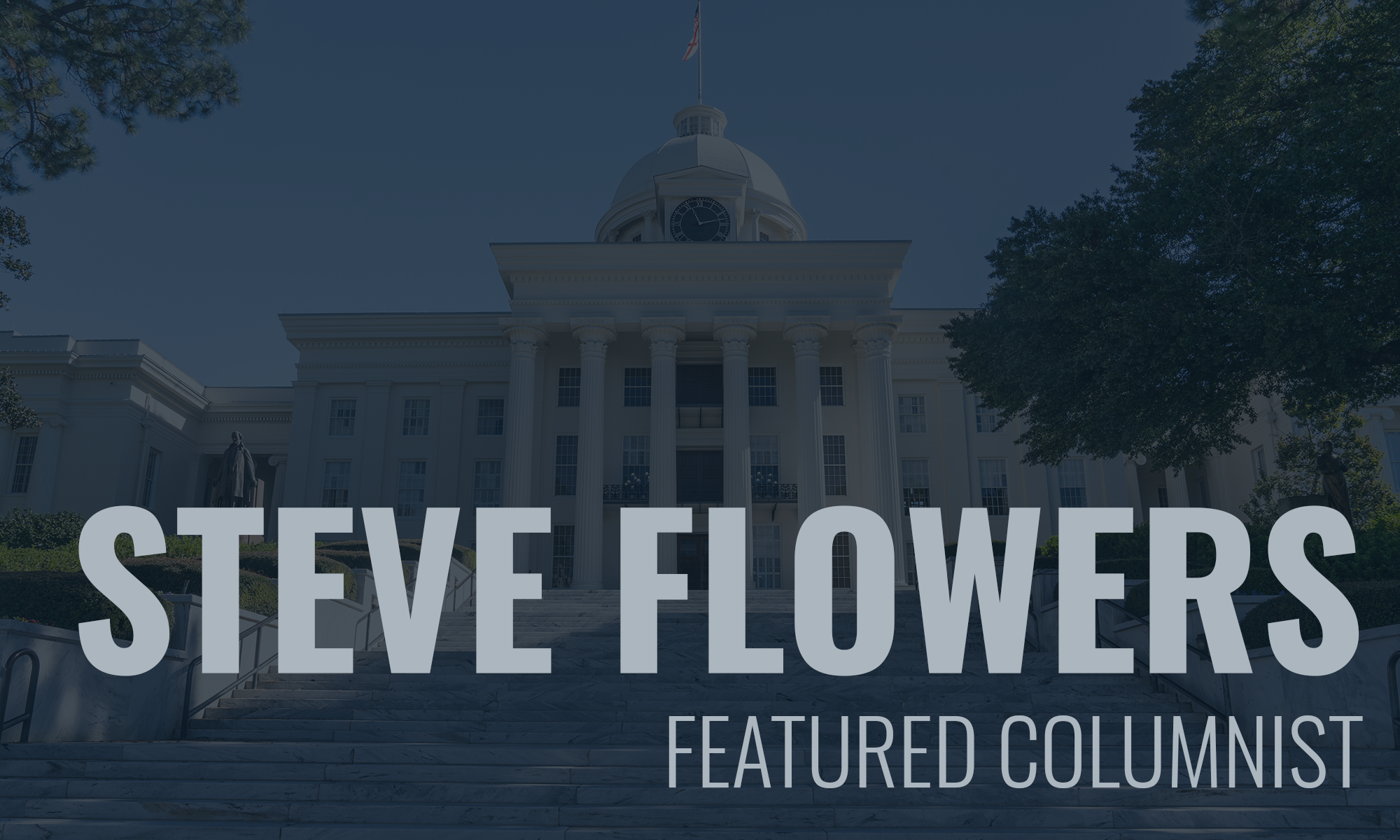 You voted Tuesday on a crowded ballot.
Historically, in Alabama we have voted more heavily in our Governor's race year than in a presidential year. That is probably because we were more interested in the local sheriff and probate judge's races, which run in a gubernatorial year, than who is president. The old adage, "all politics is local," definitely applies here in Alabama.
We not only have a governor's race this year, we have all secondary statewide offices with a good many of them open including Lt. Governor, Attorney General, State Treasurer, Auditor, and two seats on the Public Service Commission. We have five seats on the State Supreme Court, one being Chief Justice. All 140 seats in the Legislature are up for a four-year term. These 35 state Senate seats and 105 House contests are where most of the special interest PAC money will go. And, yes, we have 67 sheriffs and 68 probate judges as well as a lot of circuit judgeships on the ballot.
You may think the campaigning is over. However, some of the above races have resulted in a runoff which will be held on July 17. So get ready, we have six more weeks of campaigning before all the horses are settled on for the sprint in November.
We have a lot of folks headed to Buck's Pocket. Last year after the open Senate seat contest, a young TV reporter for one of the stations I do commentary for asked me about Roy Moore and his loss. I told her ole Moore had gotten on his horse, Sassy, and ridden off into the sunset to Buck's Pocket, which by the way wasn't a long ride from his home in Gallant in Etowah County. She looked at me with a puzzled look. Probably a lot of you are also wondering what I'm talking about when I refer to Buck's Pocket.
For decades, losing political candidates in Alabama have been exiled to Buck's Pocket.  It is uncertain when or how the colloquialism began, but political insiders have used this terminology for at least 60 years.  Alabama author, Winston Groom, wrote a colorful allegorical novel about Alabama politics and he referred to a defeated gubernatorial candidate having to go to Buck's Pocket.  Most observers credit Big Jim Folsom with creating the term.  He would refer to the pilgrimage and ultimate arrival of his opponents to the political purgatory reserved for losing gubernatorial candidates.
This brings me to another contention surrounding Buck's Pocket. Many argue that Buck's Pocket is reserved for losing candidates in the governor's race. Others say Buck's Pocket is the proverbial graveyard for all losing candidates in Alabama.
One thing that all insiders agree on is that once you are sent to Buck's pocket you eat poke salad for every meal. Groom also suggested that you were relegated to this mythical rural resting place forever. However, history has proven that a good many defeated Alabama politicians have risen from the grave and left Buck's Pocket to live another day. Roy Moore may be a good example. He has risen from the grave before. He is only 70, and he may grow weary of eating poke sallet.
Most folks don't know that there really is a Buck's Pocket. Big Jim would campaign extensively in rural North Alabama often one on one on county roads. One day while stumping in the remote Sand Mountain area of DeKalb County he wound up in an area referred to as Buck's Pocket. It was a beautiful and pristine area, but it was sure enough back in the woods. Big Jim who loved the country and loved country folks was said to say that, "I love the country but I sure wouldn't want to be sent to Buck's Pocket to live."
Buck's pocket is now not a mythical place. If you are traveling up the interstate past Gadsden, on the way to Chattanooga, you will see it. There is a Buck's Pocket State Park in DeKalb County, thanks to Big Jim.
So the next time you hear an old timer refer to a defeated candidate as going to Buck's Pocket, you will know what they are talking about.
See you next week.
Steve Flowers is Alabama's leading political columnist. His weekly column appears in over 60 Alabama newspapers. He served 16 years in the state legislature. Steve may be reached at www.steveflowers.us.