General Fund Chaos Could Dominate Legislative Week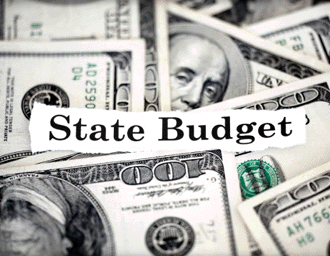 By Brandon Moseley
Alabama Political Reporter
On Tuesday, May 26, the Alabama Legislature will reconvene with the General Fund budget still looming.  Last week the Alabama House of Representatives passed an austere General Fund budget with no revenue bills thus cuts the 2016 fiscal year General Fund general fund budget $204 million from 2015 levels. 
Senate Finance and Taxation Committee Chairman Arthur Orr (R-Decatur) has said that he hopes the committee will look at other options rather than just passing HB135 as passed by the House. Orr is not ruling out revenue bills.
Governor Robert Bentley (R) is still demanding $541 million in new taxes on insurance, banks, tobacco, car sales, car rentals, utilities, car leases, and cigarettes.  Gov. Bentley's plan would also require more corporations doing business in Alabama to pay taxes and would strip individuals of their ability to submit tax exemption certificates to their employers.  Weakened versions of the Governor's revenue bills are languishing in committee and most of the package will likely die this week for lack of action.
Speaker of the House Mike Hubbard (R) and Ways & Means General Fund Committee Steve Clouse (R-Ozark) had unveiled their own revenue package which included a mixture of $150 million in new taxes and a compact with the Poarch band of Creek Indians (PCI) giving the Indians a gaming monopoly in exchange for a $250 million one-time payment and taxes on the gaming at the Indian's casinos in Wetumpka, Atmore, and Montgomery. The Indians have indicated that they would consider adding a North Alabama site as well. Sources suggest that could be a large site in Talladega County. The Hubbard plan would have also raised taxes on cigarettes, car sales, car rentals, car leases, lubricant oils, etc. The tax part of that package came out of committee in the House; but was never debated on the House floor.
Senate President Pro Tem Del Marsh (R-Anniston) told the Montgomery Advertiser's  Brian Lyman that he will bring his own gambling plan to the Senate floor if he has sufficient votes. The controversial Marsh plan would: create a state lottery, urge the Governor to negotiate a compact with the Poarch Creeks, and allow casino gambling at the four dog tracks in Birmingham, Shorter, Mobile, and Greene County.  Marsh told Lyman, "I'm going to make some calls this weekend and talk to colleagues and see where they are.  If I feel like I'm close, I'm going to ask the Rules chairman to put it on the calendar."  Marsh claims that his plan will produce a positive economic impact and create 11,000 jobs. The Marsh plan would require a constitutional amendment and a vote of the people, likely in a September referendum.
The legislature is also looking at reducing earmarks, raising fees, reforming Medicaid, and combining the education and general fund budgets.  Supporters of the combined budget idea point out that the $1.62 billion General Fund budget has an estimated $261 million shortfall while the $5.92 billion Education Trust Fund Budget is expected to bank $265 billion in to the Rainy Day Reserve Account. 
Sen. Phil Williams (R-Rainbow City) who chairs the Senate Committee for Fiscal Responsibility wrote in an editorial with the Alabama Media Group, "I firmly believe that the budget woes we face this year can be fixed without raising taxes or relying upon gambling. But to do so we will have to make some repairs to the foundation of the Alabama budget process….Alabamians send approximately $8 billion in taxes to Montgomery every year and I cannot in good conscience ask them to send one dollar more to a foundationally broken system."
With time running out on this legislative session, it is becoming increasingly likely that the General Fund budget will be addressed in a summer special session.
Print this piece
Opinion | The people have always been more important than the monuments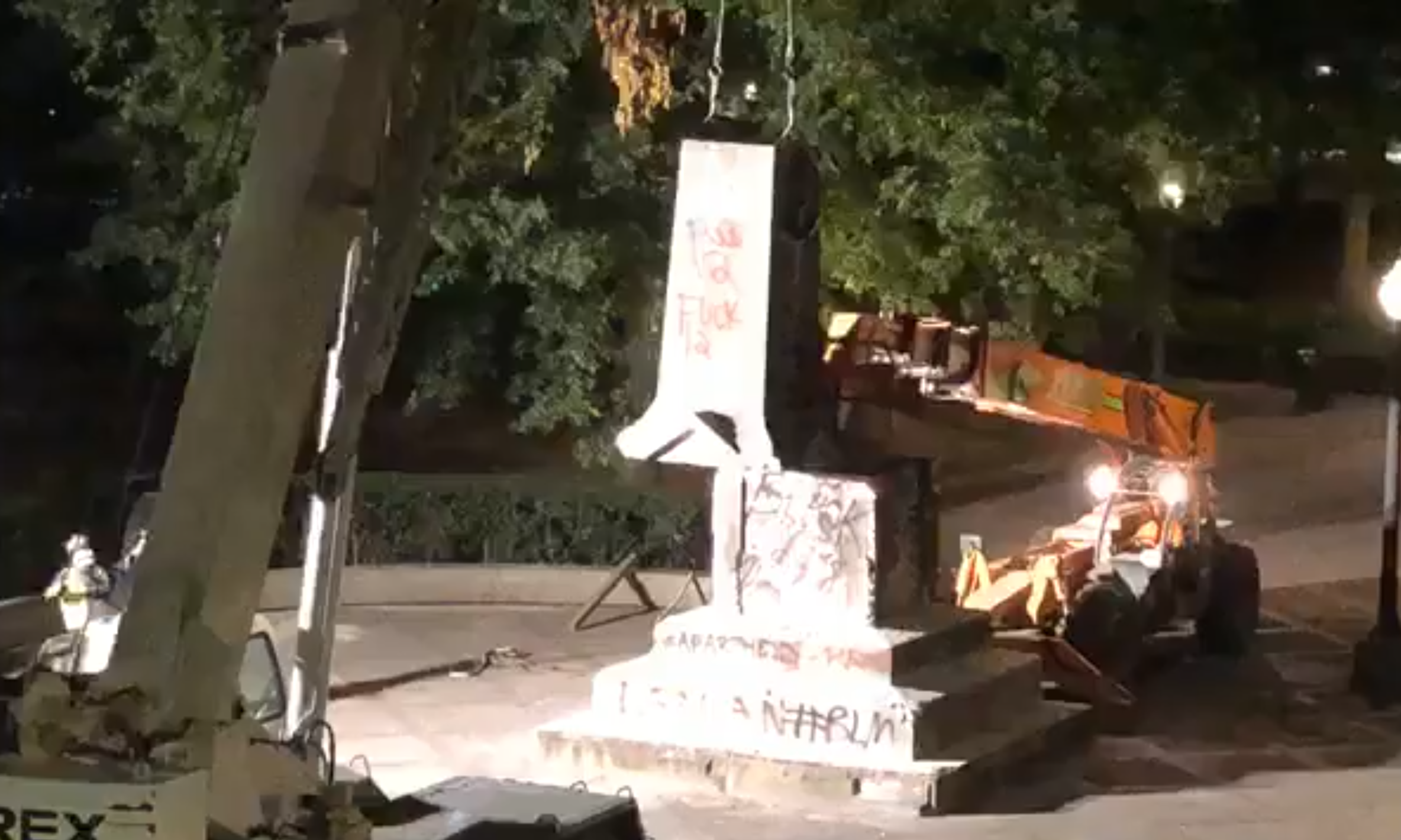 Two participation trophies fell in Alabama on Monday night. 
No tears were shed. 
On the same day that the state "celebrated" Confederate Memorial Day — which is somehow still a state holiday some 150 years after the traitorous South surrendered in its quest to make legal the ownership of other human beings — a large monument in Birmingham's Linn Park went away piece by piece and a metal statue of Robert E. Lee was toppled and hauled away from its spot outside of a Montgomery high school. 
This is progress, I guess. At least those eyesores are gone (for now, in the case of the Lee statue), even if the attitudes that kept them in place remain. 
It is no secret by now that I have never understood the fervor with which so many people in this state cling so tightly to reminders of defeated traitors who fought to enslave black people. 
I mean, I understand why racists cling to them. I don't understand how those who claim to "not have a racist bone in my body" also cling to them. I don't understand our state lawmakers creating laws to protect them. 
Monuments are meant to honor the people depicted in them. You don't see us creating monuments of the 9/11 hijackers at the former World Trade Center site, do you? 
You know why? Because while that day was historic and we'll want to remember those who died forever, we don't honor those who caused that devastation. 
But then, I don't actually think anyone is confused by this. The cries of "protecting history" or "not erasing history" are nothing more than phony excuses meant to mask the true intent of cowards too ashamed or too scared to say what they really mean. 
And what they really mean is that they still cling to this notion of white supremacy. They're just too scared of the societal backlash to put on a white hood and attend the meetings. 
These people see the removal of the Confederate monuments as a loss — a personal loss. Because that tie to the confederacy and the sad, pathetic belief that they were somehow superior because of the color of their skin has sustained them throughout their lives. 
That's why they cling so tightly to these relics of the past — because those relics represent their "heritage" and their worth. 
It doesn't matter at all that poor whites and poor blacks have so much more in common in 2020 than poor whites and rich whites. If the two groups ever bonded, ever formed a mutually beneficial coalition, they could — by the power of their numbers — change America overnight to a more just, more equitable country. 
But they won't, because poor white people would lose their ability to look down on someone. And really, what good is life if you can't make certain that someone out there has it worse than you? 
And so, here we are, more than 150 years after the end of the Civil War and more than 60 years since Dr. King crossed the bridge in Selma, still fighting battles over race and discrimination and hatred and intolerance. 
Maybe the protests of George Floyd's killing will finally be the straw to break this thing. Maybe the days of everything being on fire, along with those awful images of Floyd, will instill in the minds of enough people that there really are problems.
Maybe we can finally stop holding onto these relics of the past and concern ourselves more with holding onto each other. 
Print this piece