Palmer Applauds Court Decision Blocking Executive Amnesty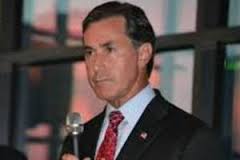 By Brandon Moseley
Alabama Political Reporter
On Tuesday, May 26, the Fifth Circuit Court of Appeals denied a request by the Obama Administration to implement its controversial Executive Amnesty Plan.
US Representative Gary Palmer (R-Hoover) released a written statement applauding the ruling:
Rep. Palmer said, "There are three coequal branches of government, not the executive and two subservient bodies. The Fifth Circuit opinion is about more than immigration policy.  It reigns in the abuse of executive power, and tells the Obama Administration, and administrations to come, that overreaching executive orders cannot circumvent the authority to the Congress."
Congressman Palmer continued, "This opinion, without question, affirms the constitutional separation of powers and the principle that legislative authority resides with the Congress.   The President does not have the authority to make laws on immigration, or any other matter, and must not be allowed to abuse his authority."
When Congress refused to pass a White House-backed plan to grant a path to citizenship to millions of illegal aliens, President Obama defied Congress by passing an Executive Order granting amnesty to over 4 million illegal aliens and provided them access to government benefits like social security, tax credits and driver's license. The state of Alabama joined Texas and 26 other states in litigation opposing the President's possibly unconstitutional actions.  The judge issued a retraining order preventing President Obama's policies from being implemented while the matter is in the courts.
Conservative Commentator Mark Levin said, "It's amazing how excited we get when we have a court that actually upholds the Constitution, like the 5th circuit court shooting down President Obama's executive amnesty. Obama argued that the court doesn't have the power to review his unconstitutional act, even though he never had the power to do it in the first place. John Boehner and Mitch McConnell are just as unconstitutional as Obama for endlessly surrendering power to the Executive Branch. The Founders debated about how powers should be delegated in order to avoid exactly what is happening today."
According to Palmer's office, this opinion only upholds a preliminary injunction, however courts have repeatedly said that a preliminary injunction is only granted or upheld when one party has a high likelihood of success on the merits of the case.  Thus, final victory for those challenging the order is likely.
Congressman Gary Palmer represents Alabama's Sixth District. This is his first term.
Alabama hospitals nearing COVID-19 summer surge levels
Wednesday was the 18th straight day with more than 1,000 people in hospitals in Alabama with COVID-19. 
Alabama hospitals reported caring for 1,483 people infected with COVID-19 on Wednesday, the highest number of patients since Aug. 11, when the state was enduring its summer surge. Wednesday was also the 18th straight day with more than 1,000 people in hospitals in Alabama with COVID-19. 
The seven-day average of hospitalizations was 1,370 on Wednesday, the 36th straight day of that average rising. The Alabama Department of Public Health reported 2,453 new cases Wednesday. The 14-day average of new cases was — for the eighth day in a row — at a record high of 2,192. 
Across the country, more than 80,000 people were hospitalized for COVID-19 on Tuesday, a record high and the 15th straight day of record hospitalizations nationwide, according to the COVID Tracking Project, a coronavirus tracking website.
The CDC this week recommended people not travel for Thanksgiving to help prevent the spread of coronavirus. 
"The only way for us to successfully get through this pandemic is if we work together," said Dr. Kierstin Kennedy, UAB's chief of hospital medicine, in a message Tuesday. "There's no one subset of the community that's going to be able to carry the weight of this pandemic and so we all have to take part in wearing our masks, keeping our distance, making sure that we're washing our hands." 
Kennedy said the best way she can describe the current situation is "Russian Roulette." 
"Not only in the form of, maybe you get it and you don't get sick or maybe you get it and you end up in the ICU," Kennedy said, "but if you do end up sick, are you going to get to the hospital at a time when we've got capacity, and we've got enough people to take care of you? And that is a scary thought." 
The Alabama Department of Public Health on Wednesday reported an increase of 60 confirmed and probable COVID-19 deaths. Deaths take time to confirm and the date a death is reported does not necessarily reflect the date on which the individual died. At least 23 of those deaths occurred in November, and 30 occurred in other months. Seven were undated. Data for the last two to three weeks are incomplete.
As of Wednesday, at least 3,532 Alabamians have died of COVID-19, according to the Department of Public Health. During November, at least 195 people have died in Alabama from COVID-19. But ADPH is sure to add more to the month's tally in the weeks to come as data becomes more complete.
ADPH on Wednesday announced a change that nearly doubled the department's estimate of people who have recovered from COVID-19, bringing that figure up to 161,946. That change also alters APR's estimates of how many cases are considered active.
ADPH's Infectious Disease and Outbreak team "updated some parameters" in the department's Alabama NEDSS Base Surveillance System, which resulted in the increase, the department said.