Titanic Failure (Opinion)

By Bill Britt
Alabama Political Reporter
Just when the Alabama Republican supermajority thought its ship was coming in, it went down a few miles off the coast.
The 2015 legislative session, by conservative measure, has been a titanic failure.
In general, the cause of the disaster can be blamed on lawmakers trying to solve the State's problems with the same mindset that created it. There were sparks of transformation and hints of realism, but those things succumbed to cronyism, play-to-play, and the systemic plague of ignorance and greed.
The legislature passed prison reform, but didn't fund it. Education was funded, but teachers were stiffed. State courts are broke, so District Attorneys can't prosecute, and mental health patients and kids, well… better luck next time.
On the other side, former Governor Bob Riley wrangled a bailout for his Scholarship Granting Organization (SGO) and more than a few lobbyists enjoyed big paydays.
At the heart of the failure was a lack of honest leadership. From the moment the Republican House Caucus reelected Mike Hubbard Speaker of the House, the season was doomed. 
Hubbard, who stands accused by the State on 23 counts of public corruption, is a man of low moral character and has shown himself to be more interested in personal gain than public service.
After reviewing thousands of pages of evidence and hearing from around 150 witnesses, 18 citizens from Lee County found that Hubbard had committed an act worthy of criminal indictment (23, to be exact). Yet, both Republican and Democrat House members reelected Hubbard despite the judgement of the Lee County Grand Jury. It was not Attorney General Luther Strange, W. Van Davis, or Matt Hart that indicted Hubbard, but rather 18 qualified, voting citizens of the county he calls home. 
The members of the House, with the exception of Rep. Alvin Holmes, all put their personal/political agenda ahead of the collective wisdom of those people who have seen the evidence.
And so it is with the 2015 session, the collective wisdom of generations of thinking citizens was cast aside for person political gain. As a result, the State now faces what Sen. Bobby Singleton called, "an ugly naked pig of a budget."
For five legislative sessions, the Republican supermajority has had complete control of the agenda, and instead of facing the problems, they did what has always been done: avoid tough decisions and leave the hard work of governing for another day. 
This time there are no Democrats to blame, no AEA to vilify. No, this time, the Republicans came face to face with the real enemy, and it was themselves. Thomas Jefferson said, "He who knows nothing is closer to the truth than he whose mind is filled with falsehoods and errors." 
For years, Republicans had a scapegoat, and eventually, they began to believe their own propaganda.
In 2010, Hubbard developed a false construct that Alabama Democrats equaled Barack Obama or Nancy Pelosi. That Democrats were bad and Republicans were good. But what is now clear is that Hubbard was then as he is now: a con man who will tell a great story while picking your pocket.
Gov. Robert Bentley knew Hubbard was a crook, but he sat back and did nothing. This has been the Governor's weakness. He wants to lead, but plays it safe or not at all. 
When Bentley finally woke up to the fact that the State was on the verge of fiscal disaster, it was too late, he had already ceded power to Hubbard and the Legislature as a whole. He has few friends and even fewer allies, and no one to fear him. When he announced his tax package, it was rejected before it was even unwrapped.
Bentley's biggest failure as a leader has been to reward his enemies and abandon his friends. This is widely known by everyone, except the Governor, who routinely offers to kiss-and-make-up with those who trash him, while giving the big kiss-off to his natural allies. 
On the House side of the equation, only once did a small band join together to challenge Hubbard. And they won. A small, but determined group of likeminded freshman were joined by a few maverick vets to thwart Hubbard's efforts to raise over $150 million in taxes and granting the Poarch Creek Indians a monopoly over gaming in the State. It is widely believed that this effort was based on a promise of personal reward for Hubbard. 
In the Senate, several have displayed the courage to buck the establishment on principle. Most notably, they rejected the heavy handed tactics of the Business Council of Alabama (BCA). As Sen. Paul Bussman so eloquently expressed it, "the AEA has been replaced by the BCA."
They have also rejected the "their way or the highway" approach of Hubbard and his cronies, choosing rather to stand their ground even if it meant defying the Republican caucus. In this case, opposition should not be confused with obstruction. 
When the State is forced to cut essential services, it is folly to vote to borrow hundreds of millions in a bond issue to build a luxury resort or a prison. Here again on display is the ideological inconsistency and intellectual dishonesty that has passed for leadership over the past five sessions. 
Of all the current leadership, only Senate President Pro Tem Del Marsh can walk away from the 2015 disaster with his head held high. Marsh has shown not only leadership, but a willingness to think beyond to current crisis and embrace new ideas, even if they are controversial.
On a personal note, I have often been a harsh critic of the President Pro Tem. I had concluded that, because of his close association with Hubbard, he must also be a crook. I was wrong, and for that I apologize.
The legislature will no doubt be called back for a Special Session to find a solution to the State's fiscal woes. 
If the House comes back to a Special Session with Hubbard as its Speaker, we can expect more of the same. If however, he is replaced, there is hope that the State can finally begin to heal.
Most of us who call Alabama home want to see our State prosper. We have abundant natural resources, brave, caring people, and a chance to do good things to make our home even better. Most of the men and women who come to work in Montgomery are good people who want to do great things. But as long as we try to cure ancient ills with the same medicine, as long as we accept corruption as the norm, we will always be at the bottom in all good things.
While this session has been a failure, it doesn't have to define our future. But changes will have to be made or things will remain the same.
Print this piece
Opinion | Marsh hurls accusations at Gov. Ivey. Is he barking mad?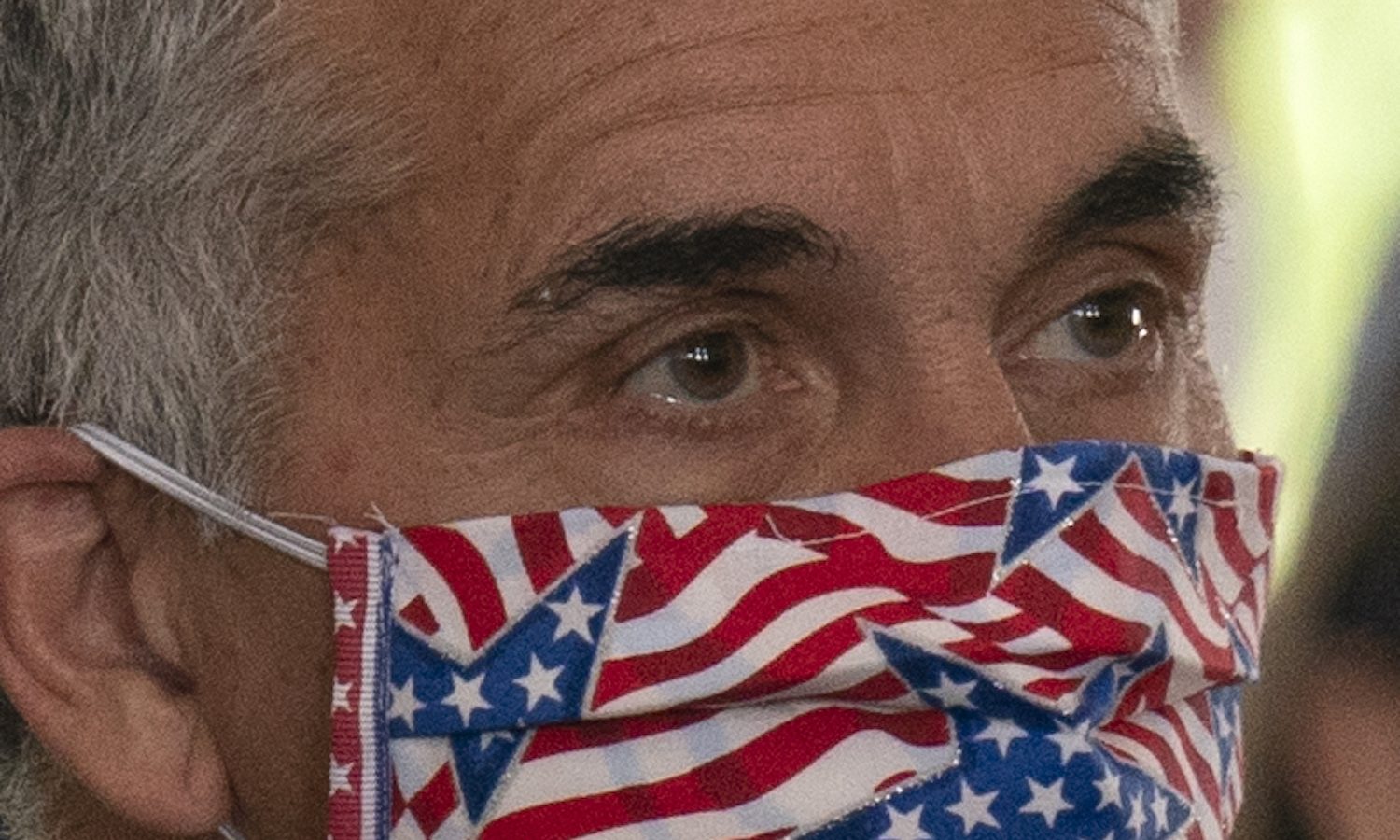 Appearing on the latest edition of Alabama Public Television's "Capitol Journal," Sen. President Pro Tem Del Marsh, R-Anniston, blamed Gov. Kay Ivey for the loss of some 450,000 jobs in Alabama.
It's an absurd accusation that any thinking Alabamian knows is a lie. But Marsh wants to hurt Ivey because she exposed him as little more than a petty, greedy-gut politico.
Still stinging from the public humiliation he suffered after Ivey revealed his "wish list" — which included taking $200 million in COVID-19 relief money to build a new State House — Marsh is leveling a cascade of recriminations against the popular governor.
However, what is astonishing is that he would spew brazen lies about Ivey during raging loss and uncertainty caused by a worldwide pandemic. This latest fiction about Ivey creating widespread economic calamity is the unseemly work of a hollow man without empathy, wisdom or decency.
This insane assertion that Ivey is somehow responsible for thousands suffering is as cravenly evil as it is politically stupid.
"The policies that have been put in place by the [Ivey] administration have 450,000 people out of work," Marsh told show host Don Daily.
Only a fool, a nutjob or a politician would blame Ivey for losing some 450,000 jobs, but there was Marsh, on public television, showing he is perhaps all three.
In the middle of his barking-mad comments, Marsh somehow forgot to mention that he was a member of Ivey's Executive Committee on the COVID-19 task force and helped make the very policies he now claims led to joblessness and financial ruin for many Alabamians.
Marsh is merely making it up as he goes because his fragile ego, pompous character and rank inhumanity suddenly became fully displayed for every Alabamian to see when he doubled down on building a new State House.
And so, like a guy caught with his pants down, Marsh is pointing his finger at Ivey to distract from his naked indifference toward the struggles of his fellow Alabamians.
Marsh's plan to spend the CARES Act funds on a State House and other pet projects ignored the sufferings of hundreds of thousands of the state's most vulnerable citizens and businesses.
Ivey wanted the nearly $1.9 billion in CARES funds to go to help those individuals, businesses and institutions affected by COVID-19. Marsh wanted it as a Senate piggybank, so, he lashes out at her rather than reflect on how he and the State Senate could do better in the future.
Anyone who blames others for their failings is a weakling, not a leader.
Marsh came to power under a scheme hatched around 2008, by then-Gov. Bob Riley. The plan was to make Mike Hubbard the speaker of the House, Marsh as pro tem and Bradley Byrne as governor. Riley would act as the shadow puppet master pulling the strings of power from behind a thin curtain of secrecy, allowing him to make untold riches without public accountability.
Byrne losing the governor's race to the hapless State Rep. Dr. Doctor Robert Bentley was the first glitch in the plan (yes, during the 2010 campaign for governor, Bentley changed his name to Doctor Robert Julian Bentley so the title Doctor would appear next to his name on the primary ballot).
The second problem for the venture was Hubbard's avarice, which landed him on the wrong side of the ethics laws he, Riley, Byrne and Marsh championed. Of course, the ethics laws were never meant to apply to them. They were designed to trap Democrats.
Marsh has floundered since Hubbard's grand departure and with Riley sinking further into the background, it is now apparent that Riley was the brains, Hubbard the muscle and Marsh the errand boy, picking up bags of cash to finance the operation.
Gofers rarely rise to power without the public noticing they're not quite up for the job, and so it is with Marsh that his office has shown the limits of his abilities.
Marsh wanted to control the COVID-19 relief money to spend on pork projects as he'd done in the past, but Ivey didn't allow it. To be outsmarted is one thing, but to be beaten by a woman is too much for a guy like Marsh.
Ivey burned Marsh like a girl scout roasting marshmallows over a campfire.
Senator Marshmallow, anyone?
Poor Marsh, with his political career in turmoil, picked the wrong target in Ivey.
Some look at Ivey and see a kind, grandmotherly figure. Ivey is as tough as a junkyard dog, and now Marsh knows what her bite feels like.
Ivey didn't cause massive job losses. COVID-19 did that. But Marsh got his feelings hurt, bless his heart, so he wants to take Ivey down.
Just like his scheme to commandeer the COVID-19 funds from the people didn't work, his attack on Ivey won't either.
People see Marsh for what he is, and it's neither strong nor competent; it's weak and ineffectual.
Marsh stood behind Ivey when she announced the state's health orders wearing an American flag style mask.
He voted for her executive amendment.
And now he lies.
In times of real crisis, true leaders emerge while others of lesser abilities whine. Marsh is complaining. Ivey is leading.
And so the public watches as The Masked Marshmallow takes on Iron-jawed Ivey. It's not tricky to see how this cage match turns out.
Marshmallow, down in three.
Print this piece