Titanic Failure (Opinion)

By Bill Britt
Alabama Political Reporter
Just when the Alabama Republican supermajority thought its ship was coming in, it went down a few miles off the coast.
The 2015 legislative session, by conservative measure, has been a titanic failure.
In general, the cause of the disaster can be blamed on lawmakers trying to solve the State's problems with the same mindset that created it. There were sparks of transformation and hints of realism, but those things succumbed to cronyism, play-to-play, and the systemic plague of ignorance and greed.
The legislature passed prison reform, but didn't fund it. Education was funded, but teachers were stiffed. State courts are broke, so District Attorneys can't prosecute, and mental health patients and kids, well… better luck next time.
On the other side, former Governor Bob Riley wrangled a bailout for his Scholarship Granting Organization (SGO) and more than a few lobbyists enjoyed big paydays.
At the heart of the failure was a lack of honest leadership. From the moment the Republican House Caucus reelected Mike Hubbard Speaker of the House, the season was doomed. 
Hubbard, who stands accused by the State on 23 counts of public corruption, is a man of low moral character and has shown himself to be more interested in personal gain than public service.
After reviewing thousands of pages of evidence and hearing from around 150 witnesses, 18 citizens from Lee County found that Hubbard had committed an act worthy of criminal indictment (23, to be exact). Yet, both Republican and Democrat House members reelected Hubbard despite the judgement of the Lee County Grand Jury. It was not Attorney General Luther Strange, W. Van Davis, or Matt Hart that indicted Hubbard, but rather 18 qualified, voting citizens of the county he calls home. 
The members of the House, with the exception of Rep. Alvin Holmes, all put their personal/political agenda ahead of the collective wisdom of those people who have seen the evidence.
And so it is with the 2015 session, the collective wisdom of generations of thinking citizens was cast aside for person political gain. As a result, the State now faces what Sen. Bobby Singleton called, "an ugly naked pig of a budget."
For five legislative sessions, the Republican supermajority has had complete control of the agenda, and instead of facing the problems, they did what has always been done: avoid tough decisions and leave the hard work of governing for another day. 
This time there are no Democrats to blame, no AEA to vilify. No, this time, the Republicans came face to face with the real enemy, and it was themselves. Thomas Jefferson said, "He who knows nothing is closer to the truth than he whose mind is filled with falsehoods and errors." 
For years, Republicans had a scapegoat, and eventually, they began to believe their own propaganda.
In 2010, Hubbard developed a false construct that Alabama Democrats equaled Barack Obama or Nancy Pelosi. That Democrats were bad and Republicans were good. But what is now clear is that Hubbard was then as he is now: a con man who will tell a great story while picking your pocket.
Gov. Robert Bentley knew Hubbard was a crook, but he sat back and did nothing. This has been the Governor's weakness. He wants to lead, but plays it safe or not at all. 
When Bentley finally woke up to the fact that the State was on the verge of fiscal disaster, it was too late, he had already ceded power to Hubbard and the Legislature as a whole. He has few friends and even fewer allies, and no one to fear him. When he announced his tax package, it was rejected before it was even unwrapped.
Bentley's biggest failure as a leader has been to reward his enemies and abandon his friends. This is widely known by everyone, except the Governor, who routinely offers to kiss-and-make-up with those who trash him, while giving the big kiss-off to his natural allies. 
On the House side of the equation, only once did a small band join together to challenge Hubbard. And they won. A small, but determined group of likeminded freshman were joined by a few maverick vets to thwart Hubbard's efforts to raise over $150 million in taxes and granting the Poarch Creek Indians a monopoly over gaming in the State. It is widely believed that this effort was based on a promise of personal reward for Hubbard. 
In the Senate, several have displayed the courage to buck the establishment on principle. Most notably, they rejected the heavy handed tactics of the Business Council of Alabama (BCA). As Sen. Paul Bussman so eloquently expressed it, "the AEA has been replaced by the BCA."
They have also rejected the "their way or the highway" approach of Hubbard and his cronies, choosing rather to stand their ground even if it meant defying the Republican caucus. In this case, opposition should not be confused with obstruction. 
When the State is forced to cut essential services, it is folly to vote to borrow hundreds of millions in a bond issue to build a luxury resort or a prison. Here again on display is the ideological inconsistency and intellectual dishonesty that has passed for leadership over the past five sessions. 
Of all the current leadership, only Senate President Pro Tem Del Marsh can walk away from the 2015 disaster with his head held high. Marsh has shown not only leadership, but a willingness to think beyond to current crisis and embrace new ideas, even if they are controversial.
On a personal note, I have often been a harsh critic of the President Pro Tem. I had concluded that, because of his close association with Hubbard, he must also be a crook. I was wrong, and for that I apologize.
The legislature will no doubt be called back for a Special Session to find a solution to the State's fiscal woes. 
If the House comes back to a Special Session with Hubbard as its Speaker, we can expect more of the same. If however, he is replaced, there is hope that the State can finally begin to heal.
Most of us who call Alabama home want to see our State prosper. We have abundant natural resources, brave, caring people, and a chance to do good things to make our home even better. Most of the men and women who come to work in Montgomery are good people who want to do great things. But as long as we try to cure ancient ills with the same medicine, as long as we accept corruption as the norm, we will always be at the bottom in all good things.
While this session has been a failure, it doesn't have to define our future. But changes will have to be made or things will remain the same.
Opinion | Thinking: I'll know it when I see it
"Have we accumulated so much knowledge that we know nothing?"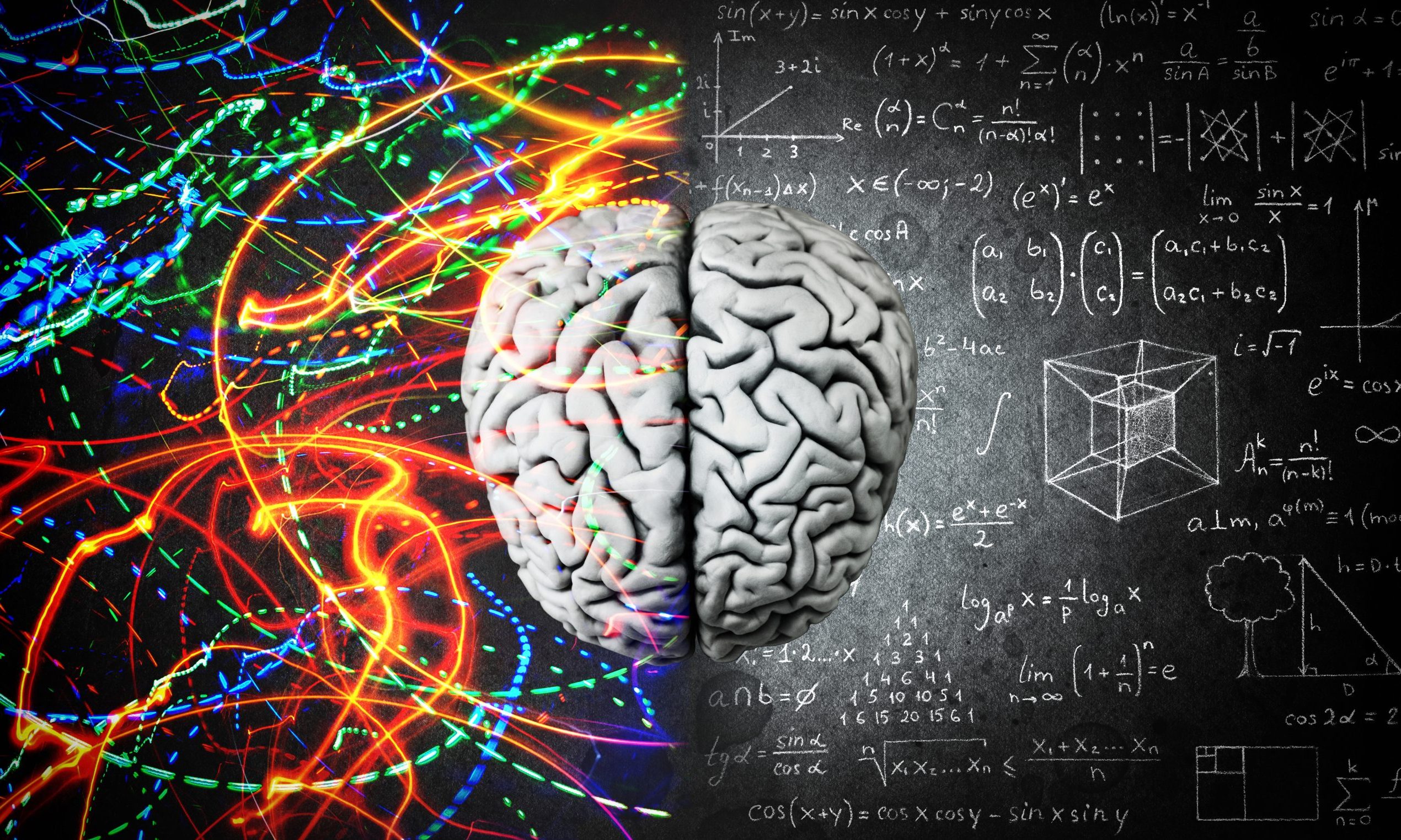 Lately, I've been adhering to the old adage, "If you don't have anything nice to say, don't say anything at all." So, what have I been doing with all my free time? Thinking — or at least I think I'm thinking.
When I look over the political landscape here at home and across the nation, I see a great surge of self-interest, special-interest and "us versus them" loathing, but little in the way of what constitutes the common good.
Politics lately have more in common with the campfire scene in Blazing Saddles than a renaissance weekend in Charleston. All hot air and bluster and little fact or reasoning.
American politics have always been loud, factious, full of complexities and uncertainty, but these elements have generally led us to find consensus. Sometimes, it's an uneasy truce but one that on the whole leaves us better and not irreconcilably divided.
However, today, tribal hatred in the form of political parties, a desire for one side to dominate the other and the widespread acceptance of "alternative facts" has reduced public policy to the equivalent of a high-stakes fight over which color M&M tastes best.
French-born philosopher, mathematician and scientist René Descartes wrote, "I think, therefore I am" as proof of his existence. Written originally in French and then Latin, it reads cogito ergo sum because I guess smart people in Descartes' day wrote scholarly works in Latin.
Today we use memes, YouTube videos and trucker hats to convey our deeply held convictions.
I've been thinking about another Latin phrase I'd like to see added to the lexicon of debate: non cogito ergo non sum. Roughly translated: "I don't think; therefore, I am not."
Of course, we know that there are a lot of unthinking people — many we call voters.
A trip to a big box store or any retail outlet with the word "dollar" in its name proves that the average citizen shouldn't be trusted with making big decisions, like who will run the country. But the alternative is worse, so we let everyone have a say on Election Day.
But because The People's Republic of Walmart is a key voting block, the Constitution and individual states' laws are there to check devotee's lack of discernment. This is not to say that elites exercise greater intellect. Cable pundits and influential internet bloggers tell us that the nation faces multiple existential threats, not the least from people who use the word existential.
Merriam-Webster defines existential as "relating to, or affirming existence." I defer back to big-box shoppers ergo ego emo: "I shop, therefore I am."
Thinking is hard work and not for the faint of heart because reflection can reveal unpleasant truths or even cause us to realize that what we thought was true wasn't.
In the early 1990s, a New York media mogul asked me what I thought the Internet might become in the future. I told him if we were lucky, every human-being would have access to a range of information to rival the Great Library of Alexandria. It could also, I said, be an enabling tool for global democracy. But then, I added, it would most likely be just a place for people to watch kittens and porn.
I used to think that moral wisdom and national interests depended on logical, coherent and precisely written words penned by studied minds. I believed this because The Ten Commandments carved in stone gave rise to a set of moral principles that shaped in part the ancient world and western civilization.
Our Nation's Declaration of Independence, written with quill and ink, led to a new democratic republic in the United States and a model for the world over. Now the world's most enduring democracy is often directed by tweets.
Have we accumulated so much knowledge that we know nothing?
Instead of inspired reason, will 220 characters do? Does writing in all caps make the thought better, or does the author think that readers are just too simple to understand their meaning without added emphasis?
Perhaps here, more Latin is needed. Cogito ergo non tweet. You guessed it: "I think, therefore, I don't tweet."
But nowhere is there less thinking than among those who know they are right because they are the chosen ones privy to all things conspiratorial.
In her book, Twilight of Democracy: The Seductive Lure of Authoritarianism, Anne Applebaum writes: "The emotional appeal of a conspiracy theory is in its simplicity. It explains away complex phenomena, accounts for chance and accidents, offers the believer the satisfying sense of having special, privileged access to the truth."
Having spent most of my life around powerful women and men, I've learned that none are capable of grand schemes as imagined on the internet, and even fewer can keep their mouths shut. If there were a cabal of Catilines, they would not be found on FaceBook or the pages to the John Birch Society's website.
Politicians will always rage, people will hate, but with a bit of good fortune, our state and nation will endure because a few souls will place the common good above self-interest and factions.
It's not always easy to tell who is thinking and who is not, but as Supreme Court Justice Potter Stewart said when referring to hard-core pornography: "I know it when I see it."
While I still don't have many nice things to say, and I'm not sure my thinking matters at all, I will admit I have hope, that enduring belief that there is a chance that we can do better, and that we will.
I think.