Alabama Congressional Delegation Reflects on Anniversary of Nation's Birth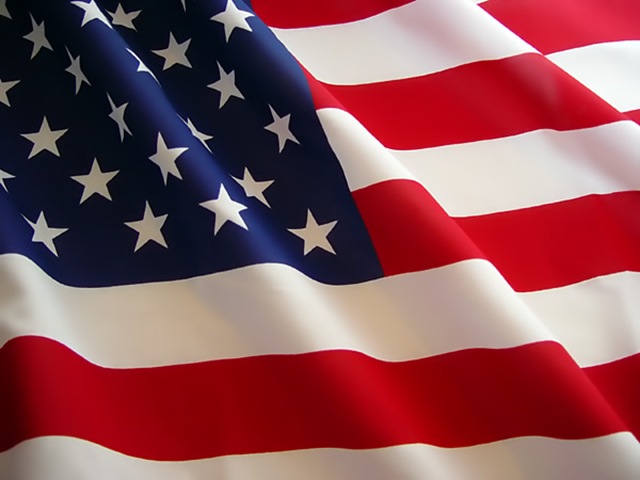 By Brandon Moseley
Alabama Political Reporter
Saturday was the Fourth of July, and many members of Congress, including most of the Alabama Delegation in the US House of Representatives, took the time to post messages to their constituents and followers on social media.
Congressman Gary Palmer (R-Hoover) wrote: "I love America because it truly is a land of opportunity. I know that, because I grew up in a low-income household in a small rural town and, despite the fact that we had little money, I became the first person on either side of my family to attend college. There are millions of stories just like mine where, through hard work, discipline, and sheer determination, individuals from all kinds of backgrounds have gone on to make great lives for themselves and, in the process, had a great impact on their families, neighborhoods and even the nation."
Rep. Palmer continued, "I also love being an American. Being an American has nothing to do with blood or dirt or race or religion. Being an American is all about what we believe, about embracing ideals … that all men are created equal, that our rights are endowed to us by God and that government exists to protect those rights. These are the ideals of free people, independent people, and it is these ideals that we celebrate on Independence Day and that have made us an exceptional nation which I am proud to serve."
Congresswoman Terri A. Sewell (D-Selma) said simply, "We have so much to celebrate and be thankful for on Independence Day!" above a photo of a Marine in dress uniform saluting a flag with the caption: "We are the Home of the FREE because of the BRAVE. Happy 4th of July"
Congresswoman Martha Roby (R-Montgomery) wrote: ""And for the support of this Declaration, with a firm reliance on the protection of divine Providence, we mutually pledge to each other our Lives, our Fortunes and our sacred Honor."  Those words at the end of the Declaration of Independence are chilling in how they describe just how radical and daring our Founding Fathers' endeavor was. So strongly did they believe in securing their God-given liberty, they overcame disagreements over religion, geography and all manner of politics to boldly defy the most powerful empire on earth. With faith in God to protect them, confidence in the righteousness of their cause, and trust in each other, they put everything they had on the line for freedom. Lives. Fortunes. Sacred Honor. People don't talk like that anymore."
Congressman Robert Aderholt (R-Haleyville) said in an email to constituents, "I wanted to send a quick note wishing all of you a very happy and blessed Fourth of July.  It has now been 239 years since our Founding Fathers declared independence from Britain and laid the foundation for the United States of America.  Their acts, which put them in great personal danger, fostered the freedoms and liberty we have today.  However, I'm sure many of you have heard the saying that 'Freedom is not Free.'  Sometimes it is easy to forget; freedom must be continually fought for and defended."
Rep. Aderholt continued, "Over the past week or so the US Supreme Court has released opinions that have caused much concern and disappointment to so many of us.  I am not sure if we fully understand the ramifications of some of these opinions. However, this is not the time to give up or throw in the towel. These rulings are the perfect example of why elections matter. Our freedom to vote must never be taken for granted.  I believe the next election in 2016 could be the most important of our lifetimes."
Rep. Aderholt concluded, "As you celebrate Independence Day with your family and friends, I hope that you will take time to remember those brave founders and the sacrifice they made.  I'm reminded of a quote from John Adams: "Posterity! you will never know how much it cost the present generation to preserve your freedom! I hope you will make a good use of it."  Again: on behalf of Caroline, Mary Elliott, Robert Hayes, and my staff, I wish you and your family a happy, safe and blessed Fourth of July."
Congressman Bradley Byrne (R-Montrose) wrote, "Someone recently asked me a question that got me thinking. They asked, "Why are you proud to be an American?" It didn't take me long to answer. I am proud to be an American because we are a nation built on the twin principles of freedom and opportunity. Our history has shown, from Benjamin Franklin to Abraham Lincoln to the Wright Brothers to Steve Jobs that you can come from the humblest of roots and yet become whoever you want to be simply by having the vision and working industriously toward your goal."
Congressman Mo Brooks (R-Huntsville) wrote, "On this ‪4th of July, I'm reminded of the generations before us and those who risked so much to earn our independence. Recent events that have undermined so much of what America's founders fought for are a stark reminder of how frail our nation's foundational principles are and how we must be ever vigilant in fighting to protect them if America is to remain the greatest nation in world history.  Just as our fellow Americans laid the path before us, it is our duty to protect the freedoms we hold dear. Happy Fourth of July and God bless America!"
‬
House passes General Fund Budget
By Brandon Moseley
Alabama Political Reporter
The Alabama House of Representatives passed the state General Fund Budget on Tuesday.
The General Fund Budget for the 2019 fiscal year is Senate Bill 178. It is sponsored by Sen. Trip Pittman, R-Montrose. State Rep. Steve Clouse, R-Ozark, carried the budget on the House floor. Clouse chairs the House Ways and Means General Fund Committee.
Clouse said, "Last year we monetized the BP settlement money and held over $97 million to this year."
Clouse said that the state is still trying to come up with a solution to the federal lawsuit over the state prisons. The Governor's Office has made some progress after she took over from Gov. Robert Bentley. The supplemental we just passed added $30 million to prisons.
The budget adds $50 million to the Department of Corrections.
Clouse said that the budget increased the money for prisons by $55,680,000 and includes $4.8 million to buy the privately-owned prison facility in Perry County.
Clouse said that the budget raises funding for the judicial system and raises the appropriation for the Forensic Sciences to $11.7 million.
The House passed a committee substitute so the Senate is either going to have to concur with the changes made by the House or a conference committee will have to be appointed. Clouse told reporters that he hoped that it did not have to go to conference.
Clouse said that the budget had added $860,000 to hire more Juvenile Probation Officers. After talking to officials with the court system that was cut in half in the amendment. The amendment also includes some wording the arbiters in the court lawsuit think we need.
The state General Fund Budget, SB178, passed 98-1.
Both budgets have now passed the Alabama House of Representatives.
The 2019 fiscal year begins on Oct. 1, 2018.
In addition to the SGF, the House also passed a supplemental appropriation for the current 2018 budget year. SB175 is also sponsored by Pittman and was carried by Clouse on the floor of the House.
SB175 includes $30 million in additional 2018 money for the Department of Corrections. The Departmental Emergency Fund, the Examiners of Public Accounts, the Insurance Department and Forensic Sciences received additional money.
Clouse said, "We knew dealing with the federal lawsuit was going to be expensive. We are adding $80 million to the Department of Corrections."
State Representative Johnny Mack Morrow, R-Red Bay, said that state Department of Forensics was cut from $14 million to $9 million. "Why are we adding money for DA and courts if we don't have money for forensics to provide evidence? if there is any agency in law enforcement or the court system that should be funded it is Forensics."
The supplemental 2018 appropriation passed 80 to 1.
The House also passed SB203. It was sponsored by Pittman and was carried in the House by State Rep. Ken Johnson, R-Moulton. It raises securities and registration fees for agents and investment advisors. It increases the filing fees for certain management investment companies. Johnson said that those fees had not been adjusted since 2009.
The House also passed SB176, which is an annual appropriation for the Coalition Against Domestic Violence. The bill requires that the agency have an operations plan, audited financial statement, and quarterly and end of year reports. SB176 is sponsored by Pittman and was carried on the House floor by State Rep. Elaine Beech, D-Chatham.
The House passed Senate Bill 185 which gives state employees a cost of living increase in the 2019 budget beginning on October 1. It was sponsored by Sen. Clyde Chambliss, R-Prattville and was being carried on the House floor by state Rep. Dimitri Polizos, R-Montgomery.
Polizos said that this was the first raise for non-education state employees in nine years. It is a 3 percent raise.
SB185 passed 101-0.
Senate Bill 215 gives retired state employees a one time bonus check. SB215 is sponsored by Senator Gerald Dial, R-Lineville, and was carried on the House floor by state Rep. Kerry Rich, R-Guntersville.
Rich said that retired employees will get a bonus $1  for every month that they worked for the state. For employees who retired with 25 years of service that will be a $300 one time bonus. A 20-year retiree would get $240 and a 35-year employee would get $420.
SB215 passed the House 87-0.
The House passed Senate Bill 231, which is the appropriation bill increase amount to the Emergency Forest Fire and Insect and Disease Fund. SB231 is sponsored by Sen. Steve Livingston, R-Scottsboro, and was carried on the House floor by state Rep. Kyle South, R-Fayette.
State Rep. Elaine Beech, D-Chathom, said, "Thank you for bringing this bill my district is full of trees and you never know when a forest fire will hit.
SB231 passed 87-2.
The state of Alabama is unique among the states in that most of the money is earmarked for specific purposes allowing the Legislature little year-to-year flexibility in moving funds around.
The SGF includes appropriations for the Alabama Medicaid Agency, the courts, the Alabama Law Enforcement Agency, the Alabama Department of Corrections, mental health, and most state agencies that are no education related. The Alabama Department of Transportation gets their funding mostly from state fuel taxes.
The Legislature also gives ALEA a portion of the gas taxes. K-12 education, the two year college system, and all the universities get their state support from the education trust fund (ETF) budget. There are also billions of dollars in revenue that are earmarked for a variety of purposes that does not show up in the SGF or ETF budgets.
Examples of that include the Public Service Commission, which collects utility taxes from the industries that it regulates. The PSC is supported entirely by its own revenue streams and contributes $13 million to the SGF. The Secretary of State's Office is entirely funded by its corporate filing and other fees and gets no SGF appropriation.
Clouse warned reporters that part of the reason this budget had so much money was due to the BP oil spill settlement that provided money for the 2018 budget and $97 million for the 2019 budget. Clouse said they elected to make a $13 million repayment to the Alabama Trust fund that was not due until 2020 but that is all that was held over for 2020.
Clouse predicted that the Legislature will have to make some hard decisions about revenue in next year's session.