Three Trains Running Down Same Track

INSIDE THE STATEHOUSE
By Steve Flowers
As the legislative session was winding down, it was obvious no solution was going to be found for the beleaguered General Fund Budget. The Governor's $541 million tax increase proposal had been ignored. Although he still kept preaching that this was the prescription for the ailing General Fund, the good doctor's prognosis and recommended course of treatment was completely disregarded.
Senate President Pro Tem Del Marsh offered a solution in the form of a lottery. It did not get the proper traction, although it only calls for the legislature to vote to let the people vote. Polling shows it would pass, so the dismissal by the Senate is hard to understand. Finally, the House leadership came forward with a hybrid proposal to raise the cigarette tax and a few fees. It never got far.
With three different trains running down the same track it was a perfect storm for a train wreck and that is what occurred. However, late in the session the perennial cry to combine the two budgets was thrown against the wall again without much success.
Alabama has two budgets. The General Fund and Education Trust Fund budgets. Neither is well-funded. The reason we have two budgets is that during the Depression Era, Alabama schools were so underfunded that the prisons had better conditions. Third world countries had better school systems. Most rural schools were dilapidated one room schools with no indoor plumbing. Teachers were not even getting paid. They were being given script or promissory notes that they might get paid one day.
A progressive governor, Bibb Graves, came along and created a Special Education Trust Fund budget to see that schools had basic minimum standards and funding. At that time, the only colleges in the state were the University of Alabama and Auburn University. His education plan created teachers colleges at Florence, Jacksonville, Troy and Livingston. Graves convinced the legislature to earmark state sales and income tax for education. Education funding has been able to keep pace with inflation with these growth taxes.
Combining these two budgets has been proposed numerous times over the years. Each time with no success. Governor Bentley floated this consolidation balloon a year ago. It was met with deafening silence pretty much the same way that his tax proposal has been greeted.
Most legislators and their constituents know that public education is not funded properly. To allow the legislature to run roughshod into the education coffers would be devastating to the state. The wall created constitutionally prohibits the legislature or governor from raiding education dollars to pay for the money eating Medicaid monster.  Even more importantly, it keeps the state from putting prisoners ahead of schoolchildren. Furthermore, if this legislature or future legislatures fail to fund prisons to a minimum standard, as set forth by the federal courts, it is not only possible but probable that a federal judge could mandate prison appropriations from the state budget that would deprive schools of basic funding in favor of prisoners' comfort.
The Special Education Trust Fund budget was created for reason. A farsighted governor and even more farsighted legislature believed that education was an important and basic function of state government and that it was important for the future of the state.
During the Paul Hubbert era, teacher salaries in Alabama moved into the top 25 in the nation. In the past five years, with the Republican takeover of the legislature and demise of the AEA, teacher salaries have dropped into the bottom 10 states in America. Our educational spending in Alabama is 48th in the nation.
Our universities used to receive half of their funding from the state. It is now less than 20 percent. Our woefully funded education system could ill afford a raid of its tax dollars.
The governor and legislature need to work together to find a permanent solution to funding the General Fund. Stealing the money earmarked for school children's basic learning is not a solution to the General Fund's dilemma. Nobody is going to look back 60 years from now and praise this current group for robbing from the Special Education Trust Fund to pay for prison reform.
See you next week.
Steve Flowers is Alabama's leading political columnist. His weekly column appears in over 60 Alabama newspapers. He served 16 years in the state legislature. Steve may be reached at www.steveflowers.us.
Opinion | We are like a petulant child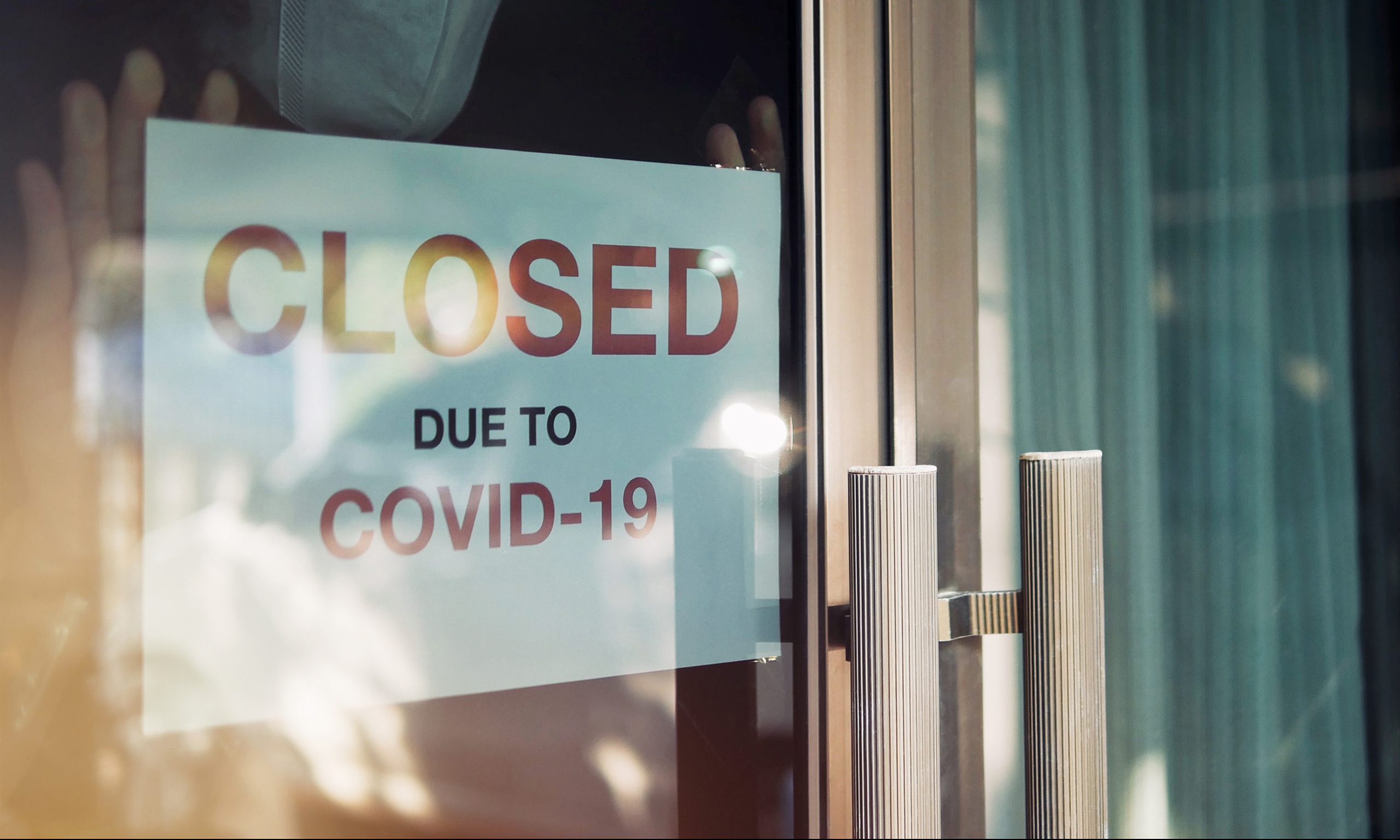 I guess we're done. Despite a shutdown that lasted weeks, apparently state leaders were twiddling their thumbs, wishing, like Donald Trump, that COVID-19 would just magically disappear.
It isn't, though, is it?
Here are the grim facts: We've got record numbers of new cases daily. Hospitalizations are also at record numbers. Health care workers are burning through personal protective equipment. Plans are moving forward to reopen public schools, colleges, and universities in August, only a few weeks away.
Dr. Anthony Fauci, the director of the National Institute of Allergy and Infectious Diseases (the nation's top infectious-disease official), says states with high and growing caseloads should consider shutting down again. As painful as that would be, it's advice leaders in hotspots like Florida, Georgia, California, Texas, Arizona, and, yes, Alabama, must seriously consider.
For Alabama, though, don't hold your breath. You're going to need it to fight the virus.
What is the alternative? Allowing COVID-19 to infect most everybody in a particular area – in this instance, the entire stateof Alabama – and that means increasing deaths and permanent health problems, especially among the most vulnerable: our older populations and people with underlying health issues.
My wife is one of those people, with liver and heart deficits. Except for one trip to the veterinarian for one of our pups last month, Veronica has not been out of our house since March, except for doctors' appointments and to have blood draws or COVID-19 tests.
She had a second COVID test this week, before a scheduled cardio ablation to try to get her heart rhythm calmed down. Her COVID test was negative and the procedure took place and, at least for now, is a complete success. Her heart is in sinus rhythm and her heart rate is around 55 bpm.
As hard as it was on Veronica Wednesday, at least she got Versed. I had to drop her off at University Hospital at 5:30 a.m. and drive away to my undisclosed location on UAB's campus. I was not allowed to stay with her because of the high number of novel coronavirus hospitalizations at UAB. During the procedure, the doctor inserts a tube in an artery through her groin, much like a heart catheterization. She's had two such procedures this year alone, and a couple others where the doctor went through a wrist and another through her neck.
I've been with her for those other invasive procedures, for her comfort and, frankly, for mine. I psychologically didn't handle Wednesday's separation well, but I had lots of close friends talk be back from the cliff. And even with everything going on at UAB, the health care workers communicated with me really well, and her cardiologist called shortly after he completed her procedure. Veronica's recovery nurse was Preston, a former student of mine.
Still, it's scary times, and I'm pretty protective of Veronica, just as she is of me.
So here we are, practically throwing in the towel on COVID-19. Doing what's right is just too hard. The science guides us, and we ignore the guidance, like some petulant child. We turn our backs on what will keep us safe, because what will keep us safe is too hard for us. Even if we have to do it for just a few weeks.
We refuse to wear our masks and make scenes at stores that won't let us in if we don't. We take risks like having a big boat parade in Gulf Shores with thousands of people to honor Donald Trump, yet another petulant child.
The virus is a hoax, we're told, but it's one that has killed more than 130,000 Americans and permanently injured thousands and thousands more.
So let's get back to work and open the schools and enjoy large gatherings at the lake without masks.
And, for some of us, let's die.