The Legislature Can Still Finish Strong

by Katherine Green Robertson
The Alabama Legislature caught its share of grief after adjourning from the regular session without passing a budget. The alleged infighting between the House and Senate and the bickering over how to solve the shortfall dominated the headlines in early June as the session wrapped up. Yet, nearly eight weeks later, it's easier to examine the full body of work and praise a great deal of what has been accomplished. Heading into next week's special session, Republicans should focus on preserving their record over the last five years and finishing strong.
A brief reminder of how this session began: the Governor sent over a budget that relied almost entirely on tax increases to close the General Fund shortfall. Rather than being able to make a few tweaks here and there, legislators opposed to tax increases were forced back to the drawing board with far fewer resources, particularly staff, to aide in their research and decision-making. It was hardly surprising that they chose to close the gap with cuts, as the base of the Republican supermajority rightfully refused tax increases that would, by and large, ask the people to hand over more of their hard-earned money to fund Medicaid and prisons.
While the budget quandary remains unsolved, the legislature tackled several complex policy matters that will have a positive long-term impact on the General Fund. For instance, managed care reforms to Medicaid that passed in 2013 were duplicated for long-term care services in hopes of slowing perpetual increases in Medicaid spending. The Senate also declared its opposition to Medicaid expansion, recognizing that the state's required obligations through expansion would ultimately add a 10% increase to state funds spent on Medicaid (not including unknown administrative costs).
In another act of legislating for the long-term, the comprehensive prison reform bill was signed into law. Corrections spending accounts for 4.3% of all state spending and a whopping 21.4% of General Fund expenditures. Along with Medicaid, this spending has increased by 25% over the last 20 years with no signs of slowing. Aspects of the prison reform law do require additional front-end funds; but, over time, this investment should help to level out corrections spending as the strains of overcrowding are eased.
On the last day of the session, a bill was passed to reform judicial public pensions. Public pensions are an oft-overlooked aspect of state spending, but this year alone, the state put almost one billion dollars–nearly five times the amount of the shortfall–into the pension system. The estimates for 2016 are no better. The Judicial Retirement Fund currently has the worst funding percentage of the state's three pension systems, and the reform passed this session addresses the state's liability in this regard. It will result in immediate cost-savings with an even greater savings impact expected over time.
Despite some flirting with the Governor's proposed tax increases, most were dead on arrival, as was gambling. Instead, new legislative study committees were established on issues such as tax reform, structural pension reform, and proposed privatization of the state's ABC Board. This indicates an ongoing willingness to deal with fundamental problems in Alabama's state government, rather than abdicating this duty and opting for budget gimmicks and quick fixes.
Republicans should take pride in these accomplishments and refuse to agree to proposals that would taint their record. There is no denying the pressures that they face from various positions of leadership, powerful special interests, and bleak budget spreadsheets. Still, legislators are sent to Montgomery to make tough calls. This group campaigned on a commitment to govern with the best interests of the people in mind–not to make their decisions on weekly polls or chances at personal gain.
Senator Sessions made headlines in Alabama this week with some remarks he hoped would embolden Republicans. He opined, "We don't need to be timid. We need to do the right thing. We need to do the bold thing. The government can't do everything for us. Our values are good values…and we need to define those values. We believe in limited government and lower taxes."
When legislators return on August 3rd, they will be given another opportunity to take the Senator's advice and finish strong. Based on the grit of those legislators we work with behind the scenes, I, for one, still have faith that they will.
Katherine Robertson is vice president for the Alabama Policy Institute (API), an independent non-partisan, non-profit research and education organization dedicated to the preservation of free markets, limited government and strong families.
Opinion | Warning: Your blood may boil
"One truth can not be denied. Someone was up to no good. And their empty proclamations to put our children first were lies."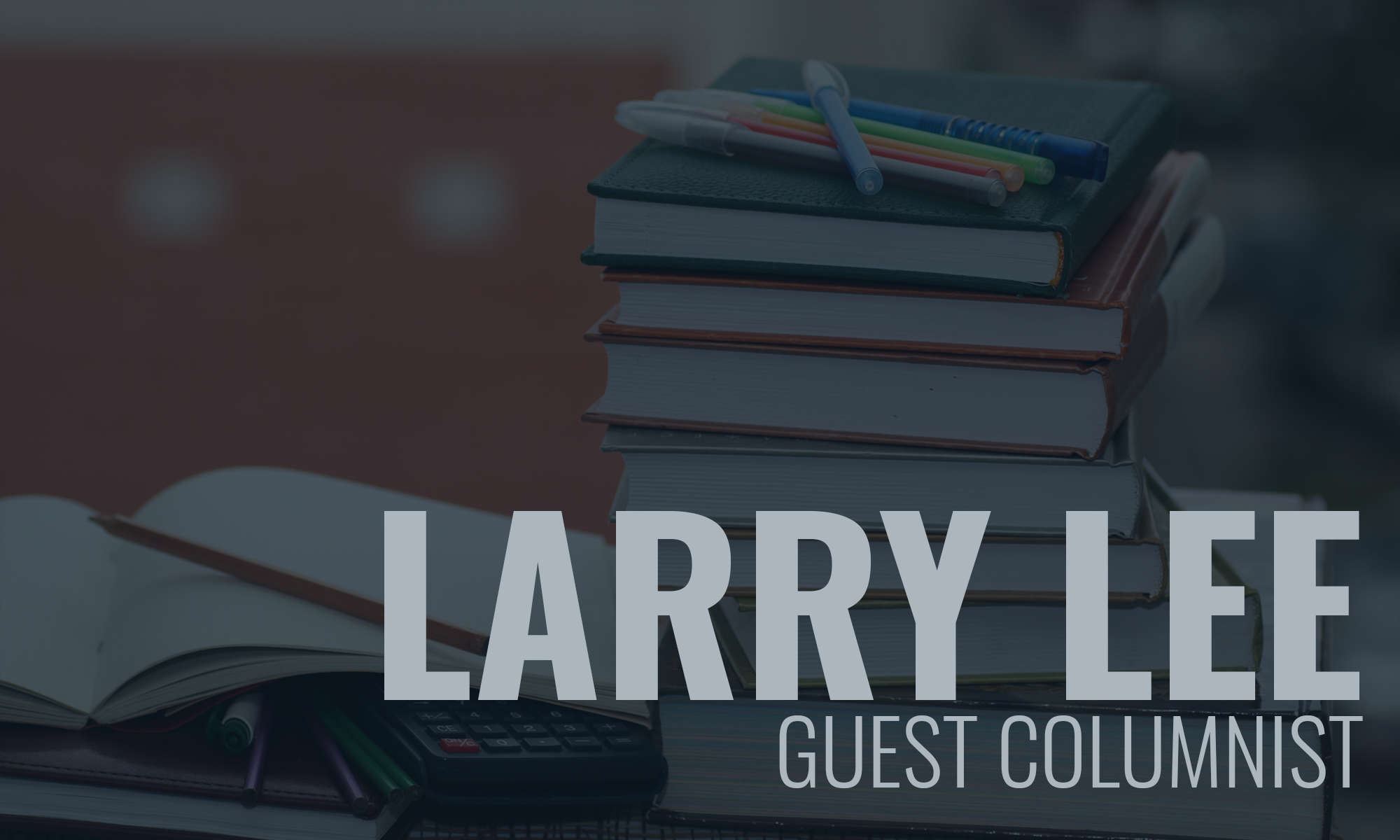 OK. It is not unusual for me to lose my cool in this very weird and very crazy political turmoil swirling around us. And why not when we are engulfed in adults acting like children?
However, none of these get me stirred up like the saga I am about to relate.
The reason being I know too much about what happened and heard many of the lies and attempts at deception in person. And certainly, because at the end of the day, it was the public school students of Alabama who paid the costs incurred because certain "public officials" betrayed the public trust.
This all unfolded in 2016, when the State Board of Education made one of the most boneheaded moves I've ever witnessed by hiring Mike Sentance of Massachusetts to be our state superintendent of education. He was a disaster. Not an educator, never a teacher, principal or local superintendent. Had applied for the Alabama job in 2011 and didn't even get an interview.
State educators were almost solidly committed to wanting Jefferson County superintendent Craig Pouncey to get the job. They considered giving the job to Sentance a slap in the face (The fact that Sentance lasted one year before packing his bags removed any doubt that he was a very bad choice).
Sentance was announced as the choice on Aug. 11, 2016. But even then, rumors of misdoing were afoot and then-State Sen. Gerald Dial called for an investigation into the hiring process within a week.
Someone orchestrated a smear campaign against Pouncey, obviously to hurt his chances of being selected by the State Board of Education. A packet of info was distributed to each board member alleging wrongdoing by Pouncey. All board members discounted the info — except Mary Scott Hunter of Huntsville.
Let's fast forward a moment. When the dust finally settled, Pouncey filed suit against Hunter and others. And just last week, Bill Britt, the editor of the Alabama Political Reporter filed the following:
"A defamation suit filed by Pouncey against former school board member Mary Scott Hunter was recently settled with Pouncey being awarded $100,000 by the state. According to Pouncey's attorney, Kenny Mendelsohn, no admission of liability by Hunter was offered under the terms of the agreement. "It is estimated the state spent as much as a million dollars or more on defense attorneysto protect Hunter and others. APR was able to identify nearly a half-million dollars in attorneys fees paid during the case, but assigning a final dollar figure is nearly impossible, because four contracts with top-tier law firms were for $195 per hour and open-ended. "The settlement puts an end to years of hearings, investigations, lawsuits, and recriminations."
[You can read all of APR's story here.]
I spent hours and hours tracking this story. What I learned was disgusting and sickening. It was obvious that the trust citizens had placed in elected officials to protect the interest of public school students was ignored. This was not about helping kids and teachers and administrators and trying to find the best state superintendent possible, it was about political agendas and adults trying to cover their ass.
I am no kid. The first-ever real life political campaign I was part of was in 1972. Which is to say that I've seen my share of political shenanigans. But none more repulsive than what happened in 2016.
Dial asked the attorney general to investigate what took place. Then he and his colleague, Democratic Sen. Quinton Ross, passed a resolution creating a legislative committee to investigate. I went to each of these sessions. They were standing room only. All kinds of folks showed up, including some of Alabama's most recognized lobbyists.
One of the more amazing things that happened was when Mary Scott Hunter, an attorney herself, told Dial that "she did not know the rules" about how the state ethics commission was supposed to handle anonymous complaints.
So Pouncey filed suit in an effort to clear his name. I don't blame him. I would have as well.
Among the things about all this that never made sense is why the state of Alabama footed the legal bill for defending those in the suit, especially Hunter.
Her actions were of her own choosing. She became a rogue state board member. She did not consult with other members before she began making sure the Ethics Commission had a copy of the bogus complaint. No other board members did this.
For whatever reason, she took matters into her own hands in an effort to harm Pouncey.  She was outside the bounds of her duties and responsibilities as a state board member.
But as is common, this legal action moved at the speed of paint drying. Then COVID-19 got in the way and civil suits got shoved to the end of the line. The best, most recent guess as to when the case would show up on a court docket was at least two years from now.
The state offered to settle for $100,000. After careful consideration with his attorney, Pouncey reluctantly decided to settle. I know Pouncey well. He has told me repeatedly that this was never about money. Instead, it was about his reputation and how certain people were willing to put politics above the interest of students. But the expectations of such ever happening grew dimmer with each day and the suit was settled.
The truth will never be known. A court will never render a verdict pointing out guilty parties. We are only left with our assumptions, based on pieced together facts gleaned from discussions and paperwork.
But one truth can not be denied. Someone was up to no good. And their empty proclamations to put our children first were lies.