By Joey Kennedy
Alabama Political Reporter
HOUMA, La. – I'm in what I call my hometown. Deep south Louisiana, about 50 miles southwest of New Orleans. Yes, SOUTHWEST! In Terrebonne Parish. A hurricane alley. We've had many hurricanes down here. Hurricanes that played with us. Hurricanes that hurt us. Hurricanes that made us better than we were before they landed. Hurricanes that humbled us and emboldened us. South Louisiana, sadly, is hurricane friendly.
This is the real Cajun country. Not the touristy Cajuns of New Orleans or other southern parishes. Real Cajuns. The Cajuns of Dulac and Montegut and Theriot and Chauvin. The Cajuns who will sell you dried shrimp from their carports and give you something wonderful to eat from their kitchens – if they like you.
These people have been battered by storms and the economy. They've put up with horrible state services and predatory bankers. They hate politics and politicians.
They know they live in one of the most corrupt states in the nation.
Louisiana. Home of Huey Long.  Former New Orleans Mayor Ray Nagin. Former Gov. Edwin Edwards.
Corruption central. In 2011, Louisiana was judged America's most corrupt state with the highest rate of convictions for people in public office. "WE'RE NUMBER ONE!!!"
That's old news. Like Sheriff C.P. Rozands, who I covered as a cub reporter for the Houma Daily Courier in the 1970s. Rozands was always associated with corruption. But as a true politician, Rozands never closed his office or shut off media reports. He always welcomed reporters. Gave them access.
Indeed, he welcomed scrutiny, even when he knew that scrutiny would reveal his crimes – crimes, of which, he'd never be convicted.
April 19, 1987: Sheriff Dies in Hospital:  
"The guilt or innocence of the Terrebonne Parish sheriff who faced more than 130 criminal charges will never be determined in court. Sheriff Charlton P. Rozands, 61, died of an undisclosed illness Sunday. Rozands had been hospitalized for nearly two weeks. His illness caused him to miss his latest arraignment hearing last Thursday. Numerous indictments handed down since December accused him of malfeasance in office and payroll fraud, among other things."
Edwin Edwards was a popular governor of Louisiana. Maybe the most popular ever. When he won his last election to the governor's mansion, bumper stickers declared: "Vote for the crook. It's important." Edwards was running against Ku Klux Klan official David Duke. Edwards won, which was right, but he eventually served eight years in prison for corruption. Well, he was corrupt. I spent a few moments with Edwards, in limos or sheriff's vehicles as he visited Terrebonne Parish. He cared about people, no doubt about that. He didn't care about corruption, no doubt about that. But he never closed his office to reporters. He just didn't. 
A Louisiana icon.
I say all of this to note that my home state, Louisiana, is not the most corrupt state anymore. Alabama probably has that title.  
Our last elected Democratic Party governor, Don Siegelman, is in federal prison for corruption. Our first 20th Century Republican governor, Guy Hunt, was booted from office for corruption. We've had numerous legislators charged and/or convicted of corruption. County and city officials in Alabama have been convicted for corruption. We are corrupt. Accept it. And get rid of it. 
And our current speaker of the House of Representatives, Mike Hubbard, is facing more than 20 charges for corruption, for using his office for personal gain and soliciting things of value.For being corrupt. A criminal. And unlike Rozands or Edwards, he closes his office. He won't talk. He's a hermit, where his corruption is concerned. 
Of course, all politicians who have been charged with corruption believe they can still lead. Sheriff Rozands. Gov. Edwards. Gov. Hunt. Gov. Siegelman. Speaker Hubbard.
And about Hubbard . . .  
He's one of the big reasons we can't pass a decent state General Fund Budget (SGF) to make Alabama work for its citizens. Hubbard is so concerned with defending his allegedly illegal activities, that he can't gather the support needed to make Alabama whole.
We are lost. Because Hubbard thought, as Rozands did here in Terrebonne Parish and Edwards did here in Louisiana, and Hunt did in Alabama, and Siegelman did, again, in Alabama, that theycould get away with anything. Everything. Then, nothing. 
So we suffer. We all suffer. 
And our corruption wounds us. And we bleed out. And it kills us.
We, in Louisiana and Alabama, are us. And we're dead. But I can't wait to get my dead self back to Alabama. I am not fond of Louisiana.
Joey Kennedy, a Pulitzer Prize winner, writes this column every Wednesday for Alabama Political Reporter.
Email: [email protected].
Opinion | We are like a petulant child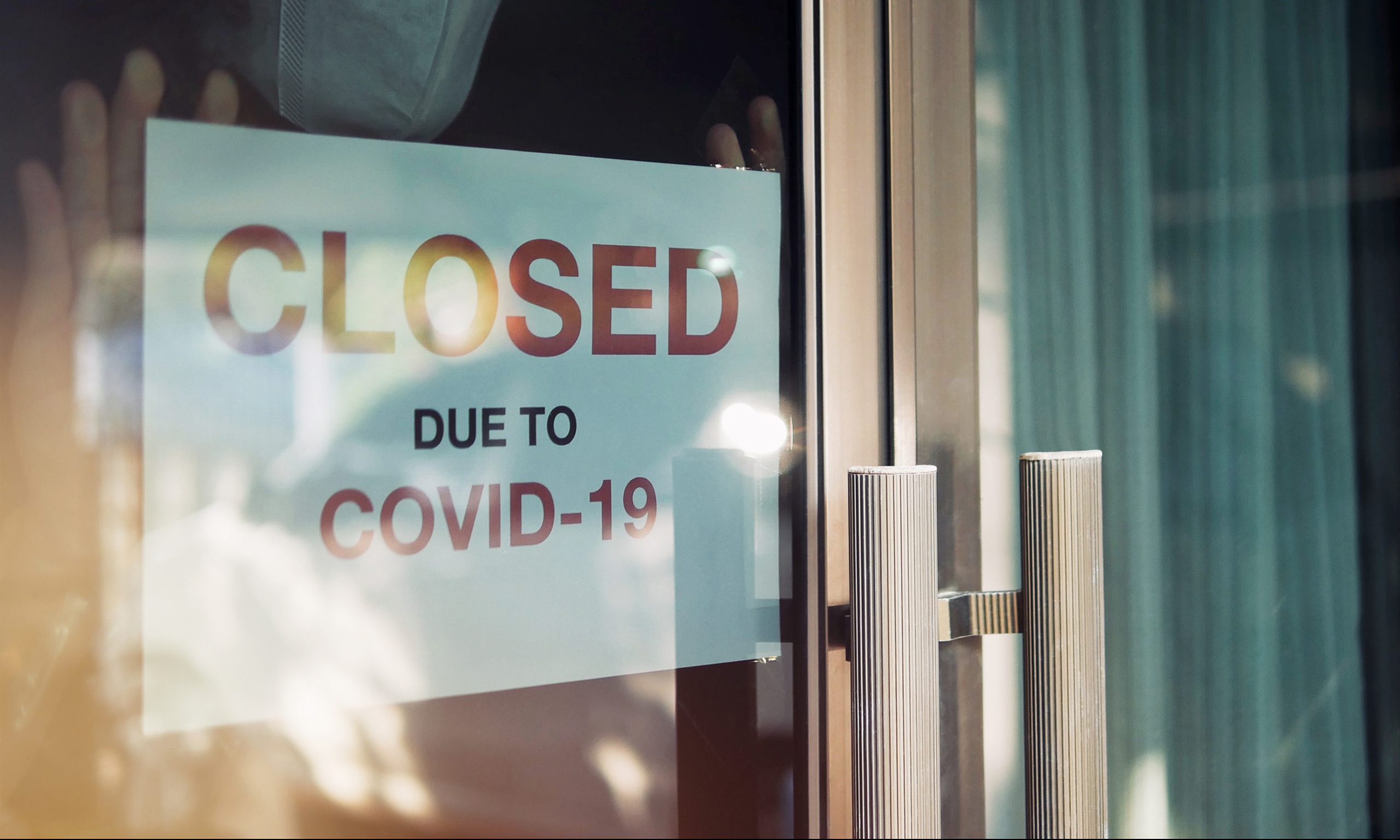 I guess we're done. Despite a shutdown that lasted weeks, apparently state leaders were twiddling their thumbs, wishing, like Donald Trump, that COVID-19 would just magically disappear.
It isn't, though, is it?
Here are the grim facts: We've got record numbers of new cases daily. Hospitalizations are also at record numbers. Health care workers are burning through personal protective equipment. Plans are moving forward to reopen public schools, colleges, and universities in August, only a few weeks away.
Dr. Anthony Fauci, the director of the National Institute of Allergy and Infectious Diseases (the nation's top infectious-disease official), says states with high and growing caseloads should consider shutting down again. As painful as that would be, it's advice leaders in hotspots like Florida, Georgia, California, Texas, Arizona, and, yes, Alabama, must seriously consider.
For Alabama, though, don't hold your breath. You're going to need it to fight the virus.
What is the alternative? Allowing COVID-19 to infect most everybody in a particular area – in this instance, the entire stateof Alabama – and that means increasing deaths and permanent health problems, especially among the most vulnerable: our older populations and people with underlying health issues.
My wife is one of those people, with liver and heart deficits. Except for one trip to the veterinarian for one of our pups last month, Veronica has not been out of our house since March, except for doctors' appointments and to have blood draws or COVID-19 tests.
She had a second COVID test this week, before a scheduled cardio ablation to try to get her heart rhythm calmed down. Her COVID test was negative and the procedure took place and, at least for now, is a complete success. Her heart is in sinus rhythm and her heart rate is around 55 bpm.
As hard as it was on Veronica Wednesday, at least she got Versed. I had to drop her off at University Hospital at 5:30 a.m. and drive away to my undisclosed location on UAB's campus. I was not allowed to stay with her because of the high number of novel coronavirus hospitalizations at UAB. During the procedure, the doctor inserts a tube in an artery through her groin, much like a heart catheterization. She's had two such procedures this year alone, and a couple others where the doctor went through a wrist and another through her neck.
I've been with her for those other invasive procedures, for her comfort and, frankly, for mine. I psychologically didn't handle Wednesday's separation well, but I had lots of close friends talk be back from the cliff. And even with everything going on at UAB, the health care workers communicated with me really well, and her cardiologist called shortly after he completed her procedure. Veronica's recovery nurse was Preston, a former student of mine.
Still, it's scary times, and I'm pretty protective of Veronica, just as she is of me.
So here we are, practically throwing in the towel on COVID-19. Doing what's right is just too hard. The science guides us, and we ignore the guidance, like some petulant child. We turn our backs on what will keep us safe, because what will keep us safe is too hard for us. Even if we have to do it for just a few weeks.
We refuse to wear our masks and make scenes at stores that won't let us in if we don't. We take risks like having a big boat parade in Gulf Shores with thousands of people to honor Donald Trump, yet another petulant child.
The virus is a hoax, we're told, but it's one that has killed more than 130,000 Americans and permanently injured thousands and thousands more.
So let's get back to work and open the schools and enjoy large gatherings at the lake without masks.
And, for some of us, let's die.