Legislative Session Postmortem: Three Themes

by Katherine Green Robertson
It's only been a few days since Governor Bentley signed the General Fund budget for fiscal year 2016 into law. We don't yet know what the fallout, if any, will be from the cuts, taxes, and transfers that were made to make up the revenue shortfall. What we can identify at this juncture are at least three key themes of this nearly seven-month-long debate that shape the way the state spends your money.
Bifurcated Brawl
Particularly throughout the two special sessions, much ado was made about the Education Trust Fund's health versus the General Fund's maladies. Transferring the state's use tax revenues from the Education Trust Fund to the General Fund, first proposed at the end of the regular session, ended up being a key piece of the final solution–although the exact amount was haggled over until the very last days of the session. The resolve of General Fund agency heads to receive level funding was matched only by the state's education entities' tenacious defense. The infighting among the two factions, at times, led many newly elected legislators to question why the state has two budgets in the first place.
As the public and private squabbling dragged on, it was hard to miss the irony that Alabama is one of the only states in the Union where members of one budget committee would be pitted against their counterparts in the other. Alabama's bifurcated, two-sided budget system leads many to adopt a one-sided mentality. Looking at the services our government provides and determining how to fund the growing list of "top priorities" at an appropriate level is the responsibility of all legislators–not just those assigned to the budget committee with the problem.
Federal Fixation
Federal matching dollars were mentioned countless times during the budget debate. Whether in the context of Medicaid, public health, or education, cuts to these and other programs were forbidden by those who warned that Alabama would lose federal dollars in the process. A recent report comparing states' dependence on the federal government listed Alabama as the fourth most reliant state on federal funds, behind New Mexico, Kentucky, and Mississippi. In Montgomery, far too often, federal dollars are viewed as free money and provide another alternative to restraint and reform.
A vast disconnect exists between the duties owed to state versus federal taxpayers (though they are the same group). The two provider tax increases that passed in the second special session are further evidence of this–a strategic maneuver to get more federal dollars through the door at "no cost" to state taxpayers. The free market American Enterprise Institute has called provider tax funding schemes "a distortionary but legal means by which a state can artificially inflate medical costs to extract additional Medicaid funding from the federal government."
This chronic reliance on federal money is problematic, of course, given that Congress has a harder time passing budgets than the Alabama Legislature–and a government that's $18 trillion in debt is a risky funding source to count on. With all of this uncertainty, Alabama lawmakers would be wise to wean the state off of these dollars, rather than grow this dependency to the detriment of our state sovereignty.
Echo Chambers
It is widely understood that when lawmakers arrive in Montgomery, they leave their constituents behind and are greeted by a bevy of lobbyists and state-agency representatives working tirelessly and aggressively for or against particular matters. This year, legislators were also subjected to not-so-veiled threats from the governor and, at times, painful arm-twisting by their leadership. All the while, those who wanted to raise taxes claimed that they were not hearing any opposition from their constituents. Those who wanted to slash government said their position had largely been met with silence at home. Still, seemingly exaggerated polling data was cited when convenient to show that "most Alabamians" support this or that. (Apparently, somewhere in the state, Alabamians were begging for their taxes to be raised.)
Maybe the theme most important for the general public to understand is that there are people speaking on your behalf that you may or may not agree with. All politicians are susceptible to follow the loudest voice, even when it conflicts with their instincts. If we sit back and let a few voices dominate important statewide debates in the name of "popular opinion," we should not be surprised to find that the end result is not what we wanted. Montgomery is not Washington, D.C.–legislators are accessible and they expect to hear from you.
Now is the time to talk to them about their decision-making over the past seven months and what you hope to see them accomplish over the next three years. Pushing for serious reforms to contain our state spending might be a good place to start, lest the taxman returneth.
Katherine Robertson is vice president for the Alabama Policy Institute. API is an independent non-partisan, non-profit research and education organization dedicated to the preservation of free markets, limited government and strong families.  If you would like to speak with the author, please email [email protected] or call (205) 870-9900. 
Note: This column is a copyrighted feature distributed free of charge by the Alabama Policy Institute (API). Permission to reprint in whole or in part is hereby granted, provided the author(s) and API are properly cited. 
Opinion | State senators should remove Del Marsh from leadership
"Del Marsh has left the governor and the members of the Alabama Senate with no choice but to remove him from his positions on the COVID-19 task force and as leader of the Alabama Senate," former State Rep. Craig Ford writes.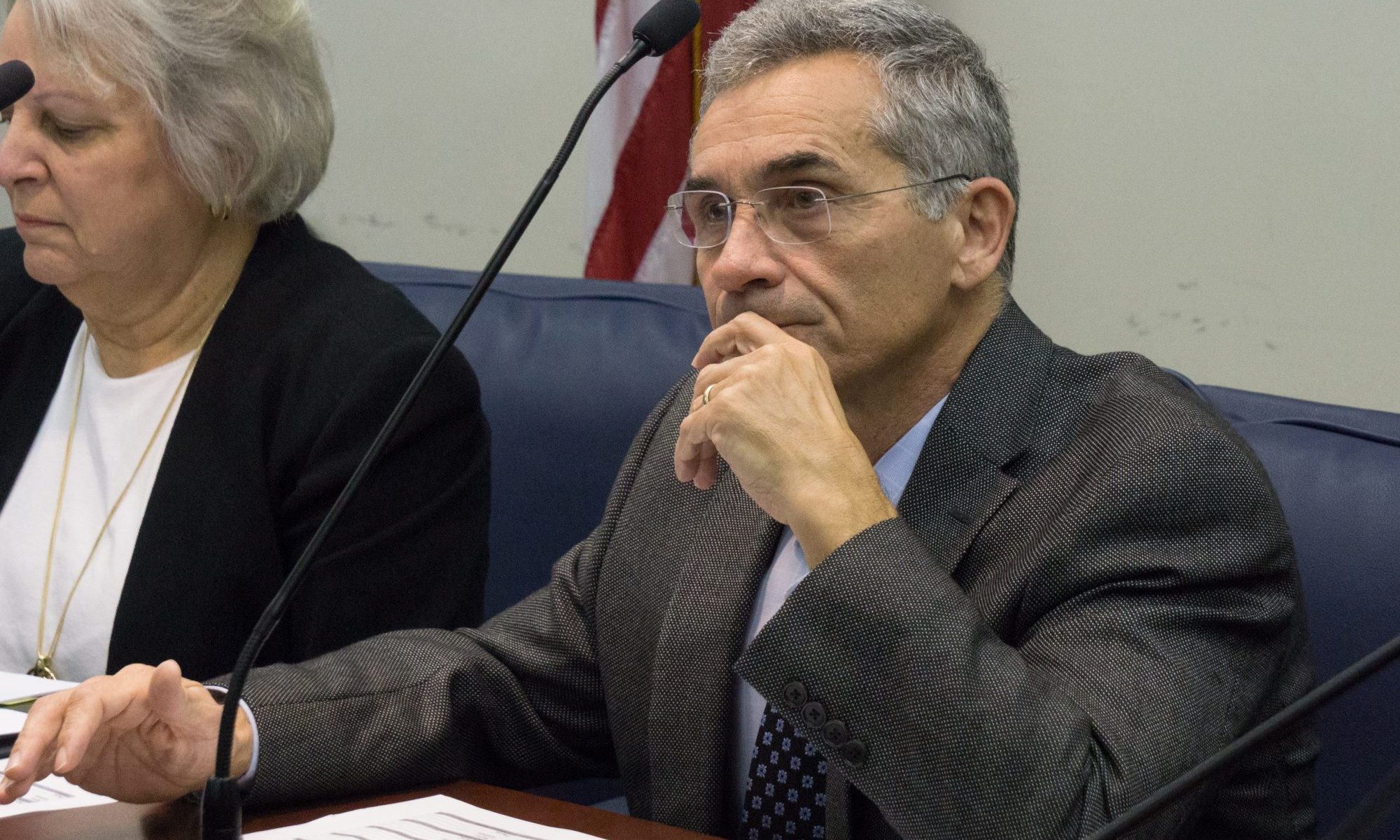 I couldn't believe it when I saw State Senator Del Marsh, R-Anniston, the leader of the Alabama Senate, say he wants to see more people get the coronavirus!
During an interview with CBS42 News, Sen. Marsh was asked if he was concerned about the growing number of confirmed cases of people infected with COVID-19 in Alabama. His response was, and these are his exact words, "I'm not as concerned so much as the number of cases, in fact, quite honestly, I want to see more people because we start reaching an immunity as more people have it and get through it."
The next day Sen. Marsh made a weak attempt to walk back his comments by saying he "chose his words poorly." But he didn't apologize, and he stood by his claim that he wants to see us get to herd immunity.
First, we don't know if herd immunity is even possible with COVID-19. Doctors, medical researchers and public health experts have all contested the idea of herd immunity and say that even if it is possible it will be a long way off (medical professionals at Johns Hopkins University say it's not possible for it to happen in 2020).
To reach herd immunity, somewhere between 60 percent and 90 percent of the population will have to be infected with the disease. Right now in Alabama, we are only around 1 percent.
For us to reach a 60 percent infection rate and potentially get to herd immunity, a minimum of 2,941,911 people in Alabama will have to contract COVID-19. Assuming the death rate stays the same as it is now (roughly 2 percent), it would mean that 58, 838 people would have to die for us to get to herd immunity, and that's assuming it's even possible.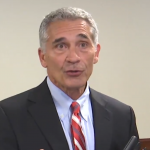 Alabama lawmaker suggests more should become infected with COVID-19
The leader of Alabama's State Senate suggested to a reporter that he'd actually like to see more people become infected to build the state's overall immunity to the virus.
But even if herd immunity is possible, our elected leaders should never wish for people to get sick with any disease, let alone one that is killing people!
And for Sen. Marsh to attempt to justify his cruel and ignorant comments as merely choosing his words poorly is almost as offensive and disrespectful as the comments themselves!
Any decent human being with a conscience or sense of moral values would apologize and offer their resignation immediately. But Del Marsh's pride won't allow him to admit he is wrong or apologize for anything, even for wishing illness and death on the people of Alabama.
Sen. Marsh's words show what is in his heart and in his head. And what is in his heart and in his head is clearly not in line with the thinking of medical professionals or the values and best interests of the people of Alabama.
For ten years, Sen. Marsh has run the Alabama Senate as the Senate pro tempore. And because he holds that position he also sits on the governor's COVID-19 task force. Clearly he has no business being in either position, and I encourage Gov. Ivey to remove him from the COVID-19 task force immediately.
It is also time for the members of the Alabama Senate to demand Sen. Marsh's resignation. If he refuses then senators must call for a vote of no confidence and remove him by force.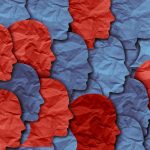 Is "herd immunity" a reasonable strategy for Alabama?
The science behind such a strategy is still in question, and what evidence is available suggests it may be hard if not impossible to achieve.
Senators cannot stay silent on this. Staying silent is the same as condoning what he said.
As a resident of Etowah County, I specifically call on our state senator, Andrew Jones, R-Centre, to step up and demand Del Marsh's resignation. He is the only voice we have in the State Senate, and it is his responsibility now to use that voice. I would also encourage him to sponsor a resolution in the State Senate censoring Sen. Marsh for his thoughtless and heartless comments.
I never thought I would live to see the day when an elected official would openly express his or her desire to see the people of our state and our country get sick with a virus, especially one that could kill them! Worse is that Sen. Marsh won't admit he is wrong or apologize for what he said.
Del Marsh's words are a disgrace and a potential death wish for every single person in Alabama, not to mention a slap in the face of those who already have died from COVID-19 and their families.
Del Marsh has left the governor and the members of the Alabama Senate with no choice but to remove him from his positions on the COVID-19 task force and as leader of the Alabama Senate.