Debating the debates of the debaters

By Joey Kennedy
Alabama Political Reporter
OK. I'm probably biased. I come at this from the left. I'm giving that up at the outset.
But it's like two different presidential elections out there. You have the Democrats, generally calm in their debates, constructive, mostly sane.
And you have the Republicans, about as whacky as grown people can be arguing with each other, and, of course, with the debate moderators. They're like 13-year-olds.
"You did."
"No, YOU did."
"Did not."
"Did, too."
"Mommy, Donald touched me."
"Daddy, are we there yet?"
Sorry, there's truth in all that. Don't blame the question-askers. Blame the candidates. They want to be confrontational and belligerent. They think it plays well with their supporters. And maybe it does. Which says all sorts of sad things.
Facts have little purchase in the GOP debates. Candidates just shoot from the hip, and it doesn't matter that they're mostly firing blanks. Fact-checking a Republican debate these days is a full-time job — plus overtime.
I guess what I don't understand is how voters let them get away with it.
In a sane world, there's no way a Dr. Ben Carson or a Donald Trump should be leading the Republican race. They're both parodies of themselves, and likely to embarrass themselves when they open their mouths. But they've shown themselves beyond embarrassment, and it's the same with Carly Fiorina, Mike Huckabee, and Ted Cruz. The main truth we've heard from Marco Rubio is he hates the Senate. So he wants to be president.
The problem is, these fringers leading the Republican Party today are pulling the other, more reasonable candidates – Jeb Bush and John Kasich, for example – into crazy-land with them. It doesn't take long, after they speak, to realize the butter has slipped off their biscuits. I don't think there's any butter in the bunch.
You've got South Carolina's Lindsey Graham, who as a senator voted against federal relief for Superstorm Sandy, but is begging for the same relief for his home state after recent flooding.
Somebody the other day on Facebook pointed out that Bush's slogan, Jeb Can Fix It, is actually referring to the 2000 election where his brother, George W. Bush, stole the election from then-Vice President Al Gore. And we know where Bush 2's presidency led.
Seriously, I don't know if a Republican can ever win the presidency again. These candidates certainly aren't appealing to key groups, like African-Americans and immigrants and Hispanics and pro-choice women and the LGBTQ groups. That's a lot of American votes to simply write off.
This year's Republican crop seems more interested being more outlandish than the next guy.
Mexican immigrants are rapists and criminals, Trump says.
Carson is against abortion. Except when he isn't. And he justifies his change on the issue to some convoluted reasoning about slavery and abolitionists. "I began to think if abolitionists a long time ago began to think that 'I don't believe in slavery, but anybody else can do it if they want to,' where would we be today? So that changed my opinion of a lot of things," he said on CNN's "State of the Union."
Huh?
Mike Huckabee, Christian that he is, doesn't believe health insurance should have to cover pre-existing illnesses. Good thing Jesus didn't look at it that way, or the leper never would have been healed.
Carly Fiorina, who should be protecting a woman's right to choose, was flippant in the Des Moines Register earlier this year at the Iowa Freedom Summit. "Liberals believe that flies are worth protecting, but the life of an unborn child is not," she said. I'd love to be a fly on the wall when she's coming up with this crap. At least I'd be safe.
Ted Cruz is just, well, Ted Cruz. The senator from Texas hasn't done anything but block stuff in the Senate. He's against President Barack Obama on everything – EVERYTHING – and believes that's his value. Except Republicans in general are against Obama on everything – EVERYTHING – so he doesn't really stand out. He's like a taller, louder Sen. Jeff Sessions of Alabama.
I have to admit, watching and reading about the Republican debates is fun. No telling what's going to happen. There's a whole lot of whining going on when the candidates are asked to answer substantive questions. Because they can't. They all went to the Sarah Palin School of Government. Thank you, John McCain, for that.
There are still plenty more Republican debates. Eight or more, anyway.
So, really, the fun is just beginning.
Joey Kennedy, a Pulitzer Prize winner, writes this column every Wednesday for Alabama Political Reporter.
Email: [email protected].
Opinion | The inevitable is inevitable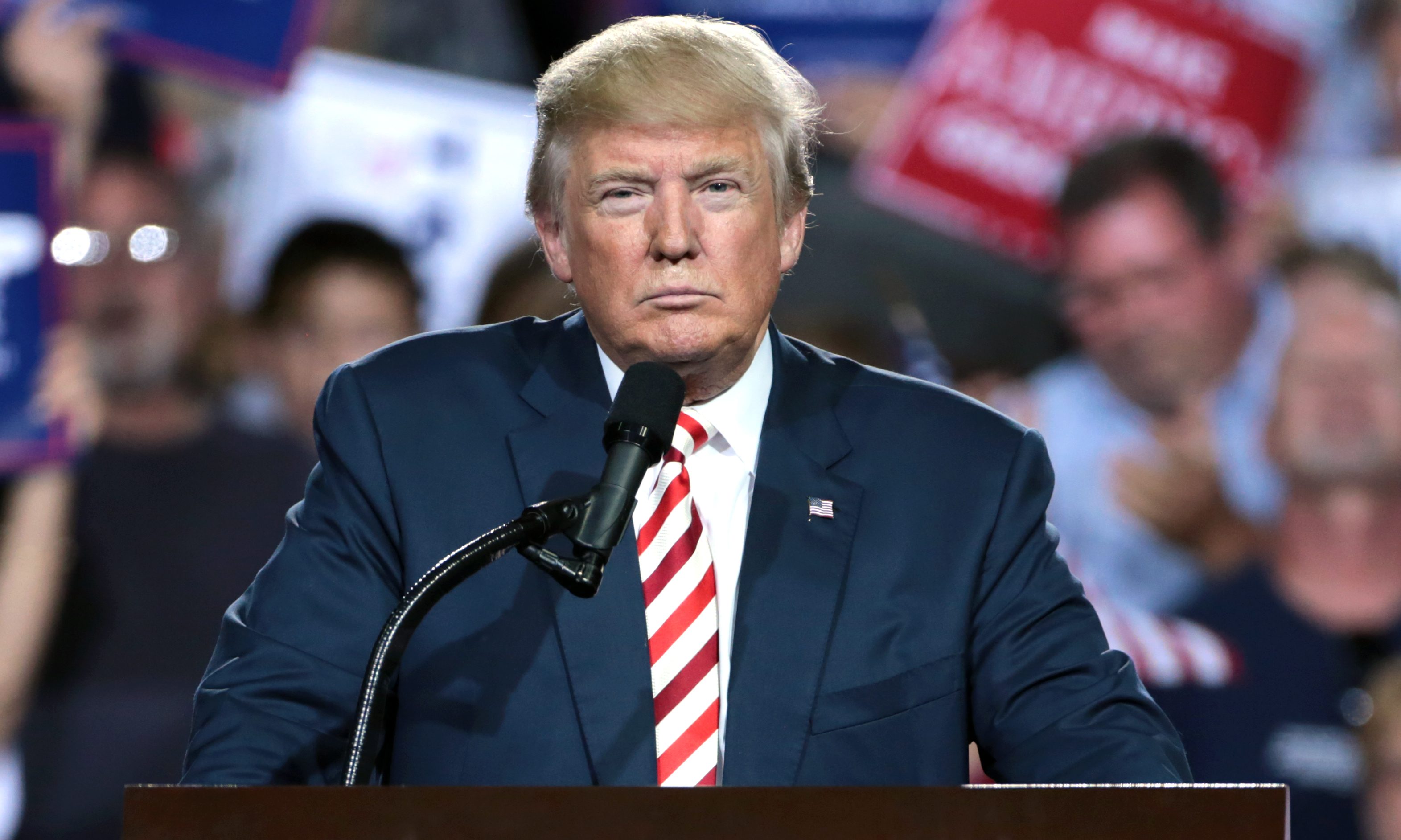 Donald Trump, in full panic mode – and that's dangerous for the nation – floated the idea Thursday morning in (of course) a tweet that perhaps the Nov. 3 election should be delayed.
We knew it was coming. One event Trump does not want this year is an election. He's completely bungled the federal (and state) response to the COVID-19 pandemic, and, in fact, made it much worse. More than 150,000 Americans are dead; hundreds of thousands more permanently injured. That's because Trump basically golfed, held rallies, touted fake cures and treatments for the virus, and, as a result, destroyed the economy and hundreds of thousands, if not millions, of American lives.
Of course, Trump wants to delay the election. He's so dim, he believes that's the only way he can stay in office. Except, like on most things, he's wrong. The president's term ends Jan. 20, 2021. After that, if there isn't a president to inaugurate, that opens the possibility House Speaker Nancy Pelosi could become president. That is choice.
But it won't happen. Because the November General Election will not be delayed. The president can't do it on his own. It takes an act of Congress to move an election. Remember, too, that if the presidential election is delayed, so are the congressional races. That could conceivably keep Republicans in control of the Senate when an election could very well give that control to Democrats.
That won't happen, either. Because the November General Election will not be delayed.
Besides, this nation held elections during the U.S. Civil War and in world wars and during other crises and pandemics.
My bet is both of Alabama's U.S. senators, Richard Shelby and Doug Jones, will oppose moving the election. Jones, a Democrat, is on the ballot against Trump sycophant and former Auburn football coach Tommy Tuberville. Jones wants the matchup, because he's faring well in the polls, and he's clearly the far better candidate. Shelby is a pragmatist. He knows in the long run (and short run, for that matter), there's only a dead end for Trump. Shelby usually will go along to get along, but he broke ranks with other mainstream Republican politicians in 2017 by opposing the election of alleged child predator and former Alabama Chief Justice Roy Moore.
Too bad other Alabama Republicans in Congress are so far up Trump's ample bootie that they won't stand up to him. That's the way of Republicans, though: Party over country; billionaires over the workaday folks. Weirdly, in Alabama, most common folks support Republicans who want to keep them on the margins; Republicans, who want to keep them in their "place."
Here's the real reason Trump would like to see the election postponed:
Trump is terrified. The most important factor to him in the election is himself, and he's going to get clobbered, if polls hold.He needs to somehow save face if there is any way possible, and there likely isn't any way possible. Every day Trump spouts something else offensive, or insulting, or just plain stupid and idiotic. He supports Confederate flags and generals and statues, sends secret police to round up Black Lives Matter protesters, then refuses to accord proper respect to honor the late U.S. Rep. John Lewis, an Alabama native and one of the most distinguished civil rights leaders in the nation.
Former Presidents Bill Clinton, George W. Bush, and Barack Obama attended Lewis' final memorial in Atlanta on Thursday. Trump suggested we delay November's election.
Every day, Trump's support wanes.
The economy is close to complete collapse, and Republicans in the Senate and the president can't figure out the next COVID-19 aid package to help hurting Americans. Democrats in the House passed a plan more than a month ago, a plan to keep unemployment benefits flowing, to support schools, to increase COVID-19 testing. The Republican plan has billions for fighter aircraft, a new FBI building near Trump's Washington hotel, and, yes, more tax breaks for the nation's richest people. Oh, and it slashes federal unemployment support for those workaday Americans from $600 a week to $200 a week. A $1,600 a month pay cut. Nice.
Trump and Republicans have walled themselves into a bad place, and, unlike the president's boondoggle border wall, this wall isn't easily scaled or breached.
Republicans, and especially Trump, want to delay the inevitable. But here's the problem with that: The inevitable is, yes, inevitable.