Debating the debates of the debaters

By Joey Kennedy
Alabama Political Reporter
OK. I'm probably biased. I come at this from the left. I'm giving that up at the outset.
But it's like two different presidential elections out there. You have the Democrats, generally calm in their debates, constructive, mostly sane.
And you have the Republicans, about as whacky as grown people can be arguing with each other, and, of course, with the debate moderators. They're like 13-year-olds.
"You did."
"No, YOU did."
"Did not."
"Did, too."
"Mommy, Donald touched me."
"Daddy, are we there yet?"
Sorry, there's truth in all that. Don't blame the question-askers. Blame the candidates. They want to be confrontational and belligerent. They think it plays well with their supporters. And maybe it does. Which says all sorts of sad things.
Facts have little purchase in the GOP debates. Candidates just shoot from the hip, and it doesn't matter that they're mostly firing blanks. Fact-checking a Republican debate these days is a full-time job — plus overtime.
I guess what I don't understand is how voters let them get away with it.
In a sane world, there's no way a Dr. Ben Carson or a Donald Trump should be leading the Republican race. They're both parodies of themselves, and likely to embarrass themselves when they open their mouths. But they've shown themselves beyond embarrassment, and it's the same with Carly Fiorina, Mike Huckabee, and Ted Cruz. The main truth we've heard from Marco Rubio is he hates the Senate. So he wants to be president.
The problem is, these fringers leading the Republican Party today are pulling the other, more reasonable candidates – Jeb Bush and John Kasich, for example – into crazy-land with them. It doesn't take long, after they speak, to realize the butter has slipped off their biscuits. I don't think there's any butter in the bunch.
You've got South Carolina's Lindsey Graham, who as a senator voted against federal relief for Superstorm Sandy, but is begging for the same relief for his home state after recent flooding.
Somebody the other day on Facebook pointed out that Bush's slogan, Jeb Can Fix It, is actually referring to the 2000 election where his brother, George W. Bush, stole the election from then-Vice President Al Gore. And we know where Bush 2's presidency led.
Seriously, I don't know if a Republican can ever win the presidency again. These candidates certainly aren't appealing to key groups, like African-Americans and immigrants and Hispanics and pro-choice women and the LGBTQ groups. That's a lot of American votes to simply write off.
This year's Republican crop seems more interested being more outlandish than the next guy.
Mexican immigrants are rapists and criminals, Trump says.
Carson is against abortion. Except when he isn't. And he justifies his change on the issue to some convoluted reasoning about slavery and abolitionists. "I began to think if abolitionists a long time ago began to think that 'I don't believe in slavery, but anybody else can do it if they want to,' where would we be today? So that changed my opinion of a lot of things," he said on CNN's "State of the Union."
Huh?
Mike Huckabee, Christian that he is, doesn't believe health insurance should have to cover pre-existing illnesses. Good thing Jesus didn't look at it that way, or the leper never would have been healed.
Carly Fiorina, who should be protecting a woman's right to choose, was flippant in the Des Moines Register earlier this year at the Iowa Freedom Summit. "Liberals believe that flies are worth protecting, but the life of an unborn child is not," she said. I'd love to be a fly on the wall when she's coming up with this crap. At least I'd be safe.
Ted Cruz is just, well, Ted Cruz. The senator from Texas hasn't done anything but block stuff in the Senate. He's against President Barack Obama on everything – EVERYTHING – and believes that's his value. Except Republicans in general are against Obama on everything – EVERYTHING – so he doesn't really stand out. He's like a taller, louder Sen. Jeff Sessions of Alabama.
I have to admit, watching and reading about the Republican debates is fun. No telling what's going to happen. There's a whole lot of whining going on when the candidates are asked to answer substantive questions. Because they can't. They all went to the Sarah Palin School of Government. Thank you, John McCain, for that.
There are still plenty more Republican debates. Eight or more, anyway.
So, really, the fun is just beginning.
Joey Kennedy, a Pulitzer Prize winner, writes this column every Wednesday for Alabama Political Reporter.
Email: [email protected].
Print this piece
Opinion | What happened in Huntsville Wednesday night was disgraceful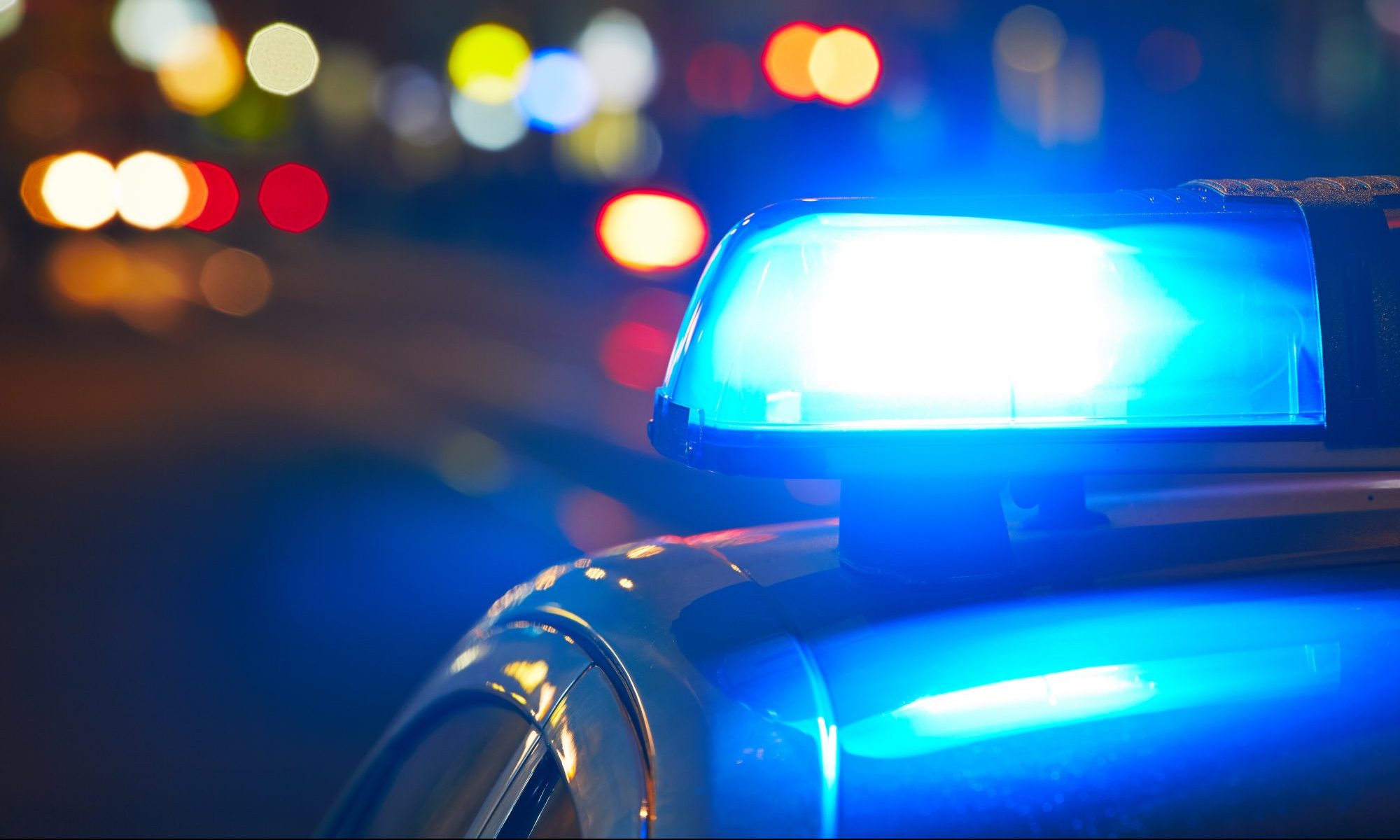 Law enforcement officers in Huntsville assaulted dozens of people Wednesday night following a peaceful protest and march. 
This is the accurate description of what took place in Huntsville. 
I don't care what you heard on "the news" or what you read on Facebook or Twitter. That's what happened. 
Following a peaceful protest downtown — for which the NAACP obtained a permit, because it planned to block traffic — dozens of protesters, gathered to speak out about police brutality of black citizens in the aftermath of the murder of George Floyd, began to march around the downtown area. 
This is their right. It is guaranteed by the U.S. constitution. 
Contrary to popular belief, and according to legal guidance posted by the American Civil Liberties Union, you do NOT need a permit to peacefully assemble. In fact, it is against the law for anyone — or any law enforcement agency — to prevent you from peacefully assembling in response to a breaking news event.  
And yet, that's exactly what happened in Huntsville. 
Huntsville Police, the Madison County Sheriff's Department and — for some reason that no one could immediately explain — the Alabama State Troopers began firing tear gas and rubber bullets at people who were peacefully marching. 
In attempting to explain why such actions occurred, Lt. Michael Johnson of HPD essentially admitted that officers acted improperly. 
He told TV station WHNT-19 that officers attempted to clear the area by telling the lawfully gathered crowd to disperse. When the crowd instead decided to exercise its right to assemble, Johnson said, officers began using force, including firing the rubber bullets at innocent men, women and children and spraying the crowd with pepper spray and tear gas. 
(Just a quick little FYI: Tear gas has been deemed a chemical agent and the Geneva Convention specifically bans its use in war. But it's still legal for police departments to toss into peaceful crowds.)
Johnson said officers used force because they weren't "going to roll the dice" and take a chance that the crowd could become hostile. 
Which — and while I'm no attorney, I feel comfortable going out on this limb — is not how the law works. You can't impose force because you believe someone might break the law. Particularly when there is no evidence of that. 
And how do we know there is no evidence of it? 
Because Johnson just kept on talking during that interview, an interview led by WHNT's Jerry Hayes, who was — and I'll put this kindly — very police-friendly. As Hayes praised the police response and told everyone that the cops really had no choice but to clear the area by gassing children, Johnson explained just how well it had all gone. 
No officers were injured, Johnson said. No property was damaged, he said. They even had single-digit arrests/detainments, he said. 
So, again, law enforcement fired rubber bullets at peacefully assembled men, women and children who didn't damage property, didn't assault police officers and had every right to march on and alongside a public street. 
It's not hard to understand why people are marching against police abuse. 
Democratic state Rep. Anthony Daniels, who represents the Huntsville area and who spoke earlier in the evening at the NAACP-organized event, compared the actions and the optics of the police attacking citizens to "Bloody Sunday" in Selma. On that day in 1965, Alabama State Troopers attacked a group of peaceful marchers because the marchers refused to disperse, and instead continued their march out of Selma towards Montgomery.
"I want someone to explain to me what the state troopers were doing at a peaceful event," Daniels said. "What happened was a disgrace. That was a peaceful protest. Those people were following the laws and were not out of line."
The same cannot be said for the officers. 
There are a number of videos of cops from various agencies firing tear gas canisters at people who are posing no threat, and in most cases are backing away from the officers, and randomly spraying down groups of people with pepper spray for no discernable reason. In one video that was viewed several hundred thousand times by late Wednesday evening, an HPD officer exits his patrol car, pepper spray in hand, and just starts strolling along, periodically dousing terrified people with the spray. 
It was disgraceful. It was ignorant. It was, most of all, simply wrong. 
There has been a lot of condemnation over the last few days of violent protests and criminal acts. And rightfully so. While many people understand and can empathize with the anger that lies beneath these protests, the majority doesn't want to watch cities burn. 
I hope the same people who condemned those acts will also speak out against the violence committed by law enforcement in Huntsville on Wednesday.
Print this piece