Moore Has Found His Horse

INSIDE THE STATEHOUSE
by Steve Flowers
As we look back over the past year's political events one week stands out. During one week in the middle of 2015, three momentous events occurred. All three came down bang, bang, bang in the week leading up to the fourth of July.
First was the landmark decision by the U.S. Supreme Court, which deemed same sex marriage legal and the law of the land. Then the historic BP settlement, which granted Alabama $1.3 billion for environmental recovery and an additional $1 billion for economic losses. Finally, was Governor Bentley's executive order removing all of the confederate flags from the Capitol.
All three decisions will have an impact on state politics. How will these three events affect Alabama politics in the next few years?
The removal of the confederate flags affects only Gov. Robert Bentley. Since Gov. Bentley is prohibited by the constitution from seeking a third term as governor and at that time he will be 76, so it is doubtful that Bentley runs for office again. Therefore, it has no political effect. However, years from now it will be considered as a positive reflection on Bentley's tenure as governor. Some have suggested that it will be one of his legacies.
What about the BP settlement? This windfall to the State General Fund will have a positive impact for Alabama's finances for the next two decades. $55 million a year is nothing to sneeze at. It will help legislators who are not yet on the scene balance the state's budgets. However, what are the political ramifications, if any? Negligible at best. Governor Bentley again claims the spotlight and will be able to claim credit for the BP settlement as it came down during his administration.
That brings us to the same sex marriage issue. Like the BP ruling, it is all over but the shouting. It does not matter if less than a decade ago Alabamians voted overwhelmingly for a constitutional amendment outlawing same sex marriage. The U.S. Supreme Court is the ultimate omnipotent authority and they have spoken. It is over. It is the law.
My prognostication is that this issue has legs and the fallout will be felt in Alabama politics into the 2018 Governor's Race. Roy Moore likes to ride horses. In fact, he rides his horse to vote at his home in Gallion in rural Etowah County. Our Chief Justice Roy Moore has got a horse to ride into the 2018 Governor's Race.
Like Bentley, Moore is prohibited from running for his same office again. You cannot run for a judgeship in Alabama after age 70. Roy Moore will be 72 in 2018. You can bet your bottom dollar he will be a candidate for governor.
Moore made his mark by running with a granite monument of the Ten Commandments. He gallantly stood by his convictions to not remove it from the judicial building. He lost his Chief Justice position over his stance. Alabamians did not forget his stand. Ten years later they put him back in his job as Chief Justice.
My belief is that this issue will not be forgotten nor taken lying down. We are one of, if not the most religious states in America. It is a pivotal issue for Christians. It resonates and it will be a game changer. They will be reminded every time they read their Bible.
Alabama politics clearly dictates that race and religion drive the vote in the Heart of Dixie. Roy Moore knows his constituency. They know him and believe me he is their man. Studies have shown that if Alabama is the Heart of the Bible Belt, the buckle is a stretch of the State just north of Birmingham. Moore chose an evangelical church in Kimberly in rural northern Jefferson County to throw down the gauntlet. He told his folks in the Heart of the Bible Belt, "Welcome to the new world. It's just changed for you Christians. You are going to be persecuted according to the U.S. Supreme Court dissents."
In a crowded field, the evangelical vote becomes paramount. We will have eight to ten folks running for Governor in 2018. The vote becomes splintered maybe along geographical friends and neighbors lines. However, religion trumps geography in Alabama politics. Roy Moore has found his horse and it secures him a place in the runoff in 2018.
See you next week.
Steve Flowers is Alabama's leading political columnist. His weekly column appears in over 60 Alabama newspapers. He served 16 years in the state legislature. Steve may be reached at www.steveflowers.us.
Print this piece
Opinion | Instead of fixing a school for military kids, how about just fixing the schools for all kids?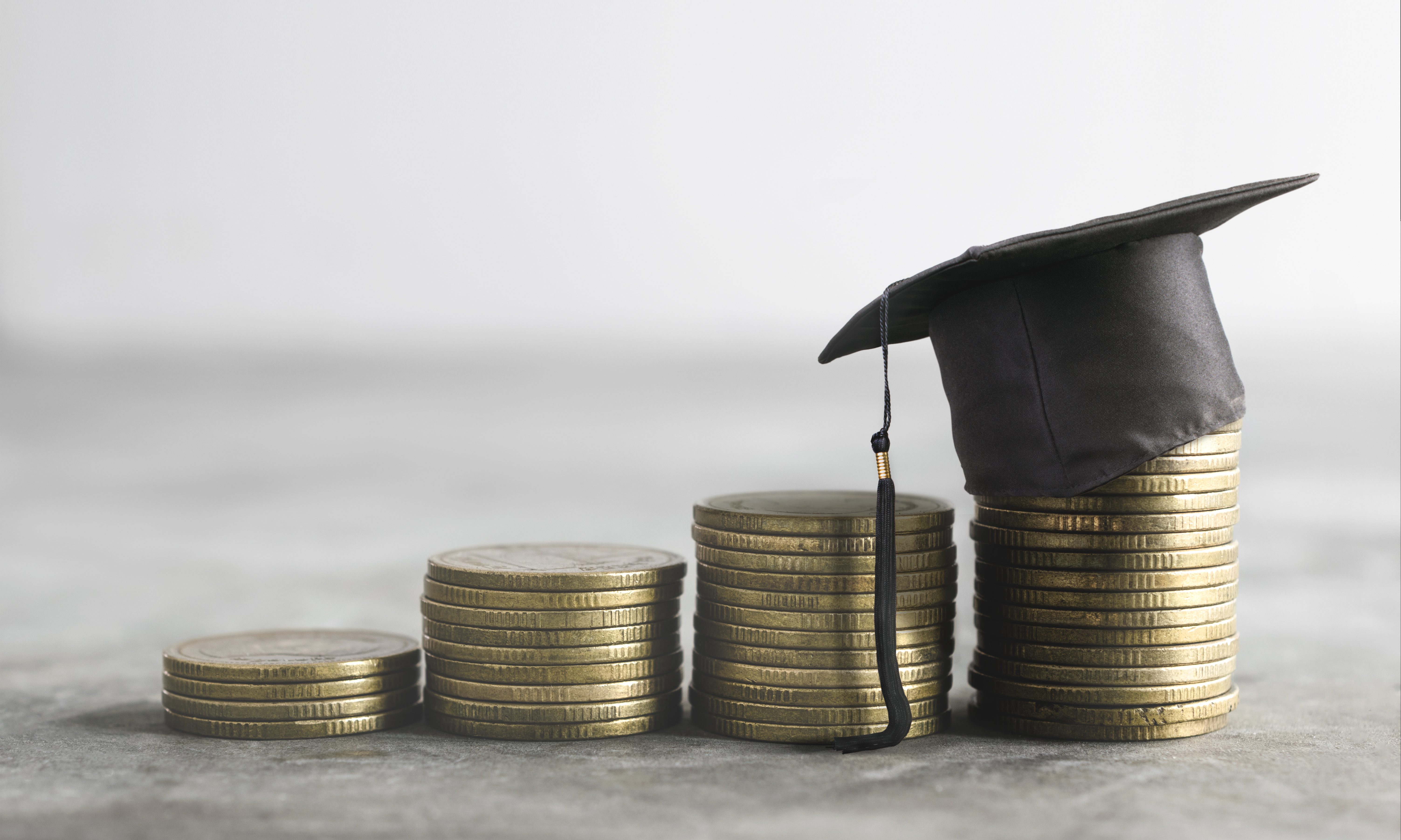 The education of police officers' kids isn't worth any extra effort. 
Same for the kids of nurses and firefighters. Ditto for the kids of preachers and social workers. 
No, in the eyes of the Republican-led Alabama Legislature, the children of this state get what they get and lawmakers aren't going to go out of their way to make sure any of them get a particularly good public education. 
Except, that is, for the kids of active duty military members stationed at bases in this state. 
They matter more. 
So much so that the Alabama Senate last week passed a bill that would create a special school to serve those kids — and only those kids. To provide those kids — and only those kids — with a quality education. 
An education better than the one available right now to the thousands of children who attend troubled school systems, such as the one in Montgomery. 
The charter school bill pushed by Sen. Will Barfoot at the request of Lt. Gov. Will Ainsworth carves out a narrow exception in the Alabama Charter School law, and it gives the right to start a charter school located at or near a military base — a school that will be populated almost exclusively (and in some cases, absolutely exclusively) by the kids of military members. 
The explanation for this bill from Barfoot was surprisingly straightforward. On Tuesday, Ainsworth's office sent information packets around to House members to explain the necessity of the bill. 
In each case, the explanation was essentially this: the Maxwell Air Force Base folks don't like the schools in Montgomery and it's costing the state additional federal dollars because top-level personnel and programs don't want to be in Montgomery. 
And in what has to be the most Alabama response to a public education problem, the solution our lawmakers came up with was to suck millions of dollars out of the budget of the State Education Department budget and hundreds of thousands out of the budget of a struggling district and use it to build a special school that will provide a better level of education to a small group of kids simply because it might generate more federal tax dollars. 
And because having your name attached to a bill that supposedly aids the military looks good, so long as no one thinks about it too hard. 
But in the meantime, as this special school is being built, the hardworking, good people of Montgomery — some of them veterans and Reservists themselves — are left with a school district that is so recognizably bad that the Legislature is about to build a special school to accommodate these kids. 
Seriously, wrap your head around that. 
Look, this will come as a shock to many people, but I like Will Ainsworth. While we disagree on many, many things, I think he's a genuine person who believes he's helping people. 
The problem is that he is too often surrounded by conservatives who think every issue can be solved with a bumper sticker slogan and screaming "free market!" And who too often worry too much about the political optics and too little about the real life effects. 
And Montgomery Public Schools is as real life as it gets.
Right now, there are nearly 30,000 kids in that system. And they need some real, actual help — not the window dressing, money pit BS they've been handed so far through LEAD Academy and the other destined-for-doom charters. And they sure as hell don't need a special charter for military kids to remind them that the school system they attend isn't good enough for the out-of-towners. 
Stop with the facade and fix the school system. 
You people literally have the power and the money to do this. Given the rollbacks of tenure laws and the passage of charter school laws and the Accountability Act, there is nothing that can't be done. 
Listen to your colleagues on the other side, who took tours recently of charter schools in other states — charters that work with underprivileged students and that have remarkable success rates. Hell, visit those charters yourself. Or, even better, visit some states that have high performing public schools in high poverty areas, and steal their ideas. 
But the one thing you cannot do is leave children behind. Whatever your solution, it cannot exclude some segment of the population. It cannot sacrifice this many to save that many. 
That sort of illogical thinking is what landed Montgomery — and many other areas of the state — in their current predicaments. Carving out narrow pathways for a handful of students has never, ever worked. 
Let's stop trying it.
Print this piece