By Minority Leader Rep. Craig Ford
What does Christmas mean to you? It's a question that will probably get a different answer from every person you ask. Every family has their own traditions and customs that make Christmas unique to them.
Of course, certain things about Christmas are universal. For every Christian, Christmas is a time when we celebrate the birth of Jesus Christ. He is literally the reason for the season; the "Christ" in "Christmas."
But even many who aren't Christians still celebrate Christmas and embrace its values.
One of the most important values of Christmas is giving. We give gifts to our children and those we love, but we also give to those less fortunate than us. We give because Christ gave to us, and was, himself, the greatest gift God ever gave us.
Christmas is the season of joy, hope, peace and love because those, and much more, are the gifts Christ gave to us. And regardless of whether you are a Christian, most of us still find time and ways to give to others as we all embrace the joy, hope, peace and love of the season.
Some people can't give money, gifts or food at this time of year. Instead, they give their time and love by volunteering at nursing homes or visiting those who are shut in. Gifts like this are every bit as important as any material gift we may give. As I have gotten older, I have found that the things I enjoy most about Christmas aren't giving and opening presents with family, but the time we spend with each other.
I would rather sit around the dinner table with all my family and enjoy a nice Christmas dinner than sit around the tree opening presents. I get the most joy at Christmas time from visiting with people, whether it's the people I love or someone I've never met but is alone during the holidays.
In a world where people are increasingly becoming disconnected through social media and technology, Christmas still brings us together. People visit family. They attend religious services. They go out shopping. Some donate their time with local charities or church ministries.
Christmas is a time when we connect with one another, put aside our differences, and remember the blessings we have received.
One of my favorite moments in Charles Dickens' "A Christmas Carol" is when Bob Cratchit says of Tiny Tim, "He told me, coming home, that he hoped the people saw him in the church, because he was a cripple, and it might be pleasant to them to remember upon Christmas Day, who made lame beggars walk, and blind men see."
For me, that quote represents what Christmas is all about. In one sentence, we are reminded of both the blessings we have (such as our own good health) and whom Christmas is really all about: a savior who healed the sick and saved our souls.
I hope that as we celebrate Christmas this week, we all remember what the season is all about. I wish you all many wonderful moments with your families and friends, and hope you will find time to visit with those who have no family or cannot be with their loved ones this year.
From my family to yours, I wish you a Merry Christmas and a Happy New Year!
Rep. Craig Ford is a Democrat from Gadsden and the Minority Leader in the Alabama House of Representatives.
Print this piece
Opinion | COVID-19 has changed our state's industry and workforce landscape, our goal remains the same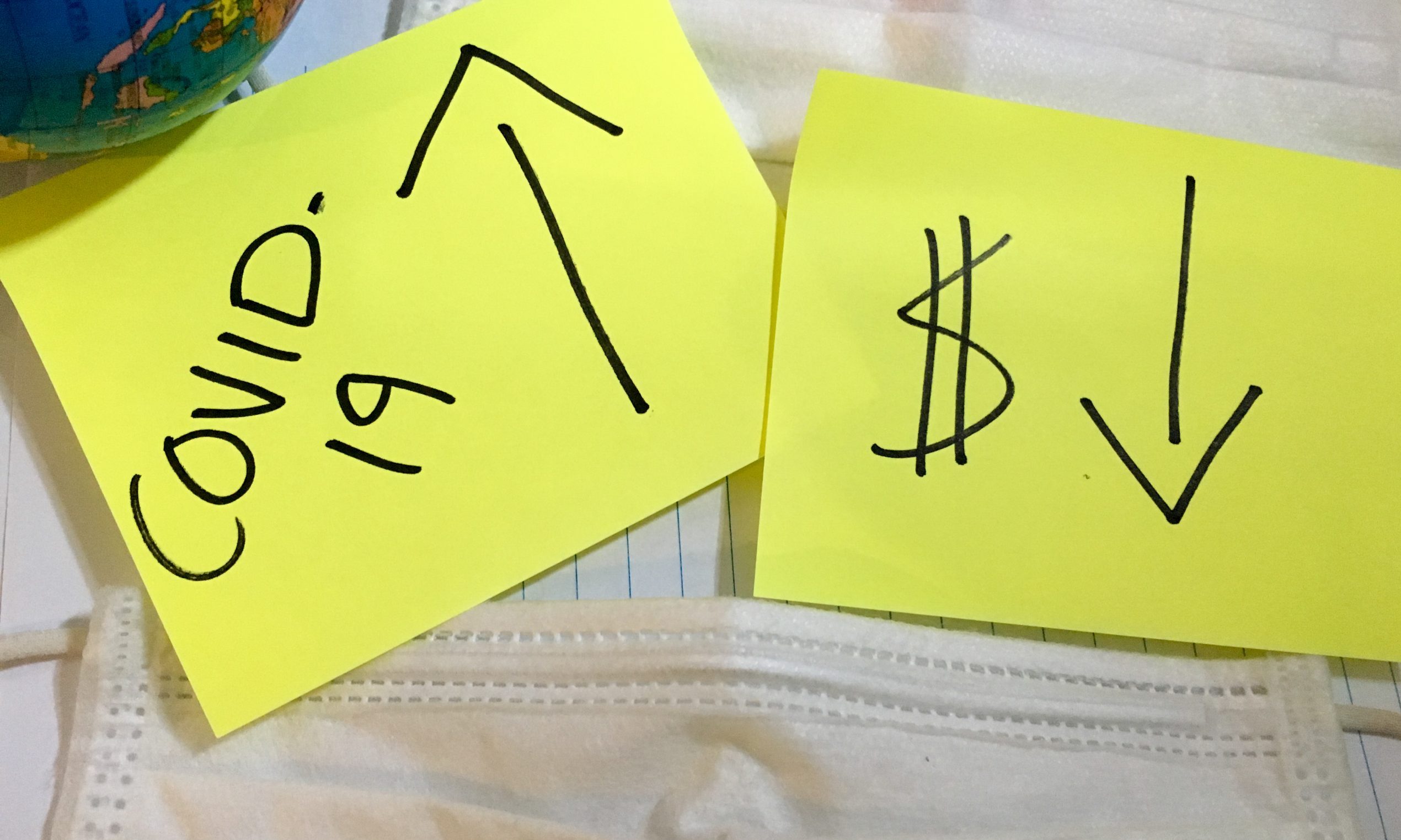 The human toll of COVID-19 is unprecedented in Alabama, and businesses of all sizes have taken a shellacking due to the pandemic. As such, our tactical focus for workforce development has transitioned from filling positions in the tight labor market we enjoyed in February to pandemic response, incumbent worker training and dislocated worker training today. The future of work has accelerated ten years in three months.
The Alabama Workforce Council (AWC) is working with the Ivey Administration and partners across the state to share best practices, key facts and resources for employers, employees and those who have been recently unemployed.
While the immediate focus of our efforts has transitioned to workforce recovery and response efforts to COVID-19 through our work with informational webinars, workforce recovery surveys, and resources for businesses (all available online), the AWC and AlabamaWorks remain steadfastly committed to the Governor's attainment goal of adding 500,000 highly-skilled workers to Alabama's economy by 2025. Notably, in these uncertain times, this goal has not changed.
Creating a highly-skilled workforce and resilient economy, even one that will be recovering for the foreseeable future, is necessary for Alabama's economic vitality. For those who have become unemployed or underemployed due to COVID-19, reskilling or upskilling now can lead to sustainable in-demand career pathways that produce measurable benefits in the future.
Success Plus, the formal name for the Governor's postsecondary education attainment goal, outlines the need to add an additional 500,000 Alabamians prepared for in-demand, high-wage careers to the workforce by obtaining credentials, certificates or degrees in addition to a high school diploma by 2025. Moremust be done to create stackable pathways that allow individuals to earn credentials through career-specific education and shorter-term programs that prepare them for immediate employment and future advancement.
To this end, Alabama has established a quality-assurance process for credentials through the Alabama Committee on Credentialing and Career Pathways (ACCCP). The ACCCP is tasked with identifying in-demand occupations in Alabama, developing competency models and career pathways for each of the in-demand occupations, and identifying related credentials of value associated with each of the in-demand occupations.
Additionally, on June 8the Alabama Workforce Council will launch the Governor's Survey of Employer Competencies,which will survey employers in each sector and region of the state to assist the ACCCP with identifying these in-demand occupations as well as the related competencies and credentials of value aligned to those occupations.
The survey will be conducted between June 8 and June 15, 2020 and, going forward, the survey will be conducted annually to assist the ACCCP's 16 Technical Advisory Committees (TACs) with their work oflinking credentials of value to one or more specific competencies needed for a job. Ultimately, this will allow employers to create competency-based job descriptions that list the specific skills required for a job, rather than using associate or bachelor's degrees as placeholders. Therefore, it is vital that employers of all sizes, and from each industry sector, provide responses to the survey. The TACs will receive the results of the Governor's Survey of Employer Competencies at the June 17, 2020 ACCCP meeting.
It is clear that much work remains to be done. COVID-19 adds challenges to our ultimate goal, but the Alabama Workforce Council and AlabamaWorks knows that – regardless of the pandemic – clearly identifying in-demand jobs, with their related skills, and facilitating more opportunities for high-skill, high-wage careers is now more important than ever.
To learn more about the Alabama Workforce Council's response to COVID-19 and to learn more about Governor Ivey's vision for creating 500,000 highly skilled workers by 2025, visit www.alabamaworks.com.

Tim McCartney, formerly of McCartney Construction in Gadsden, is the chairman of the Alabama Workforce Council.
Print this piece