How STAARS Fell on Alabama
By Bill Britt and Susan Britt
Alabama Political Reporter
The revelation first reported by the Alabama Political Reporter, that a $47-million-dollar software package known as STAARS caused a meltdown in the State's ability to pay its bills in a timely fashion, or properly process inter-agency payments, leaving hundreds of millions of dollars in a software limbo, has raised questions about how the contract was awarded.
Acting State Finance Director Bill Newton, and his Chief Legal counsel, Richard Cater, have stated STAARS, as supplied by the Canadian software giant, CGI.com, is simply an upgrade of software purchased in 1982. Therefore, they did not have to put it out for bid.
Cater compared STAARS to Microsoft's operating system upgrade from Windows 7 to Windows 8.
The original 1982 contract, signed by then Gov. Fob James, was for a Local Government Financial System (LGFS) known as "The Package" provided by American Management Systems Incorporated (AMS). AMS was acquired by CGI in 2004.
The COBOL-based software license contract was for 15 years, and would expire in 1997, if not renewed. The maintenance agreement was for 12 months with a yearly renewal clause. The contract table of contents shows the State of Alabama signed renewal amendments to the original 1982 maintenance contract until 1994. State records show no amendments were signed for the next 17 years.
In November, 2012, Amendment 11 was signed by Assistant Finance Director Rex McDowell "extending" the license and maintenance agreement for 15 years, until September 30, 2027.
In the State's presentation of the STAARS program they say, the software (LGFS), "is no longer maintained or supported by the vendor…[CGI.com].
Amendment 12 signed on January 13, 2013, by then Finance Director Marquita Davis, altered the original language of the 1982 license and maintenance agreement, to allow the State to purchase a suite of CGI software, as well as bundled software solutions from other companies.
Fifteen days later, Gov. Robert Bentley signed the Statement of Work #1(SOW1) that outlined the implementation of STAARS at the State's Department of Medicaid. No amendment was made to the formal contract for this portion.
Amendment 13 accompanied by Statement of Work #2 was signed by Bentley on September 2013, authorizing the software implementation agency wide.
The original 1982 contract was awarded to AMS/CGI, under a Invitation To Bid (ITB).
Gov. Bob Riley's legal advisors instructed the committee that eventually approved the STAARS program, that it must follow the same ITB procedures.
During the Gov. Riley administration, the SMART Business Systems Steering committee was selected to carry out the purchase and implementation of a statewide ERP solution. ERP is short for, Enterprise Resource Planning.
A 2008 memo from then State Comptroller Robert L. Childree, Chair of the SMART Business Systems Committee under Gov. Riley, and Finance Director Jim Main, outlined the terms under which the committee was directed to purchase the ERP solution: "The Steering Committee has been advised by legal counsel, that the law in Alabama requires the use of a competitive bid process for the procurement of software when acquiring an 'off-the-shelf' product. Since the stated goal for the SMART Business Systems ERP project is the use of a complete off-the-shelf solution, it has become apparent to the Steering Committee that the project must change our approach to accommodate the more complex development of very specific and very detailed specifications before the release of an Invitation To Bid (ITB)."
http://www.alreporter.com/2008-memo-states-staars-must-be-bid/
The goal of the committee was to purchase a "complete off-the-shelf solution," which Newton and Carter have confirmed, STAARS is an off-the-shelf program.
According to State statute, purchases subject to competitive bidding must be made through the release of an Invitation to Bid (ITB) and the contract or purchase order awarded to the lowest responsible bidder meeting all of the mandatory specifications stated in the ITB.
Cater said the Department of Finance discovered it could purchase STAARS under the existing 1982 contract stating, if it were put out for bid, it would have cost the State over a hundred million dollars.
According to the STAARS presentation documentation, the State purchased CGI Advantage a registered trade-mark product of CGI.com.
A STAARS Presentation to Alabama Association of Regulatory Agencies in September 2014, explains why the State was, "implementing a new system," stating "The State's current mainframe Central Accounting System was implemented over 25 years ago, [the] Mainframe software platform is no longer maintained or supported by the vendor…[CGI.com]. [The] new system replaces state agency systems with one integrated state of the art [sic] software package."
The Department of Finance claims CGI Advantage is an upgrade signed under a continuing maintenance contract from 1982.
The contract executed in 1982 shows yearly signed "amendments" until 1994. Newton and Cater have stated this was a continuing "maintenance" contract.
In 1994, the signing of the contract's renewal abruptly ended.
The next amendment was signed 17 years later, by Assistant Finance Director Rex McDowell in November 2012, two months before the State signed an agreement for $1.6 million to implement a STAARS' pilot program at the State offices of Medicaid.
None of these contracts were brought before the Joint-House Contract Review Committee.
A 2002, Attorney General's Opinion issued by then AG Bill Pryor found, that software updates have to be bid unless it is custom software and must come before contract review.
"This section expressly provides that any contract, including a contract such as the one being discussed here, which is made without its submission to the Committee, 'shall be void ab initio,"' Attorney General Bill Pryor Opinion, December 10, 2002.
www.alreporter.com/questions-arise-on-no-bid-software-contract/
Newton and Cater have repeatedly stated STAARS is not custom software, this is also reflected in STAARS documentation.
The amendment to the contract in 1994 was not given a number as the others, it should have been labeled Amendment 10. The next Amendment signed by McDowell in 2012, is labeled Amendment 11.
Amendment 12 was signed by then Finance Director Marquita Davis on January 15, 2013.  This Amendment alters the language in the maintenance agreement to allow the State to contract to purchase software.
The next Amendment 13, signed by Gov. Robert Bentley on September 30, 2013, outlining the statement of work and authorizing the implementation of STAARS agency-wide.
The public policy in Alabama as expressed in its Constitution and statutes regarding the expenditure of public funds for goods and services is that everything must be purchased through a competitive bidding process unless expressly exempted by law.
This policy arises from the Constitution in Title 41, Chapter 16, Article II, Code of Alabama. The purpose is not to get the lowest possible price, but to have an open and competitive process that allows any qualified vendor to compete for the business; and, to fight fraud, corruption and political favoritism.
If it were found the STAARS' contract required a competitive bid, then under Section 41-16-21(c), the contract would be void.
"Void" means there is not and never has been legal authority for the State Comptroller to issue a State warrant to pay for goods or services under such a contract. In such instances, the funds should be recoverable by the Attorney General.
Everyone doing business with the State is presumed to know the laws governing purchasing.
Statements made by Newton and Cater, along with documentation on STAARS, and the Amendments, when viewed along side State statutes governing purchasing such software, presents a trail of yet unanswered questions. Primarily, was the contract entered into in violation of the competitive bidding law, Section 41-16-20, et seq., Code of Alabama 1975; or was it purchased under an exception to that law?
Print this piece
Opinion | Dodge the Economic Impact Payment card fees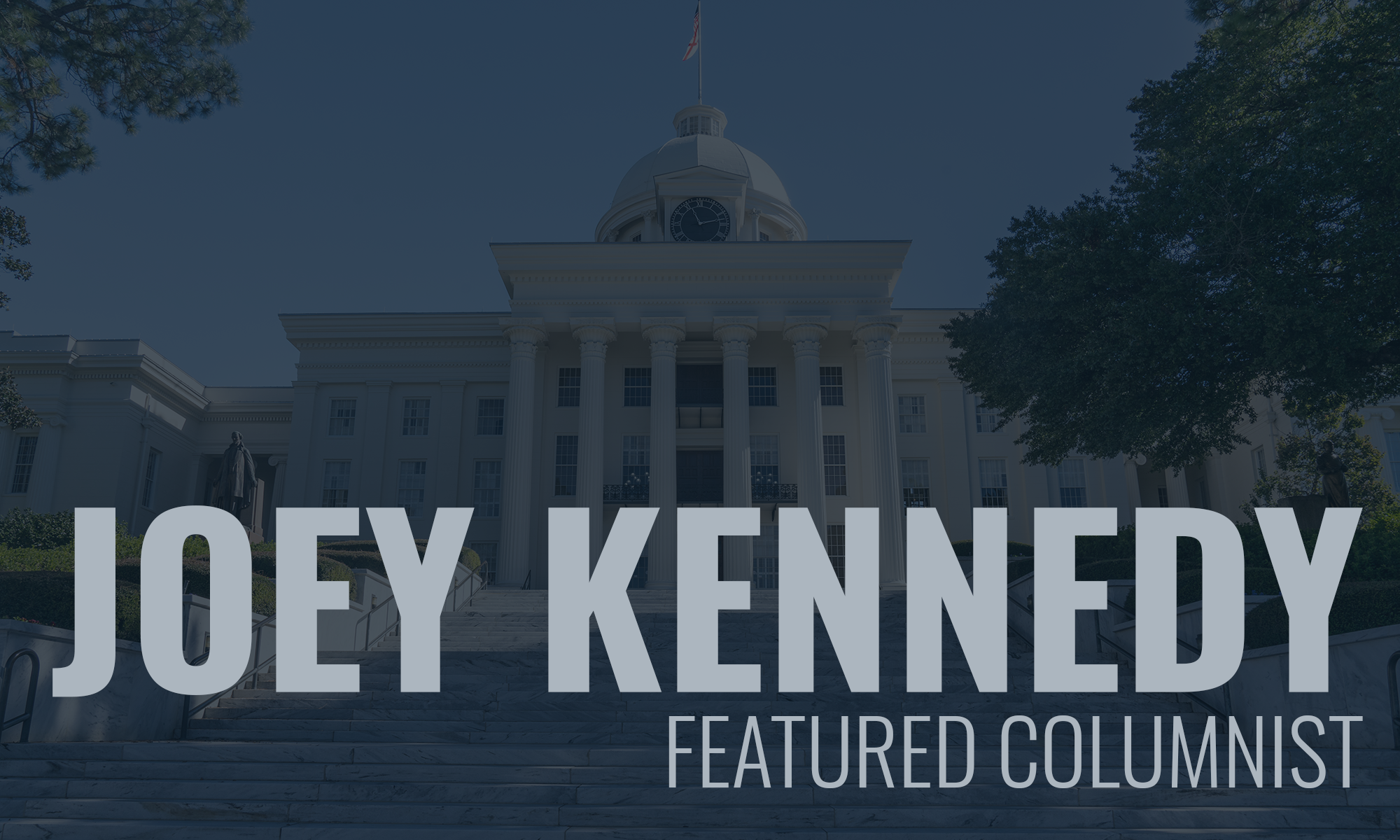 My wife received her $1,200 stimulus payment as a direct deposit several weeks ago. I did not get one, even though we file a joint income tax return, she makes more money than I, and our money is deposited into the same bank account.
I just figured there was some kind of mix-up. That's fine; mostly I'm patient when I'm getting "free" money. I'm not teaching this summer, so the money will come in handy when it comes.
Then this week, a lawyer friend and his wife received their stimulus money on a prepaid debit card. Luckily, my lawyer friend is a lawyer. He always reads the fine print.
More than likely, I would have thrown the fine print part of the stimulus in the trash, and maybe the debit card, too, because the whole thing looks like some sort of scam. And my friend says that in some ways, it is.
About 4 million of the debit cards were sent out by "Money Network Cardholder Services," with a return address in Omaha, Neb. They are issued by MetaBank, N.A. There is no indication on the envelope that this is indeed the stimulus money approved by Congress. There is a flier inside that says "Enclosed is your Economic Impact Payment Card." According to reports, the debit cards have been tossed into the garbage by people who think they are some elaborate scam or a solicitation for one of those high-interest credit cards.
They are valid, and your money is loaded onto them for you to spend like any Visa card. Except there are some catches, and this is what my friend is miffed about. He believes unsophisticated folks (that could be me) and marginalized people who receive the cards will succumb to the various fees that an unaware card user can incur.
Most services have no cost. Buy what you want, call for a balance inquiry, transfer the funds to your personal bank account, and use in-network ATMs that carry the AllPoint brand and you won't be charged.
However, there are fees for using out-of-network, domestic ATMs ($2 after the first withdrawal), $3 for ATM withdrawals in another country, even getting a balance from your ATM, either in-network, out-of-network, domestic and international (25 cents a pop).
If your card is lost or stolen, you'll pay for that as well. It'll cost $7.50 for a new card, and if you want it expedited, that'll be $17. If I lose my bank's debit card, or if the card is stolen (both of which have happened to me), my bank replaces the card for free in about five days. If you lose your "economic impact payment card," it could cost you $24.50 to have it replaced in a timely manner.
And here's where you can really run up charges: If you use a bank teller for a cash withdrawal on the card, there's no charge for the first withdrawal, but $5 for subsequent withdrawals using a teller.
If only a small percentage of users end up paying fees because they used the wrong ATM or prefer to get their cash from a human teller, that could add up to millions of dollars for somebody up the line, and that somebody is not going to be you or me.
I'm not complaining. I'm just urging caution if you're one of the millions of people who received one of these debit cards. Be aware they are coming and don't fall into the fee-trap that comes with them.
I'm no financial wiz – my family and friends can attest to that – but if I get one of those debit cards, I'm just going to transfer the whole amount into our checking account. If you don't have a bank account, and many people don't, I would just cash it out then cut up the card.
But be aware these cards are going out, and if you're waiting on your stimulus check, you might get a debit card instead. Don't throw it away. Buy something. It's what they want you to do.
Joey Kennedy, a Pulitzer Prize winner, writes a column each week for Alabama Political Reporter. Email: [email protected]
Print this piece