How STAARS Fell on Alabama
By Bill Britt and Susan Britt
Alabama Political Reporter
The revelation first reported by the Alabama Political Reporter, that a $47-million-dollar software package known as STAARS caused a meltdown in the State's ability to pay its bills in a timely fashion, or properly process inter-agency payments, leaving hundreds of millions of dollars in a software limbo, has raised questions about how the contract was awarded.
Acting State Finance Director Bill Newton, and his Chief Legal counsel, Richard Cater, have stated STAARS, as supplied by the Canadian software giant, CGI.com, is simply an upgrade of software purchased in 1982. Therefore, they did not have to put it out for bid.
Cater compared STAARS to Microsoft's operating system upgrade from Windows 7 to Windows 8.
The original 1982 contract, signed by then Gov. Fob James, was for a Local Government Financial System (LGFS) known as "The Package" provided by American Management Systems Incorporated (AMS). AMS was acquired by CGI in 2004.
The COBOL-based software license contract was for 15 years, and would expire in 1997, if not renewed. The maintenance agreement was for 12 months with a yearly renewal clause. The contract table of contents shows the State of Alabama signed renewal amendments to the original 1982 maintenance contract until 1994. State records show no amendments were signed for the next 17 years.
In November, 2012, Amendment 11 was signed by Assistant Finance Director Rex McDowell "extending" the license and maintenance agreement for 15 years, until September 30, 2027.
In the State's presentation of the STAARS program they say, the software (LGFS), "is no longer maintained or supported by the vendor…[CGI.com].
Amendment 12 signed on January 13, 2013, by then Finance Director Marquita Davis, altered the original language of the 1982 license and maintenance agreement, to allow the State to purchase a suite of CGI software, as well as bundled software solutions from other companies.
Fifteen days later, Gov. Robert Bentley signed the Statement of Work #1(SOW1) that outlined the implementation of STAARS at the State's Department of Medicaid. No amendment was made to the formal contract for this portion.
Amendment 13 accompanied by Statement of Work #2 was signed by Bentley on September 2013, authorizing the software implementation agency wide.
The original 1982 contract was awarded to AMS/CGI, under a Invitation To Bid (ITB).
Gov. Bob Riley's legal advisors instructed the committee that eventually approved the STAARS program, that it must follow the same ITB procedures.
During the Gov. Riley administration, the SMART Business Systems Steering committee was selected to carry out the purchase and implementation of a statewide ERP solution. ERP is short for, Enterprise Resource Planning.
A 2008 memo from then State Comptroller Robert L. Childree, Chair of the SMART Business Systems Committee under Gov. Riley, and Finance Director Jim Main, outlined the terms under which the committee was directed to purchase the ERP solution: "The Steering Committee has been advised by legal counsel, that the law in Alabama requires the use of a competitive bid process for the procurement of software when acquiring an 'off-the-shelf' product. Since the stated goal for the SMART Business Systems ERP project is the use of a complete off-the-shelf solution, it has become apparent to the Steering Committee that the project must change our approach to accommodate the more complex development of very specific and very detailed specifications before the release of an Invitation To Bid (ITB)."
http://www.alreporter.com/2008-memo-states-staars-must-be-bid/
The goal of the committee was to purchase a "complete off-the-shelf solution," which Newton and Carter have confirmed, STAARS is an off-the-shelf program.
According to State statute, purchases subject to competitive bidding must be made through the release of an Invitation to Bid (ITB) and the contract or purchase order awarded to the lowest responsible bidder meeting all of the mandatory specifications stated in the ITB.
Cater said the Department of Finance discovered it could purchase STAARS under the existing 1982 contract stating, if it were put out for bid, it would have cost the State over a hundred million dollars.
According to the STAARS presentation documentation, the State purchased CGI Advantage a registered trade-mark product of CGI.com.
A STAARS Presentation to Alabama Association of Regulatory Agencies in September 2014, explains why the State was, "implementing a new system," stating "The State's current mainframe Central Accounting System was implemented over 25 years ago, [the] Mainframe software platform is no longer maintained or supported by the vendor…[CGI.com]. [The] new system replaces state agency systems with one integrated state of the art [sic] software package."
The Department of Finance claims CGI Advantage is an upgrade signed under a continuing maintenance contract from 1982.
The contract executed in 1982 shows yearly signed "amendments" until 1994. Newton and Cater have stated this was a continuing "maintenance" contract.
In 1994, the signing of the contract's renewal abruptly ended.
The next amendment was signed 17 years later, by Assistant Finance Director Rex McDowell in November 2012, two months before the State signed an agreement for $1.6 million to implement a STAARS' pilot program at the State offices of Medicaid.
None of these contracts were brought before the Joint-House Contract Review Committee.
A 2002, Attorney General's Opinion issued by then AG Bill Pryor found, that software updates have to be bid unless it is custom software and must come before contract review.
"This section expressly provides that any contract, including a contract such as the one being discussed here, which is made without its submission to the Committee, 'shall be void ab initio,"' Attorney General Bill Pryor Opinion, December 10, 2002.
www.alreporter.com/questions-arise-on-no-bid-software-contract/
Newton and Cater have repeatedly stated STAARS is not custom software, this is also reflected in STAARS documentation.
The amendment to the contract in 1994 was not given a number as the others, it should have been labeled Amendment 10. The next Amendment signed by McDowell in 2012, is labeled Amendment 11.
Amendment 12 was signed by then Finance Director Marquita Davis on January 15, 2013.  This Amendment alters the language in the maintenance agreement to allow the State to contract to purchase software.
The next Amendment 13, signed by Gov. Robert Bentley on September 30, 2013, outlining the statement of work and authorizing the implementation of STAARS agency-wide.
The public policy in Alabama as expressed in its Constitution and statutes regarding the expenditure of public funds for goods and services is that everything must be purchased through a competitive bidding process unless expressly exempted by law.
This policy arises from the Constitution in Title 41, Chapter 16, Article II, Code of Alabama. The purpose is not to get the lowest possible price, but to have an open and competitive process that allows any qualified vendor to compete for the business; and, to fight fraud, corruption and political favoritism.
If it were found the STAARS' contract required a competitive bid, then under Section 41-16-21(c), the contract would be void.
"Void" means there is not and never has been legal authority for the State Comptroller to issue a State warrant to pay for goods or services under such a contract. In such instances, the funds should be recoverable by the Attorney General.
Everyone doing business with the State is presumed to know the laws governing purchasing.
Statements made by Newton and Cater, along with documentation on STAARS, and the Amendments, when viewed along side State statutes governing purchasing such software, presents a trail of yet unanswered questions. Primarily, was the contract entered into in violation of the competitive bidding law, Section 41-16-20, et seq., Code of Alabama 1975; or was it purchased under an exception to that law?
Print this piece
Legislation may harm pets locked in hot cars, not help, vets and advocates say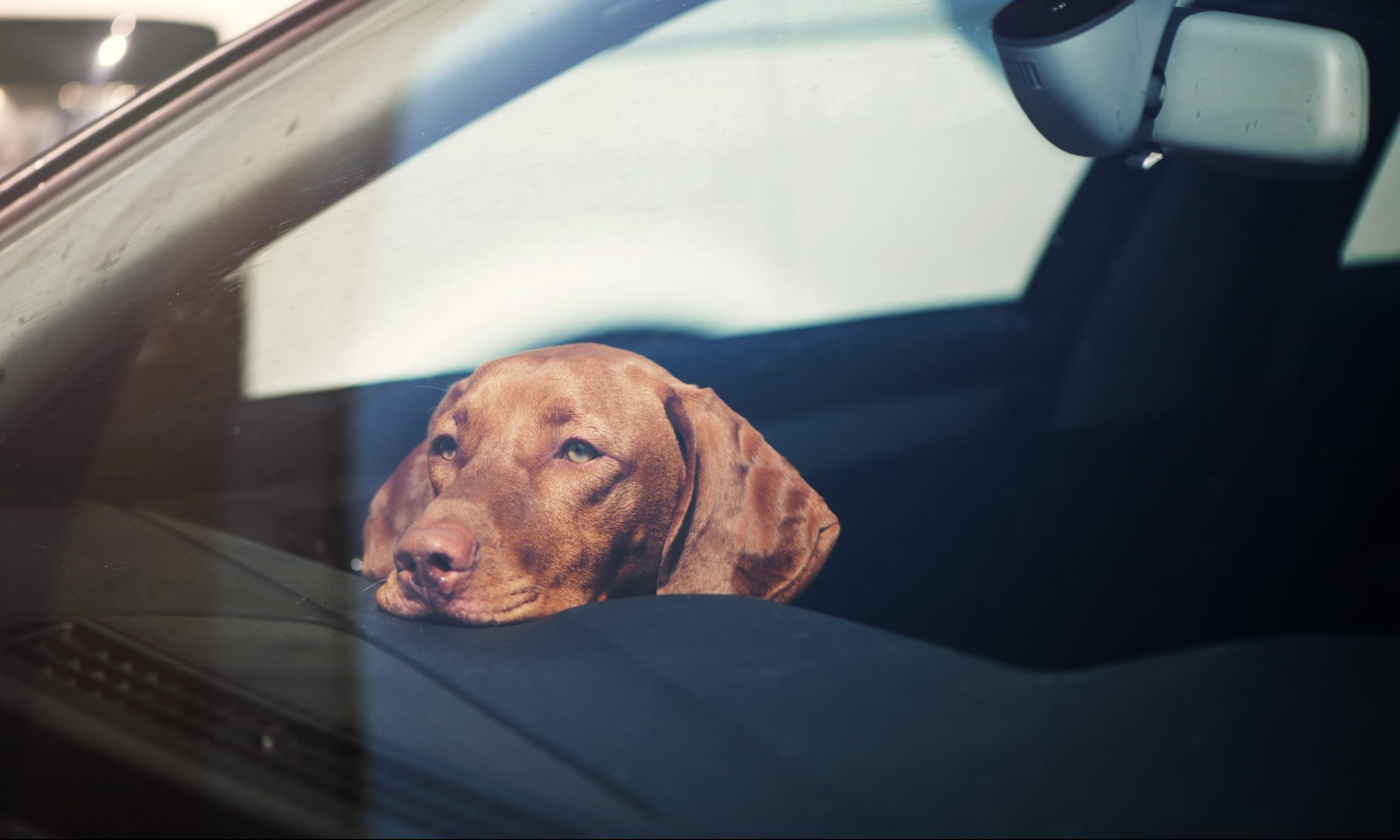 A bill passed by the Alabama Senate last week lawmakers say will help keep pets trapped in hot cars safe, might actually endanger the animals, according to some animal advocates and veterinarians.
That bill was written by a dog breeder who some worry purposefully wrote the bill to make it harder to keep animals safe, and to instead protect breeders from having animals confiscated, they told APR this week. 
Mindy Gilbert, The Human Society's Alabama state director, told APR by phone on Tuesday that she's certain that the senate bill's sponsor, Alabama Sen. Jimmy Holley, R-Elba, "does have good intentions, but I think the devils in the details." 
Several attempts this week to reach Rep. Holley were unsuccessful. 
The bill would grant criminal immunity to a civilian who rescues an animal from a vehicle, and would provide civil and criminal immunity to first responders who do so. The legislation also makes it a misdemeanor crime if a pet dies in a hot car. 
Gilbert said that while those might also sound like great ideas, the bill would actually reduce criminal penalties for allowing a pet to die in a hot car. 
"Our current cruelty statute, which has been used in cases like this, would define that as a class C felony," Gilbert said. 
A Trussville woman in 2018 was charged with felony aggravated cruelty to animals for leaving her dog in a locked car while shopping in Walmart. The dog died after police broke out a window and removed the distressed animal. 
The bill also states that the ambient temperature of the interior of a vehicle must be 99 degrees or hotter to be charged under the legislation. 
Gilbert said she's spoken with numerous veterinarians who all said that 99 degrees is too hot to be safe for pets trapped in cars. 
Gilbert said that for many breeds of pets, and pets with compromised health, "that requirement in order to rescue them will absolutely sentence them to death," and there are other aspects of the bill that trouble her. 
"I think everybody was very focused on providing immunity to first responders, which I think is fabulous," Gilbert said of the legislation, but worried that it doesn't include animal control personnel in its definition of public safety officials and covered by the bill's immunity clause. 
Holley's legislation defines public safety officials as "An individual employed by a law enforcement agency, fire department, or 911 emergency service." 
Dr. Mark Colicchio, a veterinarian in Spanish Fort, reached out to Sen. Holley and all of the members of the state Senate Judiciary Committee about his concerns with the bill prior to its passage in the senate. Holley put Colicchio in touch with the man he said wrote the bill, Norman Horton.
Colicchio said he spoke to Horton, owner of the Dale County german shepherd breeding company Triple S Shepherds, at length about his concerns, but that none were addressed in the final legislation. 
"There are a lot of temperature references in there which make no sense whatsoever," Colicchio said. 
Colicchio said he spoke with Horton about the bill's language that required the ambient temperature of the interior of a vehicle to be 99 degrees or higher before a person could be charged. He said he told Horton that there's no practical way for a public safety official to measure the ambient temperature inside a locked vehicle from outside, to which he said Horton suggested they call carry digital temperature readers. 
Such devices measure surface temperatures, and wouldn't  be able to read the temperature inside a locked car, Colicchio said. 
After speaking with veterinarians at Auburn University's College of Veterinary Medicine Cholicchio said they looked at data that suggested that if the outside temperature of a vehicle, which can be more easily measured, was 78 degrees an animal trapped inside with no ventilation could be in jeopardy. 
Colicchio said he suspects the legislation was purposely written to protect owners from having their animals taken from them in the event they're left in hot cars. 
"He doesn't want breeders to risk having their valuable dogs stolen out of the car because somebody thinks they're at risk," Colicchio said. "…When you structure a law to benefit yourself, and animals suffer for it, that just gets to me." 
Horton, speaking by phone Wednesday,  told APR that he wrote the bill to protect animals and to establish the proper way to rescue an animal in distress. 
"This is America, and this is Alabama, and if someone's gonna be guilty of a crime or charged for a crime then they need to have committed that crime" Horton said. 
Horton said "we don't need vigilante justice" so he wrote the bill to make clear how best to enter a vehicle if an animal is in need of help. 
Asked how he decided that 99 degrees inside a vehicle was the temperature at which a pet was in danger, Horton said "I got the figure after talking to several veterinarians." 
Asked which veterinarians he spoke to get that figure, Horton said "that's immaterial" and declined to name them. 
Horton likened the matter to speed laws, and said while some speed limits are set at 70 MPH, some people, such as police officers, can drive safely at speeds up to 113mph. 
Asked why the bill doesn't include animal control officers in the immunity protections, Horton said that "it does." 
Horton pointed to the bill's language that defines public safety officials as "An individual employed by a law enforcement agency" and said "go to Tuscaloosa. Go to any of the cities around, and animal control officers are employed by the police department. They're sworn officers." 
Some animal control officers who work in municipal law enforcement agencies are sworn officers, Gilbert said, but many are not, and in the counties, where animal control is operated as stand-alone agencies, animal control officers are not sworn officers and wouldn't be immune from prosecution under the legislation. 
Asked why his bill didn't include all animal control officers, whether they were sworn officers working in law enforcement agencies or not, Horton suggested that it was to ensure owners could be charged with crimes 
"Do we want to charge for the crime when they do something like this or just let them go?" Horton said. 
Horton declined to answer a question about the bill's language that limits the charge of killing an animal in a hot vehicle to a misdemeanor and soon after ended the interview. 
"It's not to help the animals," Colicchio said of the legislation. "That's the wolf in sheep's clothing." 
It was unclear Wednesday if Holley's bill had a sponsor in the state House. There were no similar bills filed Wednesday, according to the state Legislature's website.
Print this piece