INSIDE THE STATEHOUSE
by Steve Flowers
There are a good many stories about elections of the 1940's and 50's where vote were bought and elections stolen. The most brazen and blatant stealing of an election occurred in the 1948 race for the U.S. Senate in Texas. The players were Coke Stevenson versus Lyndon B. Johnson. Therefore, it can also be classified as one of the most relevant robberies in American history because if Johnson had lost, as he was supposed to, it would have dramatically impacted U.S. history.
Coke Stevenson was a legendary Texas icon. He was the epitome of a Texas gentleman and revered. He was Texas' Horatio Alger and Davy Crockett combined. He raised himself from age 12, built a ranching empire, was Speaker of the Texas House of Representatives, and a very popular Governor of Texas. Stevenson was above reproach. He would not lie, steal or cheat and Texans knew that about old Coke.
On the other hand, Lyndon Johnson had already earned the reputation in Texas that he would continue to earn in Washington, that is that he would do whatever it took to win. He was totally corrupt and ruthless, without any semblance of a conscience.
Johnson had been a congressman from East Texas for six years. When the U.S. Senate seat came open in 1948, he made the decision to roll the dice and go for broke. Lyndon did not know that the legendary former governor, Coke Stevenson, would enter the race.
The initial poll had Stevenson about 68% to Johnson's 18%. However, Stevenson had no idea to what limits Johnson would go to be a U.S. Senator. Johnson applied modern day politics to that era. He introduced polling and what it meant in detail. He even used a helicopter to fly from town to town and land on court squares to speak and shake hands, but mostly he used negative and false campaign mailings to destroy the stellar Stevenson's reputation. Stevenson was from a different era. He refused to go negative and would not reply to any negative accusations no matter how maliciously false.
Johnson was able to utilize this massive media blitz because he had more campaign funds than any candidate in Texas history. He had unlimited financial backing from the giant Brown and Root Company of Texas. They are now the Halliburton Corporation. They were then as now the recipients of gigantic government construction contracts. Johnson was their boy and would do their bidding as their senator so they poured money into the race like water.
Johnson outspent Stevenson 10 to 1, but it was not enough. When the votes were counted on election night, Stevenson had won by a narrow margin. However, the election was not over. Stevenson was about to be counted out.
The Rio Grande Valley along the Texas and Mexican border was known as the region where votes could be bought. Most close elections were decided in these counties, which would come in days after the original count with just the right number of votes needed to win the election. This is how Johnson won by only 87 votes in a race where over one million votes were cast.
Johnson became known as Landslide Lyndon in Washington because of this 87 vote victory. It was also an allusion to how he had stolen the seat. Some people think that Johnson's title, Landslide Lyndon, stemmed from his landslide victory over Barry Goldwater in the 1964 Presidential Race, but it was actually from the 1948 Texas Senate Race.
A legendary tale that is attributed to Johnson in this infamous race claims that in the days following the election, while garnering enough votes for victory, Johnson and the political bosses of the Valley counties were going through cemeteries and taking names of dead Mexicans off of tombstones to register as voters. They could not decipher one of the names and asked Lyndon what to do. Johnson quickly replied, give him a name, he's got as much right to vote as the rest of them in this cemetery do.
See you next week.
Steve Flowers is Alabama's leading political columnist. His weekly column appears in over 60 Alabama newspapers. He served 16 years in the state legislature. Steve may be reached at www.steveflowers.us.
Print this piece
Opinion | Open Seat for the 2nd Congressional District will be decided in March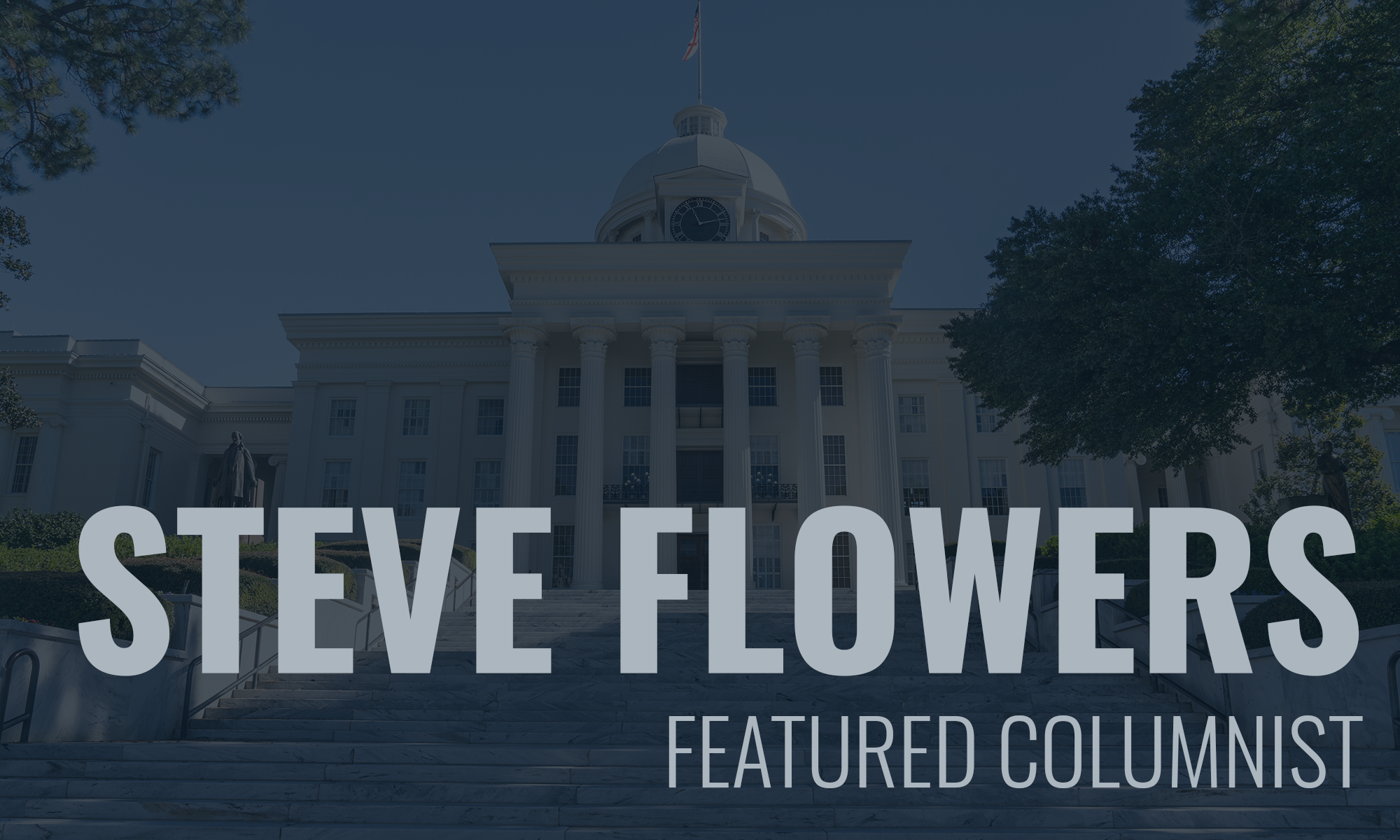 Over the course of history, the second congressional district has been referred to and considered a Montgomery congressional district because the Capital City has comprised the bulk of the population.  In recent years a good many Montgomerians have migrated to the suburban counties of Autauga and Elmore.  Therefore, the district has been refigured to reflect this trend.  Today there are more Republican votes cast in this congressional district in these two counties than from Montgomery.  
Nevertheless the bulk of the population is in what is now referred to as the River Region.  This Montgomery region is coupled with Southeast Alabama and the Wiregrass, which makes it a very conservative Congressional district.  It is a Republican seat and has been since Bill Dickinson won it in the southern Republican Goldwater landslide of 1964.
Bill Dickinson beat longtime sitting Congressman George Grantin 1964, and became the first Republican to be elected since Reconstruction.  Congressman Dickinson stayed in the seat for 28 years.  He rose to be the ranking Republican on the House Armed Services Committee.  Through his influence, not only were the vital military bases – Maxwell/Gunter in Montgomery and Ft. Rucker in the Wiregrass – enhanced, he was also instrumental in bringing Lockheed and Sikorsky plants to the district.  Over the past 100 years, Dickinson has had the most profound effect for the district.
Businessman Terry Everett won the seat in 1992 upon Dickinson's retirement.  He was the first and only Wiregrass person to hold that seat.  Everett served with distinction for 16 years, through 2008.  He was a stalwart Republican and very conservative.
The current Congressional person is Martha Roby, a Republican from Montgomery.  After 10 years in Congress, she said she had enough and chose to not run for reelection this year which leaves the open seat up for grabs.  It is a Republican seat, therefore, the winner of the March 3rd primary and probable March 31 GOP runoff, will go to Washington for at least two years.  
The probable winner of that congressional seat will be Dothan businessman, Jeff Coleman.  He is 53 and has not only been successful running his family's worldwide moving business, hehas been active civically in the Wiregrass. He is at the right time in life to serve in Washington.  His profile is the prototypical scenario for being elected to a Republican Congressional or Senate seat.  Congressional campaign fundraising limits coupled with the fact that Washington PACs do not get involved in primaries but wait until the General Election to place their bets, favors a wealthy candidate.  
Coleman has his own money and dedicated $2 million to the race.  He has followed through on his promise to spend that amount.  Amazingly, he has raised another $1 million.  When all is said and done, he will probably have spent close to $3 million to win this seat in Congress.  Just outspending his challengers by a 10 to 1 amount would be sufficient to win.  However, he has not only spent more than all the others combined, he has outworked them.  He is affable and confident in an unassuming way.  People seem to like him.  He will win.
If Coleman had not entered the race, former Attorney General Troy King would have been favored to win.  Having run several times and being a native of the Wiregrass, King had some inherent name identification.  He has been hampered in this race by lack of fundraising.  However, if there is a runoff, King will more than likely be Coleman's opponent in the March 31 GOP runoff.
Former Enterprise State Representative Barry Moore ran a gallant race against Martha Roby a couple of years ago and got a good vote, most of which came out of Coffee County. He may not do as well in the Wiregrass this time.
There is a dashing young candidate named Jessica Taylor, who is running a good campaign focused on getting free publicity on Fox News as a youthful female candidate.
Whichever candidate wins the seat, there is no question as towhich congressional committees they should aspire –Agriculture and Armed Services because this district is highly dependent on military spending and farming.
Sadly, the winner will probably not have a long tenure in Congress.  Alabama is probably going to lose a Congressional seat after this year's census count.  The logical seat to be altered and probably merged with the current third and first district is the second district.
Folks, the primary election is less than two weeks away.
See you next week.
Steve Flowers is Alabama's leading political columnist. His weekly column appears in over 60 Alabama newspapers. He served 16 years in the state legislature. Steve may be reached at www.steveflowers.us.
Print this piece