Crawford Wins House Special Election

By Brandon Moseley
Alabama Political Reporter
On Tuesday, February 16, the Republican Super Majority in the Alabama House of Representatives easily clotured and swept aside another ineffectual filibuster by the badly outnumbered House Democrats.   On Tuesday night the House Republican Caucus added another member to their Super Majority when Limestone County voters elected Danny Crawford in the District 5 Special Election over former State Representative Henry White (D) in the race for the District Five seat.
HD5 became vacant on the death of state Representative Dan Williams (R-Athens) from leukemia.
According to original reporting by WAFF Channel 48 Crawford had 2,216 votes versus White's 1,540.
Speaker of the Alabama House of Representatives Mike Hubbard (R-Auburn) congratulated Representative-elect Crawford on the victory. "With over 30 years serving Alabama's agriculture community, a successful business career, and more than a decade of public service on the city council, I'm confident Danny will be an outstanding member of the Alabama House."
Crawford was recently endorsed by US Senator Jeff Sessions (R): "I was pleased to recommend Danny Crawford to President George W. Bush for appointment to the important position as the Executive Director of Alabama's Farm Service Agency. He served effectively as a leader for Alabama in that position, and I valued our good working relationship. Danny has served his country in the military and will be a strong and productive member of the Alabama Legislature."
Danny Crawford won the House District 5 Republican Primary Runoff by less than 300 votes over Chris Seibert. 
Danny Crawford said in a statement then, "Thank you for your support and confidence. Tonight, Limestone County voters took a stand for conservative values, economic growth and smaller government. Mary Kay and I are humbled by your trust and are committed to finishing this race with a victory in the general election. I appreciate your votes and those who put up a sign, talked to friends or sent letters on our behalf. Thank you for your continued prayers and support as we work to provide a common-sense voice in Montgomery for the hardworking people of Limestone County."
Danny Crawford is a former Limestone County and State Executive Director of the Farm Service Agency (FSA).  He is a former member of the Athens City Council.  Crawford said on his Facebook page, "Issues that are important to me:  1. Protecting our conservative values  2. Working on economic development to create new jobs  3. Improving our children's education  4. Working toward tax reform – not tax increases."  Crawford served a total of 33 years with FSA. He currently works as an independent crop insurance contractor.  Crawford served on the Athens City Council from 1993 to 2005.  Danny and his wife, Mary Kay, have one son, Matthew. They are members of Lindsay Lane Baptist Church and reside in Athens.
Crawford grew up in the Belle Mina community on the Alabama Agricultural Experiment Station farm. He worked his way through Auburn University, earning his bachelor's and master's degrees. Crawford was endorsed by the Alabama Farmer's Federation.
Fed's promised additional COVID-19 doses to states not coming
An Alabama Department of Public Health spokesman said the federal government's inconsistent flow of vaccines makes planning difficult.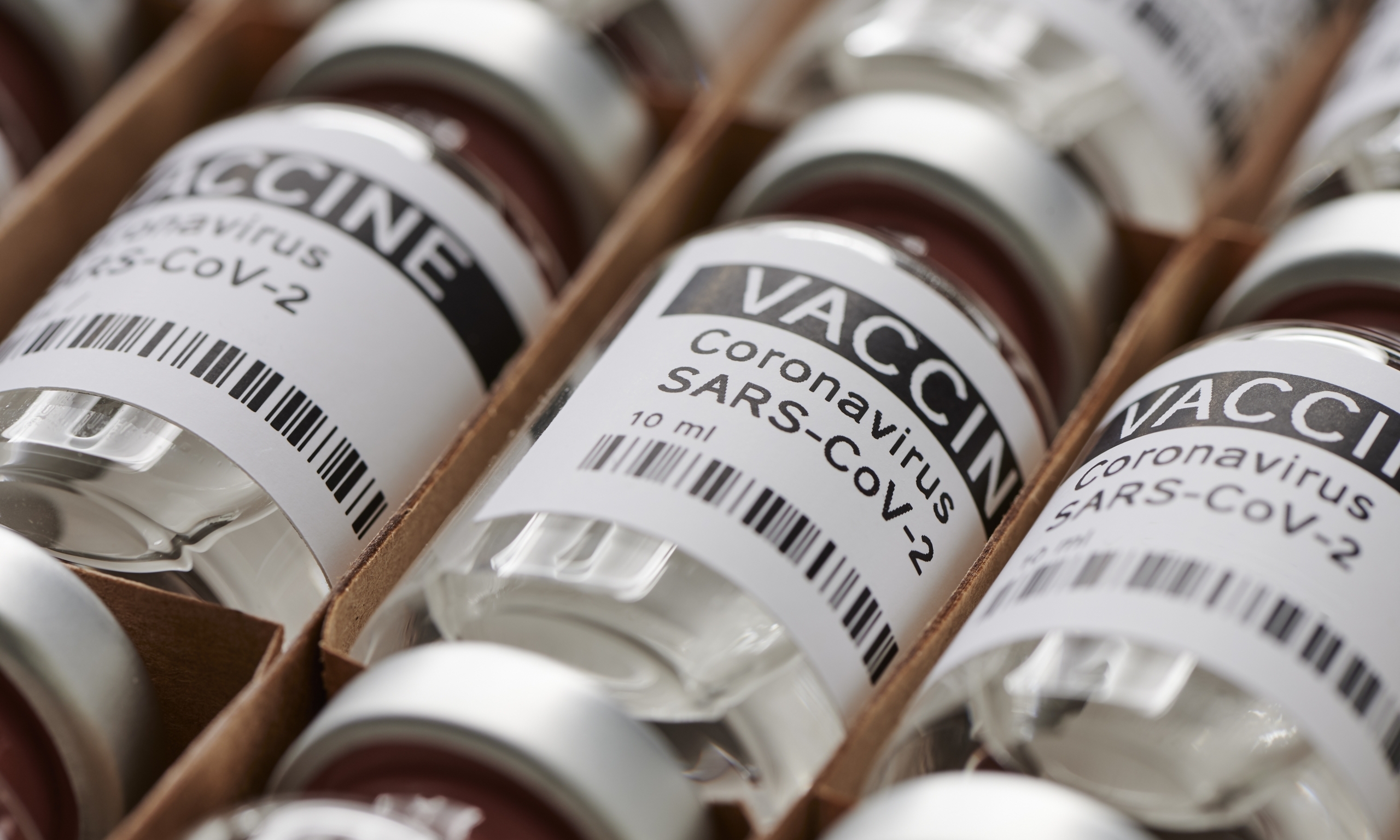 It was unclear Friday just how the federal government's failure to deliver promised additional doses of COVID-19 vaccines to states might impact Alabama's plan to expand vaccinations starting Monday, but the Alabama Department of Public Health is concerned about the state's supply. 
Health and Human Services Secretary Alex Azar on Tuesday announced the federal government would no longer hold back second doses of vaccines and instead send them out to states, in a push to get states to expand vaccinations to larger groups. 
But when that statement was made the federal government had already depleted those reserved doses, according to The Washington Post on Friday, which cited state and federal officials. 
The lack of additional doses could hamper the Alabama Department of Public Health's (ADPH) ability to schedule more vaccinations in the near future. ADPH is to begin administering vaccinations to those aged 75 and older, police and fire, on Monday, but ADPH spokesman Ryan Easterling in a message to APR on Friday said the department is concerned about vaccine supply. 
"While we are concerned about the supply of vaccine, the Alabama Department of Public Health (ADPH) will administer the doses we have according to appointments as we have scheduled, recognizing that further efforts are dependent upon supply," Easterling said.
Easterling said the federal government hadn't promised the state a specific number of additional doses, and explained that the inconsistent flow of vaccines to Alabama from the federal government is making it difficult for ADPH to plan vaccination efforts. 
"We are finding out the allocations we are getting as they are loaded into the system. This makes it very difficult to schedule appointments, when we do not know the amount of vaccines that we will be receiving," Easterling said. "If we knew a consistent amount that we were receiving every week, this would allow us to schedule additional appointments." 
President Donald Trump's Operation Warp Speed stopped stockpiling second doses of the Pfizer vaccines at the end of the year, The Washington Post reported officials as saying, and the last reserve shots of the Moderna vaccine began shipping out over the weekend. Regular vaccine shipments to states means that those in line to get second shot will be able to get them, however, the newspaper reported. 
"States were shocked and surprised that they did not see an increase in their allocations, and when they asked for explanations, some of them were told there was not a large stockpile of second doses to draw from," said an official, who spoke on the condition of anonymity to The Washington Post. "They thought they were getting more doses and they planned for more doses and opened up to 65 and up, thinking they were getting more."
The demand for vaccinations in Alabama is greatly outstripping the ability of ADPH to supply them. The department on Jan. 13 announced that there were no more vaccination appointments available for county health departments, and that eligible callers to the state's COVID-19 hotline would be added to a waiting list. 
The state hasn't yet fully moved into ADPH's phase 1b of its vaccination plan, but has extended into a subsection of phase 1b, to include those 75 and older, police and firefighters. 
ADPH on Jan. 9 made the COVID-19 vaccine hotline – (855) 566-5333 – available for those aged 75 and older, police officers and firefighters to call to set an appointment, but in its first day the hotline took more than 1.1 million calls.  
"The Alabama Department of Public Health (ADPH) is aware that the COVID-19 Vaccine Hotline: 1-855-566-5333 is experiencing difficulties," ADPH said in a Jan. 13 statement. "Staff continues working to expand vaccine scheduling capabilities at the call center."
As of Jan. 16 the state has administered 130,394 doses out of a total supply of 370,575 at the time, according to ADPH. The state at the time was still awaiting delivery of 269,575 doses that had been allocated by the federal government but not yet delivered. 
Alabama had the lowest number of vaccinations administered per 100,000 residents in the nation as of Friday, according to the Centers for Disease Control and Prevention (CDC)., but ADPH in a statement Friday said the CDC's number wasn't complete. 
"ADPH, as part of its ongoing review of vaccine data, determined that some entities did not report complete information which meant that some doses administered were not included in CDC numbers," ADPh said in the statement. "This issue has been corrected, and providers are reminded that all doses of COVID-19 vaccine must be recorded in the system within 24 hours of administration." 
Gov. Kay Ivey in a statement Friday thanked the public for being willing and ready to get their COVID-19 vaccines, and called for patience.  
"Please continue to be patient as we are in the very early stages of distribution. Dr. Harris and his team are continually working to more efficiently get this vaccine into the arms of Alabamians," Ivey said, referring to Alabama State Health Officer Dr. Scott Harris. "Our current supply remains limited, but we are committed to vaccinating as many Alabamians as possible. We will get shots in the arm and off the shelf. In the meantime, be patient, wear your mask and practice good common sense. Let's get this thing behind us."