Donald Trump to Make Campaign Stop in Huntsville

By Brandon Moseley
Alabama Political Reporter
After wins in New Hampshire and South Carolina Republican Presidential candidate New York City billionaire businessman and reality TV star Donald Trump is hoping to build on his momentum with wins in Alabama and other southern states. To that end, Trump is coming to Alabama.
Mr. Trump said on Sunday in a statement on social media, "I have spent the least and am winning big. That's how our country should be!"
Secretary of State John Merrill (R) has confirmed that Donald Trump will make a campaign stop in Huntsville, Alabama.
Sec. Merrill commented on Trump's visit to Alabama: "We are excited to have Donald Trump make his third campaign stop in Alabama, and we want to welcome him to our great State once again! Mr. Trump's visit to Mobile in August was the single largest event for any candidate of either party in any state during this election cycle!"
On Thursday, February 18, Trump made headlines when he responded to criticism by Pope Francis in a statement, "The Mexican government and its leadership has made many disparaging remarks about me to the Pope, because they want to continue to rip off the United States, both on trade and at the border, and they understand I am totally wise to them. The Pope only heard one side of the story – he didn't see the crime, the drug trafficking and the negative economic impact the current policies have on the United States. He doesn't see how Mexican leadership is outsmarting President Obama and our leadership in every aspect of negotiation. For a religious leader to question a person's faith is disgraceful. I am proud to be a Christian and as President I will not allow Christianity to be consistently attacked and weakened, unlike what is happening now, with our current President. No leader, especially a religious leader, should have the right to question another man's religion or faith. They are using the Pope as a pawn and they should be ashamed of themselves for doing so, especially when so many lives are involved and when illegal immigration is so rampant."
On Sunday, February 28, Donald Trump is scheduled to appear at Black Hall Aerospace (West Wind Hanger). The doors open at 2 p.m. and the program begins at 4 p.m.
The link to access free tickets can be found here.
Sec. Merrill said, "I am thrilled with how the SEC Primary has developed and what it means for our people to have personal interaction with these candidates. With the Alabama primary being a week away, it is a very exciting time for our people to have the opportunity to speak with presidential candidates. Thanks to the assistance and full support of the Alabama Legislature, one of the most significant things we have done in the Secretary of State's Office is change the primary date to March 1. Since the March primary legislation passed, two Democratic candidates and eight of the top Republican candidates have made campaign stops in Alabama, which is unheard of for our State. As Secretary of State, I will continue to position Alabama and the South as a place where Presidential candidates are willing to make an effort to visit and meet our remarkable people."
For more information on the candidates contact the Office of the Secretary of State at 334-242-7200.
The Alabama Primary will be held on Tuesday, March 1.
Alabama's COVID-19 cases continue to rise
Alabama's ongoing increase in new cases and COVID-19 hospitalizations is especially worrisome for public health experts as flu season arrives and several holidays are just around the corner.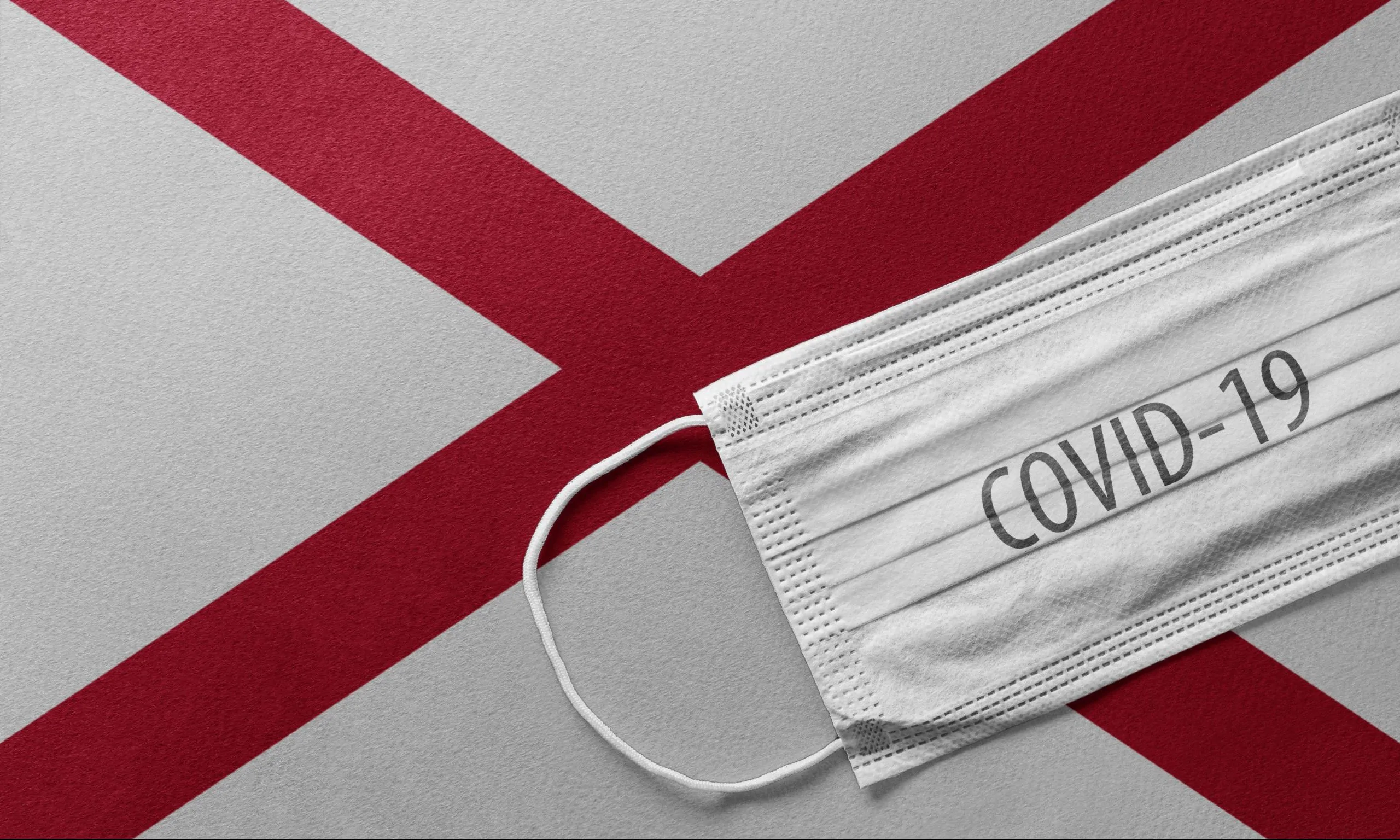 The number of new confirmed COVID-19 cases in Alabama continues to rise, with 1,789 new cases reported Saturday, despite fewer tests being conducted, and cases are up 55 percent from two weeks ago, based on a 14-day average of daily case increases.
Alabama's ongoing increase in new cases and COVID-19 hospitalizations is especially worrisome for public health experts as flu season arrives and several holidays are just around the corner.
Coronavirus cases in the U.S. surpassed 9 million on Thursday, and numerous states were seeing surges in cases and hospitalizations. Nearly 1,000 Americans died from COVID-19 on Wednesday, and the country has reported several days of record-high new cases.
"There's going to be a whole lot of pain in this country with regard to additional cases, hospitalizations and deaths," said Dr. Anthony Fauci, White House coronavirus task force adviser and director of the National Institute of Allergy and Infectious Diseases, in a CNBC interview Wednesday. "We are on a very difficult trajectory. We are going in the wrong direction."
There were 960 hospitalized COVID-19 patients in Alabama on Friday, and the seven-day average of daily hospitalizations hit 976 on Friday, the highest it's been since Sept. 2 and 29 percent higher than a month ago.
More than 1,000 hospitalizations were reported in Alabama on Tuesday for the first time since August. Huntsville Hospital was caring for 163 coronavirus patients Friday, the largest number since Aug. 19. UAB on Friday had 58 COVID-19 patients and has been hovering between 60 and 70 patients for the last several weeks.
While the number of new cases is rising, the number of tests being performed has been declining. Over the last two weeks, Alabama reported, on average, 6,961 cases per day, 9 percent fewer cases than a month ago.
The rising cases and declining tests are also reflected in the percentage of tests that are positive, which on Saturday was well above public health experts' target of 5 percent or below. 
The state's positivity rate on Saturday was 21 percent, according to APR's tracking of new cases and reported tests over the past two weeks. Many other COVID-19 tracking projects calculate the state's percent positivity by dividing the 7- and 14-day averages of daily case increases by the 7- and 14-day averages of daily test increases.
The Alabama Department of Public Health calculates the positivity rate differently, instead dividing the number of daily cases by the number of individuals who have been tested, rather than the total number of tests done, as some people may have more than one test performed.
There are no federal standards on how states are to report COVID-19 testing data, and a myriad of state health departments calculate positivity rates differently. 
Even so, ADPH's own calculations show Alabama's percent positivity is nearly double where public health experts say it needs to be, or else cases are going undetected. According to ADPH's calculations, the percent positivity on Oct. 24 was 9.6 percent, up 33 percent from the 7.2 percent positivity on Sept. 26. 
As of Saturday, there have been 2,967 confirmed and probable COVID-19 deaths reported in Alabama, with 427 reported this month, 19 percent more deaths than were reported in September.
On Saturday, ADPH reported 35 confirmed and probable deaths.