State Employees Deserve A Pay Raise, Too!

By Minority Leader Rep. Craig Ford
Alabama's state employees are the unsung heroes who keep our state running. But they have also been neglected and left out for far too long. If Gov. Bentley can find a way to give his cabinet and staff members 80 percent pay raises, surely we can find a way to give our state employees four percent!
State employees – who do everything from law enforcement, handling child abuse and adoption cases, maintaining our roads and bridges, solving crimes in forensic labs, and hundreds of other jobs – have not received a pay increase in nearly a decade, even though the cost of living has shot up more than 10 percent!
Imagine if you had not had a pay raise since 2006.
In fact, state employees have seen their pay shrink as their premiums have gone up and they have been asked to contribute more for their retirement and health benefits.
Currently, we have over 30,000 state employees. These men and women make sacrifices every day to ensure our state is running as smoothly as possible. But we ask them do this without giving them a fair wage. The current pay disparity is embarrassing. We have appointed officials making six figures, while state troopers who risk their lives are barely scraping by.
State employees have been unfairly left out of pay raises for the last several years, which is why I offered a proposal earlier this week that would give state employees a 4 percent pay increase. Unfortunately, the legislature didn't agree and voted that raise down.
It is embarrassing when Gov. Bentley gives select members of his cabinet and staff an 81 percent pay raise, but we can't even swing a single percent raise for state employees! When all you hear about is how busted our state's budget is, the folks at the top get a $73,000 while our state employees get left out in the cold.
It isn't just that state leaders aren't interesting in giving state employees a fair wage—members of the state senate are going threatening other senators to apologize for supporting a state employee pay raise.
Inside Alabama Politics reported this week that state senate leadership threatened Sen. Cam Ward that he would no longer serve as chairman of the Judiciary Committee if he did not apologize to the Republican Senate Caucus for "embarrassing" them. What did he do to embarrass them? In late February, he offered an amendment to give state employees a 2 percent raise, not to exceed $10 million. That amendment forced the senators to go on the record with their vote against giving state employees this modest pay raise.
I guess if I voted year after year against giving the state employees in my district a raise, I'd be a little embarrassed, too! But is it not also embarrassing that all of Gov. Bentley's appointed cabinet members are making six-figure incomes while state troopers, correctional officers, social workers and teachers are barely making a competitive wage. State social workers are being paid as much as $15,000 below the national average.
Our state social workers who help with adoption services, abusive family situations and child support, among many other things, are taking on a great deal of responsibility for as much as $15,000 less than the national salary average? That is what is truly embarrassing!
If my fellow legislators can't agree on giving state employees a pay raise, we should at least be able to agree that state employees' benefits packages should be fully funded. By fully funding their benefits, we avoid any more increases in insurance and retirement costs that chip away at their existing paychecks. By doing this, all state employees have something to gain, whereas a pay raise benefits the higher paid state employees more so than those in entry-level positions. Fully funding state employee benefits packages also helps retirees, since retirees would probably be left out of a pay raise, just like retired educators were this year.
State employees provide a critical service to our state, and it is critical that we support them in return! These men and women provide necessary services each and every day. From courthouses and public safety, to DHR and health department officials; from the Emergency Management Agency and emergency responders to forensic scientists who help solve murders and other violent crimes; from the Department of Senior Services to the Veterans Affairs office, state employees are a valuable and essential part of our state. As legislators we need to do right by these hardworking Alabamians and give them the pay raise they deserve!
Rep. Craig Ford is a Democrat from Gadsden and the Minority Leader of the Alabama House of Representatives.
Print this piece
Opinion | Hope in the time of the Coronavirus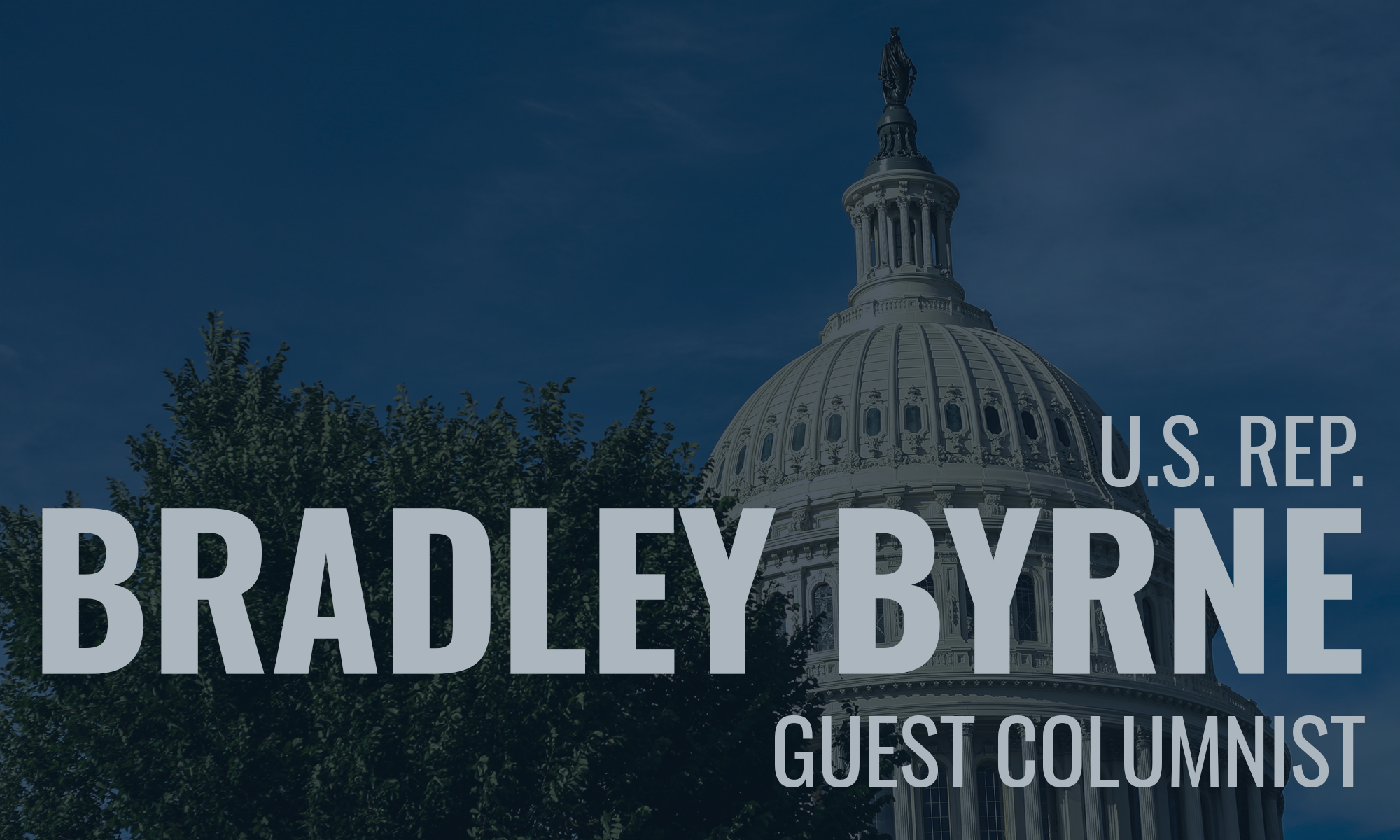 In Genesis 2, God says "It is not good that the man should be alone."  He made us for Himself, but he also made us for one another.  Separation is painful for us all.
This fight against the coronavirus called COVID-19 is hard.  We are forced to separate from one another.  Our economy is sorely wounded.  Worse, our neighbors are infected with this disease, some fighting for their lives, some tragically losing that fight.
We are better, stronger than this disease.  All of us have a role to play, to responsibly social distance from one another, to practice proper hygiene and to know when it's time to be tested and/or to quarantine ourselves.
Meanwhile, all levels of government play an important role.  Our governors and mayors, as well as public health officers, must issue the appropriate orders to protect us.  Closing restaurants and bars, beaches and parks, small retailers and large group meetings, are each hard decisions.   They must start and end based upon sound medical and professional advice, and plain common sense.  We at the Federal government must work with state and local leaders to inform their difficult decisions and help them, where appropriate, carry out these tough decisions.
When last week's unemployment insurance filings were reported at over 3 million, the highest ever by far in our history, and when the number of cases and deaths dramatically expanded, it was clear we had entered truly extraordinary times, calling for extraordinary government action.
So, with broad and deep bipartisan support, we passed the Coronavirus Aid, Relief, and Security Act (CARES Act), providing over $2 trillion in support for individual citizens, workers who have lost their jobs, small businesses so that they will not close or lay off their workers, larger businesses in the way of loans and not bailouts, healthcare, education, transit, and more.  Unprecedented resources have been quickly directed for more tests, more personal protective equipment, research and development for treatments and even a cure, and ultimately a vaccine.
I don't like everything in the bill.  But, our people are hurting, our way of life threatened, and this is no time to let these issues slow down the effort to get the job done.
My staff and I are working from home and maintaining social distance.  We have helped repatriate a number of citizens from our district who have found themselves stuck in a foreign country closing its borders.  We are answering many calls on the laws we have passed to respond to this disease and with questions about the disease itself.
Last week I was on several conference calls with groups in the district and a telephone town hall with nearly 4,000 constituents.  In one, a person asked me to give them hope.
So, here goes.
We are a great and powerful nation.  We were born in an uncertain and dangerous revolution, invaded even in our Capitol by the greatest power in the world just 40 years after our founding, suffered a civil war costing 600,000 of our lives, fought two desperate world wars, watched our economy nearly disappear in a Great Depression, tore ourselves apart in the social upheavals of the 60s, and endured an attack by terrorists on our largest city and the center of our national defense.  And yet, after each one, we Americans not only survived but learned how to make our country greater.
 Isaiah, writing during the Babylonian captivity, put it in beautiful language:
But those who hope in the Lord will renew their strength.  They will soar on wings like eagles; they will run and not grow weary, they will walk and not be faint.
As we approach Passover and Easter, let us remember the hope expressed in the miraculous delivery of the Jewish people from slavery and the resurrection of Christ who defeated death itself.  And as we continue this difficult fight, let us be confident in the ultimate result, using our own strength and leaning on God's.
Print this piece