BCA and Allies Backing Brown and Newman in Tuesday's School Board GOP Runoffs

By Brandon Moseley
Alabama Political Reporter
On Tuesday, April 12, Republican voters go to the polls in State School Board District 1 and District 7 to decide who the Republican Party wants on the state school board.
Very large sums of money are pouring into the campaigns of incumbents Matthew Brown and Jeffrey Newman: most of it from the powerful Business Council of Alabama (BCA) and the Alabama Farmer's Federation.
Brown is also receiving paid advertising from the school choice advocacy group the Alabama Federation for Children.
Matthew Brown is running against retired principal Jackie Zeigler. Brown has never worked in education, held a political office before Gov. Bentley appointed him to the board and his children are not school age yet. Brown is best known for spearheading the "No" vote on higher school taxes in Baldwin County in 2015.
The Alabama Political Reporter looked closely at the Secretary of State's campaign finance filings for Matthew Brown. He reported a single $17,000 contribution from PROGRESS PAC and a $9,000 payment to Birmingham based Red State Strategies on the April 8 report.
On the April 7 filing, Brown reported that PROGRESS PAC (the PAC arm of BCA) donated another $18,850 contribution to Brown. Brown also reported a $9,000 in-kind contribution from Gov. Riley's, the Alabama Federation for Children. Brown reported a $7,500 payment to Victory Phones in Grand Rapids, Michigan presumably to flood Alabama Republican votes with get out the vote phone calls.
On April 6, Brown reported receiving a $19,400 contribution from the BCA's PROGRESS PAC. Brown also reported that the Alabama Federation for Children spent $16,522.08 on advertising to elect Brown.
The Alabama Federation for Children is a lobbying group that promotes Scholarship Granting Organization (SGO) that gives scholarships to children who are zoned to failing Alabama public schools for them to attend a private school. SGOs and the option to opt out of a failing public school was created by the Alabama Accountability Act which was championed by Senate President Pro Tem Del Marsh (R-Anniston) in the 2013 legislative session. The bill began and passed both houses of the legislature as the School Flexibility Act which gave school systems the option to ask for flexibility from certain rigid state laws. In Sen. Marsh substituted that for the much longer and more complex Alabama Accountability Act in a conference committee. With the backing of Speaker of the House Mike Hubbard (R-Auburn) the substituted bill passed both house literally in the middle of the night.
As previously reported by the Alabama Political Reporter, the American Federation for Children was founded by Florida's John F Kirtley who is a close friend as well as political and ideological ally of former Florida Governor Jeb Bush (R). Kirtley is the Vice-chairman of Bob Riley's Alabama Opportunity Scholarship Fund. Until recently, former ALGOP/Mike Hubbard political operative, former Sen. Del Marsh policy adviser, Ryan Cantrell was the Director of the Alabama Federation for Children. He is now employed by the American Federation for Children as their Regional Advocacy and Political Director.
Matthew Brown reported spending another $7,500 with Victory Phones of Grand Rapids, presumably for more phone calls. He also reported spending $6,500 with ADVictory LLC of Grand Rapids, Michigan.
On the April 5 report Matthew Brown reported that he had received another check from BCA's PROGRESS PAC for $18,250. He also reported receiving a $10,000 check from FARM PAC, the Alabama Farmer's Federation PAC. Why the farmers are using their resources in a GOP state school board race for a candidate who has never held public office before is an interesting question we can't begin to answer. Brown reported writing a $17,934,88 to Red State Strategies of Birmingham. He also wrote two small checks to himself totaling $135.82.
On the April 1 report Matthew Brown reported that he had received a $16,500 check from PROGRESS PAC. He also reported receiving three $500 contributions from Columbia Southern University, Inc. of Orange Beach; William McNair of Point Clear; and Barry Booth of Spanish Fort. Brown's campaign spent $10,000 with Victory Phones of Grand Rapids, Michigan; $4,000 with ADVictory LLC of Grand Rapids, Michigan; and $8104.80 with Vertical Strategies of Grand Rapids, Michigan.
According to their website, Vertical Strategies (Vertical Phones is a component) are a team of political consultants: Ethan Eilon, Jordan Gehrke, Emily Hoffman, Corinne Clark, Robert Scoggins, Courtney Green, Andrew Kim, and Joe Craig.
US Senator Ben Sasse (R-Nebraska), Michigan Governor Rick Snyder and Wisconsin Governor Scott Walker as three of the clients they have consulted for in the past before coming together as a team. They have offices in Grand Rapids, Michigan and Washington DC.
The campaign also reported two checks to Matthew Brown totaling $198.93, as well as two checks to the post office totaling $692.45, and a check to Wal-Mart for $41.35.
On the report from March 25 Matthew Brown reports just one $50 contribution from Susan McConnell and a $12,048.19 payment to ADVictory LLC of Grand Rapids, Michigan.
Jackie Zeigler's campaign said in a statement, "As in the primary, Brown is depending on Alabama political action committees and out-of-state billionaires to finance his campaign. He shows only raising $2,550 from individuals for the runoff. The Business Council of Alabama has contributed $90,000, the Alabama Farmers Federation gave $10,450 in contributions and in-kind contributions and the Alabama Federation for Children has donated $24,522 in in-kind support. (Info on file with Secretary of State shows that the money from AFC is actually part of a $50,000 donation from WalMart's Alice Walton of Arkansas.) BCA contributed $54,000 to Brown's primary campaign. So they now show total contributions to Brown of $144,000. A review of records going back to 2010 show that this is the most BCA has ever spent on a state school board election." Zeigler had the most votes in the Alabama Republican Primary but failed to get the 50 percent plus one needed to win the GOP nomination outright.
Both District 1 and District 7 have GOP Primary runoff elections on Tuesday, April 12.
In District 7, BCA's PROGRESS PAC donated $17,745 to incumbent State School Board Member Jeffrey Newman (R) on April 7. PROGRESS PAC also wrote a $15,550 check to Newman on April 5 and another $16,755 on April 4. The Alabama Farmer's Federation PAC wrote a $10,000 check to Newman on April 4. Newman's campaign is spending most of their money with Greystone Public Affairs in Hoover. The Greystone group received a $38,200 check on April 5 and a $22,400 check on April 8.
Newman's opponent is Jim Bonner who worked for 30 years as a classroom teacher. He has a Master's Degree from the University of North Alabama and a bachelor's degree from Athens State University. Bonner almost won the office outright in the GOP Primary.
Jeff Newman has more than three decades of experience in education, Newman most recently retired as superintendent of education of the Lamar County School System. Prior to his service as superintendent, he served as an administrator of federal programs, a career technical principal and director, a high school assistant principal, and an agribusiness teacher.
Polls open at 7:00 am on Tuesday and close at 7:00 pm. Remember to bring a valid picture ID to the polls.
The Alabama Political Reporter's Bill Britt contributed to this report.
Print this piece
Legislation may harm pets locked in hot cars, not help, vets and advocates say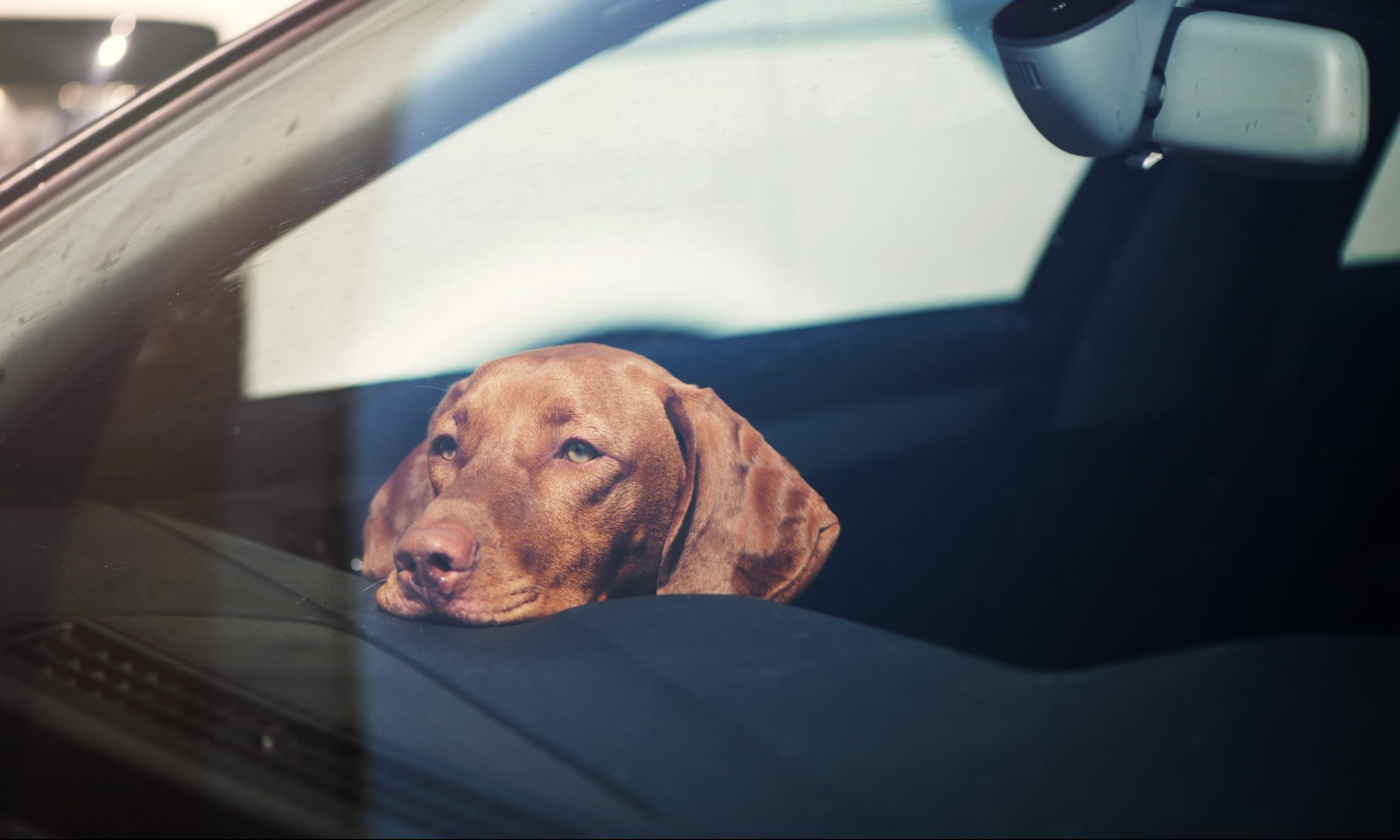 A bill passed by the Alabama Senate last week lawmakers say will help keep pets trapped in hot cars safe, might actually endanger the animals, according to some animal advocates and veterinarians.
That bill was written by a dog breeder who some worry purposefully wrote the bill to make it harder to keep animals safe, and to instead protect breeders from having animals confiscated, they told APR this week. 
Mindy Gilbert, The Human Society's Alabama state director, told APR by phone on Tuesday that she's certain that the senate bill's sponsor, Alabama Sen. Jimmy Holley, R-Elba, "does have good intentions, but I think the devils in the details." 
Several attempts this week to reach Rep. Holley were unsuccessful. 
The bill would grant criminal immunity to a civilian who rescues an animal from a vehicle, and would provide civil and criminal immunity to first responders who do so. The legislation also makes it a misdemeanor crime if a pet dies in a hot car. 
Gilbert said that while those might also sound like great ideas, the bill would actually reduce criminal penalties for allowing a pet to die in a hot car. 
"Our current cruelty statute, which has been used in cases like this, would define that as a class C felony," Gilbert said. 
A Trussville woman in 2018 was charged with felony aggravated cruelty to animals for leaving her dog in a locked car while shopping in Walmart. The dog died after police broke out a window and removed the distressed animal. 
The bill also states that the ambient temperature of the interior of a vehicle must be 99 degrees or hotter to be charged under the legislation. 
Gilbert said she's spoken with numerous veterinarians who all said that 99 degrees is too hot to be safe for pets trapped in cars. 
Gilbert said that for many breeds of pets, and pets with compromised health, "that requirement in order to rescue them will absolutely sentence them to death," and there are other aspects of the bill that trouble her. 
"I think everybody was very focused on providing immunity to first responders, which I think is fabulous," Gilbert said of the legislation, but worried that it doesn't include animal control personnel in its definition of public safety officials and covered by the bill's immunity clause. 
Holley's legislation defines public safety officials as "An individual employed by a law enforcement agency, fire department, or 911 emergency service." 
Dr. Mark Colicchio, a veterinarian in Spanish Fort, reached out to Sen. Holley and all of the members of the state Senate Judiciary Committee about his concerns with the bill prior to its passage in the senate. Holley put Colicchio in touch with the man he said wrote the bill, Norman Horton.
Colicchio said he spoke to Horton, owner of the Dale County german shepherd breeding company Triple S Shepherds, at length about his concerns, but that none were addressed in the final legislation. 
"There are a lot of temperature references in there which make no sense whatsoever," Colicchio said. 
Colicchio said he spoke with Horton about the bill's language that required the ambient temperature of the interior of a vehicle to be 99 degrees or higher before a person could be charged. He said he told Horton that there's no practical way for a public safety official to measure the ambient temperature inside a locked vehicle from outside, to which he said Horton suggested they call carry digital temperature readers. 
Such devices measure surface temperatures, and wouldn't  be able to read the temperature inside a locked car, Colicchio said. 
After speaking with veterinarians at Auburn University's College of Veterinary Medicine Cholicchio said they looked at data that suggested that if the outside temperature of a vehicle, which can be more easily measured, was 78 degrees an animal trapped inside with no ventilation could be in jeopardy. 
Colicchio said he suspects the legislation was purposely written to protect owners from having their animals taken from them in the event they're left in hot cars. 
"He doesn't want breeders to risk having their valuable dogs stolen out of the car because somebody thinks they're at risk," Colicchio said. "…When you structure a law to benefit yourself, and animals suffer for it, that just gets to me." 
Horton, speaking by phone Wednesday,  told APR that he wrote the bill to protect animals and to establish the proper way to rescue an animal in distress. 
"This is America, and this is Alabama, and if someone's gonna be guilty of a crime or charged for a crime then they need to have committed that crime" Horton said. 
Horton said "we don't need vigilante justice" so he wrote the bill to make clear how best to enter a vehicle if an animal is in need of help. 
Asked how he decided that 99 degrees inside a vehicle was the temperature at which a pet was in danger, Horton said "I got the figure after talking to several veterinarians." 
Asked which veterinarians he spoke to get that figure, Horton said "that's immaterial" and declined to name them. 
Horton likened the matter to speed laws, and said while some speed limits are set at 70 MPH, some people, such as police officers, can drive safely at speeds up to 113mph. 
Asked why the bill doesn't include animal control officers in the immunity protections, Horton said that "it does." 
Horton pointed to the bill's language that defines public safety officials as "An individual employed by a law enforcement agency" and said "go to Tuscaloosa. Go to any of the cities around, and animal control officers are employed by the police department. They're sworn officers." 
Some animal control officers who work in municipal law enforcement agencies are sworn officers, Gilbert said, but many are not, and in the counties, where animal control is operated as stand-alone agencies, animal control officers are not sworn officers and wouldn't be immune from prosecution under the legislation. 
Asked why his bill didn't include all animal control officers, whether they were sworn officers working in law enforcement agencies or not, Horton suggested that it was to ensure owners could be charged with crimes 
"Do we want to charge for the crime when they do something like this or just let them go?" Horton said. 
Horton declined to answer a question about the bill's language that limits the charge of killing an animal in a hot vehicle to a misdemeanor and soon after ended the interview. 
"It's not to help the animals," Colicchio said of the legislation. "That's the wolf in sheep's clothing." 
It was unclear Wednesday if Holley's bill had a sponsor in the state House. There were no similar bills filed Wednesday, according to the state Legislature's website.
Print this piece