Conservative Groups React to Senate Bill Not to Repay the Trust Fund

By Brandon Moseley
Alabama Political Reporter
On Wednesday, April 13, the Alabama Senate voted not to repay the $437 million of principal that they raided from the Alabama Trust Fund in 2012. Senate Bill 267, sponsored by State Senator Bill Hightower, instead would divert most of the BP oil spill settlement money to new road construction, over half of it to Mobile and Baldwin Counties.
In 2012 a number of prominent conservative groups had predicted that the legislature had no intention of paying the money back when Alabama Governor Robert Bentley (R) and the legislators promised the voters that they would pay the money back if the voters approved the massive bond raid. Now some of those same conservative leaders are saying, "I told you so" to voters.
Ann Eubank who is the co-chair of the Rainy Day Patriots and director of the Alabama Legislative Watchdogs said, "Well, it's just another instance of our supermajority Republican Legislature lying to us in order to get their hands on the money. Conservative Republicans in order to get elected, Liberal after they get there. Just wait for the big money commercials to make sure the low information voters do as they are told. Just follow the money and see where it goes. Same song, different verse."
Deanna Frankowski with the Alabama Constitutional Conservatives said, "When you leave out a payback payment option in the Bill and then when the voters cause an uproar wanting a payment option to be included the Legislators added it into the bill so that it will pass. Now, they want to pass ANOTHER Bill to forgo the outstanding balance due. Just one more time the Legislators have said one thing and done another! Don't be fooled by this new Constitutional Amendment."
In 2012 voters were asked to go to the polls and approve borrowing about $143 million a year from the Alabama Trust Fund (ATF), which is the State's investment account where our oil and gas royalties go and then are reinvested. The interest is used for roads, Forever Wild, and to prop up the State's troubled General Fund (SGF) to avoid cuts to programs like State parks, prisons, mental health, and the struggling Alabama Medicaid Agency. The public was told that the principal from the ATF would give the economy time to turn around and begin booming by 2016 when our new business friendly legislature would have lured thousands of jobs to Alabama. Well it turned out that the 'bridge loan' from the trust fund was just a bridge loan to get past the 2014 election. Not only was there not money to pay back the ATF, but the legislature had to cut $66 million from SGF programs, raise taxes on cigarettes, nursing home beds, and prescription drugs and transfer $66 million from education to cover the lost trust fund raid money. Gov. Bentley even closed four State parks, 31 rural driver's license office, a number of State armories (for inability to find the money for building maintenance) and even some state owned liquor stores. Bentley somehow still found money in the budget to raise the pay for his cabinet and staff, rebuild the Governor's beachfront mansion, upgrade the state jet, and maintain "an inappropriate relationship' with his top political aid, Rebekah Caldwell Mason.
State Treasurer Young Boozer (R) opposes diverting the BP settlement money to road building projects. The Treasurer said the State should instead pay off the debts and restore the Alabama Trust Fund.
SB267 would still pay off the 2008 $162 million trust fund raid passed under the administration of Gov. Bob Riley, which is required by law; but not the $437 million 2012 raid.
The Senate rejected Boozer's plan and instead passed SB267.
SB267 now moves to the Alabama House, which is also considering a measure to raise gas taxes for more road work. The Bill needs 3/5s support to pass the Alabama House.
It would still have to be ratified by Alabama voters in November.
Print this piece
Feds resolve complaint over "discriminatory" Alabama emergency ventilator policy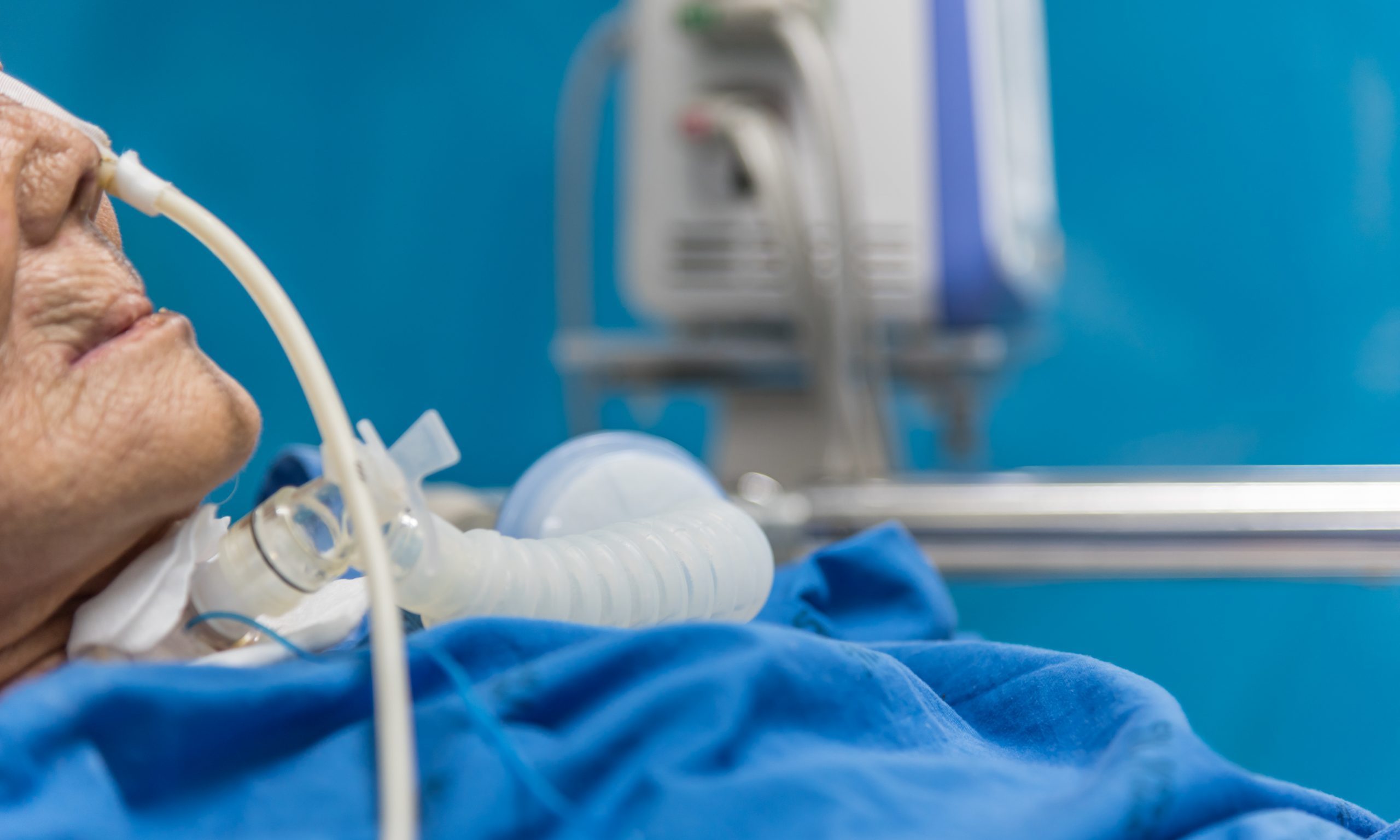 The federal government on Wednesday said it had resolved an investigation into an Alabama's policy regarding triage of pandemic patients and use of ventilators that a federal agency called "discriminatory" against those with intellectual disabilities and older people. 
The U.S. Office of Civil Rights in a statement Wednesday said the Alabama Department of Public Health (ADPH) had agreed to remove all mention of the 2010 document from state websites and that the department would comply with all civil rights laws. 
There were 2,472 confirmed COVID-19 cases across Alabama as of Wednesday afternoon, 67 reported deaths and 314 hospitalizations form the virus.
Of the 144 COVID-19 patients in Alabama intensive care units as of Tuesday, 93 were hooked to the life-saving ventilators, according to ADPH. Ventilators are in short supply in Alabama and in most other states as each is vying to stockpile the machines.
The federal agency was acting on a complaint filed on March 24 by the Alabama Disabilities Advocacy Program and The Arc of the United States that said ADPH's emergency operations plan violated disabled persons' federal disability rights laws. 
According to the state's plan, last updated in 2010, under a "last resort" condition hospitals are ordered to not offer mechanical ventilator support for patients, including children, with "severe or profound mental retardation," "moderate to severe dementia," and "severe traumatic brain injury." 
An ADPH spokesman on March 26 told APR that the 2010 document had already been replaced and that the new document covers a much broader scope of topics than just ventilators, and was developed by a much larger group of people. 
The new document, dated Feb. 28, 2020, does not contain the same language about restricting use of ventilators for the intellectually disabled or older patients, but it also doesn't clarify how, exactly, ventilators are to be used during an emergency triage situation. 
OCR notes the lack of clarity on that in the statement Wednesday. 
"OCR is aware that on February 28, 2020, Alabama released new Crisis Standards of Care (CSC) Guidelines. The 2010 Criteria, however, were still available on some state webpages, and it was not clear whether any of their potentially problematic provisions could still be applied under the new Guidelines," the U.S. Office of Civil Rights said in a statement. 
But OCR said in the statement that Alabama has agreed to comply with civil rights laws and that the old provisions won't be used in the future. 
"The state has agreed to remove all links to the 2010 Criteria from its websites and to comply with applicable civil rights law. It has further agreed to clarify publicly that the 2010 Criteria are not in effect; that it will not, in future CSC guidelines, include similar provisions singling out certain disabilities for unfavorable treatment or use categorical age cutoffs; and that it will also not interpret the current Guidelines in such a manner," OCR said in the statement. 
OCR director Roger Severino in a statement Wednesday commended Alabama for "quickly disavowing problematic triage plans and coming into compliance with federal civil rights laws within days of being contacted by our office. 
"Alabama and other states are free to and encouraged to adopt clear triage policies, but they must do so within the guardrails of the law," Severino said.
"We are pleased that the state of Alabama has rescinded this illegal policy and given notice to hospitals across the state that they may not rely on this policy and cannot discriminate against people with disabilities in accessing lifesaving care,"
said Shira Wakschlag, Legal Counsel for the Arc of the United States, in a statement Wednesday.
Rhonda Brownstein, legal director of the Alabama Disabilities Advocacy Program, in a statement said Wednesday's actions are an important first step, and the organization "appreciates that Alabama acted quickly to withdraw its discriminatory policy."
"We call on the Governor to work with ADAP and others in the disability community to develop transparent and clear guidance on how to implement these non- discrimination requirements in the event that rationing of ventilators becomes necessary," Brownstein said.
"All people deserve compassion and equal respect, and with this in mind, the allocation of care cannot discriminate based on race, color, national origin, disability, age, sex, exercise of conscience or religion," said Alabama state health officer Dr. SCott Harris said in OCR's statement. "This includes the use of ventilators during medical emergencies in addressing the needs of at-risk populations in Alabama."
Print this piece