By Terry Lathan
Chairman, Alabama Republican Party
 
Remember that time the Republicans in the Alabama Legislature accomplished these reforms?
• Saved $1 billion annually by slashing government employment, consolidating agencies and deleting duplicate services while also passing strong economic incentives
• Implemented historic school choice and charter schools
• Enacted a rolling reserve fund for education funding stability
• Terminated private union dues being processed by government employees
• Closed PAC to PAC transfers for a transparent political reporting process
• Added a new photo voter ID law as well as supplying a free ID if needed
• Intensified our pro-life laws ranking as one of the strongest 'life' states in the nation
 
Just to name a few. Not a bad start for just six legislative sessions.
 
But still, these tremendous reforms make boring headlines.
 
The embarrassing situation with Governor Bentley and the criminal charges against speaker Hubbard are currently dominating the news. We should remember that the GOP legislature has passed legislation that makes a true difference in the lives of our people and businesses. While the other two stories make for deep humiliation, the often used saying of "They are all alike!" does not apply.
 
We certainly are not "all alike."
 
In politics, there seems to be a "one size fits all" type of thinking. I submit that while this catchy phrase might work for clothes, it is not applicable to people, including our elected officials. Each individual public servant should be held to high levels of integrity, honorable expectations and judged accordingly by the citizens. 
 
When I taught 5th grade, I observed that some teachers would discipline their whole class for the bad behavior of a few. Their frustration levels would hit a high mark and they reacted with an entire class punishment. I rejected this type of "one size fits all" disciplinary action. I found it illogical to punish the students who were working hard and trying to learn for a few who made poor personal choices. I rewarded those who earned their credit and applied punishment to those who didn't.
 
Facts will ultimately dictate the outcome of Governor Bentley and Speaker Hubbard's different situations. However, it is imperative that we do not lose sight of the solid, conservative reforms that our GOP team has accomplished in just six years. The slow drip of discouraging stories about two high ranking state officials is not the whole story. We cannot blame the many honorable, hard working public servants when a few let us down.
 
With a record breaking March 1 primary of 860,000 voters, our Party is strong.  As a contrast, the Alabama Democratic primary had 396,000 voters. Even when we do not all agree on a few issues, the Alabama Republicans have stayed on a course that has made our state stronger. Add the conservative Alabama congressional team in DC, and we are in good hands.
 
People sometimes will let us down-that's a sure thing. Republicans need to remember our Party principles have not changed.  Let us lift up the positive reforms we have made. As we work on the tough issues together, let us ignore the "one size fits all" brand of thinking in politics.
 
We celebrate the historic and conservative reforms that the Republican majority has implemented in Alabama.  We ask our voters to become engaged with their elected officials and let your voices be heard. America and Alabama need us all now, maybe more than ever.
The Republican Party is not defined by a few individuals. We should be defined by our hard work to elect conservative officials. In Alabama, we have done just that with no intentions of stopping anytime soon.
Print this piece
Opinion | Tough times show what makes our country great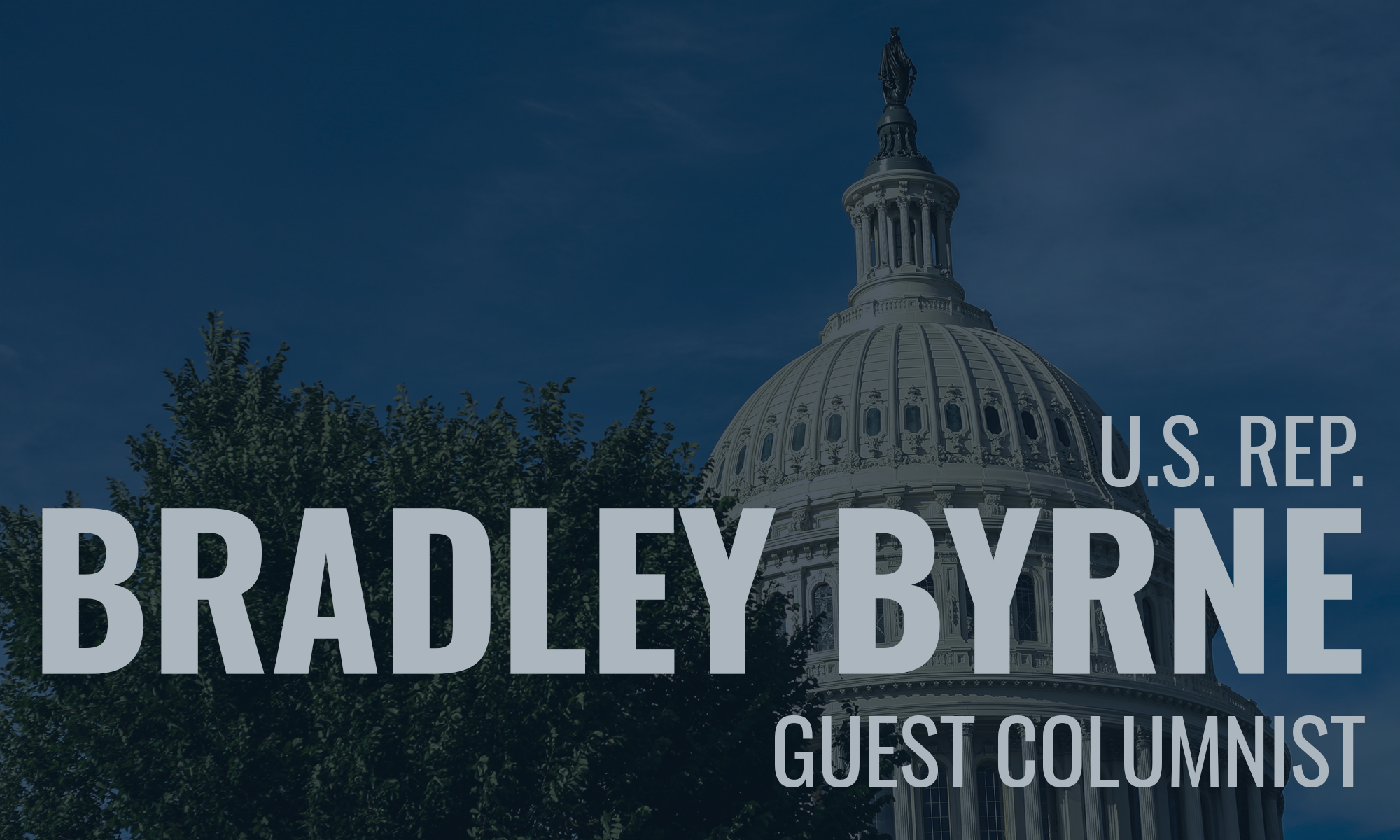 This year, during the midst of the coronavirus pandemic, Memorial Day provided an even more unique opportunity to reflect upon what makes our nation great and the shared values we hold as a people.  Though our celebrations may have been scaled down, the greatness of our country is, in many ways, more apparent in challenging times like these.
The struggles we are going through together as a nation are real and impactful.  The coronavirus overwhelmingly targets seniors and those with preexisting conditions.  As a result, nursing homes and long-term care facilities have been hit hard.  More than 36,000 residents and staff have died after coming down with Covid-19, more than a third of all deaths in our country that have been attributed to the virus.  Sadly, many of our cherished veterans have been among those lost to the virus.  Of all the tributes to those we have lost, the stories of our veterans are especially moving.
But there are bright spots in coronavirus medical research.  Testing quality and access has improved significantly.  And as we learn more about the virus, we are better able to prevent and treat Covid-19.  The hospitalization rate for those diagnosed with the virus is 3.4 percent, and the CDC estimates that 35 percent of all infected people are asymptomatic.  Taking this into account, the infection fatality rate is likely around 0.2 percent or 0.3 percent.  While that is still 2 to 3 times higher than the flu, the coronavirus is nothing like the killer some predicted early on.
Without question, the economy has taken a hit.  Unemployment levels are higher than any time since the Great Depression.  Our small businesses shed more than 11 million jobs in April.  That's more than half of the 20 million private sector jobs lost last month.  
However, Congressional action to cushion the blow has helped.  More than 4.4 million small businesses have been approved for a loan through the Paycheck Protection Program, and over $511 billion has been processed in aid.  In Alabama, at least 60,457 loans have been made for a whopping $6,136,772,466.  The bulk of this aid to small businesses must go towards employee paychecks, ensuring that more Americans are able to keep their jobs.  In addition to the Paycheck Protection Program, nearly 431,000 Economic Injury Disaster Loans have been processed to assist small businesses during this crisis.  Alabama businesses have received 4,728 EIDL loans for $376,897,450.
There is no question that small businesses will face new challenges going forward.  Evolving ways we interact with one another and patronize businesses, including new occupancy limitations, will make staying in business more difficult.  That's why it is so important for our economy to continue opening sooner rather than later.  You and I can do our part by visiting businesses and restaurants in our community.  Importantly, the foundation of our economy was strong before coronavirus spread prevention measures were enacted nationwide.  So, the country can and will rebound from this.  Prosperity will return.
One only needs to look at what is happening on the other side of the globe to be thankful for our nation.  The brutal Chinese Communist Party, whose mismanagement and dishonesty during the initial outbreak of the virus cost countless lives across the globe, is using the pandemic as an excuse to ramp up authoritarian measures.  The people of Hong Kong are suffering a loss of freedom that dwarfs the sacrifices we have made to stop the spread.
The American people have responded to crisis after crisis with resilience and togetherness, and we will do so again.  We may not have participated in all of our Memorial Day traditions, but we can still honor the fallen by treasuring the country and values they sacrificed to preserve.  That's what makes our country great.
Print this piece