Will Monument Bill Get on the House Calendar?

By Brandon Moseley
Alabama Political Reporter
Tuesday, May 3, is the next to last day in the 2016 legislative session and supporters of the Alabama Monument and Heritage Act of 2016, SB13, are still hoping that the House leadership will put the legislation on the House calendar.
Alabama Sons of Confederate Veterans Alabama Division Adjutant Mike Williams said in a statement, "Let me remind you all that if the House adopts their calendar for Tuesday, the last day….whenever it may be, will still have 78 bills on the regular calendar to be disposed of including SB13, and that is if there are no AMENDMENTS that send it back to the House of origin!"
Williams said, "The Monument and Heritage Bill of 2016 is sitting on the main calendar having passed everything but the HOUSE. Yes it passed all committees and the entire senate. It will not move forward unless it gets out on the "daily calendar" which in a lot of cases is decided by the House Rules Committee. Pray that SB13 is passed. I am providing the members of the Rules committee for your use if need be."
Williams said, "This is NOT an SCV Bill but an ALABAMA BILL. You give up history, you give up your future! We need your help too! And last but not least as I mentioned…….PRAY."
Many Democrats are opposed to the bill. Some are arguing that local governments should be allowed to govern their communities without interference from the state.
SB13 is being carried in the Alabama House of Representatives by State Representative Paul Beckman (R-Prattville). Beckman sponsored the House version of the bill, HB3.
Sponsor, Senator Gerald Allen (R-Tuscaloosa), said in a statement, "This legislation is about protecting all of Alabama's history for every Alabamian, which includes the Civil War and the Civil Rights movement. There is a revisionist movement afoot to cover over many parts of American history. Our National and State history should be remembered as it happened. This politically-correct movement to strike whole periods of the past from our collective memory is divisive and unnecessary."
SB13 would create the Alabama Heritage Preservation Act of 2016. This bill would prohibit the relocation, removal, alteration, renaming, or other disturbance of certain commemorative statues, monuments, memorials, or plaques which are located on public property. This bill would prohibit any person from preventing the governmental entity having responsibility for maintaining the objects from taking proper measures to protect, preserve, care for, repair, or restore the objects. The bill would also authorize the Alabama Legislative Council to grant waivers under certain circumstances and would provide for the levy of fines against governmental entities that act without approval of the Legislative Council. This bill would also exempt certain art and artifacts, the Department of Transportation, and local highway departments under certain limited circumstances.
Following the assassination of South Carolina State Senator Rev. Clementa Pinckney and several members of his Church by a troubled young man who posed in pictures with a Confederate Flag there was a national movement to crack down on Confederate symbols. Alabama Governor Robert Bentley (R) ordered all the Confederate flags be taken down on the Capital grounds. The City of New Orleans is in the process of removing a number of historic monuments to the Confederacy. Birmingham is considering moving the Confederate Veterans Memorial out of Linn Park. The Confederate Heritage group, Save Our South filed a lawsuit to protect the Linn Park monument.
Senator Allen introduced SB13 in response to the politically correct wave of monument removals.
If the bill passes the Alabama House of Representatives it would go on to the Governor, where he could still kill it with a veto.
Print this piece
Bill would make owning pre-1960 slot machines legal for personal use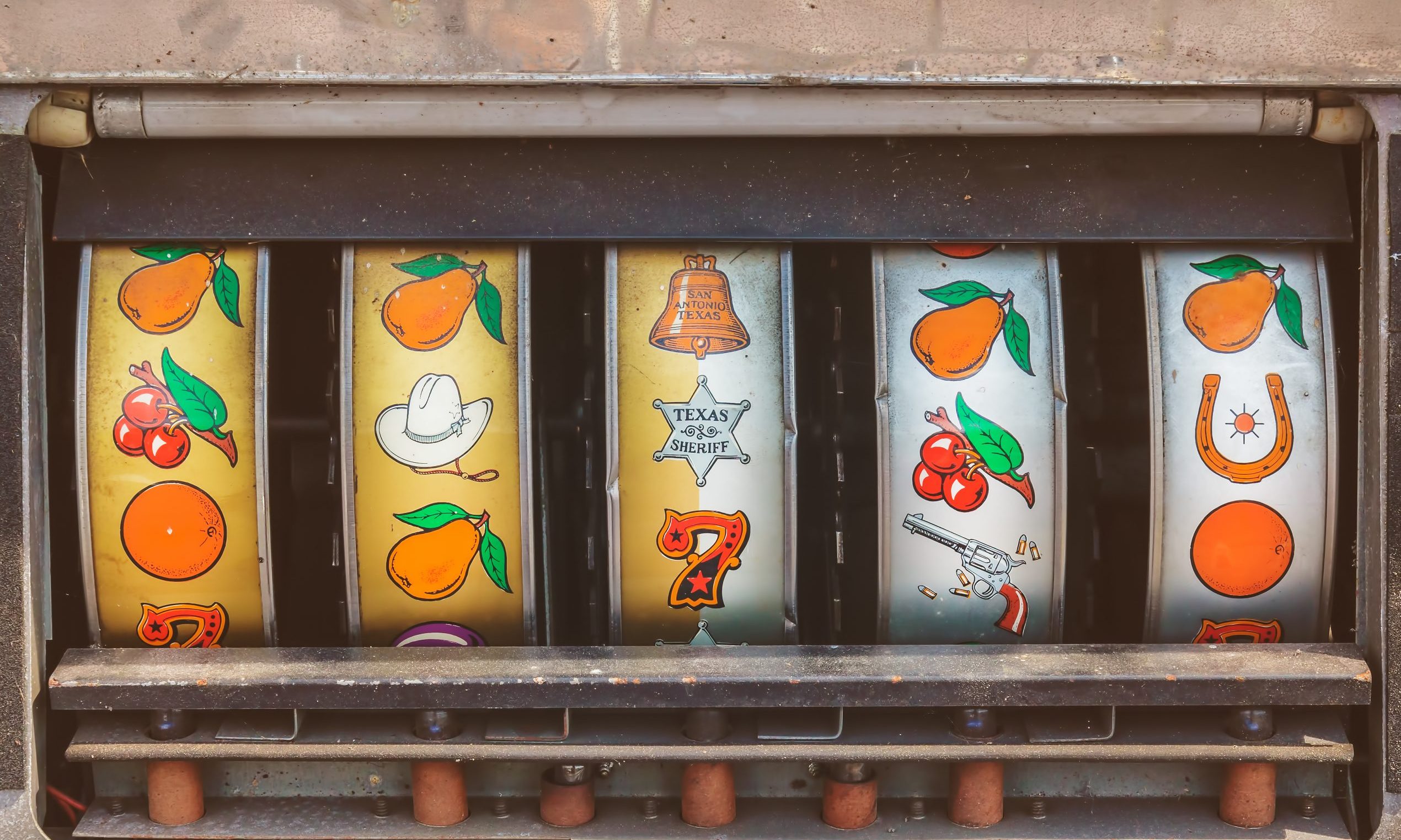 Vintage slot machines are highly sought-after by collectors, but owning one for personal use is a crime in Alabama. That could change this year. 
Rep. Chip Brown, R-Mobile, told APR by phone on Wednesday that he was approached by a group of antiques collectors who asked that he write a bill that would allow a person to own the vintage slot machines for personal use. 
Mention of legislation around gaming machines of any kind raises caution in Montgomery, where legislators and special interests have for decades fought over gambling and whether to establish a state lottery. Brown said he was well aware of the sensitivity of the subject matter when crafting the bill, which makes clear it won't allow any of the old machines to be used for commercial purposes. 
"All this does is it just allows individuals to collect pre-1960 slot machines for their own home collection," Brown said.  "I was very careful when we drafted the bill to make sure that it wouldn't open the door to any bigger issues." 
House Bill 260 reads that "The crime of possession of a gambling device does not apply to a slot machine manufactured before 1960, with the intention that the slot machine be used only for the personal and private use of the owner or for public display as a historical artifact in a manner that the slot machine is not accessible to the public."
Alabama is one of eight states that do not allow ownership of slot machines made in any year. Other state laws vary, allowing residents to own machines made before certain years. 
Pre-electric slot machines are highly sought-after, and can fetch many thousands of dollars. Brown said those who want to own one for personal use ought to be be able to do so. 
"I'm hoping I can get it in debate in committee next week," Brown said of his bill.
Print this piece