Lawmakers Take Ax to Cultural Heritage Agencies

INSIDE THE STATEHOUSE
by Steve Flowers
For the past five or six years the legislature has pretty much cut state government to the bone. One of the areas that legislators have taken an ax to are Alabama's cultural heritage agencies. These organizations throughout the state have taken it on the chin.
There is an informal partnership of seven state agencies that have sought to educate Alabamians about the importance of our rich and dynamic history. The alliance is comprised of the Alabama Agricultural Museum in Dothan, Brierfield Ironworks Historical State Park in Brierfield, Tannehill Ironworks State Park in McCalla, the Historic Blakely Authority in Spanish Fort, the historic Chattahoochee Commission in Eufaula, the USS Alabama Battleship Memorial Park in Mobile and the St. Stephens Historical Commission in St. Stephens.
This alliance's membership of educational institutions represents nearly two centuries of combined service to Alabamians in promoting and preserving the state's history. These institutions have played a significant role in the cultural life of our state by educating residents and visitors to the state about our past. Their work runs the gambit from Alabama's rich Native American history to its formative years and the important role in the Civil War to the vital role of the agriculture and iron industries in Alabama's development. They preserve some of our state's most special places and provide a crucial resource for educators. They are preserving Alabama's heritage.
In fact, the tourism dollars generated annually by these agencies more than offset the modest appropriations they formally receive from the legislature. These agencies core functions are educational in nature.
These cultural history agencies are small potatoes in state spending. However, our state roads are another story and they are falling apart. At least 15 percent of the state's urban roads are in very poor condition and another 35 percent are rated as mediocre. This is according to a recent report from TRIP, a national transportation research group. The same study revealed that 25 percent of Alabama's bridges are deemed structurally deficient.
Since 2012 the state has had a windfall in federal money to help with our road and bridge building in the state. This joint federal state project known as ATRIP, an acronym for Alabama Transportation Rehabilitation and Improvement Program, has been a godsend for rural roads in the state. Many a county commissioner has praised the lord for this manna from heaven. This program has been a $1 billion boost to help counties repair and improve roads and bridges. However, ATRIP is coming to an end.
Our state road program and entire transportation is funded totally with revenue from gasoline taxes. In fact, they are separate from the General Fund and operate autonomously from the rest of the state agencies. The Alabama Department of Transportation has been a good steward with its money. It has put its resources into proper projects without regard to politics. In past years, governors used road projects to reward their friends and punish their enemies. The current Bentley administration has chosen a businessman to head the agency and the agency has made the most important arteries and roadways a priority.
The current gasoline tax of 18 cents per gallon has been the same since 1993. As you know, things like equipment and materials have gone up significantly since then. In addition, more fuel-efficient cars have hit the road causing a decrease in revenue. Some legislators and mayors are seeking a gas tax increase in either this year or next year's legislative session.
During legislative sessions a good many of you have asked why straightforward, no nonsense, good government legislation fails to pass even though it appears to have universal and overwhelming support.
You will remember old sayings you heard from your elders when you were young. One of these sage adages, "It takes an act of congress" pertains to getting something accomplished. In politics, there is no clearer truism. It is hard to pass a piece of legislation through congress and it is as equally difficult to channel a bill through the labyrinth of legislative approval in Alabama.
Ask any successful lobbyist or legislator which side they would rather be on in legislative wars and they will tell you that they much prefer to be against a bill than trying to pass it. It is much harder to steer a bill through the legislative process than it is to kill a bill. The Senate rules are such that if a handful of the 35 Senators are adamantly opposed to something then they can easily kill the bill. That is why nothing much happens in the legislature.
See you next week.
Steve Flowers is Alabama's leading political columnist. His weekly column appears in over 60 Alabama newspapers. He served 16 years in the state legislature. Steve may be reached at www.steveflowers.us.
Print this piece
Opinion | Open Seat for the 2nd Congressional District will be decided in March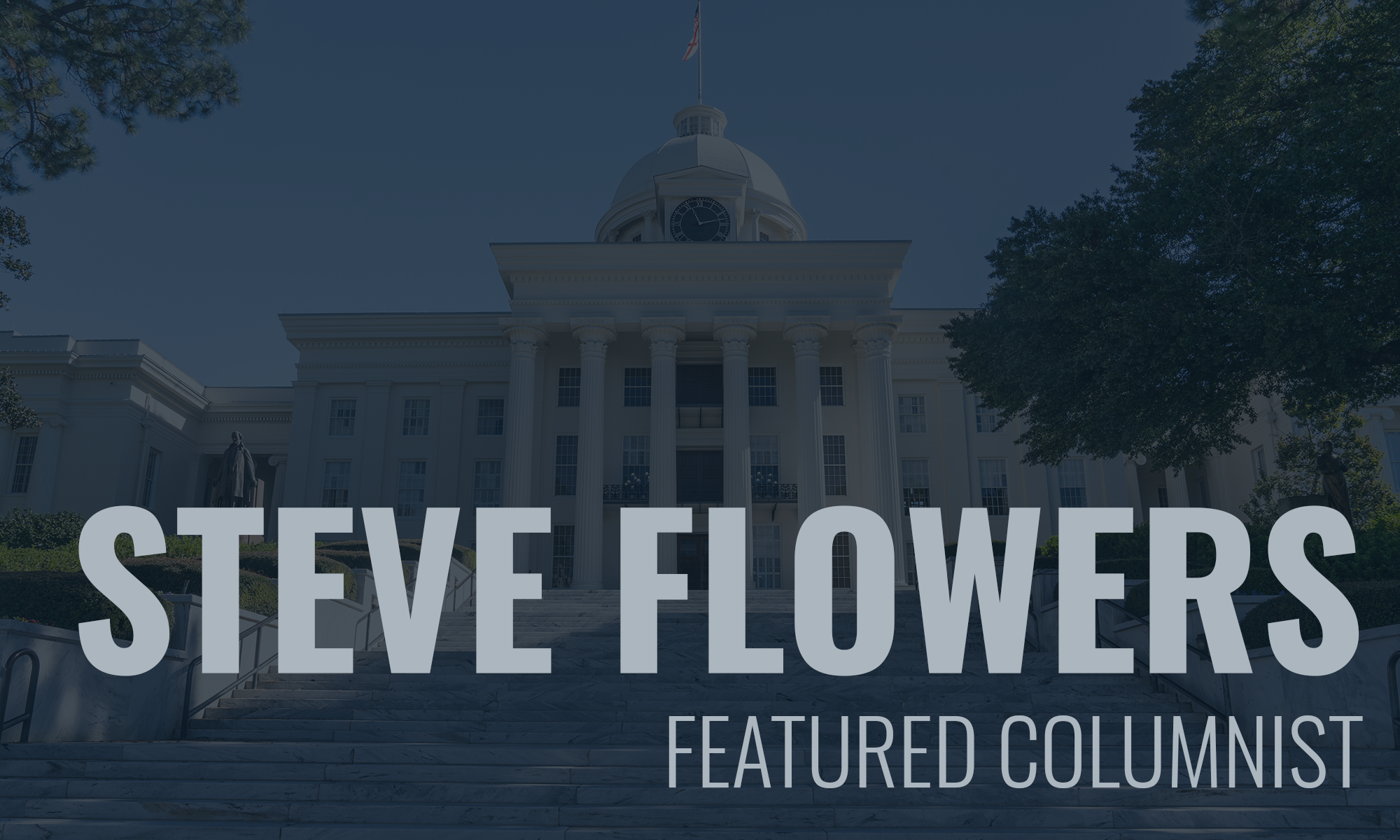 Over the course of history, the second congressional district has been referred to and considered a Montgomery congressional district because the Capital City has comprised the bulk of the population.  In recent years a good many Montgomerians have migrated to the suburban counties of Autauga and Elmore.  Therefore, the district has been refigured to reflect this trend.  Today there are more Republican votes cast in this congressional district in these two counties than from Montgomery.  
Nevertheless the bulk of the population is in what is now referred to as the River Region.  This Montgomery region is coupled with Southeast Alabama and the Wiregrass, which makes it a very conservative Congressional district.  It is a Republican seat and has been since Bill Dickinson won it in the southern Republican Goldwater landslide of 1964.
Bill Dickinson beat longtime sitting Congressman George Grantin 1964, and became the first Republican to be elected since Reconstruction.  Congressman Dickinson stayed in the seat for 28 years.  He rose to be the ranking Republican on the House Armed Services Committee.  Through his influence, not only were the vital military bases – Maxwell/Gunter in Montgomery and Ft. Rucker in the Wiregrass – enhanced, he was also instrumental in bringing Lockheed and Sikorsky plants to the district.  Over the past 100 years, Dickinson has had the most profound effect for the district.
Businessman Terry Everett won the seat in 1992 upon Dickinson's retirement.  He was the first and only Wiregrass person to hold that seat.  Everett served with distinction for 16 years, through 2008.  He was a stalwart Republican and very conservative.
The current Congressional person is Martha Roby, a Republican from Montgomery.  After 10 years in Congress, she said she had enough and chose to not run for reelection this year which leaves the open seat up for grabs.  It is a Republican seat, therefore, the winner of the March 3rd primary and probable March 31 GOP runoff, will go to Washington for at least two years.  
The probable winner of that congressional seat will be Dothan businessman, Jeff Coleman.  He is 53 and has not only been successful running his family's worldwide moving business, hehas been active civically in the Wiregrass. He is at the right time in life to serve in Washington.  His profile is the prototypical scenario for being elected to a Republican Congressional or Senate seat.  Congressional campaign fundraising limits coupled with the fact that Washington PACs do not get involved in primaries but wait until the General Election to place their bets, favors a wealthy candidate.  
Coleman has his own money and dedicated $2 million to the race.  He has followed through on his promise to spend that amount.  Amazingly, he has raised another $1 million.  When all is said and done, he will probably have spent close to $3 million to win this seat in Congress.  Just outspending his challengers by a 10 to 1 amount would be sufficient to win.  However, he has not only spent more than all the others combined, he has outworked them.  He is affable and confident in an unassuming way.  People seem to like him.  He will win.
If Coleman had not entered the race, former Attorney General Troy King would have been favored to win.  Having run several times and being a native of the Wiregrass, King had some inherent name identification.  He has been hampered in this race by lack of fundraising.  However, if there is a runoff, King will more than likely be Coleman's opponent in the March 31 GOP runoff.
Former Enterprise State Representative Barry Moore ran a gallant race against Martha Roby a couple of years ago and got a good vote, most of which came out of Coffee County. He may not do as well in the Wiregrass this time.
There is a dashing young candidate named Jessica Taylor, who is running a good campaign focused on getting free publicity on Fox News as a youthful female candidate.
Whichever candidate wins the seat, there is no question as towhich congressional committees they should aspire –Agriculture and Armed Services because this district is highly dependent on military spending and farming.
Sadly, the winner will probably not have a long tenure in Congress.  Alabama is probably going to lose a Congressional seat after this year's census count.  The logical seat to be altered and probably merged with the current third and first district is the second district.
Folks, the primary election is less than two weeks away.
See you next week.
Steve Flowers is Alabama's leading political columnist. His weekly column appears in over 60 Alabama newspapers. He served 16 years in the state legislature. Steve may be reached at www.steveflowers.us.
Print this piece