Kentucky Ends in Tie for Democrats

By Brandon Moseley
Alabama Political Reporter
Tuesday, May 18, Democratic voters in Kentucky went to the polls and were almost evenly split between former Secretary of State Hillary Clinton (D) and US Senator Bernie Sanders (I-Vermont).
As of press time, it looks like Hillary has pulled out a narrow win in Kentucky with 212,318 (46.8 percent) to Sanders' 210,505 (46.3 percent), but under KY rules Fox News is reporting that Clinton and Sanders will each get 25 delegates from the state, which has 55 delegates in total.
Kentucky has a closed primary where only registered Democrats are allowed to participate.
Sanders' campaign was criticized by many for the heated rhetoric of some of his supporters in Nevada at the state's Democratic convention over the weekend where Sanders supporters reportedly threw chairs, booed US Senator Barbara Boxer (D-California) off the stage, and threatened the life of the state's Democratic Party Chairman.
Some Democrats have called for Sanders to stand down and exit the race to give Hillary Clinton time to focus on Donald Trump. Others have called on Sanders to get control of his supporters. Sen. Boxer told CNN, ""He should get things under control. We're in a race that is very critical. We have to be united."
Sen. Sanders responded to the growing criticism in a statement on Monday, "The people of this country want a government which represents all of us, not just the 1 percent, super PACs and wealthy campaign contributors." "The Democratic Party has a choice. It can open its doors and welcome into the party people who are prepared to fight for real economic and social change – people who are willing to take on Wall Street, corporate greed and a fossil fuel industry which is destroying this planet. Or the party can choose to maintain its status quo structure, remain dependent on big-money campaign contributions and be a party with limited participation and limited energy."
Republican presumptive nominee Donald Trump taunted Clinton about the closeness of the Kentucky race. Trump tweeted, "Do you think Crooked Hillary will finally close the deal? If she can't win Kentucky, she should drop out of race. System rigged!"
Recent polls have shown a tightening in the race between Trump and Clinton. A recent Rasmussen poll even had the billionaire businessman leading Secretary Clinton by two percentage points 41 to 39 percent.
As of press time Sanders was declared the victor in the Oregon primary where he was leading Sec. Clinton 53 percent to 47 percent. Sanders had been leading in the polls there for some time. The win gives Sanders 20 victories and 28 more delegates. Clinton gets 24 bound delegates from Oregon (as of press time).
On the Republican side, Donald Trump won Oregon easily. With no active opponents remaining in the GOP field, Trump had 66.7 percent of the vote at press time. Trump won the Kentucky GOP Primary back on March 6.
Sec. Clinton is very close to reaching the number of delegates needed to win the Democratic nomination at the convention largely due to a decided advantage among the super delegates who are not selected by the voters in the primary and caucus process.
Alabama Republican Assembly endorses Barry Moore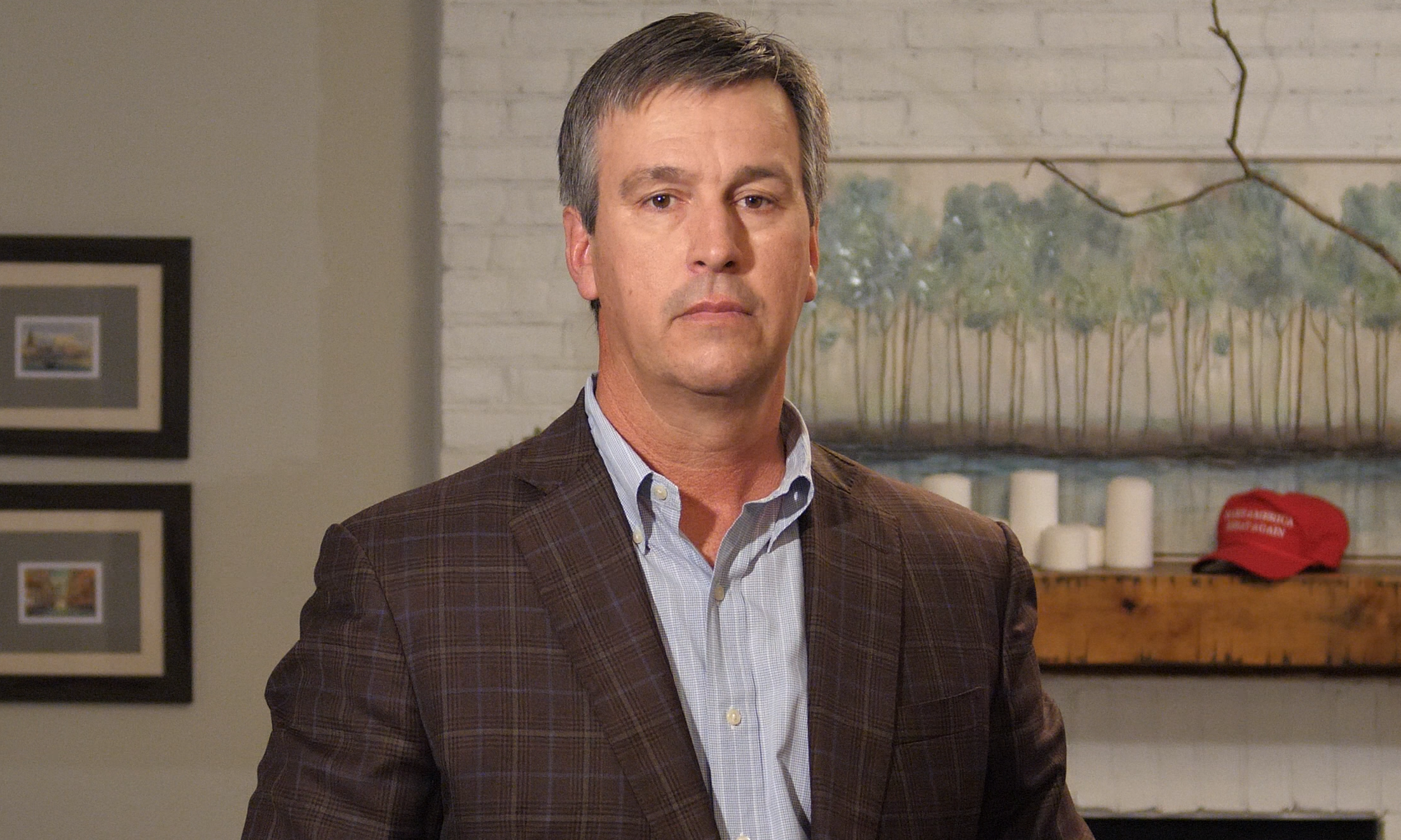 Congressional candidates Barry Moore's campaign on Wednesday said the Alabama Republican Assembly has endorsed him for Alabama's 2nd Congressional District.
Jennifer Montrose is the President of the Alabama Republican Assembly.
"We must have elected leaders who are committed to governing honestly and ethically and believe Barry Moore can best help our state and nation move forward in the November election," Montrose said. "We hope you will agree with us and vote for this outstanding individual who we believe is committed to Life, Liberty and Family."
Moore thanked the group in a statement.
"I want to thank the Alabama Republican Assembly for the vote of confidence this endorsement represents," Moore said. "It's an honor to be recognized in this way by this fine group of Conservatives."
"I've always been committed to the conservative values I share with the ARA, and I'll continue to fight for our Constitution, our rights, and our freedoms when I'm in Congress," Moore continued. "I'll do this not only to justify the faith groups like the ARA have in me but because it's what I believe is right. The ARA knows I have a proven conservative voting record and I will always protect our 2nd amendment, take a pro-life stance, support term limits, and stand with President Trump."
The Alabama Republican Assembly calls itself "the Republican Wing of the Republican Party."
Moore continues to receive endorsements from prominent Alabama politicians and groups from across the state in his bid to go to the United States Congress.
Moore faces Dothan businessman Jeff Coleman in the Republican primary runoff on July 14. Moore served in the Alabama House of Representatives from 2010 until 2018 and has been endorsed by both current and former members who served with him there.
Rep. Mike Holmes (R-Wetumpka) said, "I have served in the Alabama House with Rep. Barry Moore; and found him to be one of our Top Five Conservatives every year. I served with him at the RNC Convention in 2016 when Rep. Moore was one of the first to endorse Trump. He is still strongly aligned with Trump. I enthusiastically endorse Barry Moore for Congressional District 2!."
Rep. Charlotte Meadows (R-Montgomery) said, "When Rep. Barry Moore served in the State House he chaired the Military and Veterans Affairs committee. He was instrumental in bringing the F-35 to Montgomery and he well understands the needs of our Veterans and the importance of our military bases to Alabama. He will always work to support both. I am proud to support Barry Moore for our next Congressman."
Rep. Terri Collins (R-Decatur)said, "Barry Moore is a man of integrity and honor. He will represent Alabama well."
Former Rep. Barry Mask (R-Alexander City) said, "Barry Moore is a fighting conservative who has been through the fire. As a veteran, he stands with our country and will fight to preserve it. He was a Trump man early on and has earned our trust."
"It's humbling to have so many leading Alabama Republicans endorse me in this race," Moore said. "These are the people I served within the Alabama House, and they know me and what I stand for. I appreciate their endorsements, and I will do everything I can to honor their trust by continuing to represent the people of our District and our conservative values in Congress. I thank everyone who's endorsed me, and those who have supported me in this race. I look forward to serving the people of Alabama and District 2 as their next Congressman."
Moore has been endorsed by the Eagle Forum, Conservative Christians of Alabama, the American Workers Coalition, the Club for Growth, and the House Freedom Fund. He is a former member of the Alabama Legislature, a small businessman, a veteran, a husband, and a father of four from Enterprise.
Moore and his wife Heather own a waste disposal company. Moore is a small businessman, a veteran, a husband, and a father of four from Enterprise. He has a degree from Auburn University.